Promising to take us on an exquisite culinary odyssey through the sun-drenched glamour of the Mediterranean, Esther restaurant (in Viaduct Harbour's QT Auckland) is set to host the second instalment of its ongoing dining series, Food of the Sun, this time with a lunch that will speak to the glamorous surrounds of St. Tropez. Here, Executive Chef Sean Connolly has curated a gastronomic soiree evoking the essence of St. Tropez and encapsulating the beautiful grandeur of the French Riviera, where azure waters meet sun-kissed beaches and A-listers come to revel in indulgence.
Taking place this Saturday, the 11th of November, Esther's St. Tropez lunch is set to be an afternoon of effortless elegance, with a carefully crafted food and beverage offering that sings with the flavours of the sea and some vibrant Mediterranean flair.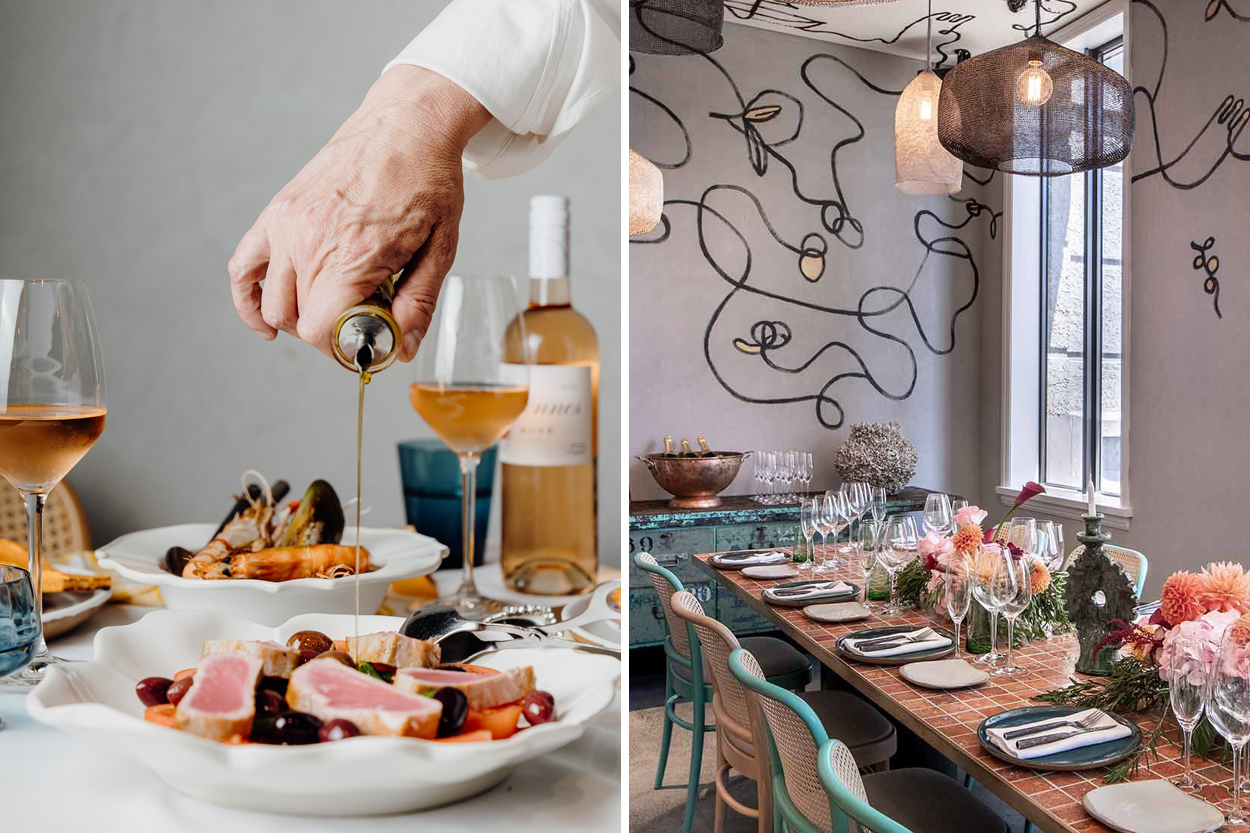 On the menu, an array of culinary delights awaits, each dish a tribute to the sun-soaked paradise. To start, diners will be treated to dishes like Pissaladiere, a delightful blend of anchovy, olive and oregano, Grilled Prawns infused with Pernod butter and Salad Niçoise, featuring seared yellowfin tuna, black olive, and the freshest seasonal vegetables — a vibrant ode to the region's produce.
For main courses, guests can choose from the Crayfish Bouillabaisse, a delightful medley of mussels, clams and scampi served with rouille and baguette, the Eastherbrook Farms Duck à l'Orange and the Ratatouille, a flavoursome dish of Provencal braised vegetables.
A Tarte Tropezienne — brioche filled with crème patissiere — will end the delicious lunch on a distinctly high note, culminating this culinary journey with a taste of one of St. Tropez's most iconic desserts.
Accompanying these exquisite dishes are meticulously curated cocktails and fine wines. From the Elderflower Highball to the Classy Lady to the Seaside Spritz, and a selection of French wine and Champagne, the drinks have been designed as the perfect accompaniment to the lavish fare.
Esther's upcoming Food of the Sun lunch is more than a culinary experience; it's a sensory voyage through the opulent landscapes of St. Tropez, inviting connoisseurs of fine dining to indulge in a taste of the French Riviera's sparkling summer sun and the true art of living well.
Tickets to Esther's Food of the Sun St. Tropez lunch are $85 per person and can be secured by booking here.