Three years ago, Sarah Ginella and Nico Mendez opened a humble tapas bar tucked away in a cosy corner of Faraday St in Parnell. Little did they expect the buzz about Barulho to spread so quickly around town. Before they knew it, customers were queuing for a place in the rapidly-renowned but compact eatery. Over time the queues and reputation have only grown, and now it's time for Ginella and Mendez, and their Barulho dream, to evolve.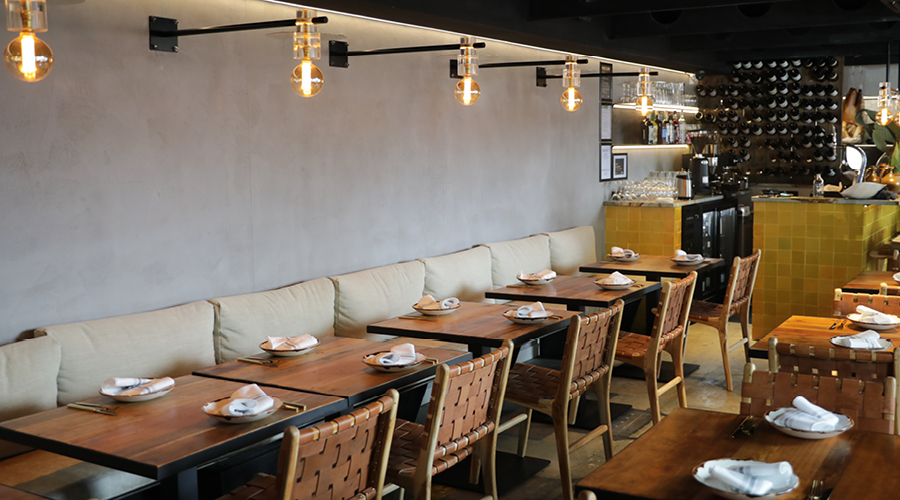 After taking over the neighbouring carpark, Barulho's era as tapas bar is no more. Meet Barulho the restaurant. The seating has quadrupled, with room for up to 100 patrons. There is also an atmospheric private dining room, and a kitchen large enough to finally meet the demands of a voracious and appreciative Auckland eating public. In fact, every element has undergone a significant upgrade in size and sophistication. The resultant quality upgrade means its popularity is sky-rocketing.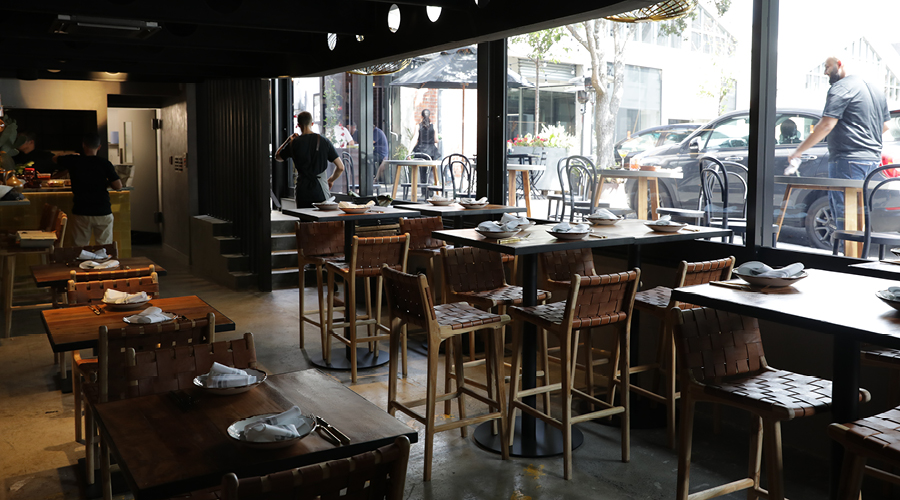 While Spanish fare remains the Barulho focus, Ginella and Mendez are promising to expand their menu offerings to make the best use of their much larger kitchen space. The renowned pork chop and clam paella, as well as the hand-cut beef empanadas, remain from the tapas bar era but, from our taste test, now have even greater flavour and finesse. Our paella rice boasted an airy fluffiness, while the richly nutritious pork sings an aromatic aria with the subtle and satisfying seafood. The empanadas were a perfect pairing with one of their many cocktails, particularly the Caipirinha — a refreshing and simple concoction of sweet Cachaça, lime and sugar.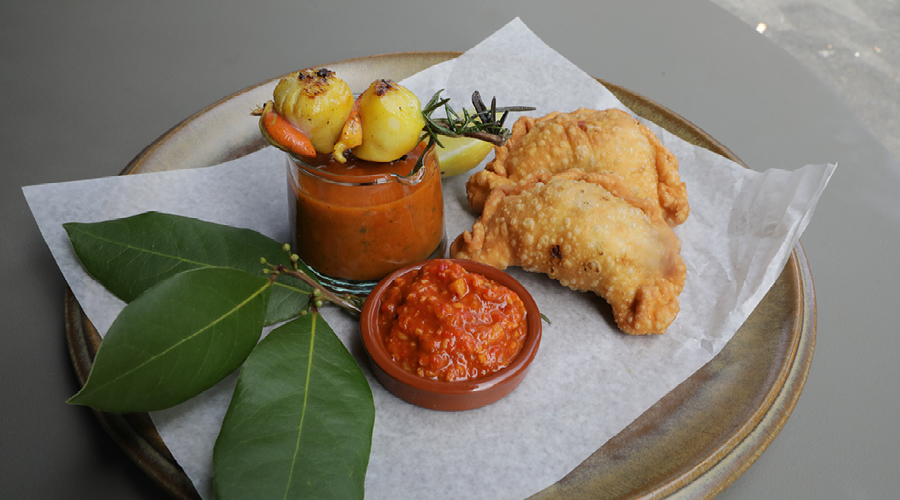 These signature dishes may have retained their star status, but perhaps it's the menu additions, such as the fish cazuela or the grilled octopus, that are going to turn heads. The cazuela serves up a smouldering sauce of vibrant tomato-base on a bed of fideos, which resemble pasta noodles that have been chopped up, with tender pieces of market fish, juicy prawns, mussels and clams combining to create a seafood lover's dream.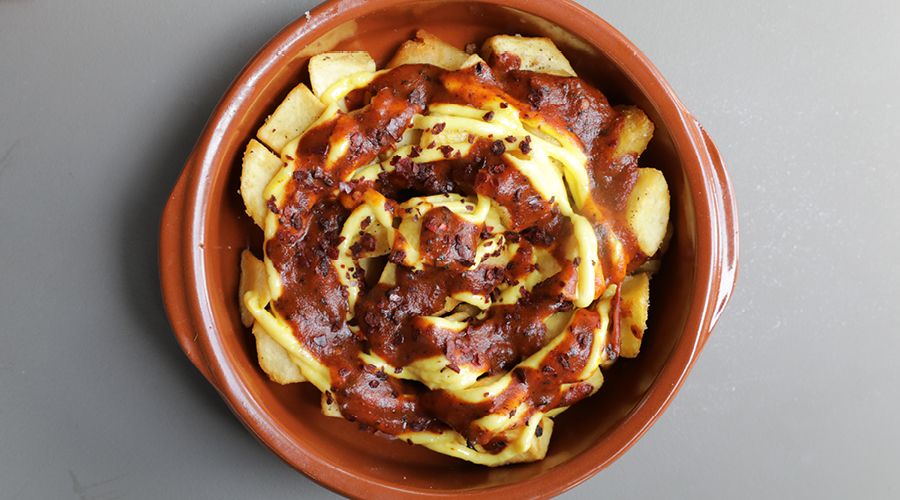 As for the grilled octopus, we would rank it as one of the tastiest renditions in town. Grilled to achieve a crispy exterior, the octopus flesh had a mouth-melting chew to its texture. The flavour was offset by a deliciously nutty and garlicky sauce, known as ajo blanco. Salty slivers of chorizo and juicy blood oranges gave a pleasing colour palette to the plate, while also adding a nice cut to the richness of the creamy sauce. As a side, we had the patatas bravas — potatoes fried to perfection and gently bathing in a golden, saffron-infused aioli with spicy tomato. The whole meal offered a predominance of balance and pleasing gastronomic aesthetic.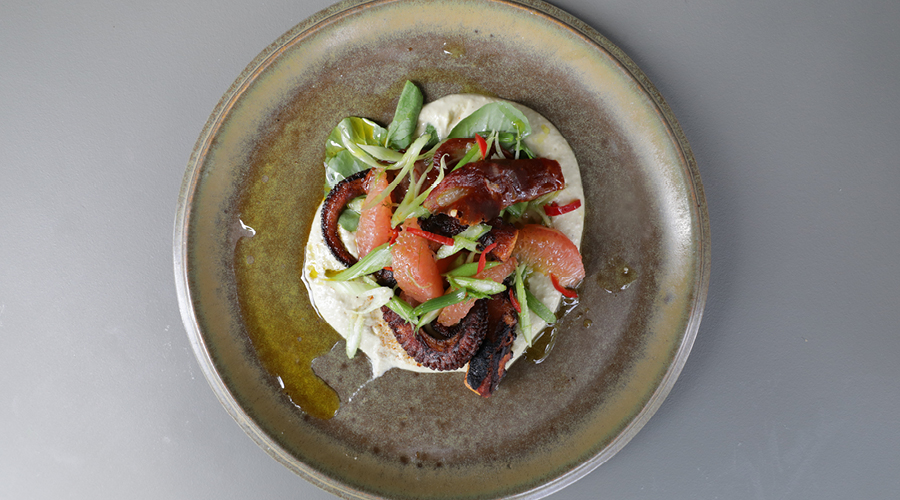 Barulho officially opened its doors only last night (Tuesday, 18th February) and given that Auckland's plugged-in gastronomes will no doubt be moving this spot near the top of their dining favourites, we suggest you act fast and book now. This is one opening where the heat of the anticipation is matched only by the hot-blooded passion of Barulho's loyal and growing clientele.
Opening hours:
Monday: Closed
Tuesday — Saturday: 12pm until late
Sunday: TBC
Barulho
2—6 Watt Street,
Parnell