Spring is here. And even though some of the weather we've been having lately might suggest otherwise, this is the season of abundance, new beginnings and optimism for the future, all things that are being thoroughly celebrated this month at Azabu Mission Bay. There, in collaboration with Roku Gin, the beachfront eatery is hosting a series of events, activations, specials and more in honour of the season, and it's the perfect excuse to escape the bustle of the city. Roku presents Hanami at Azabu is a modern expression of the traditional Japanese festival that is held annually to welcome the arrival of spring — a time to be revered, savoured and above all, enjoyed.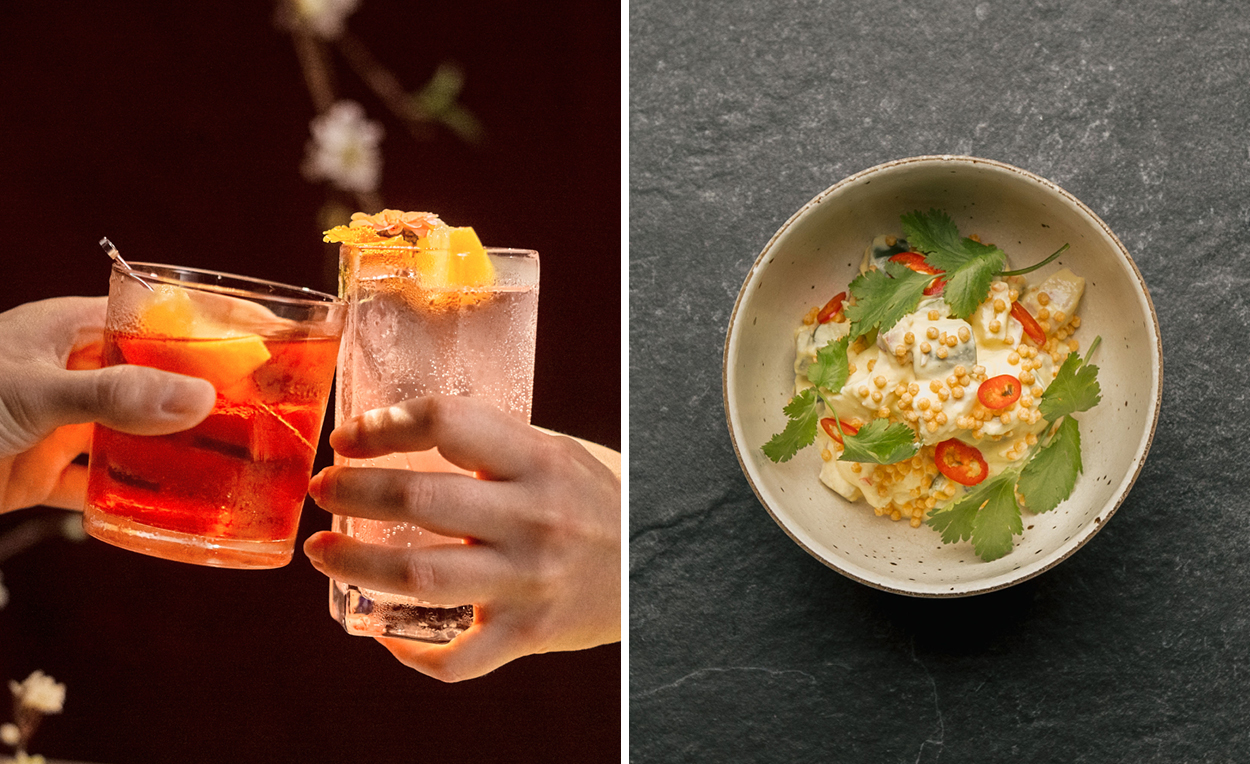 Helping us do just that (and getting us thoroughly in the spirit of the season) Azabu Mission Bay and Roku Gin have come up with an unmissable, exclusive experience that will offer a feast for all the senses. In a series aptly called 'Sip and Paint', guests will be invited to spend a delightful Thursday evening or Sunday lunch in Azabu Mission Bay's iconic Stonehouse, where they can enjoy a special art class, led by renowned artist Ema Frost.
Having travelled extensively through Japan to hone her artistic technique, Frost will take guests on an educational and creative journey, where, over the course of a fascinating class they will learn to work with the opaque watercolour gouache, as they paint their own renditions of a Sakura that they can then take home. Of course, the whole experience will be accompanied by a raft of bespoke Roku Gin cocktails and a selection of delectable tasting plates from Azabu's spring menu.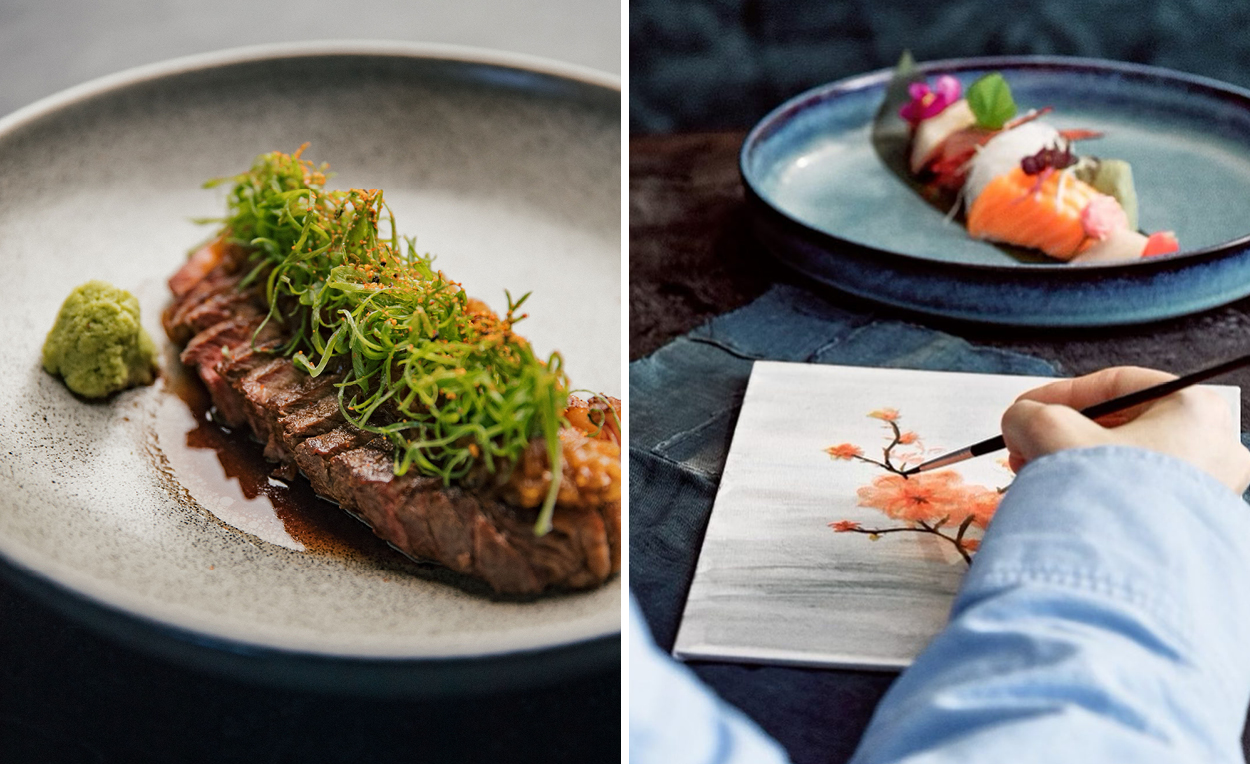 As part of the wider Hanami celebration, Roku Gin has curated a special cocktail list for Azabu Mission Bay, comprising refreshing, spring-worthy tipples, including the Roku & Sonic, with fresh ginger, the Rosa Dulce with melon liquor and grapefruit, the Shiso Negroni and the Murasaki with beetroot, lemon, black pepper and blood orange. For those unfamiliar with Roku Gin, it is a meticulously crafted Japanese artisan gin, distilled from six exquisite botanicals (the sakura flower, sakura leaf, yuzu peel, sencha tea, gyokuro tea and sansho pepper) that are cultivated over four seasons via the Japanese concept of 'Shun', which is the tradition of enjoying each ingredient at its best by only harvesting at its peak of flavour. Running until the end of November, this menu is certainly worth a visit alone, although is made even better when paired with the suggested dishes from Azabu's mouthwatering new menu.
Azabu Mission Bay's 'Sip and Paint' experience runs on Thursday evenings from 6:30pm and Sunday lunchtimes from 1pm, through to the middle of November. Tickets are $135 per person and include three Roku Gin cocktails, four Azabu tasting plates and the painting class led by Ema Frost, with all materials included. Offering a unique way to catch up with friends, or just the promise of something different and interesting, 'Sip and Paint' is set to be an unmissable series, so secure your tickets now.
Denizen is giving one lucky reader 4 tickets to 'Sip and Paint' on Thursday the 16th of November. Enter via our form below.
Competition is now closed