We're mightily impressed by the calibre of independent bakeries that have cropped up of late, and judging by their sell-out sweets, you are too. While there are downsides to social media and the deep dark abyss that is the internet, the fact that we can order some of the most incredible cake-centric creations to our door with a couple of taps of a screen is one delicious pro, we think.
These are the local baking businesses doing their darndest to bring us all the sweet treats we could ever need, with nary a brick-and-mortar store in sight.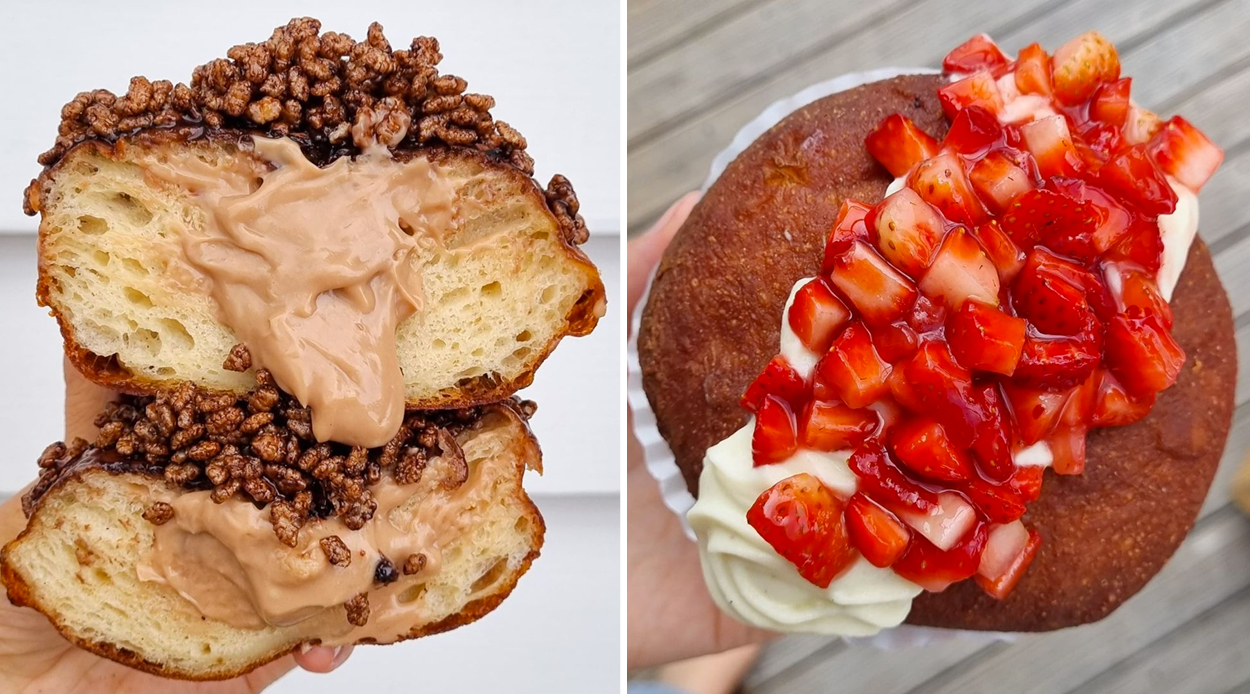 The Lophie Project
While these sweet sensations are 100 percent plant-based, we can't quite convince ourselves they're practically a health food, thanks to their delightful decadence. But, life is all about balance, and we'll gladly tip the scales in favour of The Lophie Project. Specialising in vegan cakes, pastries and doughnuts, TLP's orders open at 3pm every Monday for Friday delivery, or pick up from Northcote. With doughnut favours like Poached Rhubarb Pistachio Cream and Crunchy PB & Jelly, plus fluffy brioche cinnarings and more, anyone will enjoy these goodies no matter your dietary considerations. Follow on Instagram here and order here.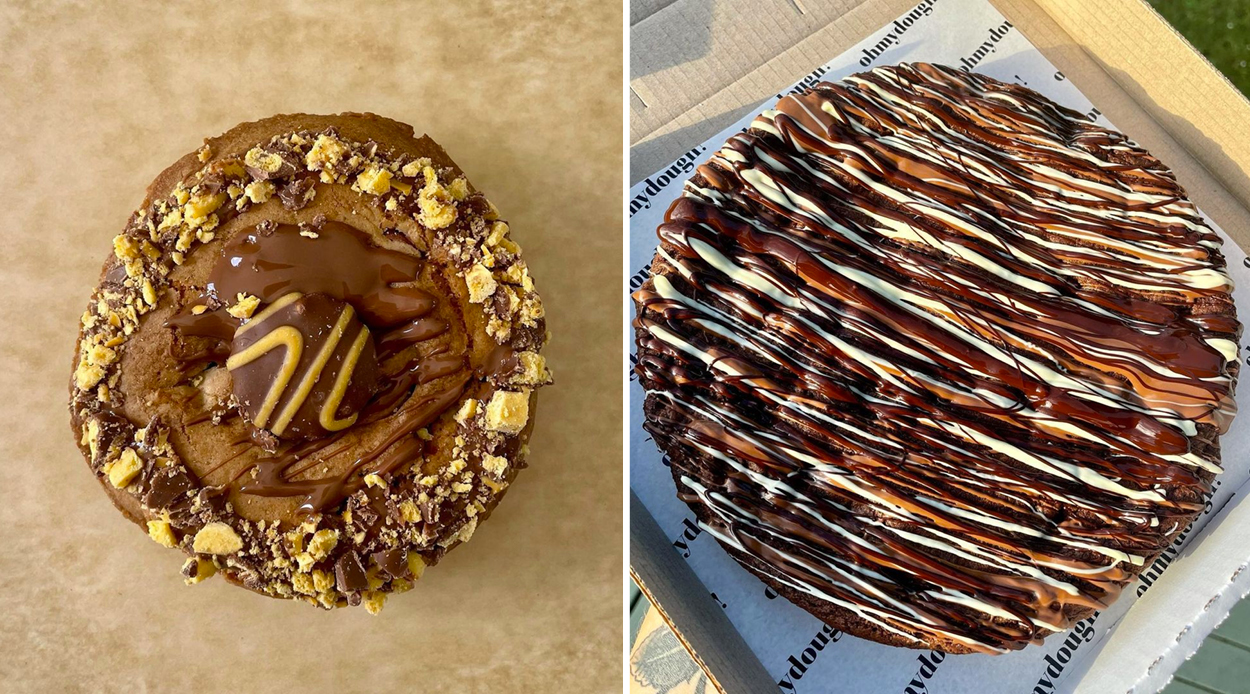 Ohmydough!
No, we hadn't heard of cookie pies before we came across Ohmydough! — but we sure are glad we've now been introduced to the concept. A generous 23cm in diameter, these delightful creations are the brainchild of West Auckland-based baker Consie, and can be ordered via DM. New flavours are announced every Monday, with custom orders also available. Expect marvellous morsels rendered in the likes of Oreo crumb cookie dough and Caramilk funfetti; triple chocolate peanut butter and Kinder cookie dough. There's contactless delivery available to some areas of Auckland, or contactless pick-up from the address provided after ordering. Follow on Instagram and order here.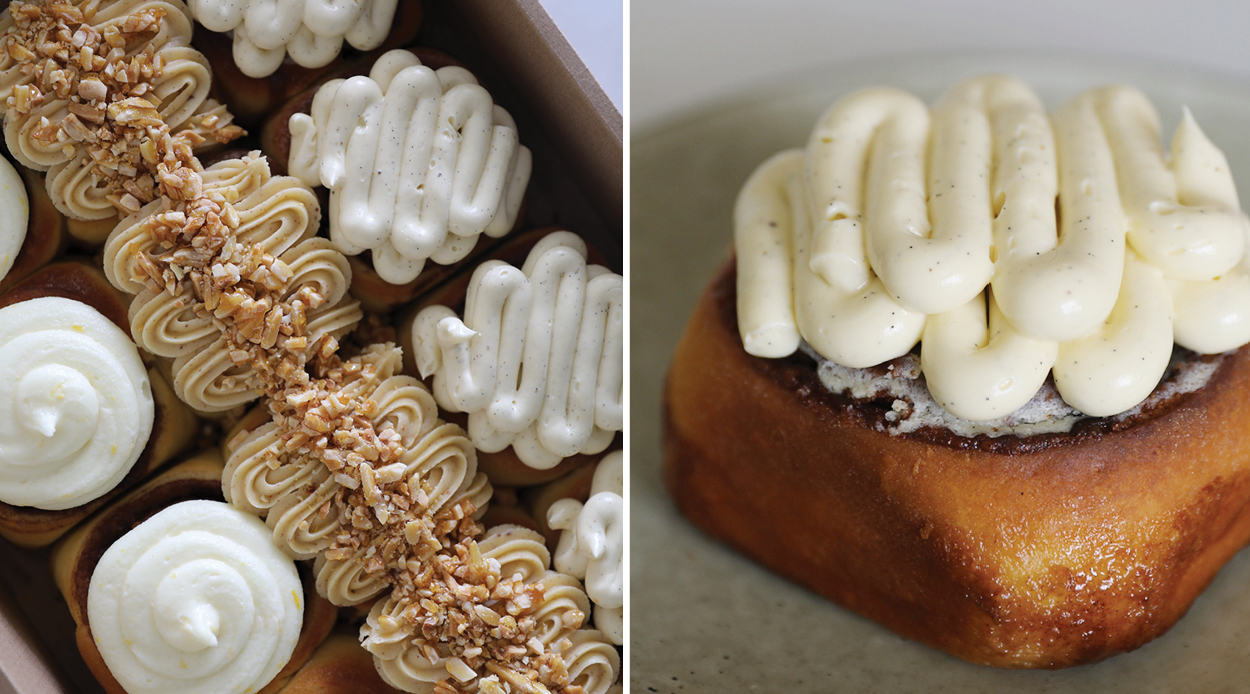 Bunanza
Once you get us started on Bunanza, we won't stop. Having met and marvelled over Krista On Hing's sensational cinnamon buns recently, we can attest to their moist texture and silky toppings of orange cream cheese, vanilla, and browned butter with salted almond. These buns make for a beautiful gift — whether for yourself or another lucky recipient — and are incredibly in-demand so make sure you keep a close eye for when On Hing releases new ordering windows. Follow on Instagram here and order here.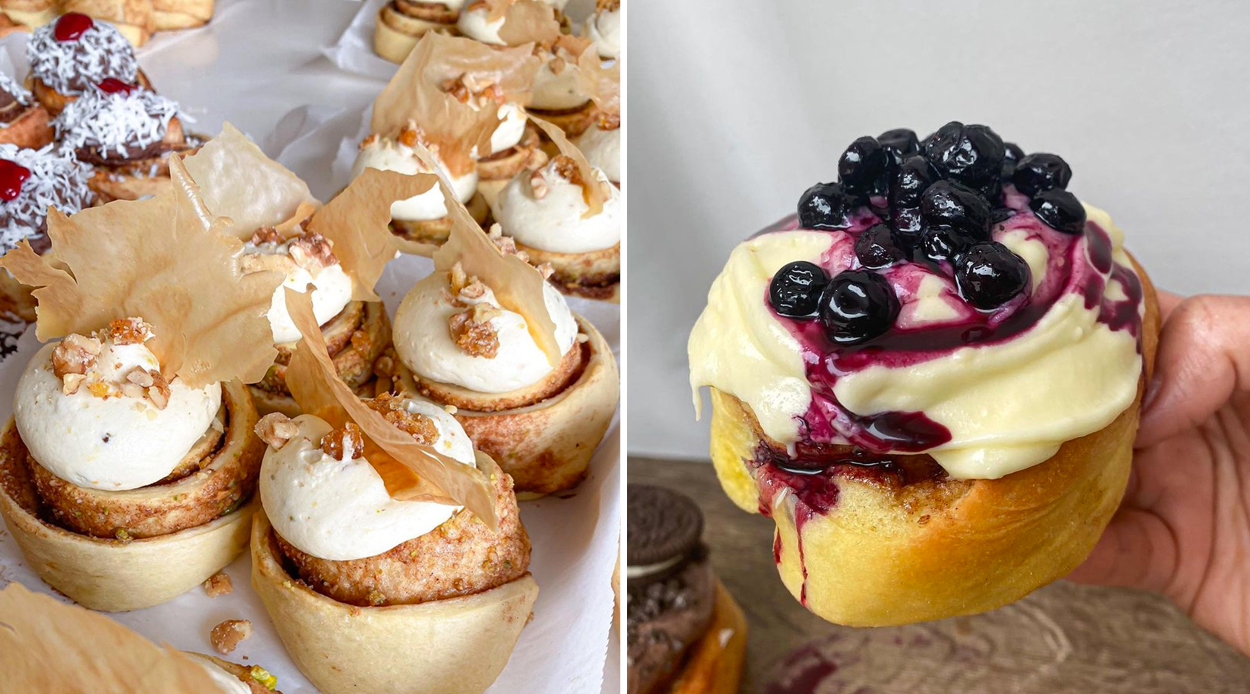 Got Baked Good
Decadence is the name of the game at North Shore-based micro-bakery Got Baked Good. Specialising in loaded cinnamon rolls, flavours like Biscoff and Kitkat; Blueberry; and Nutella S'mores will tantalise even the most hardened sugar snob. Weekly pre-orders open every Monday from 5pm, and while the Christmas collection is unfortunately sold out, these guys are ones to keep on your radar for other ordering windows in December or the new year. Follow on Instagram here and order here.
Hello Bliss Cheesecakes
There are cheesecakes, and then there are Hello Bliss Cheesecakes. Made to order in West Auckland, Hello Bliss' heavenly treats are so popular that orders are all sold out for 2021… but a little bit of delayed gratification does wonders for self-congratulatory enjoyment later on. Flavours include Espresso Butterscotch; Blueberry & White Chocolate Crumble; Snickers, and many more, and while orders are already open for January, judging by the fanbase you're better get in quick. Find all ordering details on the Hello Bliss Instagram here.
Sugar and Tempt
Having run a series of successful pop-ups, Tiffany Sua's cult-followed cookies have solidified their spot as some of the most in-demand sweets in the city. Sugar and Tempt's pop-ups are taking a break (for now), but we suggest reading all about them on our website here and following along on their social media for the first word on when you can get your hands on some crunchy, soft and gooey goodness.