Aperitivo is a time-honoured Italian tradition that consists of gathering with friends to sip on light, refreshing beverages over sharing plates and charcuterie platters. The key to doing aperitivo like the Italians do, lies in remembering that less is more, which also means that every component, from the meats to the cheeses and, of course, the drinks, must be of the highest quality.

Platters and sharing plates have become somewhat overcomplicated in this day and age, seeing tables and boards covered with overflowing piles of crackers, brie, camembert, fruits, sweets, chocolates and even, in some cases, heavy foods like doughnuts. But where these new-age platters are designed to leave you in a food coma, the more delicate aperitivo is designed as a late-afternoon treat that will carry you through to the evening and should never leave you feeling overly full. Satiation is what to strive for, and when done right, aperitivo should actually increase your appetite for dinner.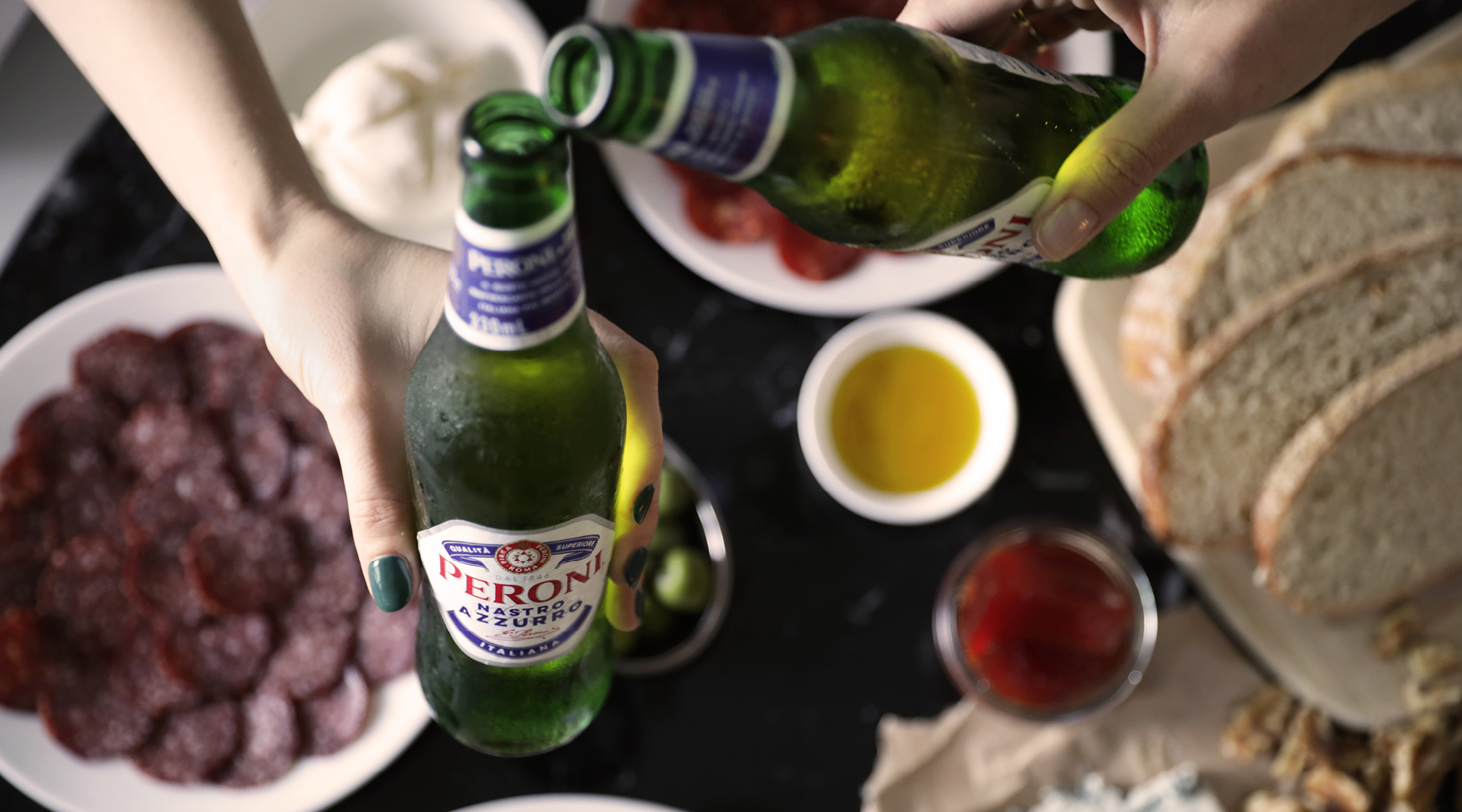 To adopt this more relaxed approach, pull together a few plates of cured meats, some ripe figs, a ball of fresh burrata and maybe some blue cheese, alongside a little tray of olives and some slices of sourdough, and what you'll have will be delicious, purposeful and more than enough. This will leave only one question, what to drink?

Unique for its particularly light and refreshing nature, a chilled bottle of Peroni Nastro Azzurro will act as both an enhancer alongside the salty flavours of the cured meats and a palate cleanser when sipped after taking a bite of indulgent cheese, making it the ideal drink to accompany an afternoon aperitivo.
This traditional Italian ritual offers a beautifully simple way of connecting over delicious food and refreshing drinks, and we encourage you to create your own version of the culinary custom. Just remember: simplicity is key.