It's almost astonishing that another year has passed, and Dry July is upon us once more. While it may feel daunting to forgo a wintry glass of red with dinner, (or a neat whisky when times call for something stronger), there's fair reason to undertake a month alcohol-free. Beyond the desire to cleanse and reset, most commit to Dry July in order to raise money for cancer, and there is a handful who use it as a catalyst to more longer-term sobriety.
But going cold turkey is no easy feat. And with that in mind, we've rounded up a few tips to see you through Dry July in style.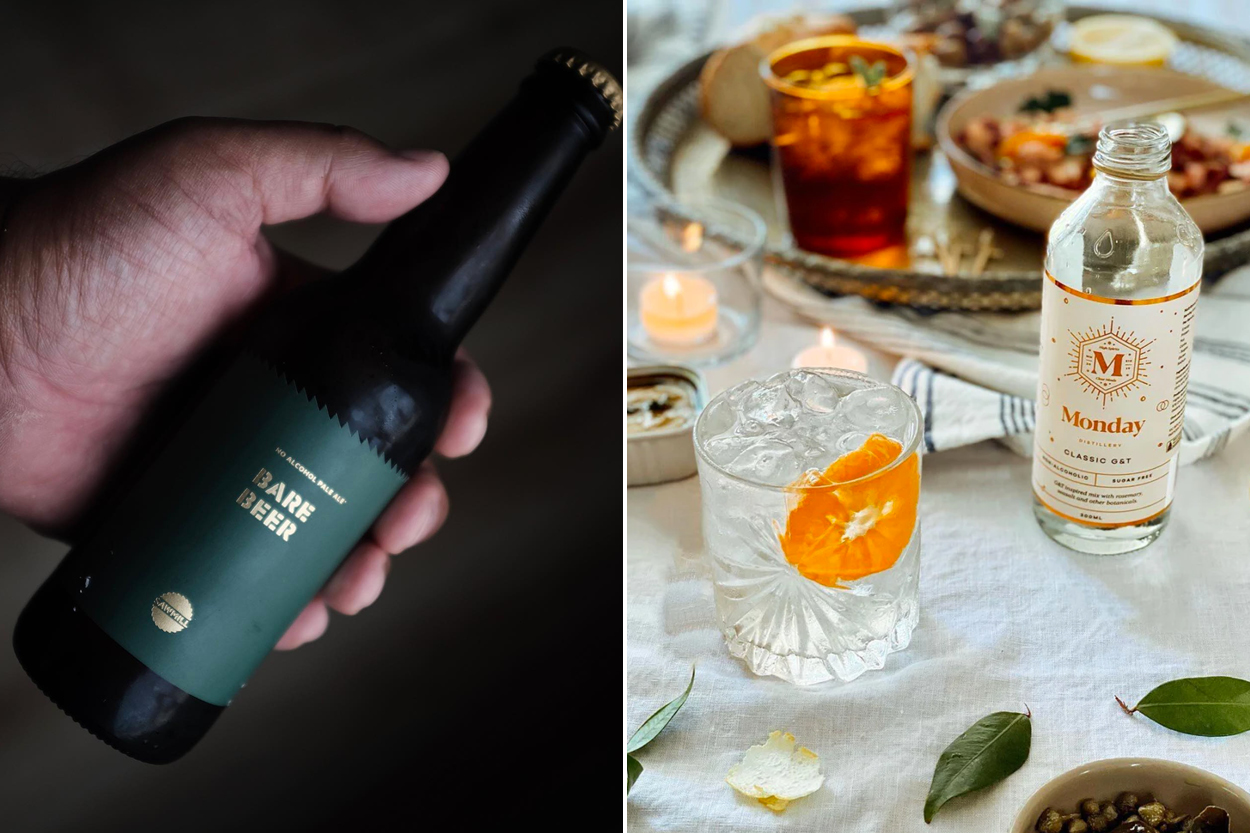 Swap out the seltzers for 0% alternatives
While they could be confused for a can of fizzy, many drinks purveyors have dedicated their efforts to creating enjoyable alternatives for those seeking sobriety. Yes You Can has developed a delicious range of Non-Alcoholic Spritzes, and festival-favourite Pals recently added a 0% can to its beloved line. Monday Distillery makes a divine range of alcohol-free cocktails for occasions that need a decidedly elevated twist, or for those needing a barbecue-friendly alternative, you can't go wrong with Sawmill's Bare Beer — a no-alcohol pale ale.
Make plans outside the norm
In a city like Auckland, it can be easy to revert to old habits — after all, our hospitality scene has much to tempt us with. But like any challenge in life, distraction can be a helpful tool for success. See Dry July as an opportunity to embrace more 'wholesome' experiences. Maybe that's checking out one of the exciting exhibitions on in the City, such as the new Ancient Greeks at Auckland Museum. Alternatively, look to head out of town for a weekend getaway to a gorgeous Airbnb or luxury lodge where you can drink hot chocolates and play board games — the truest form of winter comfort.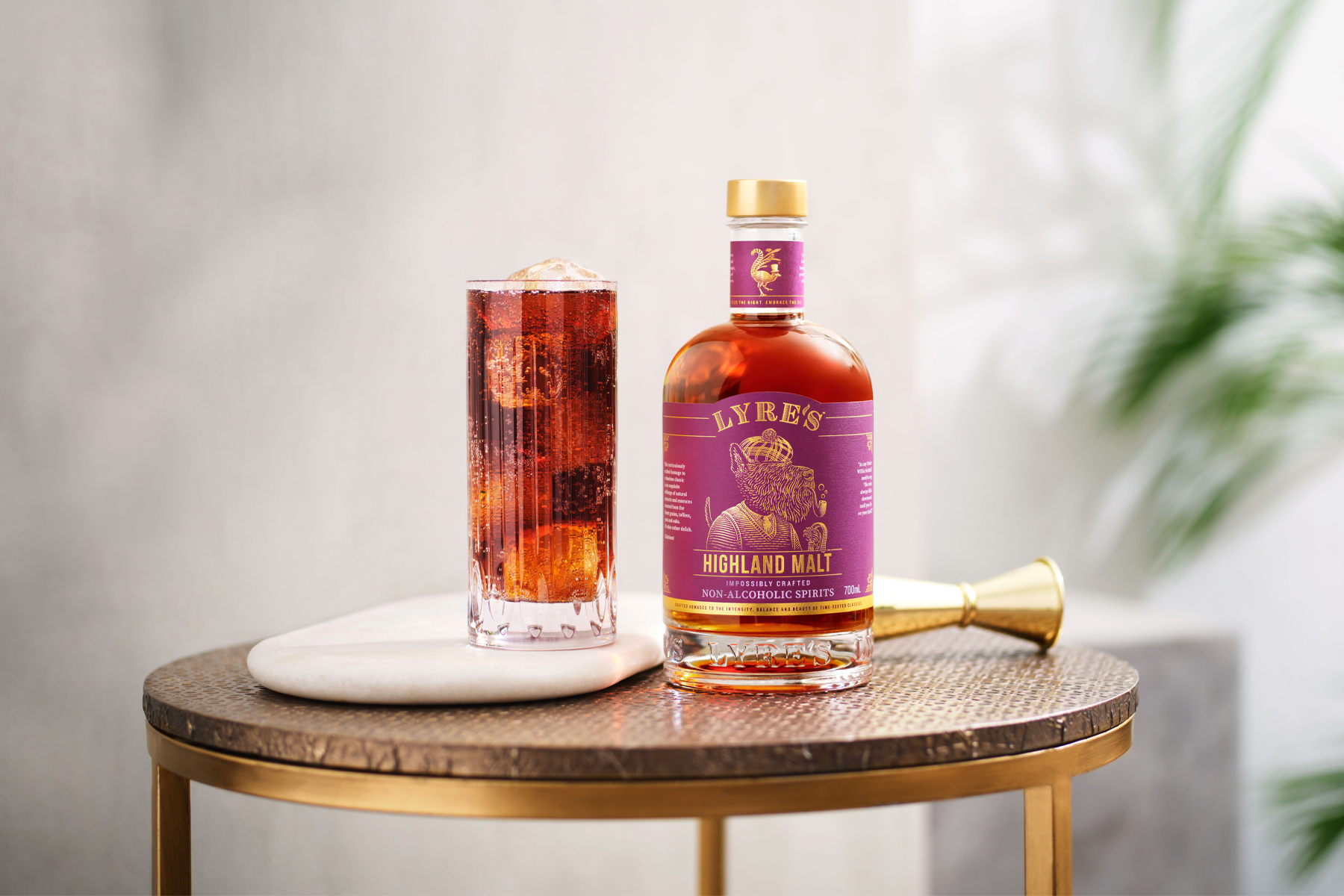 Grab a bottle of Lyre's non-alcoholic spirits to give back
For those times when you would love to pour yourself a drop of whisky or whip up a cocktail at home, it helps to have a collection of your favourite non-alcoholic spirits on hand. A few more brands are entering the market of late, and one we adore is Lyre's. This year, the brand has joined forces with Dry July as the official partner, meaning 10% of all sales from its website will be donated to Dry July NZ Trust — an added reward for your efforts.
Misery loves company — enlist a friend to join
The more challenging moments in life are always made better with people you care about by your side. It's why we recommend enlisting a friend or partner (or colleague, for that matter) to join your Dry July campaign. Having someone in your boat who you can go for walks with while everyone else is heading to bottomless brunch (and someone with whom you can celebrate come August) will make July fly by.
Pay a visit to New Zealand's first alcohol-free liquor store
The visionary team behind AF drinks have launched a revolutionary new concept in the heart of Ponsonby Central for the month ahead. Here you'll find New Zealand's first 100% alcohol-free liquor store, where the team have rounded up a boutique curation of some of the most exquisite champagnes, wines, beers and spirits in a divine space. With the fit-out prompting curiosity and the drinks on offer being a palatable alternative to conventional libations, it's a haunt that we expect to visit often in the weeks ahead.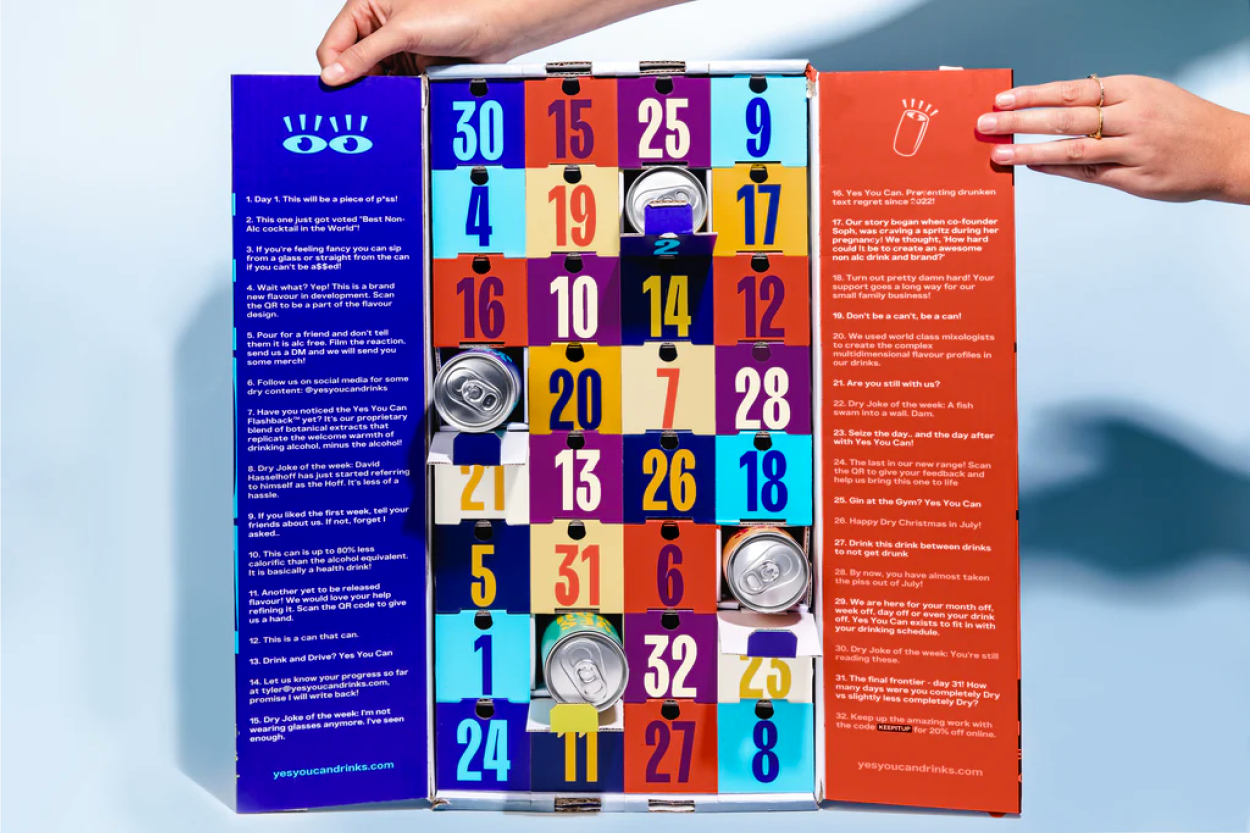 Treat yourself to a midwinter advent calendar with Yes You Can
In the same way that December is spent celebrating the arrival of Christmas with a daily advent calendar chocolate, July can now be marked in a similar way. Yes You Can, the alcohol-free drinks company, has launched an advent calendar that offers all the makings of the annual classic, with a sobercurious twist. Allowing you to enjoy 31 days of the brand's beloved drinks (that mimic the entire experience of a cocktail without the alcohol) this calendar is a Dry July must.
Establish a new after-work routine
Many of us are all too familiar with a satiating drink after a long day at work, whether it's a glass of wine as you cook, a sip of something stronger as you decompress, or perhaps even a beer on the sofa as you tune into your favourite show. The easiest way to kick this habit is by replacing it with something else. You can use this time to peel back the layers on what you enjoy or what you actually crave when you get home from work and make that part of your evening routine instead. It could be a walk or a gym class, or maybe you're a meditator who needs some downtime to unwind. You don't need to reinvent the wheel when it comes to your new routine; but instead, replace the regular drink with something else you love.