As commercial and events manager for one of the city's most loved eateries, Soul Bar & Bistro, Olivia Carter's weekly schedule is hectic to say the least. Conceiving, conceptualising and implementing an ever changing roster of enticing events that give Soul its widely revered soul, is no mean feat.
The true embodiment of the saying 'if you want something done ask a busy person' (Carter also has two young children), here she shares insight into the diversity and dynamism of her week, revealing the magic that goes into creating an establishment that exudes magnetism at every corner.
Everyday I start my day by checking in on our social media activity. It's always great to see people sharing their experiences at Soul, and we love to share this with our wider audience, so they can see what they're missing out on.
I also catch up everyday with Gavin Doyle our executive chef and George Dennigan our GM. The three of us work together on pretty much everything we do at Soul. We all have our own ideas and strengths in different areas. For me it's coming up with event concepts and marketing ideas, then I need their input to help work through, to see if we can actually make it work.
We go over operations behind it, does it fit with our brand, will our staff get behind it, and ultimately will our clientele love it? The three of us are a package deal and whilst it's like any relationship, that has its ups and downs, we have learnt over the years we need to be each other's biggest supporters.
We also have the absolute best times together, travelling internationally (when will this happen again?), enjoying some of the best food, wine and cocktails from all over the world – but also the laughs, belly aching laughs, which happen quite often – this brings me so much joy.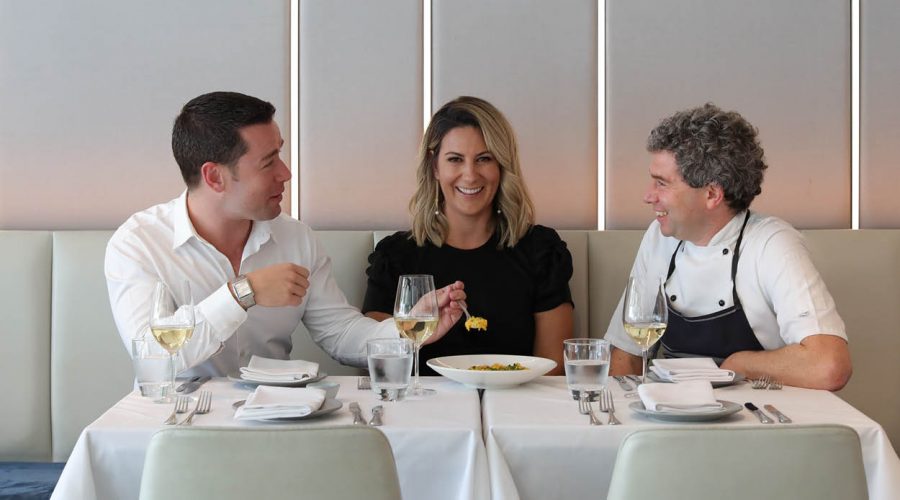 Each week I'm generally working on any number of events we have on the horizon. The amount of planning that goes into each one is far more detailed than anyone might imagine.
This could involve anything from wine tasting with Bailey, our restaurant manager to ensure we have the right combinations for our Ladies Lunch in September, to planning one of our many fashion shows throughout the year. Melbourne Cup planning is also already in full swing, it's such a fun and fabulous day, and the look and feel that we manage to create at Soul each year is always something I'm really proud of.
I tend to spend a lot of time conversing with Mal from Total Event, he's the guy I turn to to manifest my crazy ideas, such as building a pool out the front of the restaurant, to covering our steps in snow for our Soul Punch events, I think the fact that we go so all out for these events is why they are so hugely popular and so much fun.
Thursday afternoon I'll do a cocktail tasting with our bar manager Scotty. This is one of my favourite things to do. We are working on cocktails for our upcoming Soul Punch event. How they taste, look and ultimately relate back to the theme is always a high priority.
I often have crazy ideas, like for our Halloween Soul Punch, we had red cocktails served in syringes with zombie brains as shots. We came up with this idea on the day of the event, which was a little stressful, but it was so worth it. People couldn't get enough of them.
Friday morning, I might do a tasting, we're currently working on our menu for August's Restaurant Month. George, Gavin and I will taste all the dishes along with wines on the proposed menu to make sure they are balanced and of course delicious! Plus it gives us a chance to look at the menu as a whole to ensure we have good dish combinations to keep our diners both intrigued and happy,
Friday lunch, I get to join a Mumm RSRV Champagne tasting over a specially prepared menu. This provides a great chance to educate myself and some of our wait staff on this champagne portfolio, so we know what pairs best with what food, and the incredible history behind the brand.
Friday night is date night with my husband. Which can either mean going out, or staying in and binge watching a TV series together once the kids are asleep. He is such a bloody legend to put up with my crazy work life and he still makes me laugh… most days anyway.