When wet weather strikes, ditch the sofa and Friends reruns and instead, duck for cover inside one of these cosy hideaways.
Boutique bookstores
Rain is falling. It's hitting the windows in a rhythmic, hypnotizing fashion, conjuring whale-song-esque relaxation feels. You're curled up in an armchair with a great book in one hand and a soul-warming cup of tea in the other. Idyllic, no? In a day and age blighted by social media addiction, it can be hard to remember the last time we took a breather and immersed ourselves in a good old-fashioned book. From the Jervois Road drop-in Novel, to the comprehensive selection at The Women's Bookshop to Mount Eden gem Time Out, there are a number of places to go to find your next page-turner perfect for a day like today.
Auckland Art Gallery
Auckland Art Gallery is home to a panoply of significant New Zealand art, making it the ideal place to take cover. Plunge into the contemporary, historic and modern works that are a mainstay, or immerse yourself in one of Auckland Art Gallery's brilliantly thought-provoking exhibitions (currently it's the incredible Frances Hodgkins European Journeys — on until 1st September). Open seven days a week, Auckland Art Gallery is a no-brainer for downcast weather days.
Wellesley Street East, CBD
Go to the cinema
The Capitol Cinema, to be exact. This Dominion Road gem offers the classic, old-school cinematic experience and is always showing a range of interesting, current and blockbusting movies. And, if the rain has subsided when you emerge from the movies, head to one of Dominion Road's many delicious dining destinations for a feed unlike any other you'd find in Auckland. But be sure to consult our definitive dining guide to Dominion Road first, here.
610 Dominion Road
Eat your way through the rain
Whether it's to get some work done, to catch up with a friend or to simply sit for a few hours with a book and some delicious food, Auckland's hospitality offering is comprehensive. From Ozone's all-day menu and perfectly-brewed coffees to Andiamo's cosy ambience and delicious, Italian food, if you feel overwhelmed with the vast and varied array, see our round-up of the best new openings of 2019 so far. 
Wintergardens
It may be raining outside but fear not; inside the Winter Gardens awaits a light-filled paradise. Saturated blooms blossoming from lush green palms adorn the glass walls and vast gardens, while still waters shimmer under the glare of the overhead lamps. Visiting the Auckland Domain Wintergardens is like stepping out of rainy Auckland and immersing yourself in a lush, tropical nirvana, complete with an on-site cafe for a relaxed afternoon pick-me-up. The best part? Admission is free.
Wintergarden Road, Parnell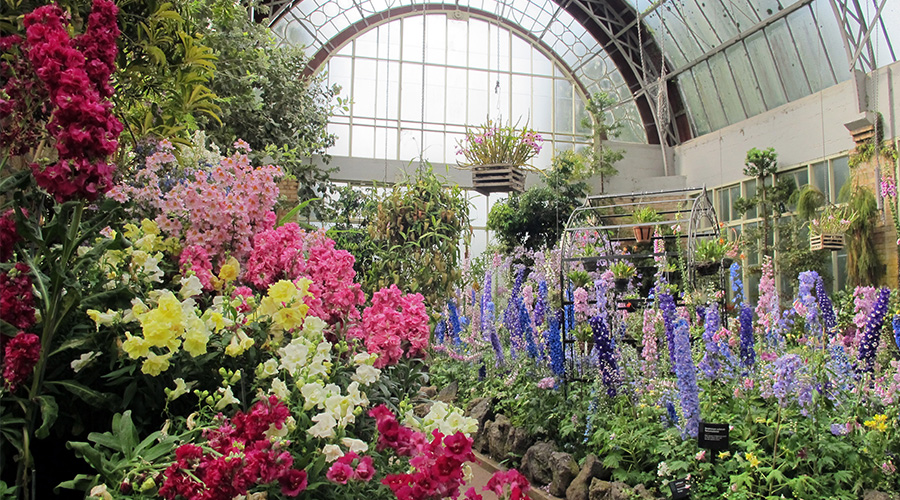 Meditation Auckland
As if you need an excuse, Meditation Auckland is offering free 'Learn Meditation' courses. With the daily grudges of city life combined with the dampening effects of miserable weather, a meditation session might be just what your strained mind, body and soul are pining after. A typical course involves two guided meditations focusing on breathing and concentration techniques, lead by class givers who have studied under the guidance of Sri Chinmoy, (an Indian spiritual leader who totally knows his stuff).
Class locations in various places around Auckland, for the full list, check here.
Go to the ballet
The RNZB's Bold Moves is on at the moment and is offering the ultimate temporary escape from this blustery weather. Featuring works by George Balanchine, William Forsythe and Andrea Schermoly, this compilation of incredible pieces moves through definitive danceworks from different decades and is a captivating exploration of how dance has captured the zeitgeist over the years.
On until 15th September, buy tickets here.