Landing in Queenstown, it's hard not to be struck by the spectacle of frosted mountains, iridescent lakes and rolling landscapes that frame the flight in. Rendered in the wild, earthy tones that typify Central Otago's beauty, it offers nature at its most arresting, making its popularity as a tourist hotspot hardly surprising. Brimming with boutique experiences that immerse visitors in Central Otago's breathtaking wilderness, Queenstown is a region with culinary offerings that showcase the best of local produce and tourism offerings that treat overseas and local visitors alike to unparalleled experiences.
So if Queenstown is your destination of choice this winter, look no further than our definitive list of the ten things you simply must do while you're down there. From elevated food to private skiing and everything in between, these incredible experiences will ensure you leave having made the most of all this evolving region has to offer.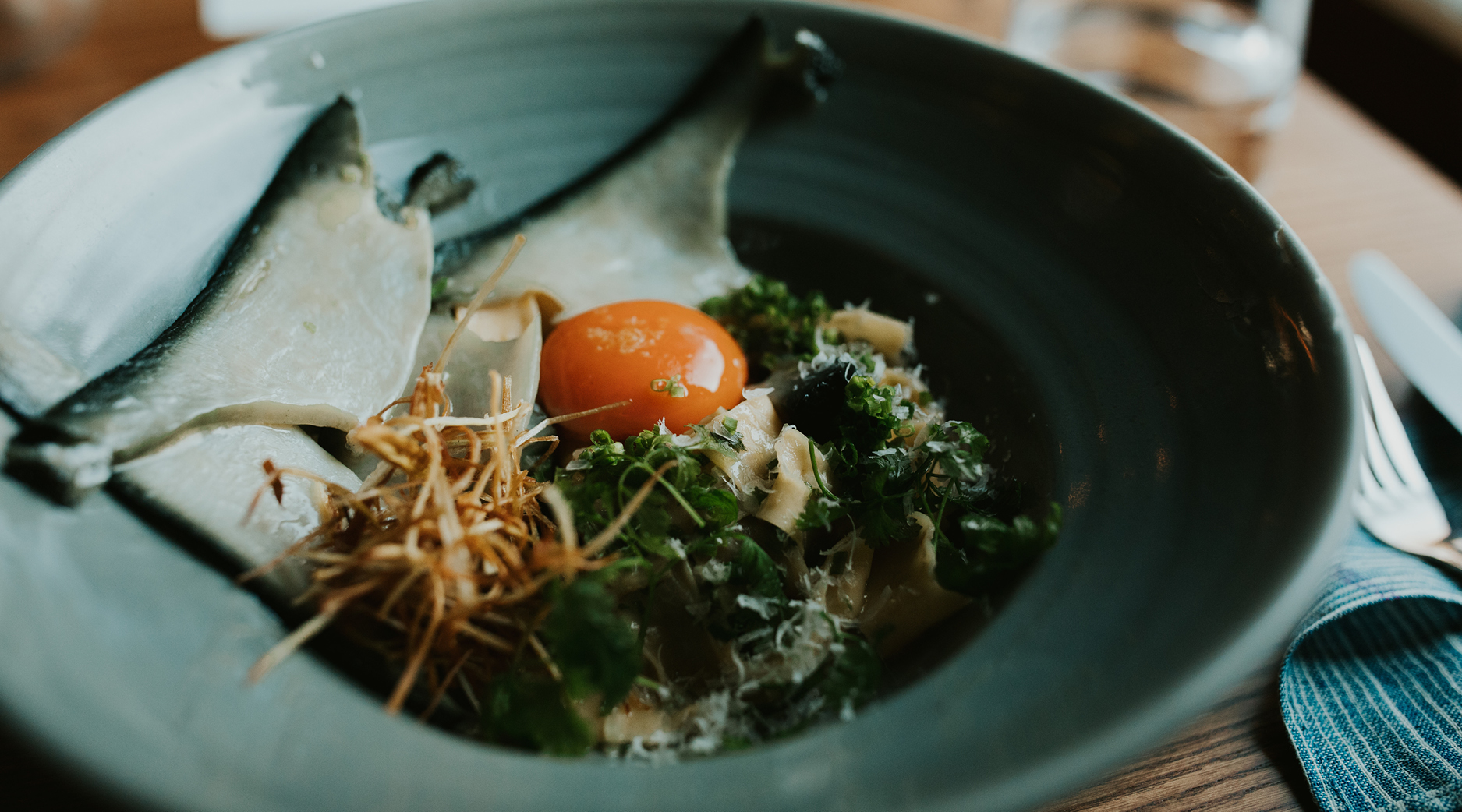 1.Visit Ben Bayley and Sir Michael Hill's newly-opened restaurant, Aosta, in Arrowtown
Arrowtown's newest restaurant is a collaborative endeavour by acclaimed chef Ben Bayly and Sir Micahel Hill (of the eponymous jewellery brand). Considering that the former is a decorated chef who made a name for himself at lauded Auckland institution, The Grove, and the latter is not only a renowned philanthropist but is also a longtime resident of the Queenstown region and a cornerstone of the community, it was expected that anything resulting from their decision to join forces would be noteworthy — and rightly so.
Named after the small town in the Italian Alps where Bayly first discovered his passion for Italian cuisine — a town that boasts a very similar climate to Central Otago — Aosta is a restaurant that combines the culinary philosophies of Italy with the fresh, local fare of Central Otago and Southland. The aim was to create a place where people could have an unparalleled dining experience, without it ever feeling inaccessible or definitively occasional. Pulling widely-respected architect Anna-Marie Chin (who also designed Sir Michael Hill's private lodge and golf course) onto the project to conceive a space that was intimate and elevated, Bayly and Hill have created a restaurant that reflects the beauty of the area in its refined elegance while still being inherently warm and inclusive, in line with the underlying ethos of its cuisine.
18 Buckingham Street, Arrowtown
(03) 442 0131
2. Book a day trip with Southern Lakes Heliski
The Alpine Group's Southern Lakes Heliski, run by brothers Jonathan and Toby Wallis, offers a range of daily and private charter heliski experiences. With access to over 800 runs across 17 different mountain ranges, it offers more terrain and more vertical than any other operator in the area and can cater to skiers from intermediate to expert level. Ensuring a day spent with them is planned down to the last detail, Southern Lakes Heliski will pick its guests up, organise them into small groups based on skill level, and send each off with its own experienced guide, who will lead enthusiastic skiers and snowboarders on some of the most pristine runs they will have likely ever experienced. Lunch will be served surrounded by the arresting alpine scenery before a few afternoon runs finish the day off and guests are taken back to their accommodation. And while the picturesque flights and thrilling day-trips draw visitors to engage the company's services, really, it's the Alpine Group's personal approach that keeps people coming back for more. "We just treat everyone, no matter who they are, with respect, a handshake and a smile," says Jonathan Wallis. "The 'luxury' we offer is really all about the authenticity of the experience and the genuine, warm service — which is what Kiwis are all about." And in an industry where authenticity is the difference between an okay experience and a memorable one, Southern Lakes Heliski rises above the rest.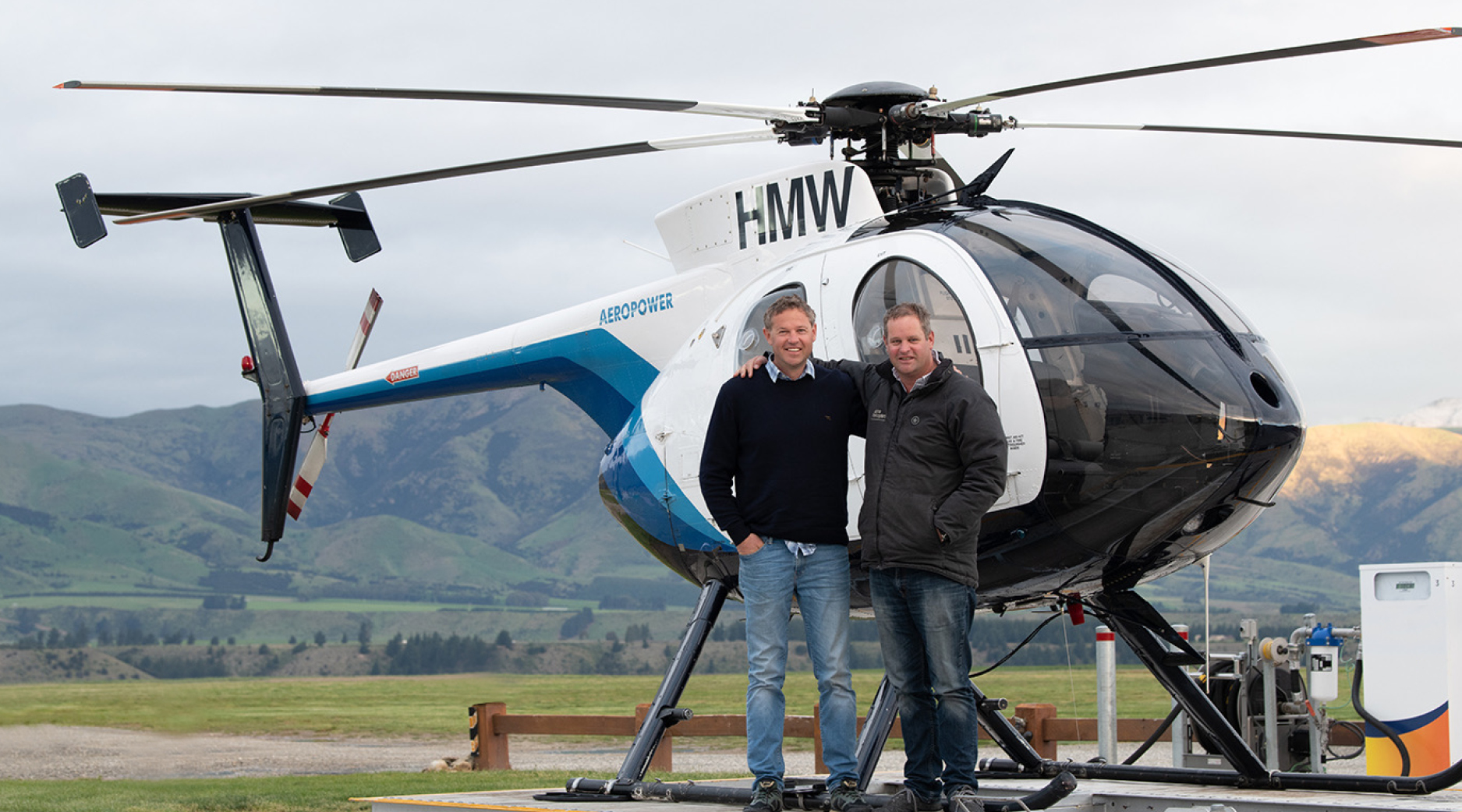 3. Experience an elevated lunch at the Mountain Kitchen
Yet another offering from The Alpine Group is its unprecedented alpine retreat, Minaret Station. Set on a 50,000-acre high-country farm and only accessible by helicopter, Minaret Station is the secluded site of the Alpine Lodge, where guests are treated to off-the-grid luxury within the accommodation's four, two-person chalets. But alongside the lodge, Minaret Stations's restaurant, The Mountain Kitchen, can be booked by those simply wanting to experience this incredible hideaway for an afternoon. Offering a scenic dining experience where locally-sourced ingredients are prepared by resident chefs and accompanied by award-winning wines, a lunchtime spent at The Mountain Kitchen includes a spectacular scenic helicopter flight from Wanaka or Queenstown and can be booked for groups of four people or more.
Click here to book and for more information.
4. Cosy up at The Lodge Bar
Situated in an idyllic location, The Lodge Bar by Rodd & Gunn boasts enviable views across Lake Wakatipu from its prime spot in the heart of Queenstown. However, it's the involvement of Executive Chef, Matt Lambert (from new New York-based Michelin-starred eatery, The Musket Room) that has really established The Lodge Bar as an elevated culinary experience. Although at first, a clothing label and a restaurant might seem worlds apart, here the combination really works. Rodd & Gunn's collections highlight the palette of New Zealand in their textures and tones, while the intimate restaurant does the same through fresh, seasonal flavours, paired perfectly with local wines. The Lodge Bar's menu features premium New Zealand produce and handles seasonal ingredients with expert precision and the chef's menu is clearly an attempt to showcase the very best from the region, whether that's locally-sourced crayfish tail, or the array of fresh seafood delights that make up the delicious Rodd & Diver platter. Lambert describes the time he spends in Queenstown as a "lucky opportunity to get to work with the finest ingredients, closest to where they were found, at their absolute best," and once you've experienced The Lodge Bar's offering, you'll know what he means.
2 Rees St, Queenstown
(09) 442 9426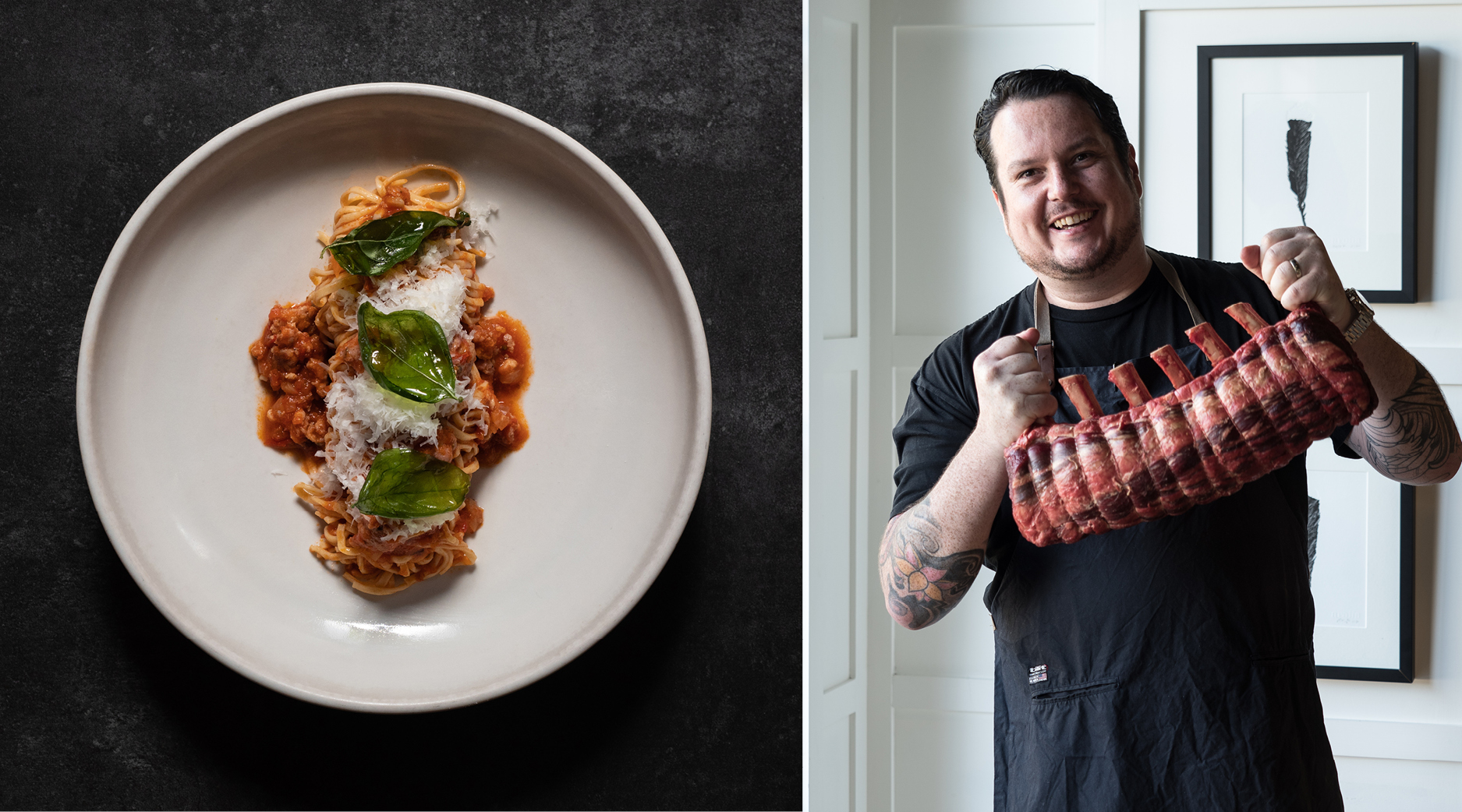 5. Ski Soho Basin
The allure of a fresh layer of snow on a virtually unimpeded run is, for most ski enthusiasts, too fine an opportunity to ever pass up. Which is something John Darby banked on when he opened Soho Basin (part of his Glencoe Station property) as a remote, invitation-only haven for snow sports and cat skiing. The prolific Queenstown businessman has been making use of the basin's undulating runs and untouched terrain for over 30 years and has built up a cult following for Soho by developing it into an all-encompassing experience. Offering pristine, backcountry powder and runs (backcountry skiers can access the area for free, although Darby recommends registering on Soho's website for safety reasons) Soho is unencumbered by the usual tourist groups. Darby has also introduced a gastronomic element, by calling on the kitchen at his acclaimed cellar-door bistro, Amisfield. The exclusive ski field offers a multi-course lunch, cooked over an open fire in a beautiful, European-style chalet on the mountain.
For more information and to book a day at Soho Basin, click here.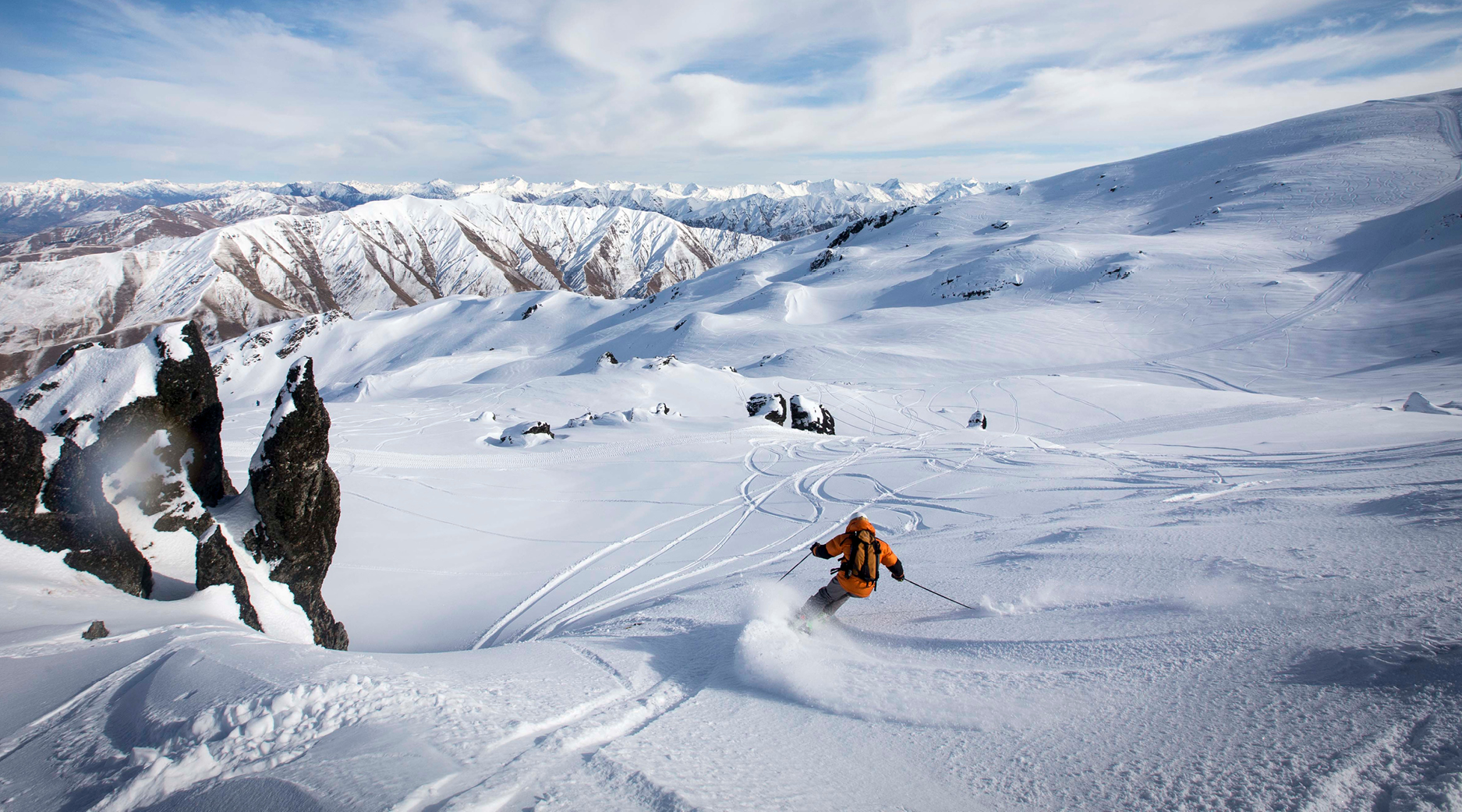 6. See what all the fuss is about at Amisfield Bistro
Speaking of which, why not book in for a delicious long lunch or dinner at the acclaimed Amisfield Bistro & Cellar Door, nestled in historic Arrowtown on the shores of Lake Hayes. The outpost of one of the largest, single-estate vineyards in Central Otago, Amisfield is as renowned for its idyllic backdrop as it is for its pure-tasting pinot noir and hyper-seasonal dishes and offers guests truly memorable dining experience.s And it's largely due to the vision of its Executive Chef, Vaughn Mabee. When he isn't in the kitchen, Mabee spends his days outdoors, and credits the landscape of Queenstown with inspiring his intricate dishes at Amisfield, "whether it's in the bush, hunting with my dogs or being on a mountain and discovering wild (frozen) rowan berries." Leading the restaurant in a seasonally-driven direction has required a far more innovative approach from the chef and as such, the bistro doesn't have a traditional menu. Instead, Mabee and his team design dishes daily to suit the changing environment and seasonal ingredients, ensuring that no two meals at Amisfield are ever quite the same. Although a challenging undertaking at times, the chef explains that "the struggle makes it exciting and the team thrives off the constant changes." Providing an opportunity for visitors to step outside their comfort zones and put their trust in the chef, Mabee's leadership at Amisfield Bistro is showcasing the natural bounty of the region in fine gastronomic form.
10 Lake Hayes Road, Queenstown
(03) 442 0556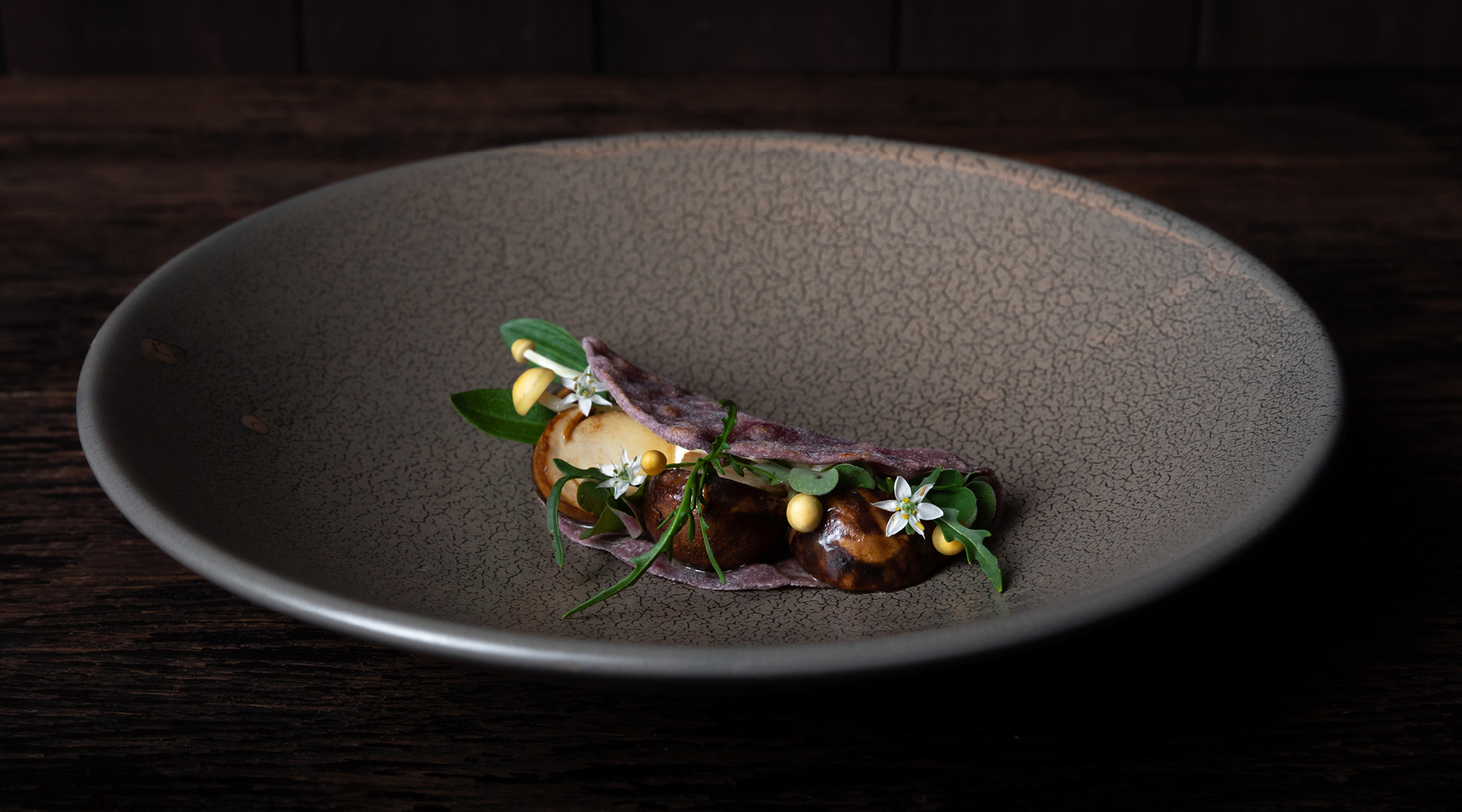 7. Take a tour of Cardrona Distillery
Quiet and unassuming, the Cardrona Distillery has a particular type of charm that isn't easy to put your finger on. Completely family owned, Desiree and husband Ash Whittaker have worked together on the distillery since its inception and, together with their team of experts, have conceived a number of acclaimed drops, including the triumphant creation of a recently-anointed single-malt whisky. Head along to the beautiful distillery and be guided on a tour of the facilities, where you'll learn about the processes behind each of the hand-distilled, artisan spirits — including milling, mashing, fermentation, distillation and maturation — an experience that will conclude with a tasting.
For more information and to book a tour, click here.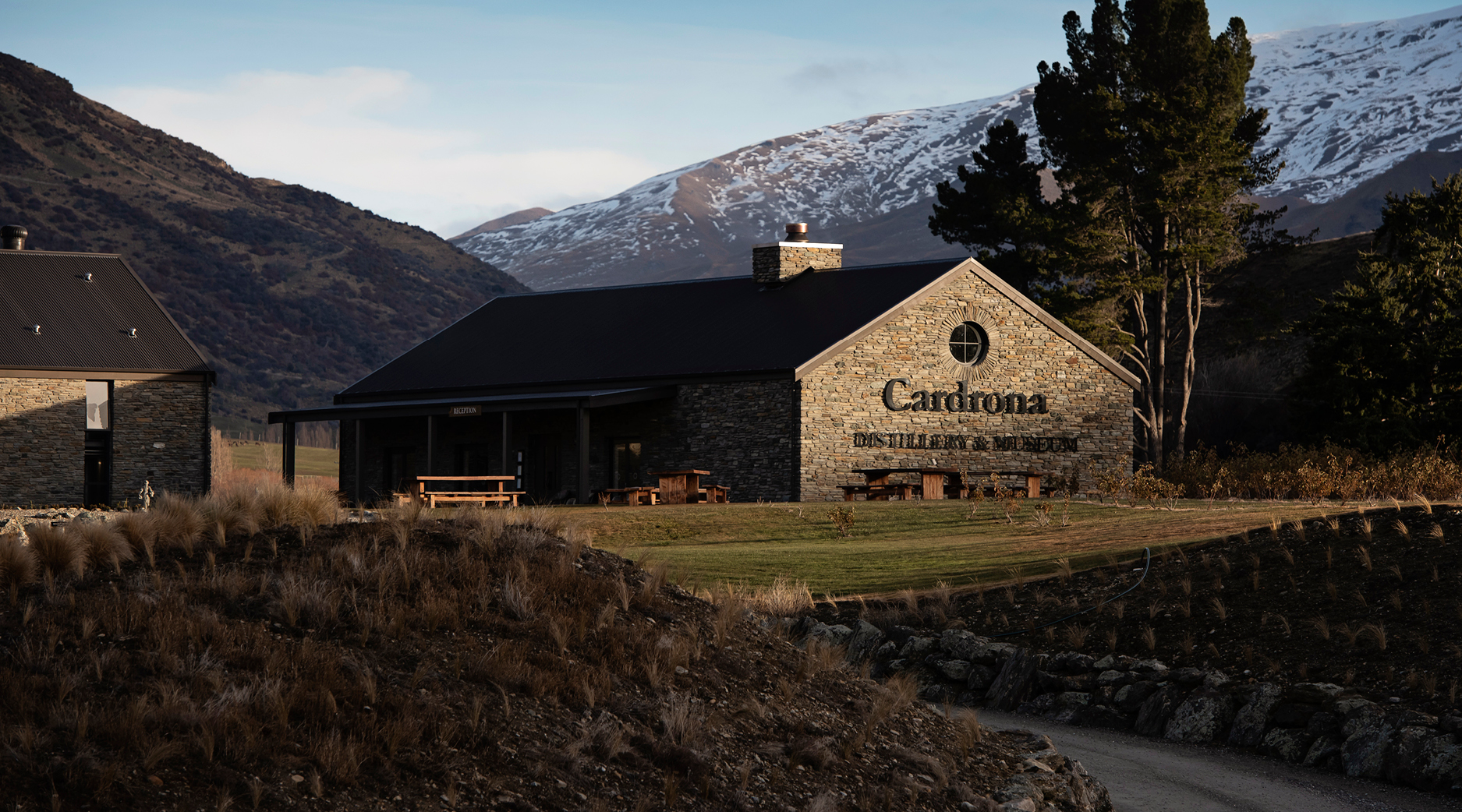 8. Book dinner at Jervois Steak House
Auckland's restaurant scene simply wouldn't be the same without the work of Richard Sigley and Nourish Group. One of the jewels in the hospitality group's crown, Jervois Steak House (JSH), is regarded as one of the best steak houses in the city and offers premium cuts of meat accompanied by soulful sides like truffle mac and cheese and baked candied kumara. And since its inception in 2006, the steak house has become a bona fide Auckland institution. So when Sigley was looking for a reason to spend more time in Queenstown, he decided to marry the success of his Auckland steak house with his love for the South Island township and opened a Jervois Steak House there 2012. Since then, the dining scene in Queenstown has continued to evolve, which Sigley says inspires him to push the culinary boundaries and provide patrons of JSH with memorable experiences of the finest cuts of New Zealand meat — straight from the source.
8 Duke St, Queenstown
(03) 442 6263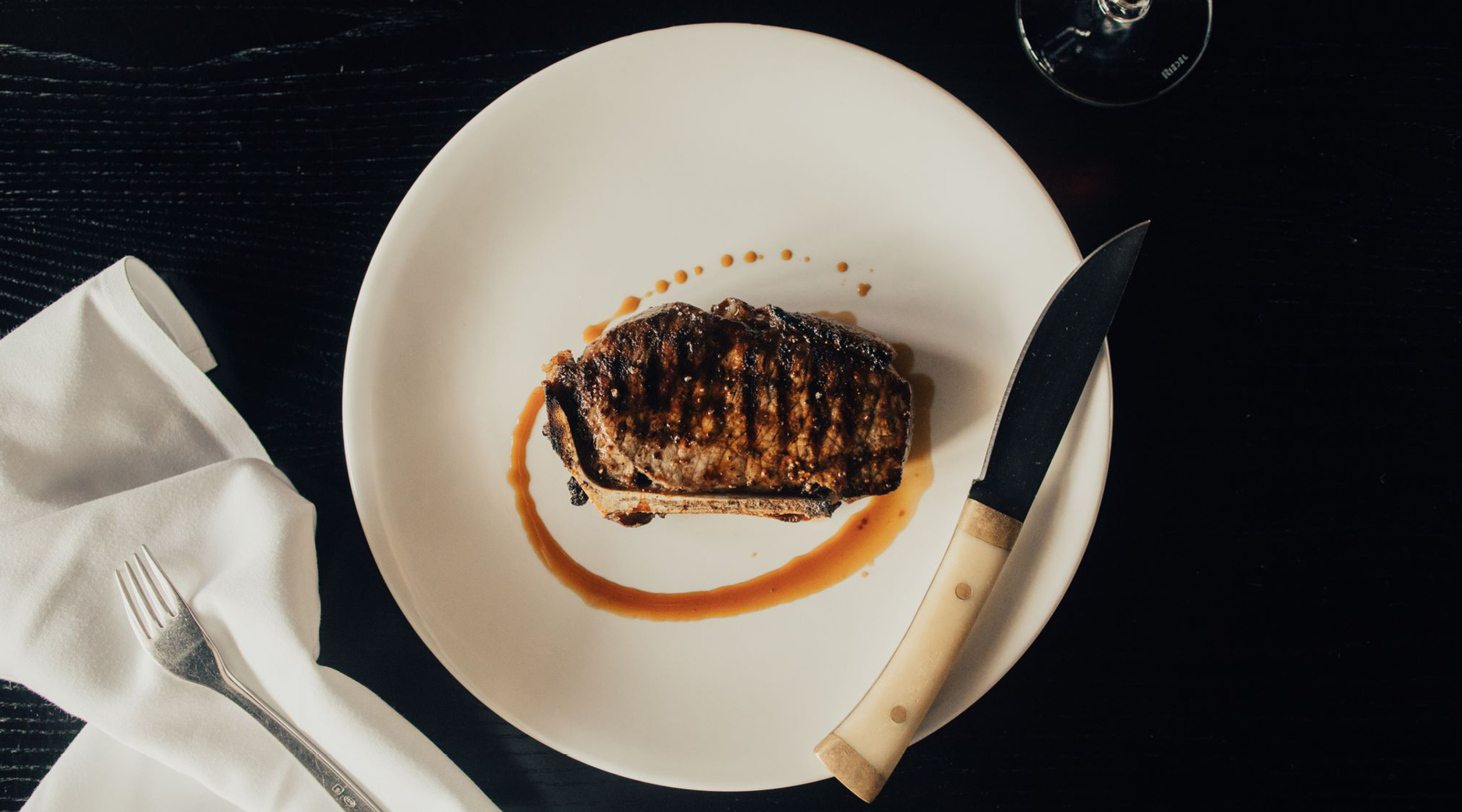 9. Play a few rounds at Jack's Point
A major project that is seeing a new suburb (ultimately aiming to house around 5,000 residents) materialise on the periphery of Queenstown, Jack's Point is 10 minutes from the airport, 25 minutes from Arrowtown and boasts what its Developer John Darby describes as "the essence of Queenstown," which is just "lots of protected open space." Alongside its nature tails and central hub Jacks Point also boasts its own golf course which sits against the jaw-dropping backdrop of the Remarkables and offers an 18-hole, par-72 championship course that is recognised as one of the most spectacular in the world. Visitors don't have to be members to book in for a few rounds, and it promises an experience that will delight avid golfers and amateurs alike.
For more information and to book, click here.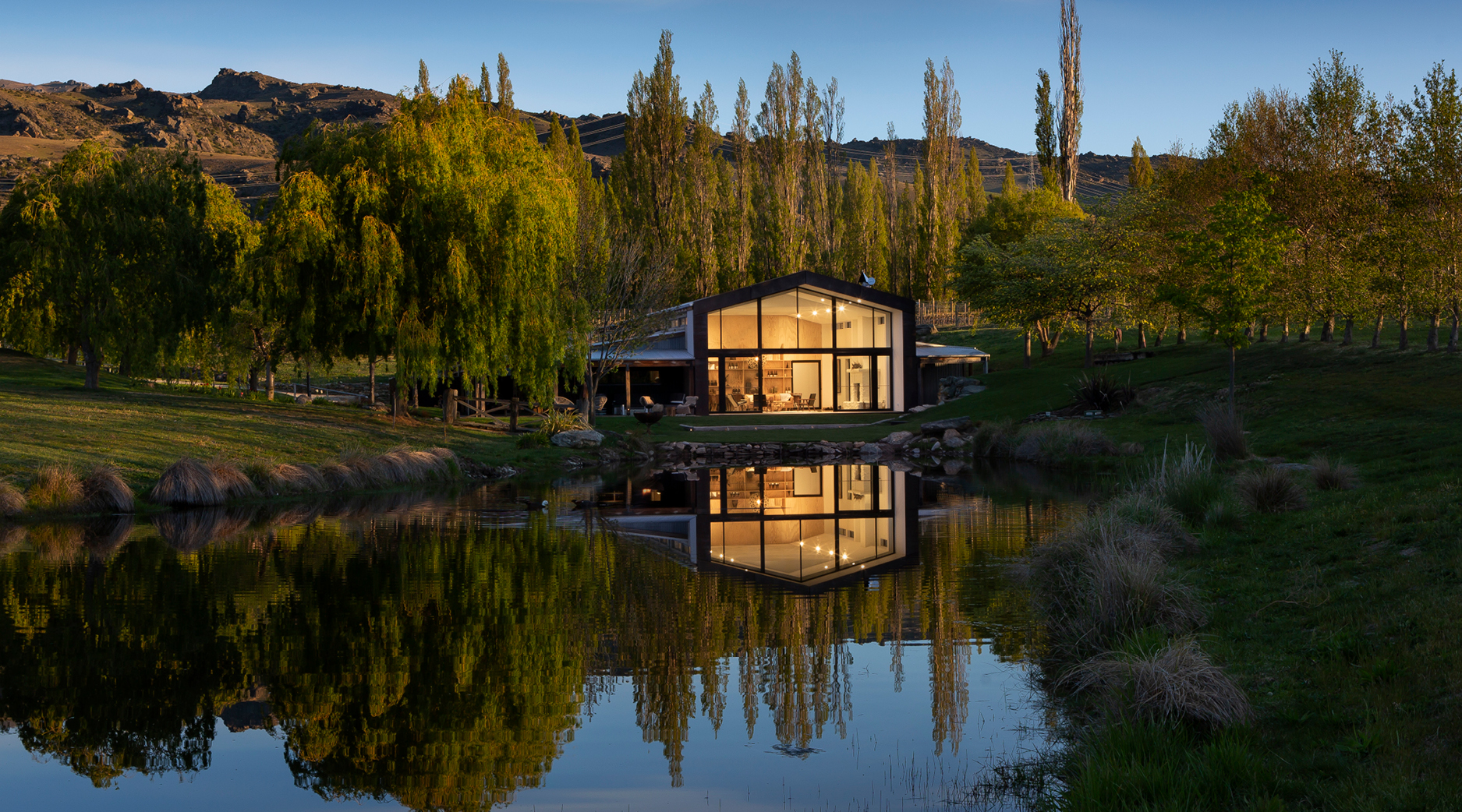 10. Go off-grid at Cloudy Bay's new shed
Take a scenic 45-minute drive from the heart of Queenstown into Cromwell and get lost in the whimsical, recently-opened cellar door experience, The Shed by Cloudy Bay. While globally celebrated for its exquisite Marlborough sauvignon blanc, Cloudy Bay emphasises the depth of its sublime pinot noir, and this beautiful new Central Otago space is the perfect place to do so. Open to the public seven days a week, The Shed offers tasting sessions of Cloudy Bay's full range of wines alongside bespoke experiences including private tours of the vineyard. Going beyond the typical cellar door experience, it is the perfect antidote to the perpetual busyness of Queenstown and offers an indulgent, relaxing, sensory escape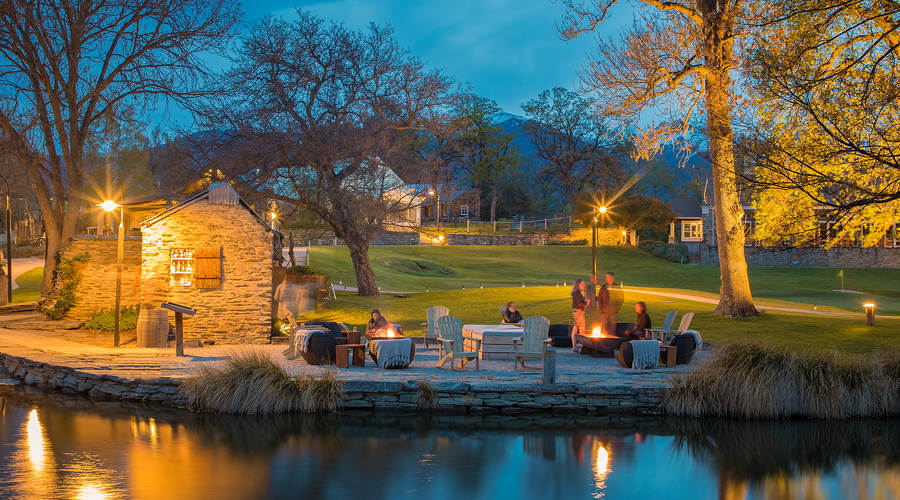 11. Indulge in some smoky barbecue at Millbrook's Smithy's Smoke House and Arrowtown's newly-expanded Slow Cuts
On a crisp winter's day, what could be better than sitting near an open fire and indulging in a plate of perfectly-cooked, succulent smoked meats. Smithy's Smoke House (at Millbrook Resort) and Slow Cuts (in Arrowtown) both provide this experience in their own ways. The former offers unparalleled al fresco dining under the stars, where tapas and various meat dishes, craft beers, fine wine and whisky are served in front of roaring fire pits; the latter, is a delicious, newly re-opened eatery (it recently expanded) where slow-cooked meats, rotisserie chicken, burgers, ribs and other seasonal dishes are delivered by operators renowned for their friendly service. Both are places at which you are guaranteed to enjoy a delicious meal, and both are the perfect spots at which to post up over your break.