It's time to reclaim that TGIF feeling by planning a weekend packed with activities to remind you of the fun you can have outside the house. We have rounded up a range of activities to make children forget about cabin fever and some adult indulgences that signal a successful Saturday and Sunday. Here are our weekend wonders.
Hobsonville Point
The easiest place to sip and exercise physical distancing is the Little Creatures Brewery, just a 20 minute drive from Auckland at Hobsonville Point. The 1500 square metre converted aircraft hangar opened last year after a $20 million investment from the owners, offering a selection of the popular hoppy beers that originated in Perth, Australia. Head brewer Udo van Deventer is producing around 60 50-litre kegs a week of the Catalina Bay Lager, so don't expect to go thirsty. There's also a hearty winter menu packed with pizzas, burgers and beef cheek sliders to allow you to settle in.
If you're after a slightly more refined experience, start your day at Fabric with a Coconut and Vanilla Chia Pudding or finish it with Venison Loin in a Pedro Ximinez jus because at any time the riverside setting is simply spectacular. Let your worries wash away as you soak in the natural beauty. The indoors aren't bad either with Wills Bond & Co, along with Chesire architects, having tastefully transformed the former RNZAF building in a soothing neutral palette with oak furnishings and a luxurious marble bar.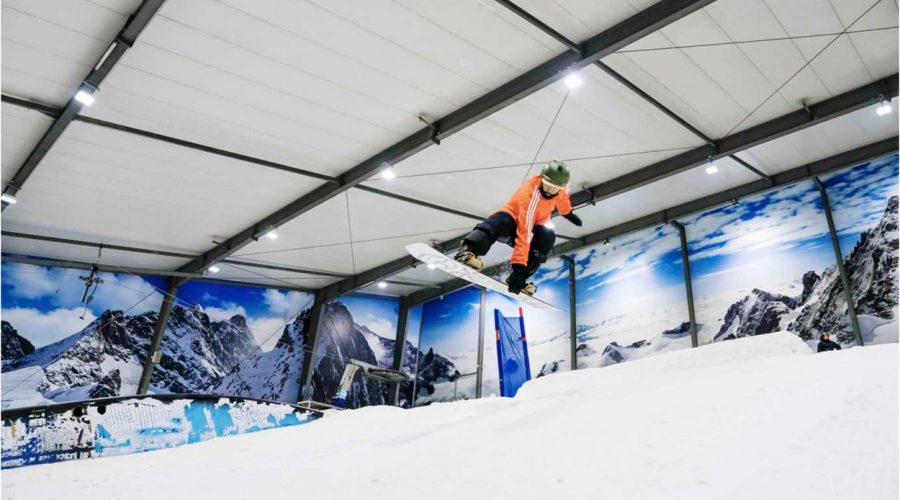 Snowplanet
Touching down on Snowplanet in Silverdale will give you a taste of travelling further afield with their 8000 square metres of indoor snow activities. Whether you're a first-time snowboarder in need of lessons or an experienced skier keen to fine tune your black diamond form, the Terrain Park will be your domain to master. The Winter Wonderland has also reopened for children with additional health measures in place so that pint-sized visitors can safely explore the family-friendly alpine village or even try tobogganing.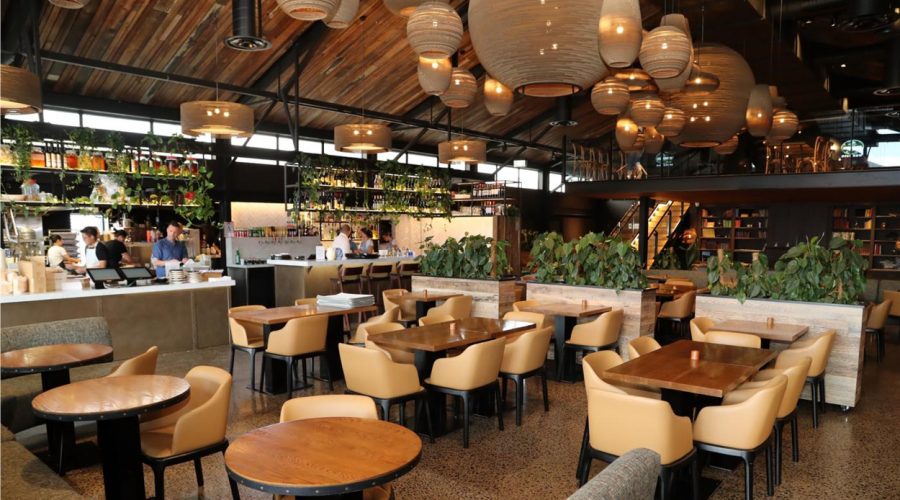 The Grounds
Taking the family to a cool eatery is usually fraught with the risk of upsetting fellow diners with the vociferous demands of little ones in need of a Peppa Pig fix. On the flip side many kid-friendly places sacrifice adult aesthetics for wipe-down convenience. Fortunately, top chefs Ben Bayly (who might seem familiar from his MKR days) and Mike "The Russian" Tartura have found the perfect balance at Henderson drawcard The Grounds. The menu runs the gamut of grown up tastes (think roasted Te Mana lamb rump with charred cauliflower) as well as simple offerings for small ones (hot dogs or dumplings) and there's a hi-tech playground and plenty of room to keep them occupied until the arrival of dessert has them acting like angels.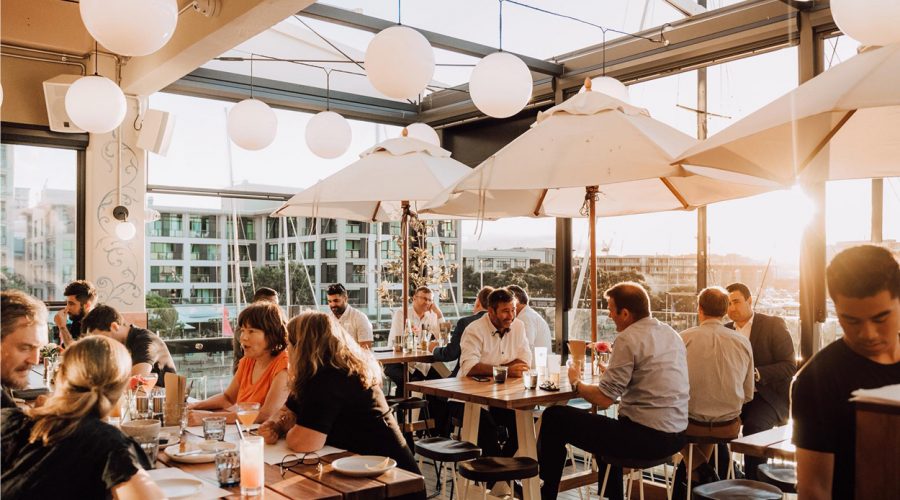 Saint Alice at Viaduct Harbour
Conceived by the team who opened next-door's wildly popular bar and brewery, Dr Rudi's Rooftop Brew Co. (Callum O'Brien, Kristian Lloydd and Andrew Roborgh) Saint Alice continues to cross the boundaries between laid-back eatery, brasserie and bar. Visit to check out the recent update to the fresh fit-out along with a new menu, packed with wood fired pizzas, fried chicken and sharing platters worth enjoying along with a cocktail as you take in the spectacular view.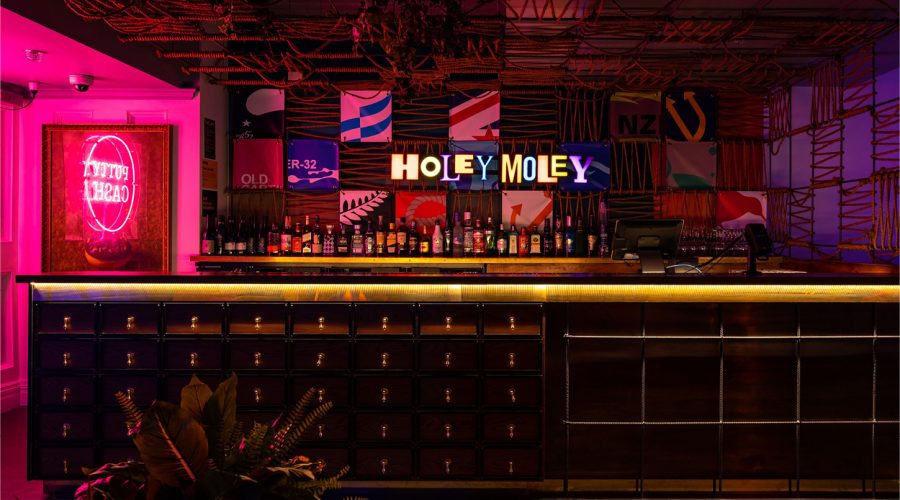 Holey Moley at Viaduct Harbour
A healthy dose of mini-golf nostalgia, given a contemporary update with cocktails and an Instagram-friendly neon fit-out, will revitalise your social media profile beyond home workouts and filtered shots of you on the sofa in sweatpants. To introduce their social distancing friendly approach, Holey Moley has launched a Sip & Swing 90-minute session, which includes unlimited mini-golf and a selection of food and drink for $50. If everyone stops worrying about the score, you know you're having a good time.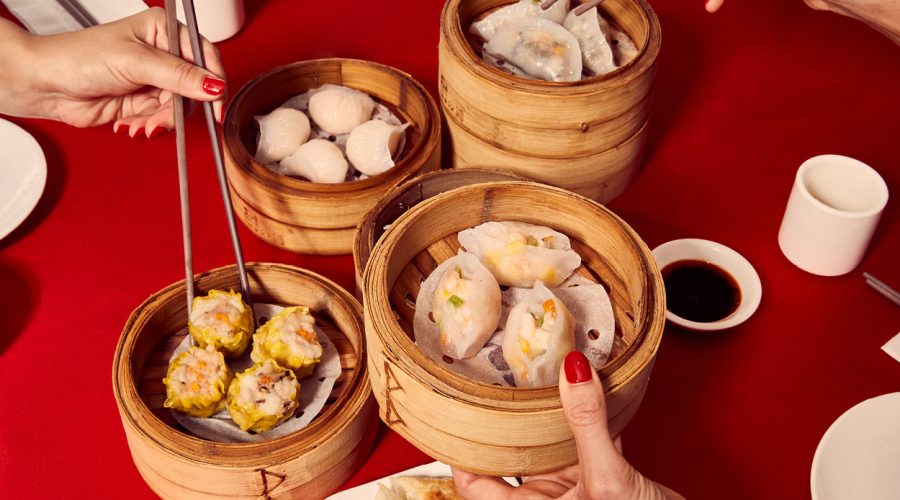 Yum cha at Grand Harbour
One of the first yum cha restaurants to open in Auckland, Grand Harbour has been drawing everyone from the faintly hungover to happy families to Viaduct Harbour for 20 years. If you're feeling brave enjoy the world class oysters with salted egg sauce or delight in the simpler wonders of the buttery egg tarts. Side note: it's also one style of brunch where it's 100 per cent acceptable to order from the alcohol menu.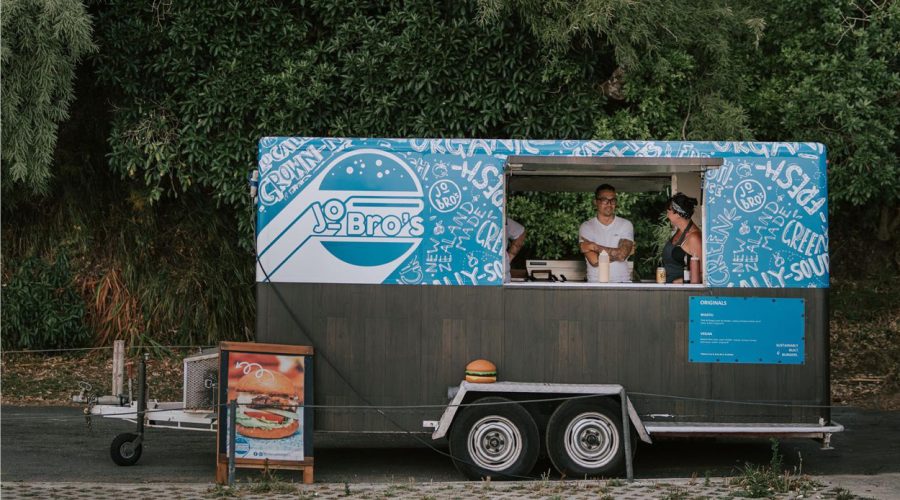 Jo Bros Burgers at French Bay
JoBros Burgers call themselves a "classic, no-fuss burger joint," but we believe that to be an understatement. From this 80s caravan chefs Josh Barlow and Brody Jenkins, who first met in the kitchen of fine dining institution The Grove, produce addictive burgers worth hitting the road for. All the ingredients are sustainably sourced from New Zealand, and the artisan buns are handmade with spray-free flour. JoBros offers two different beef patties — Taupo beef and wagyu — both of which are served with a slice of cheddar cheese and the creamy, rich JoBros Original sauce to create the ultimate finger-licking burger experience.
Fri–Sat, 5pm–9pm, 7 Bernleigh Tce, West Harbour.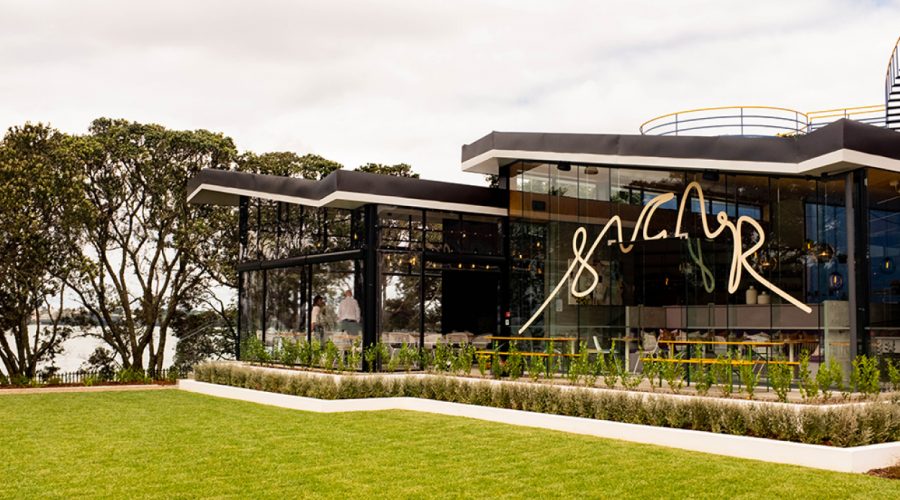 Sugar at the Chelsea Sugar Factory
Located in Birkenhead's Chelsea Sugar Factory, Sugar is a soft, welcoming space with a menu that combines savoury favourites with a number of sweet treats from dessert stars Fran Mazza and Aaron Carson (of Winona Forever, Major Tom et al.) The high tea offering is a highlight, comprising a tasty array of sweet and savoury finger food, served with a side of champagne. The nearby adventure playground should offer enough challenges to work off any sugar highs.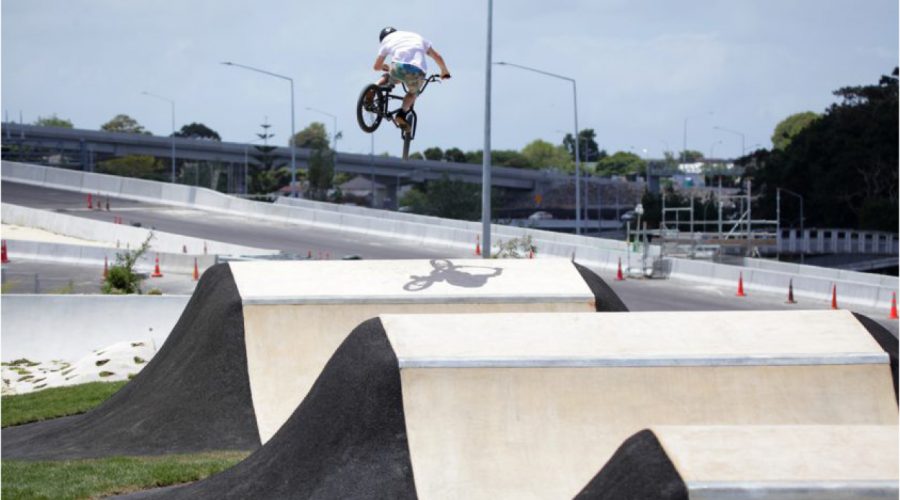 Waterview Reserve Skate Park and BMX track
If any adrenalin junkies have been left climbing the walls of your home during lockdown, unleash them on the concrete dips and hills of this epic figure of eight track, complete with arrows to make sure that you're heading in the right direction on the pump track style loop.