From Tom Ford's second-part designer staple to a Gio Ponti art book that comes with its own collector's stand, these coffee table tomes deserve pride of place in the most luxurious area of your home. Each book makes a beautiful gift, whether for yourself or someone else's collection.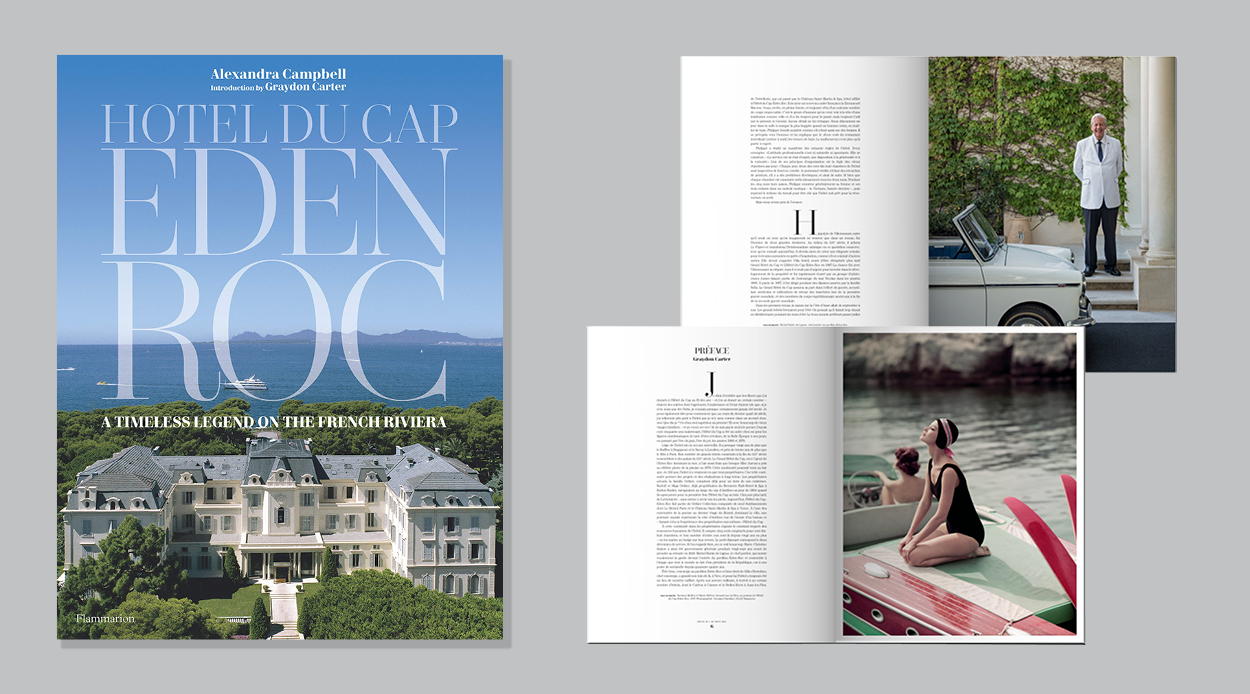 Hotel du Cap-Eden-Roc: A Timeless Legend on the French Riviera by Alexandra Campbell
With 150 years of storied history to its name, Hotel du Cap-Eden- Roc is ripe for celebration, and the inherent beauty of its grounds and surroundings provide plenty of fodder for Campbell's stunning photo book. See the hotel through the eyes of some of its most legendary guests, including Karl Lagerfeld (who held his Chanel 2011/2012 Cruise show at the Roc), Slim Aarons, John Lennon and Yoko Ono, and more.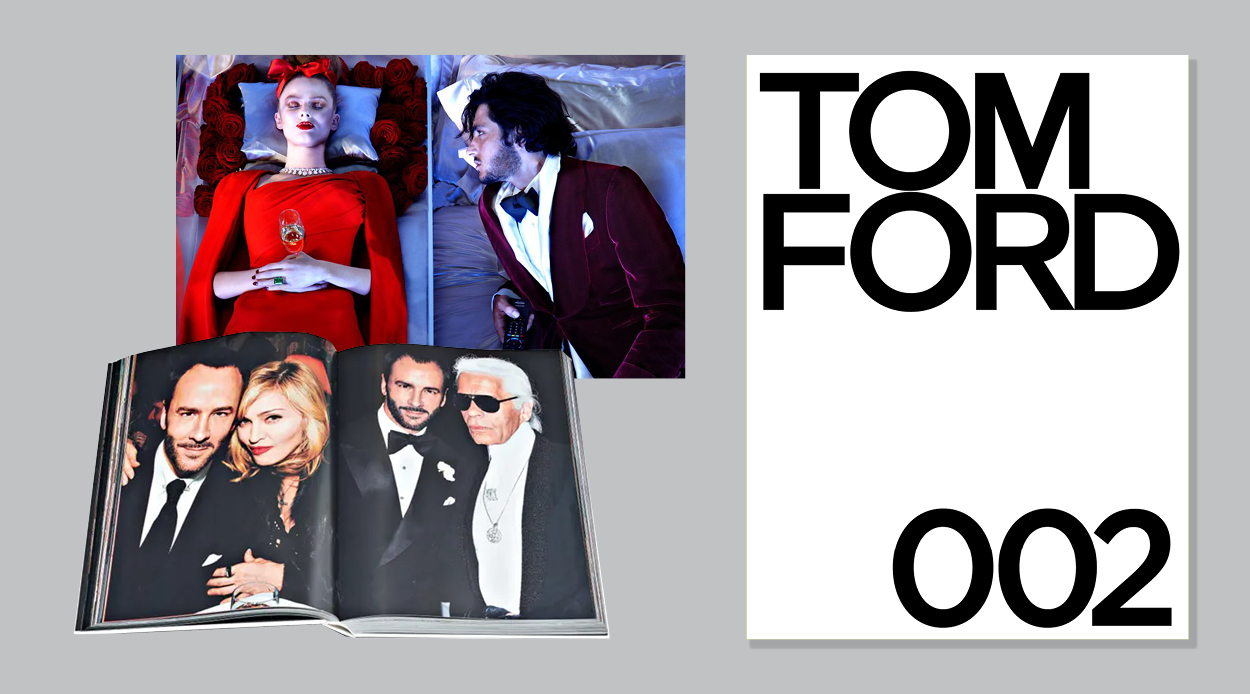 Tom Ford 002 by Tom Ford
His first book detailing his time at the helm of Gucci is a staple of style-savvy homes the world over. Now, Tom Ford is picking up where he left off, covering the launch of his own billion-dollar luxury brand. Featuring incredible imagery of Ford's designs, fashion editorials and his signature boundary-pushing advertising campaigns, Tom Ford 002 delves even deeper into the designer's world.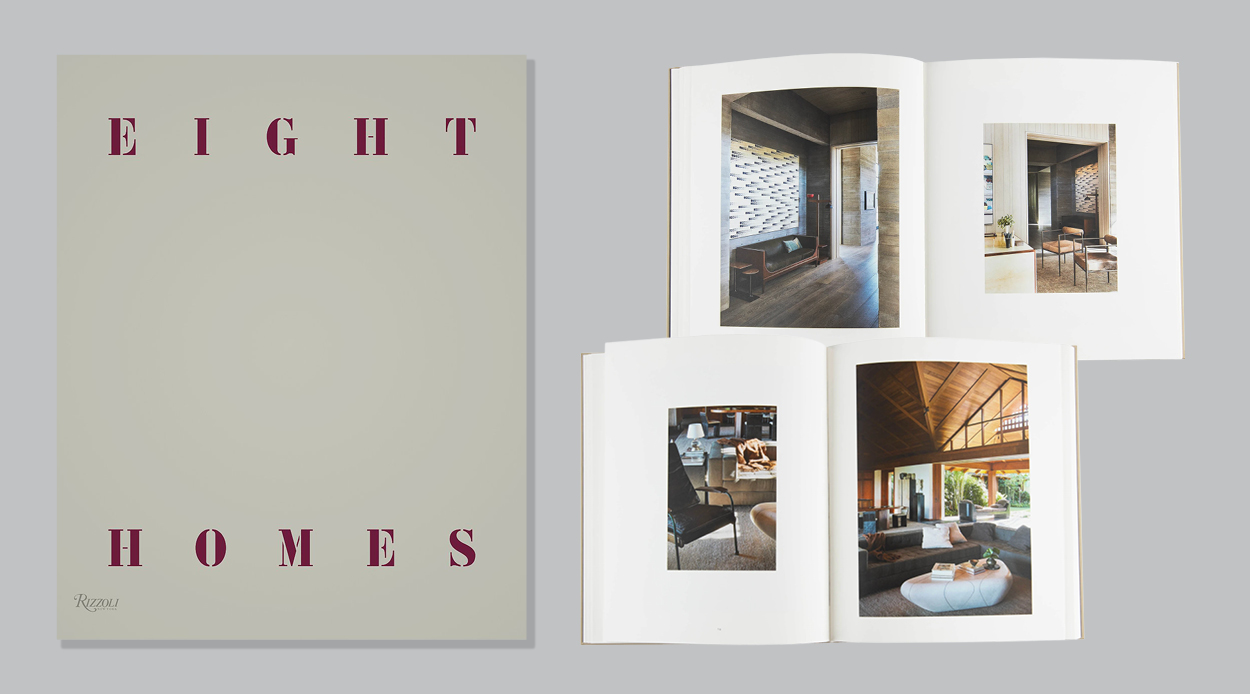 Eight Homes: Clements Design by Kathleen and Tommy Clements
The first book from lauded Los Angeles-based interior design firm Clements Design invites readers to step inside some of the residences that are sublime examples of its signature aesthetic — ultra-sophisticated and incredibly elegant with a pared-back Californian ease that is utterly bewitching with every turn of the page.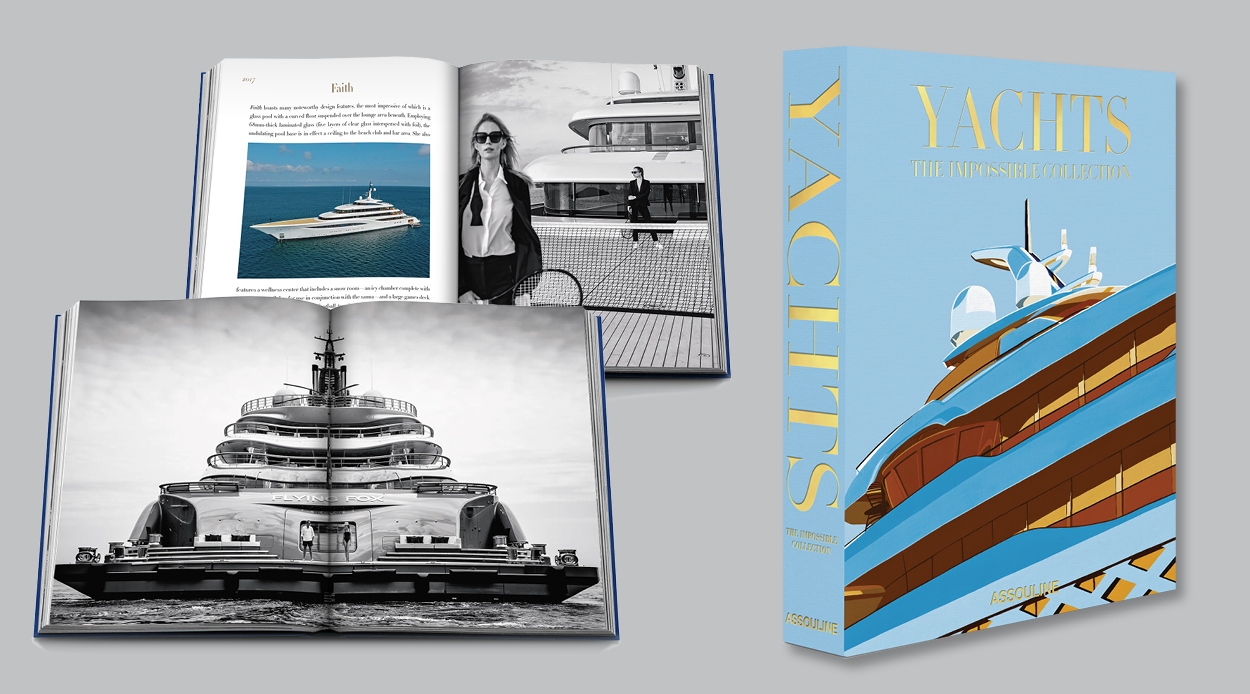 Yachts: The Impossible Collection by Miriam Cain
You'll swear you can feel the salt on your skin and the wind in your hair while turning this tome's pages. A celebration and exploration of the world's most luxurious, technologically advanced and, increasingly, sustainable yachts, this seafaring instalment of Assouline's Impossible Collection spans the last 170 years to let readers have a peek inside awe-inspiring vessel that have transformed the world of yachting. Despite there being over 3000 large yachts in the global fleet (plus many famed vessels that are no longer with us), Cain has managed to home in on a well-curated selection of groundbreaking boats, from the 1851 ship for which the America's Cup was named, to modern high-tech mega yachts and many more. Hand- bound using traditional techniques, with colour plates hand-tipped on art-quality paper, this is a luxurious volume worthy of its decadent subject matter.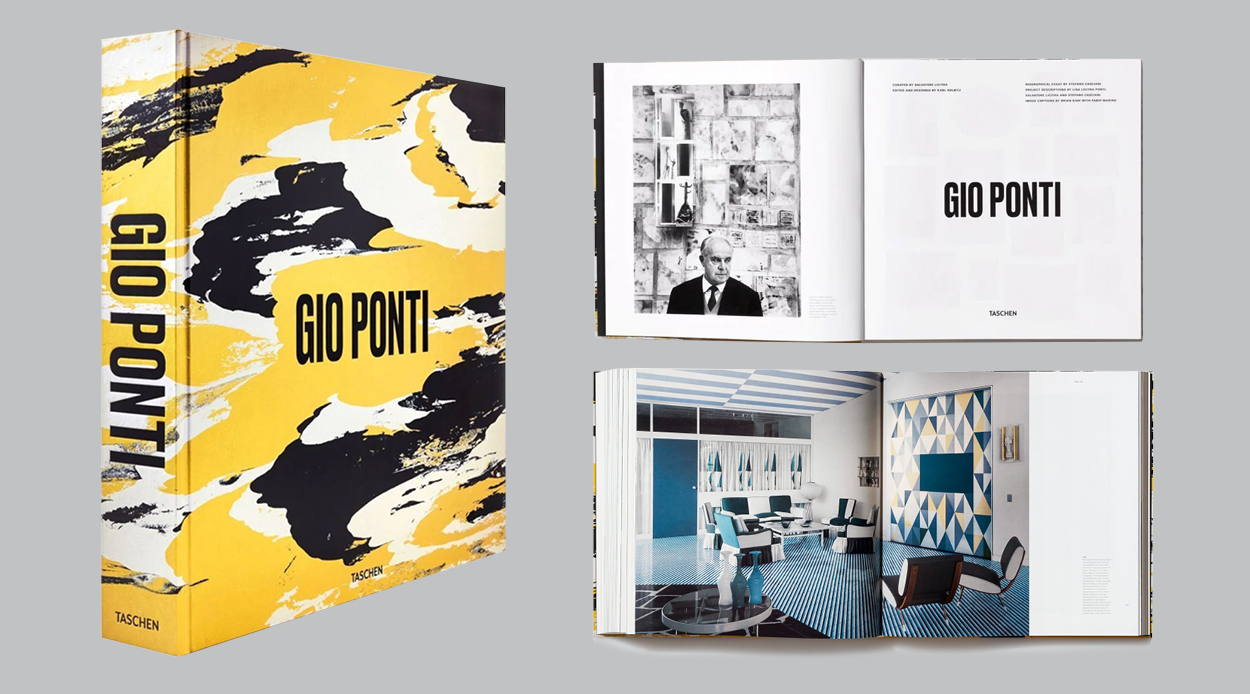 Gio Ponti. Art Edition
Prolific 20th-century Italian architect Giovanni 'Gio' Ponti released a staggering body of work over his six-decade career. His viewpoint was holistic, extending beyond designing buildings (of which he created over 100) to interiors, exhibitions, furniture, art, editorial publishing, textiles and more. His hugely influential oeuvre has been beautifully captured in this luxurious art book, assembled with the help of the Gio Ponti Archives. What's more, the numbered Art Edition (one of 1000) comes with an actual coffee table. The Planchart coffee table is an exclusive, square format reproduction of the famous Arlecchino design, produced for Taschen by Molteni&C. A collector's item indeed.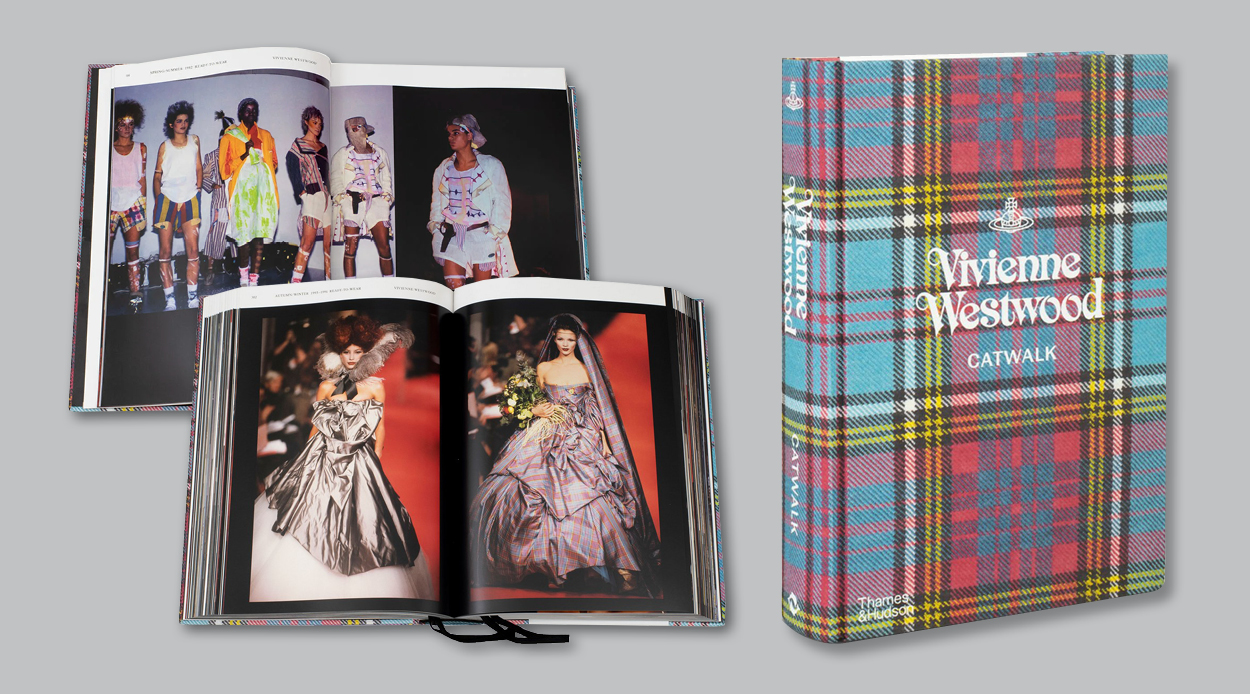 Vivienne Westwood Catwalk: The Complete Collections by Alexander Fury & Vivienne Westwood
One of fashion's true iconoclasts, Vivienne Westwood has challenged the norm since her eponymous brand's very first outing with 'Pirate' in 1981. This eye-catching book, the seventh in the lauded Catwalk series, chronicles every one of Westwood's collections from her start to today.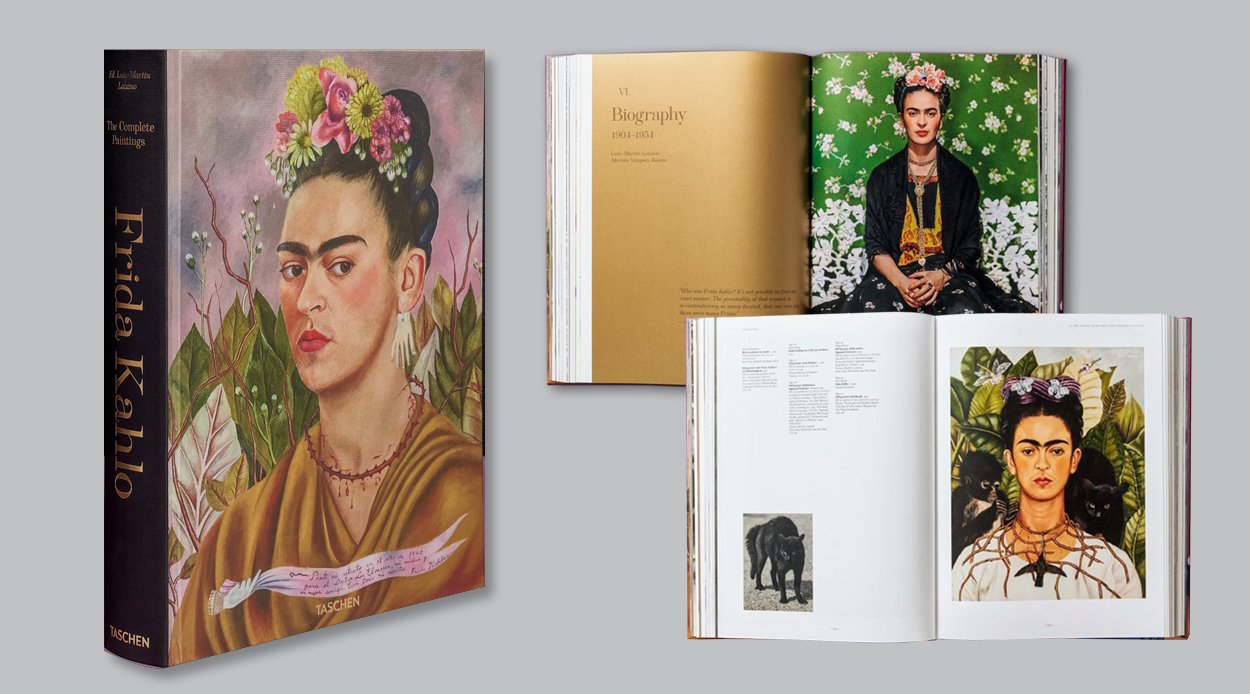 Frida Kahlo. The Complete Paintings by Luis-Martin Lozano
Artist Frida Kahlo may not have been history's most prolific painter, but this has not stopped her name and face from being everlastingly venerated. This stunning new Taschen-published art book documents every single one of Kahlo's known works — of which there are 152 — including lesser- known paintings that haven't been exhibited in over 80 years.