As Gallery Manager of Sanderson Contemporary with 17 years of experience in the industry, Anita Tótha is no stranger to seeking out and being surrounded by beauty. It's no surprise her artful approach permeates throughout the rest of her tastes, and here she takes a moment to delve into some recent favourites.
My personal style can be defined by: Euro-chic most days. Quality, sustainable wardrobe staples are essential.
The last thing I bought and loved was: The Kati Coat from Harris Tapper, pearl earrings from Zoe and Morgan and some macadamia nuts.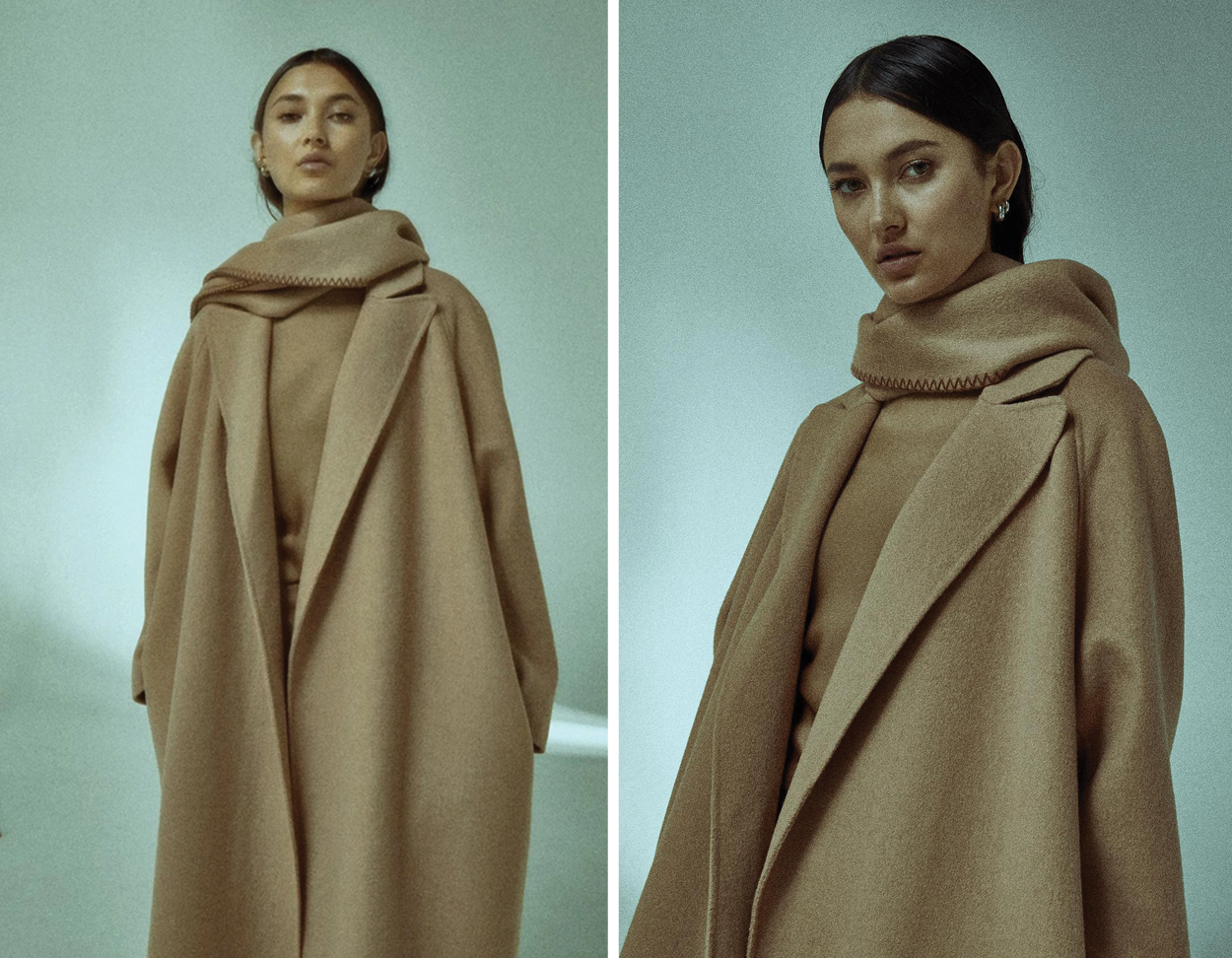 An unforgettable place I visited was: Impossible to name just one location — Fiordland Ata Whenua, Poor Knights Islands, Budapest, Tunisia.
The next place I'd like to go to: Home to New York — I haven't seen my family in two-and-a-half years!
An object I would never part with is: My vast photobook and artbook collection. Oh, and my Le Creuset — you can put my ashes in it!
My favourite three pieces in our gallery right now are: Am I allowed to choose favourites? We currently have stunning ethereal ceramics by Julie Cromwell and Wi Taepa, new paintings by Scott Gardiner and recent photographs by Mickey Smith.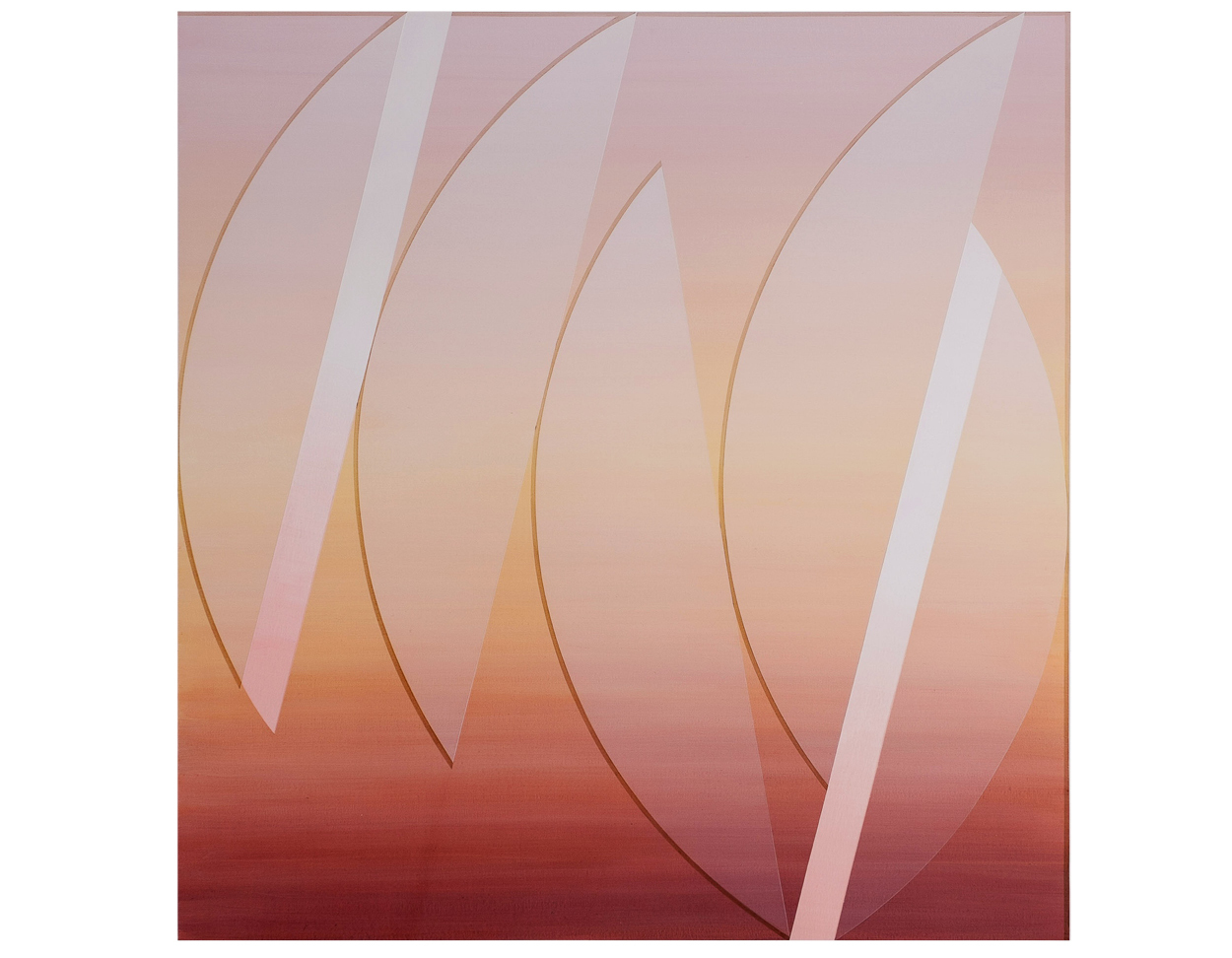 On my wish list is: Anything from Jacquemus. And several photobooks — Masahisa Fukase, Hoda Afshar, Luke Shadbolt to name a few.
When I was younger, I wanted to be: A photographer.
I am inspired by: Anyone living through these unprecedented times.
My favourite app is: Instagram, but it's definitely a love/hate relationship.
My guilty pleasure is: Gluten.
My secret talent is: Eating. Oh, and singing. Not at the same time.
My favourite cultural/style icon is: Claudia Cardinale, Monica Vitti and my mom and her five sisters in the 80s.
The best book I've read in the last year is: East of Eden by John Steinbeck, Why Look at Animals? by John Berger and Half of a Yellow Sun by Chimamanda Ngozi Adichie.
An emerging artist I'm excited about is: We have a few emerging artists showing in the near future at Sanderson — Molly Timmins, Zara Dolan and a few other surprises — an exciting gallery programme planned for the next six months, stay tuned.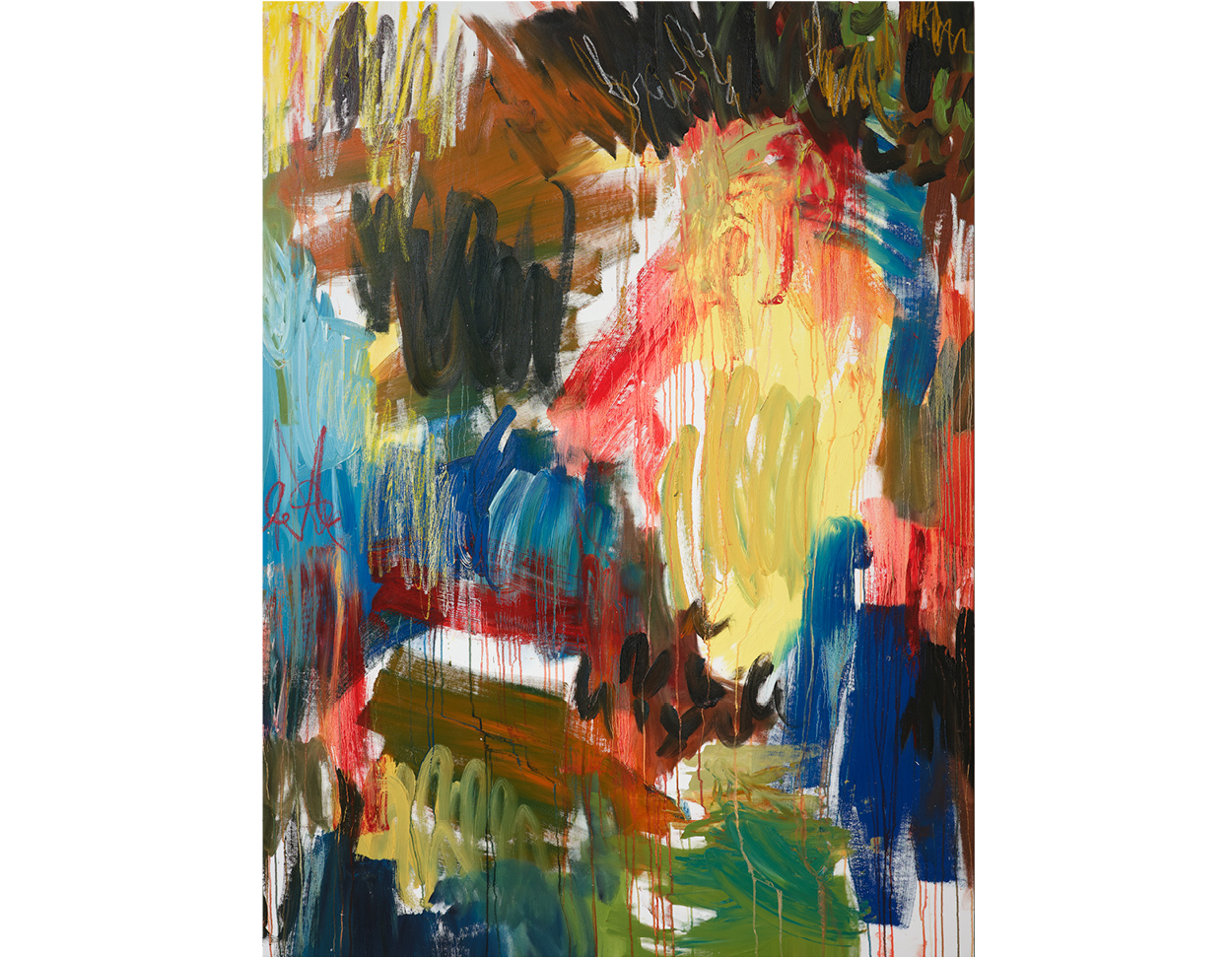 I can't miss an episode of: I have never owned a television in my adult life and I rarely watch online streaming channels — but occasionally I indulge in old episodes of The Golden Girls on YouTube and the perennial favourite, David Attenborough.
In my fridge you'll always find: Chilli oil from Hugo's Bistro, a recent find. Highly recommended on eggs.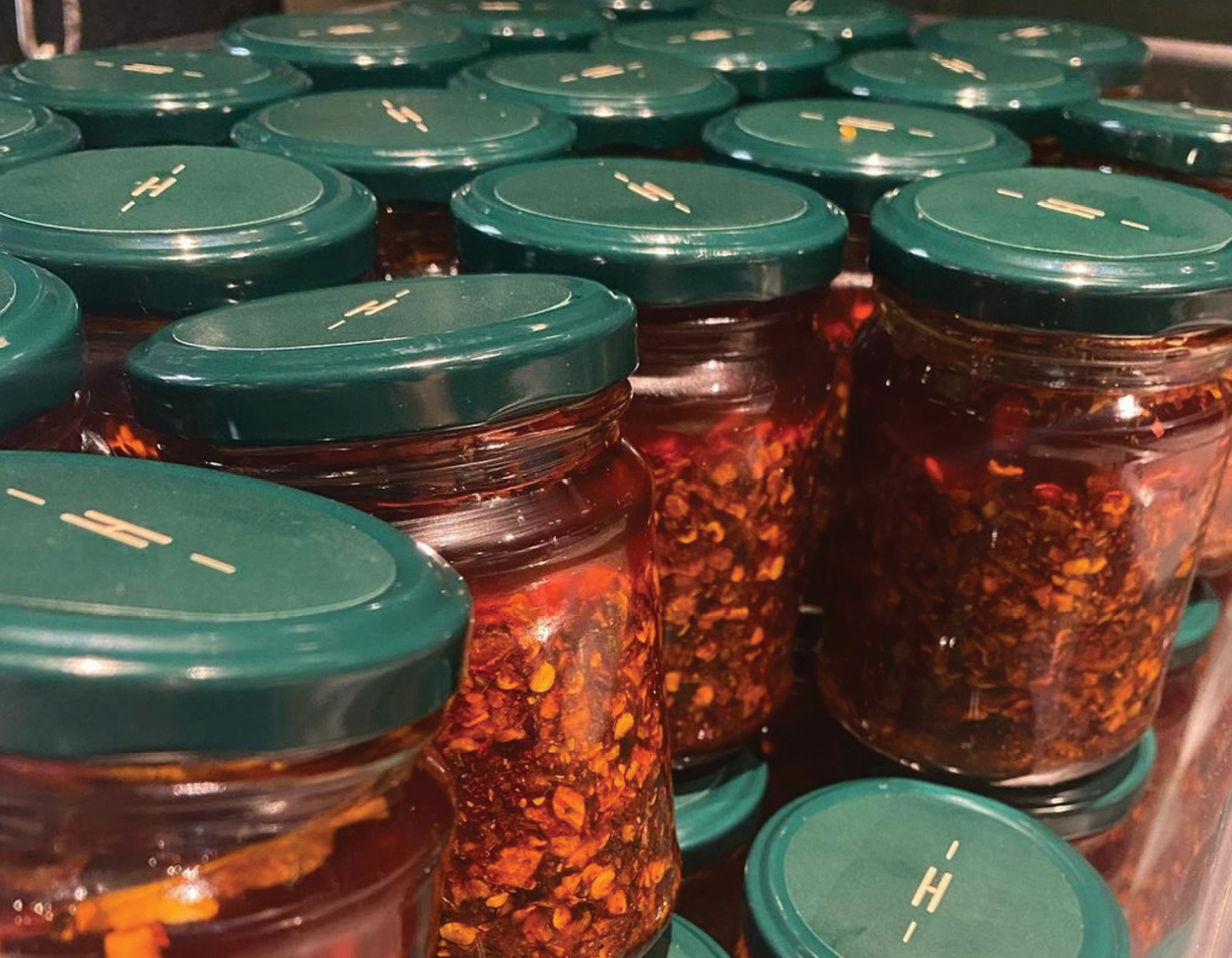 I recently discovered: The paintings of Amrita Sher-Gil, a Hungarian-Indian artist.
My favourite website is: Sanderson.co.nz, of course.
If price were not an issue, the one artist whose work I would collect is: Helen Frankenthaler, Ruth Asawa, Jean Arp, Penelope Umbrico, André Kertész, and Kehinde Wiley.
The last meal out I had that truly impressed me was: It's hard to choose! But these are the restaurants I go to for an excellent meal and friendly staff: Hugo's Bistro, Apero, Omni, Cazador, The Candyshop, Des Traditions (Mt Roskill), Try It Out (Ōtāhuhu), Cielito Lindo (Henderson). Oh, and I can't live without my mother-in-law's dolma (stuffed grape leaves).
The podcasts I listen to are: BBC's Desert Island Discs and The Food Chain.
The latest music I'm loving is: Donda — Kanye West. And jazz, all the time.
I have always been fascinated by: Henri Matisse's Cut-Outs and Flower Festival: Feast of Santa Anita by Diego Rivera — artworks that I return to time and time again.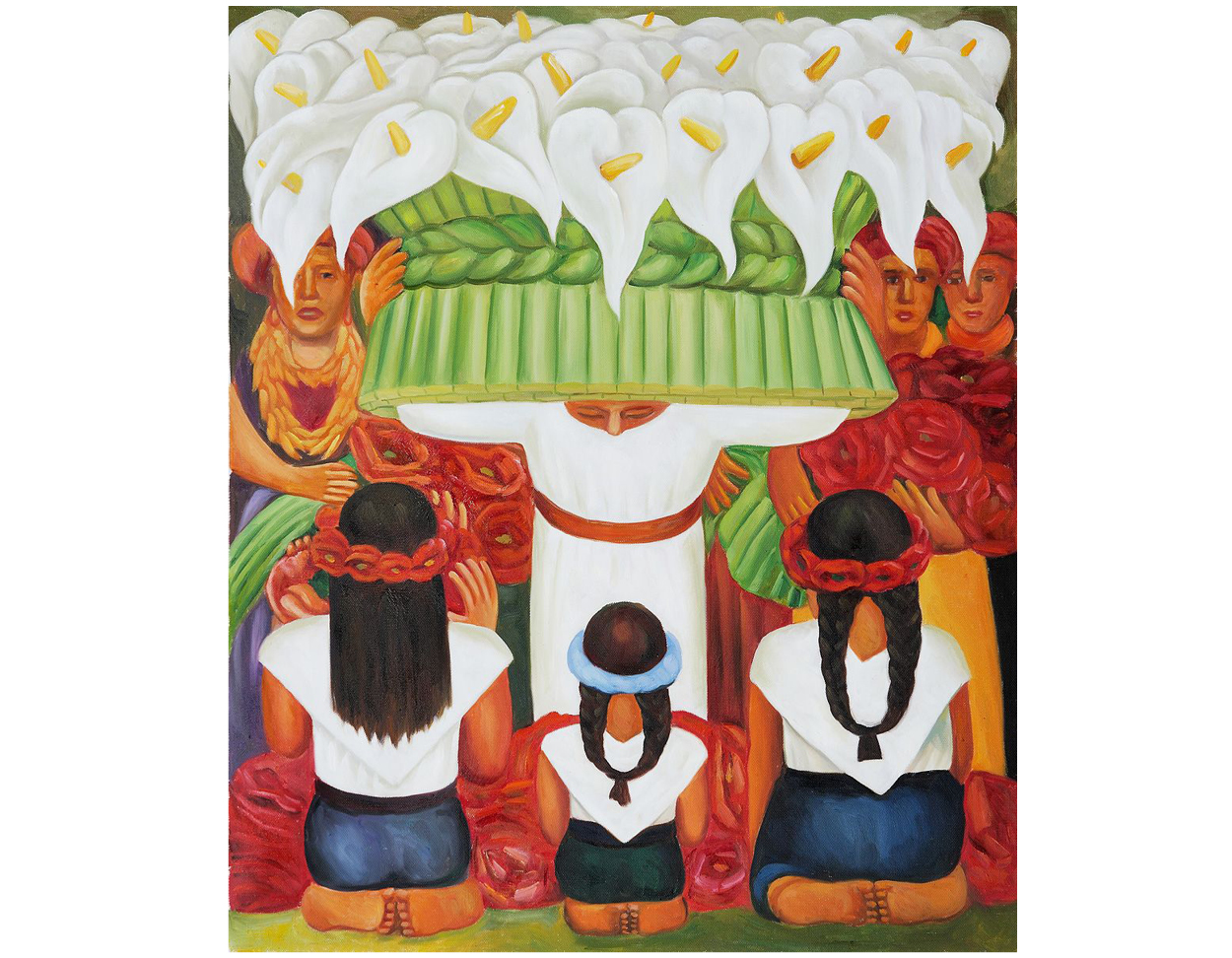 The best gift I ever received was: Small mementoes of artworks from some of our gallery artists. And my mom sends me little pressed flowers sometimes from New York.
One of the best pieces of advice I've ever received is: "You don't know until you know" — courtesy of my friend Henry.