There is something distinctly intimate about putting on a fragrance. Beyond its olfactory purpose alone, the ritual of donning a scent can bring about moments of transformation and escapism, and can speak to the character of the wearer while revealing the various notes of their personality.
No one understands this as well as Tom Ford. The iconic fashion and beauty brand has built a reputation on creating scents that serve to capture, enhance and transform the nature of their wearers in ways that are subtle but undeniable. And its latest fragrance is no different.
Tubéreuse Nue is Tom Ford's new Private Blend perfume that takes its wearer to another place — even if that place is a side of themselves they might never have explored before. Playing on tuberose's reputation as the 'mistress of the night' (after all, it is a flower that only reveals its true potency once the sun has gone down) this intriguing scent is an invitation to embrace nocturnal sensuality.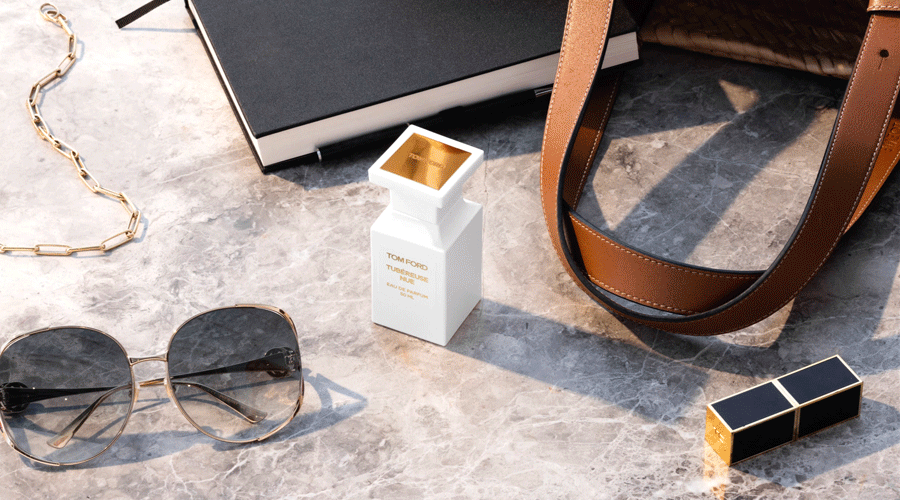 From its initially-innocent notes of floral tuberose and jasmine, Tubéreuse Nue takes a seductive turn with touches of potent Timut pepper and erotic suede accord — providing a peak that hints at bare skin and after-dark pursuits. This is rounded off with a soft, musky blanket of patchouli and agar wood that lends a lasting glow.
In this perfume, Tom Ford has discovered an unexpected depth to the classic tuberose we know and love, reinventing it in way that evokes the scent's classic innocence during the day but morphs into something heady, complex and cathartic at night. It is ultimately an escapist scent. Allowing those who wear it to leave the mundanity of daily life behind and investigate who they can become when lost in a fragrance that comes to life in the shadows.
Find Tom Ford's new Tubéreuse Nue fragrance here.