Established in 1978, Scotties is an icon in the landscape of New Zealand fashion. Started by Sonja Batt and her business partner Marilyn Sainty over 40 years ago, the multi-brand store is revolutionary for the way it has offered fashion-forward New Zealanders access to high-end international brands like never before.  
How many fashion weeks have you attended, and what are the most significant changes you've noticed over the years? I've been to about 70 over the years and the shows used to be much grander and much more extravagant and over the top. They used to have orchestras, for example. Once I went to an Alexander McQueen show (Spring'07) where they had a quartet playing and when the model came out, the dress was made from real flowers, and as the girl walked, all the flowers began falling. It was spectacular. Things have changed quite drastically in the size and scope of the shows. Last time I was in Paris (which is my favourite Fashion Week, by the way) I only went to one show.
What do you think will happen to fashion weeks as we know them now? I don't think they will disappear completely, but I think they will be smaller (they were in March already) and much more controlled. I think there will be a bigger focus on sustainability and the idea of waste, and brands will probably put out fewer collections. It's the million dollar question though, no one really knows.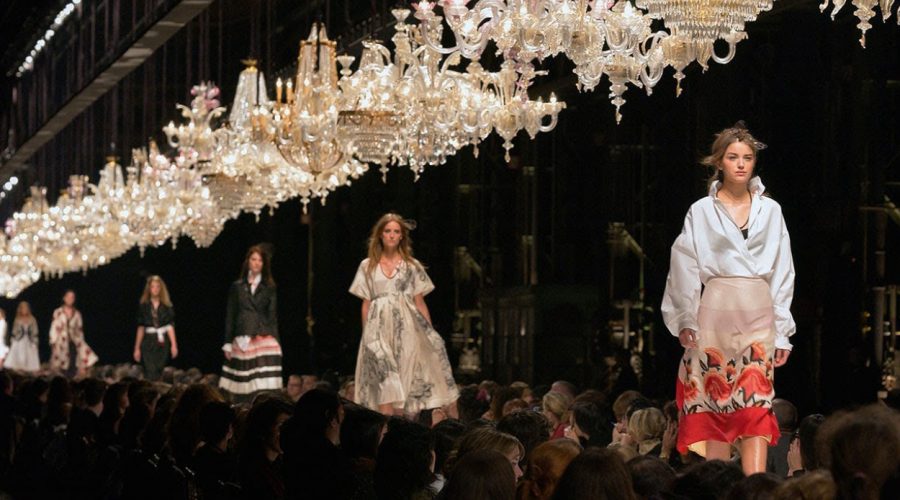 What is the best show you've ever been to? Definitely the Dries Van Noten show for Spring 2005. It was a party to celebrate the designer's 50th collection, and it began with a sit down dinner for 500 people (with 250 waiters) in an old railway station on the outskirts of Paris. Towards the end of the dinner every chandelier in the room rose towards the ceiling and the models walked down the centre of the table. Gradually, the outfits formed a colour spectrum, running from blacks and dark browns through to cool blues and greens, to warm oranges and reds. This fashion show was a perfect example of a dramatic climax.
What are the biggest changes you've noticed in the fashion industry since you started Scotties? When we started there was no such thing as 'fast fashion.' In those days people were probably more conscious about buying clothing that would last. Disposable fashion wasn't around so much. Now, we are in an era of disposable fashion. It's part of the reason why I wanted to start Scotties Recycle, because I hate to see waste. I would prefer to have someone else enjoy fashion than throw a piece out.
By buying higher-quality garments, our customers can recycle them, still get reasonable money, and someone else gets to enjoy them. We sometimes recycle the same things three or four times. So to answer your question, one of the biggest changes has been quantity over quality but it's part of the reason why, at Scotties, we wanted to focus more on quality. To bring that back into wardrobes.
Who do you look up to? Rei Kawakubo, the designer of Comme des Garçons. She is a true artist.
What are your wardrobe staples? A great pleated skirt, pearl necklace, a timeless leather bag and of course, a scrunchie.
Who is your favourite designer? Right now, Mary-Kate and Ashley Olsen are my favourite designers. Their brand, The Row, is a favourite at Scotties and I find that all their pieces are of such high quality, and designed in such a classic way.
Who is a designer, dead or alive, you would love to meet? Coco Chanel. I've always been fascinated by her.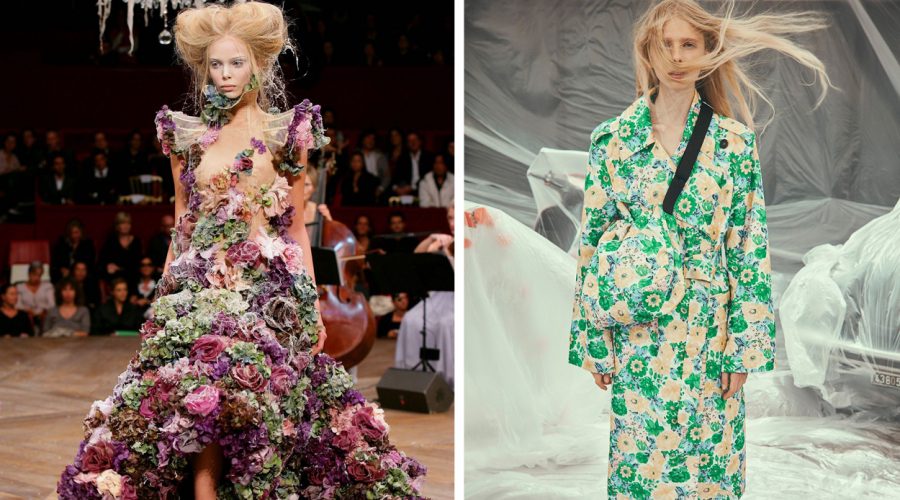 Who is a designer to watch right now? The daughter of Consuelo Castiglioni who started Marni, Carolina Castiglioni and her label Plan C. It's easy to wear but there is an interesting quirkiness about her designs and I just think it's a label that can be worn by anyone. She also uses interesting, good-quality fabrics.
What is a label you would love to stock in Scotties? I'm in love with Christian Dior at the moment! Maria Grazia Chiuri designs such beautiful and unique skirts.
Which brands hold their value best for resale? A few years ago we had a lot of Hermès come in all from one client who had collected hundreds and hundreds of pieces. We had everything from baby Kellys to big Kellys to Birkins, blankets, jewellery and hundreds of scarves. Hermès and Chanel will always hold their value because styles like the Kelly and the Birkin will never go out of fashion. Fashion will always have a seasonal IT bag. But a classic Hermès is never the IT bag, it's THE bag. We sold a Birkin just last year, which sold for not a lot less than what you could buy it for new (if you could get it new). The tradition and history around Hermès will mean it will always be in demand.
How are you and your business having to adapt to these changing times? We are starting to focus more on our online store and digital platforms. We have had the online store for a long time but we have never really made the most of it. We didn't focus on that as much as we should have in the past. Since the lockdown we decided to make more of an effort to turn the online store into a destination, and to highlight our Recycle more. I would like to promote that in particular and make it more accessible to fashion consumers in New Zealand and overseas. We get so many amazing things come through our recycle but half the time the best pieces are gone before we can get them online.