Since taking over sought-after store Muse Boutique in 2014, Olivia Vincent Healy has catered to Auckland's most fashionable with her expertly curated selection of international designers like Diane Von Furstenberg, Tibi, Christopher Esber, and more. Launching her in-house cashmere label Muse Cashmere in 2016 proved another success, and in the ever-fickle retail landscape, Vincent Healy has remained a cut above by making sure she knows her customer through-and-through. As she awaits the arrival of her newest family member, she takes a moment to share her inspirations.
My personal style can be defined by: It's always changing with the season and with my mood. In winter, I definitely take a more tailored and classic approach. I love a trench coat, lots of cashmere.
My top picks for the season ahead are: Celine eyewear, always so good. We have a great selection in our Ponsonby boutique. These Derek Lam pants, the Muse team are living in them. Mineraleir's Low Hanging Fruit earrings. Muse Cashmere's Harrison Hoodie. These jeans from L'Agence, they're the perfect straight leg pair. They're so comfortable, it feels like you're wearing trackpants.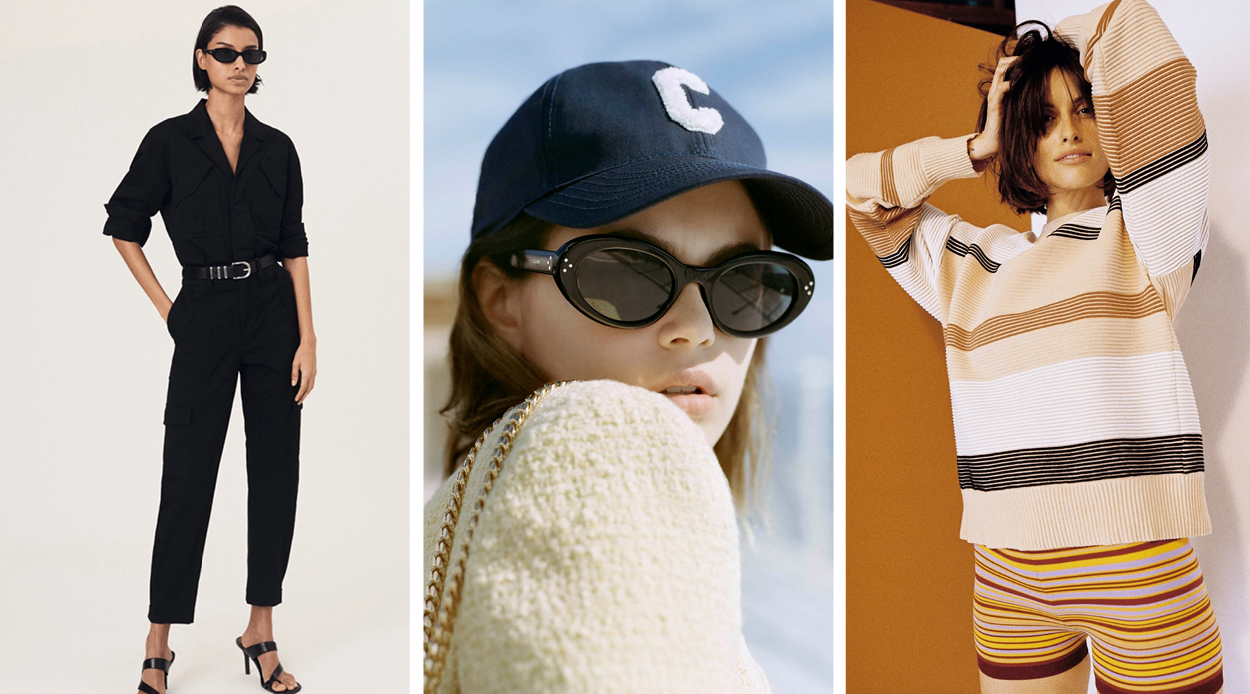 A classic piece I never tire of is: My Celine Baby Audrey glasses. They suit every look! Activewear, weddings, long lunches… they look amazing with everything. I have a few pairs just in case Celine ever decides to discontinue them!
The new piece I'm currently most inspired by is: Our Nagnata collection (pictured above). As well as looking and feeling incredible on, the composition is so natural and breathable. Each piece is composed of merino and cotton, with the tiniest bit of spandex. Unlike other activewear brands, the spandex used by Nagnata is wrapped in the natural fibres, so when you sweat your body doesn't absorb the plastic. Thoughtful, flattering and so fun to wear.
My style icon is: Stella, she works in the Muse Ponsonby boutique, my customers will all agree! That woman has serious style. The way she puts an outfit together is exceptional. I'm always inspired by her.
This summer, I predict that everyone is going to be wearing: Bold prints, matching pant and shirt combos, floaty cotton dresses, and another summer of the chunky slide. I'm so excited for our resort collections, we are welcoming so many incredible new brands to the mix. Bring on summer.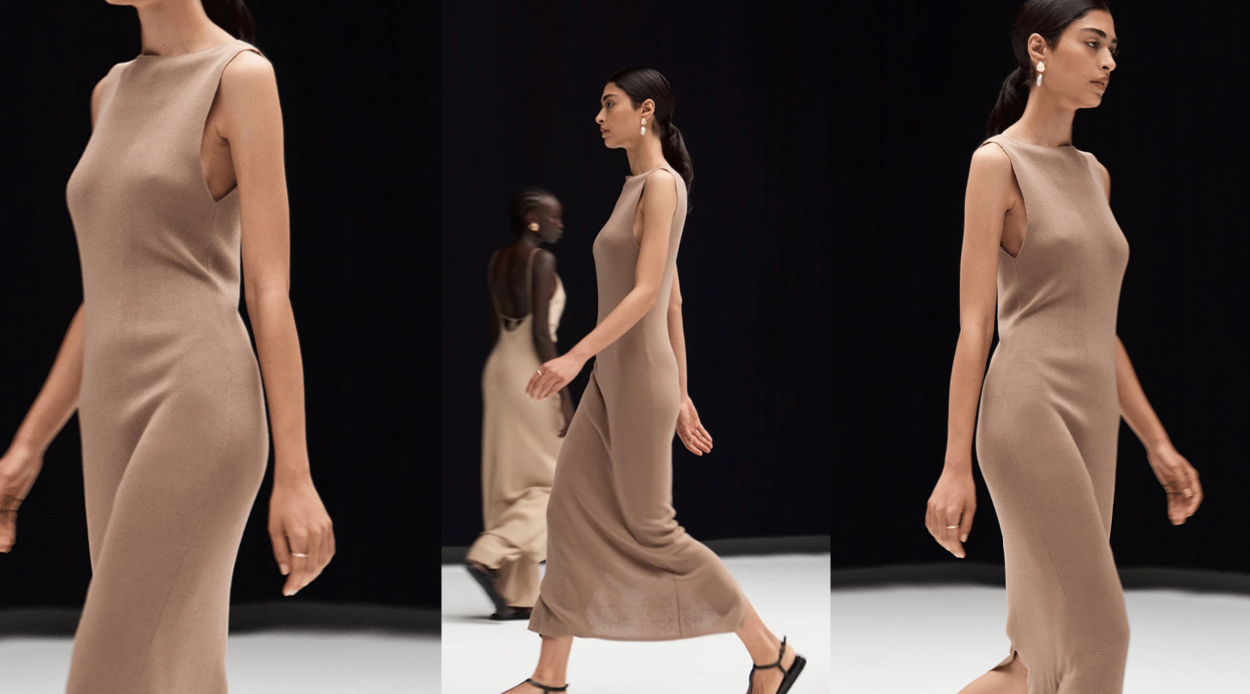 My best pregnancy purchase was: Nagnata leggings, this Saint Agni knit dress, and my Chanel Dad Sandals — great for swollen feet!
My tips for dressing true to your style while pregnant are: Keep it comfortable and show off that bump!
Motherhood has: Totally changed my style. For starters, thanks to my toddler and her sticky little hands, white jeans are illegal now! After giving birth to my first, activewear leggings and oversized shirts were my daily uniform. For Muse, I wanted to find an activewear brand that really resonated with me, the team, and our customers. I looked for so long — then we found Nagnata, just in time for baby number two! I have lived in it during this second pregnancy and will continue to post-baby. Although, in saying that, I do love my glamorous days in the office or on the shop floor… it's nice to dress up!
An object I would never part with is: My wedding ring. It's so special to me.
My favourite room in my house is: My wardrobe! It's like my own Muse archive. I still wear all of it, I love when I see a client wearing something they bought from Muse 10 years ago. We buy classic pieces that have longevity and if you look after them, will last a lifetime.
The next place I'd like to go to: They're not new places for me, but I'd have to say Paris and New York. I'm pining for fashion week and missing seeing our beautiful collections in the flesh. As soon as I can go back, I'm there.
My favourite app is: Instagram. I love seeing what my team is wearing on our account, @museboutique. Rebe, our social media manager, does such a good job.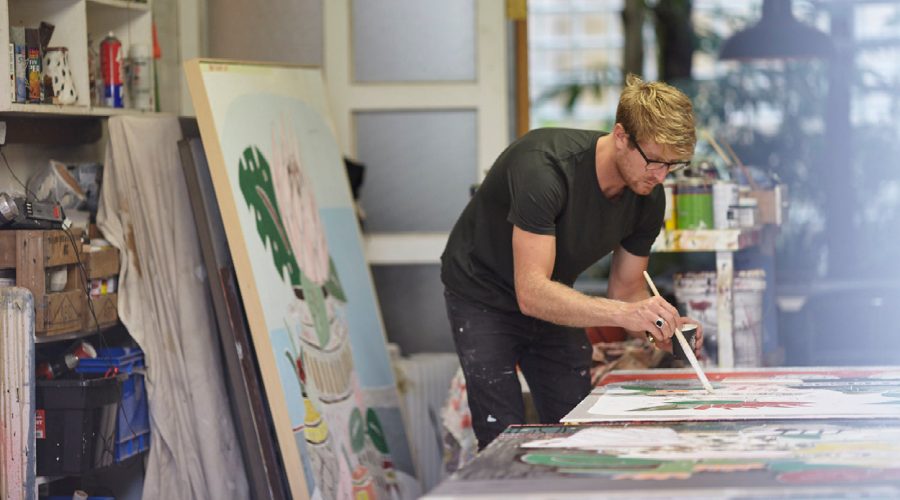 The one artist whose work I would collect is (if the price is not an issue): I love supporting New Zealand artists. Rob Tucker is next on my list, I actually went to school with him and have watched his art beautifully evolve, I'm kicking myself for not buying one of his pieces ten years ago.
The people I rely on for my wellbeing are: My sisters and I are all so close. My older sister, Amy, has a daughter three weeks younger than mine, so we are constantly talking to each other about parenting. My younger sister, Milly, works with me at Muse. Milly has been amazing at helping me transition from being full time on the shop floor to being a working mum. I really trust her.
My favourite website is: Ahhh — can I say my own? I'm just so proud of it! I love seeing our new arrivals added daily, looking through all the brands we stock, curating edits, connecting with our customers…
When I was younger, I wanted to be: A newsreader.
I can't miss an episode of: The White Lotus, goodness it's funny!
On my wish list is: This coffee machine. We are currently locked down with my parents, as we ripped our entire kitchen out a few days before Level 4 was announced. My parents have this machine, and we're loving the ritual of making a proper coffee every morning.
The last thing I bought and loved was: An integrated fridge! The kitchen looks so crisp with the fridge neatly hidden behind a cupboard. I've been working with Kristen from Spatial Studio — she's incredible.
In my fridge you'll always find: Meredith Valley goat cheese, and dates.
The last meal out I had that truly impressed me was: The vongole pasta at Pici. I dream of it. Often. Bring on level 3 takeaways!
The beauty/grooming product I can't live without is: My Dyson hairdryer, it dries my hair so quickly! Emma Lewisham's Skin Reset Serum is amazing too.
A great piece of advice I've received is: Positive energy attracts more positive energy.
If I wasn't doing what I am, I would be: Honestly, I can't imagine myself doing anything other than Muse. Maybe a full-time mother, living just outside of Auckland, I'd spend my days in the garden, growing lots of goodness.