As the Research Director at the Malaghan Institute of Medical Research and the Programme Director of the Vaccine Alliance Aotearoa New Zealand, Professor Graham Le Gros has an expert understanding of Covid-19, the vaccine roll out and its long-term implications for us. Here he gives clarity around questions of Covid and hints at some hope for the future.
"My work in the last year has been about getting a platform for a New Zealand version of Covid-19 vaccine. We have a couple of candidates already and we're learning from the vaccines overseas. Crucially, we want to create a long-life vaccine here, one that gives 10-20 years' worth of immunity. That's the ideal goal. It's important to build our infectious disease vaccine capacity to give New Zealand the sense that it can control its own destiny.
The vaccine is not a one pill wonder. I have to emphasise that. Our Covid-free status actually impacts the scope of research we are able to do around this virus (more than anywhere else in the world) but there's an incredible amount that still needs to be done. And we don't know how long immunity will last for the vaccines being rolled out now. There is not an agreed test which measures immunity against all the known virus strains — yet.
One of the wonderful things that has emerged from this pandemic is RNA technology. It's a wonderful, new, disruptive vaccine science that makes it very easy to produce large amounts in small volumes and it's all-new IP — which means we can make things here and not get in trouble legally. So it's an exciting new future for science, medicine and health delivery. Not just for vaccines but a range of therapies.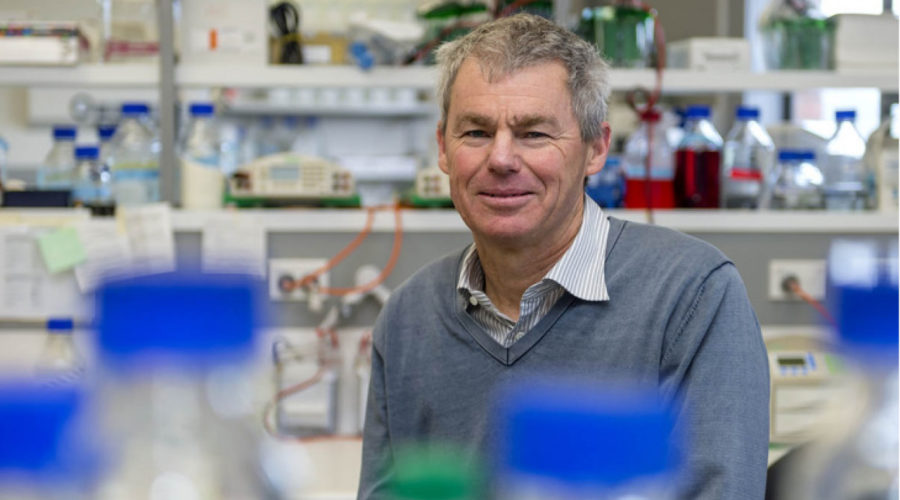 I feel very positive about the Pfizer vaccine here. It was the right one to purchase. The data shows that, in 95 percent of cases, the Pfizer vaccine will protect from serious Covid infections and death. And what makes it the best is that it only contains the messenger for the viral proteins we need to make an immune response against. The other vaccines contain components of other viruses to which we are already immune, so they are more complicated.
I'm not afraid of people being wary of a vaccine and I'm always happy to answer questions. I think that's critical. We need to work through all of this carefully and slowly, we don't have to rush and we don't have to panic, Covid-19 might be here forever but we will be okay. We will eventually get immune and vaccinated and we will be protected.
The secret to better health in the future will revolve around harnessing the immune system, which is what this new vaccine technology allows. Once Covid has passed, we can get back to our core business and look at creating really good vaccines and therapies for things like cancer, which is exciting and very necessary.
We should be thoughtful and reflective about our Covid-free status. Other countries aren't doing very well and they need our help. If you looked at whether New Zealand's health system would have been able to cope with a pandemic here — no, we wouldn't have.
Right now, I feel a mixture of real worry about what's happening and real excitement for the future. Be prepared in your lifetime to have a whole lot of new, more individualised and much better medical treatments available, that cost less. Won't that be wonderful?
Vaccine facilitated travel will become a thing of the future. It's what we do for all manner of infectious diseases for tourists, military, business people, etc. So vaccines against Covid-19 will be very much part of a passport for travel.
Be hopeful. Work hard. Get on with life."