For those that feel ready to get back into an exercise routine, a surefire way to get moving — and motivated — is a real-life group class or one-on-one training. A number of boutique fitness experiences are helping us get back into the gym by offering boutique, safely distanced sessions outside the studio door.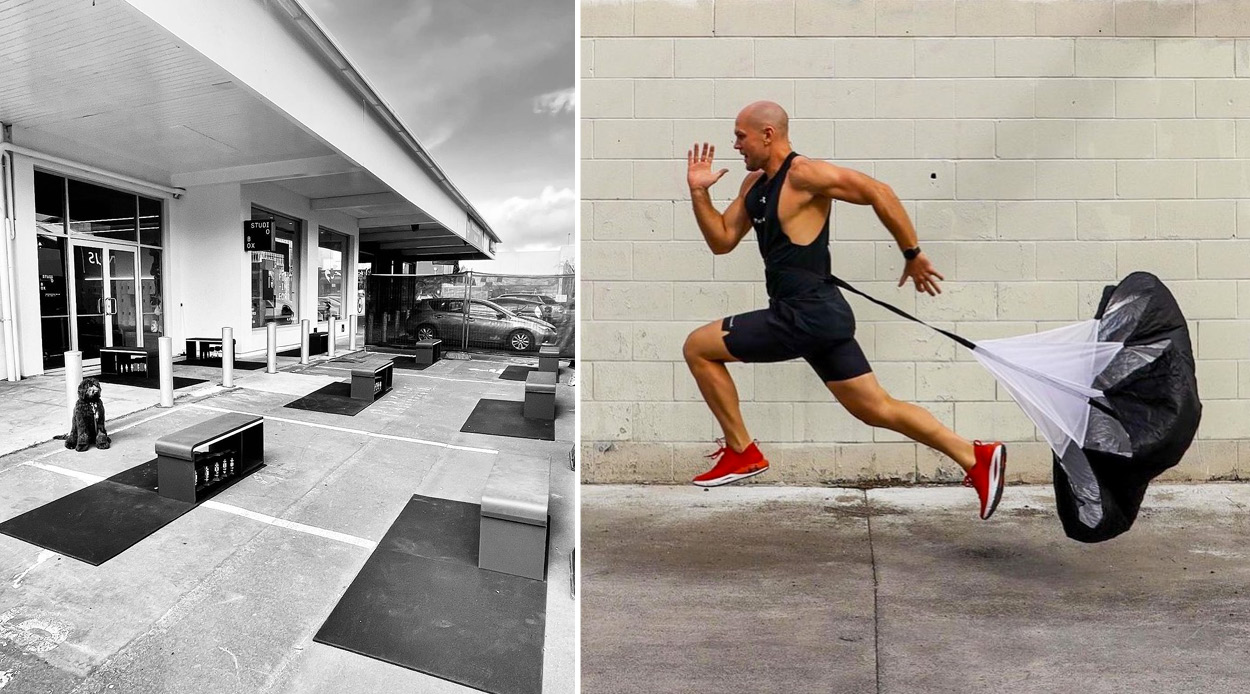 Studio Box
Kick-starting things off, Studio Box is offering its high-octane body-and-mind workouts in an outdoor group class called Studio Outdoor. Held in the car park of its Newmarket location, each class can accommodate up to nine attendees from different bubbles. For those who would like something a little more private, Outdoor PT offers one-on-one or two-on-one training sessions, with boxing pad work and functional strength training.
Core Collective
Elite reformer pilates practitioners Core Collective are getting into shape with a new initiative, The Pilates Garage. The team has set up eight socially distanced reformers in a vintage garage space in City Works Depot. The beginner, intermediate and prenatal classes are available at drop-in rates when booked through the Mindbody app. Being outside but undercover means you can tone up rain or shine.
Playground Fitness
Known for its personalised group training experiences, Playground Fitness is taking things up a notch with its Outdoor Bootcamp. Offering its favourite classes — including Sweat and Lean & Mean — in the courtyard outside its Morningside studio, the nine-person classes promise to challenge you as you connect with others again, from 2-metres apart.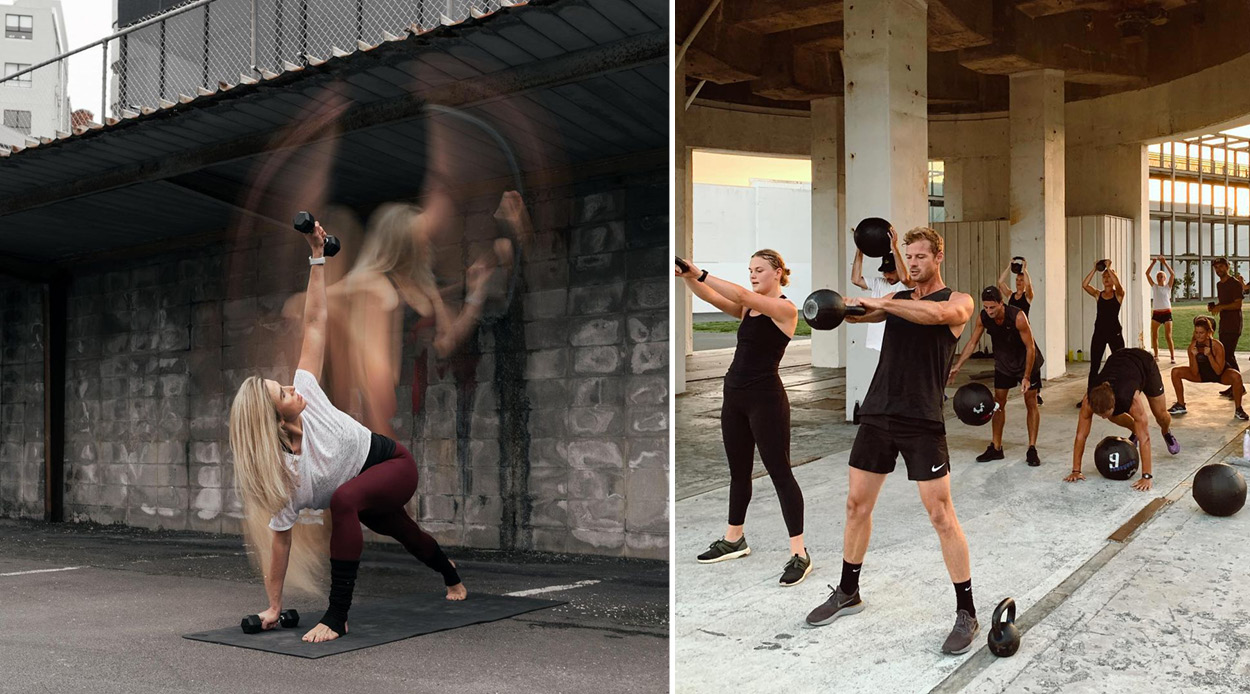 Sweat Yoga & Hot Pilates
Focussing on fluidity in motion and fluidity of mind, Sweat is taking its yoga and HIIT (high-intensity interval training) classes outside to its car parking area in Newmarket. It's recommended that you bring your own mat — but weights, bands and yoga props are available to use on-site. Again, their favourite classes are available to book on the Mindbody app, with nine spaces per class.
Basecamp Power Yoga
Creating a sense of community through movement, Grey Lynn-based Basecamp Power Yoga is taking over the communal Scrap Yard parking lot. The Lot Series has a timetable of classic classes, including power yoga, yin and Aoraki flow, so you can refine your form with real-time, non-glitchy feedback.
FAT
Over lockdown, FAT has lived up to its acronym (Fitness All Together) and welcomed over 500 new people to its virtual exercise classes aiming to strengthen the mind and body during these challenging times. Now, it's taking things to the next level with in-person, socially distanced HIIT classes for up to 10 people at a time at Silo Park.
Kcore
Kcore's High Performance Pilates provides a results-based workout to give you a leaner figure, fast. Not one to let a lockdown get in their way of feeling — and sharing — the burn, the team have now set up an outdoor Kcore studio with the necessary Reformers. Classes can be found undercover in the Victoria Park Markets.