Fragrance has the power to influence our emotions and moods, so why not reach for something uplifting? Kate Spade New York's newly-launched, eponymous fragrance is inspired by the fashion house's vibrant, clever essence, which has celebrated women and their sense of individuality since its launch in 1993.
A joyfully feminine perfume, Kate Spade New York harnesses a combination of fruity and floral notes— in particular, wild strawberry. Perfumer Marie Salamagne of renowned Swiss fragrance company Firmenich aimed to pay tribute to the lush red fruit, capturing its unique scent and tempering it with rose essence.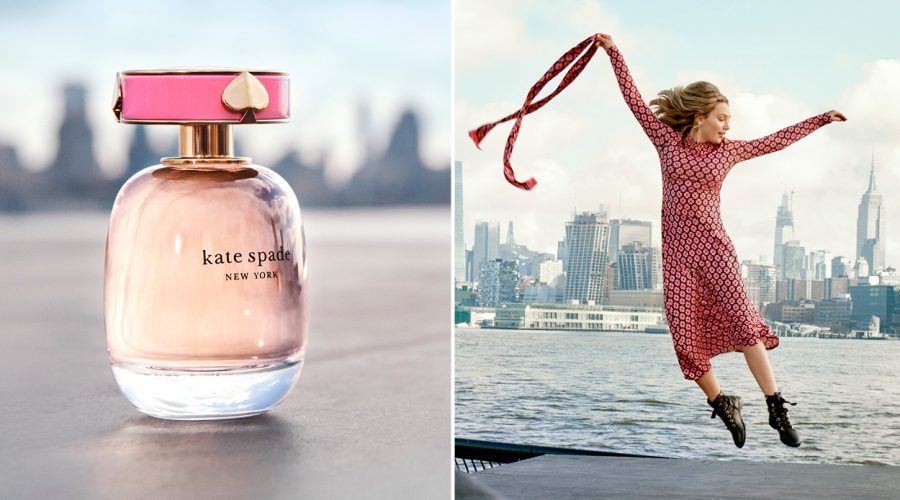 A top note of bergamot adds a sparkling, citrus element, while the floral heart combines that rose essence with freesia. Base notes of ambroxan and cashmeran add a slightly musky, woody depth, ensuring this fragrance is not simply sweet frivolity.
For Kate Spade New York's launch, dancer Maddie Ziegler lent her rhythmic talents in a free-spirited campaign capturing spontaneous celebration. Shot against the iconic New York City skyline, Ziegler and her friends embody the unbridled joy that comes with feeling authentically yourself — a sensibility we hope to channel, while smelling delicious in the process.