Scent association is a powerful thing. The ability of a certain smell to prompt a memory, the feeling of an attachment to something, someone or even a time or place, is a sensation many of us will have experienced.
For luxury home fragrance brand Ecoya, distilling the fragrances of summer into its new range has resulted in two limited edition aromas that are far from one-dimensional.
Inspired by the flourishing fauna and flora of the warmer seasons, each scent aims to capture balmy days and golden nights, whether applied via the Sorbet body lotion, or gently radiating throughout a room from one of its ever-popular scented candles or diffusers.
The Spritz fragrance imbues sparkling notes of golden grapefruit, sweet lychee and passionfruit, and is fizzy and refreshing thanks to hints of iris and powdery violet.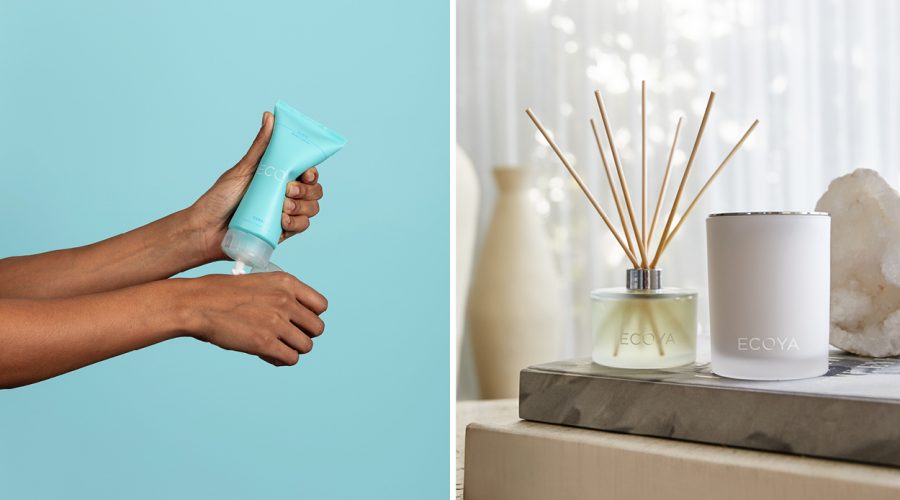 Coral infuses a warm blend of bergamot, saffron and chamomile with hints of coriander, layered with white florals, creamy coconut and vanilla for a sophisticated summer scent.
The Sorbet body lotion is a soother for parched summer skin, available in each fragrance and utilising shea and mango butters, and coconut extract to moisturise and soften. Cucumber also works to cool the skin on application.
With the brand's first-ever New Zealand store having recently opened in Commercial Bay, Ecoya's beloved range has become even more of a fixture in our homes, adding a luxurious touch to the everyday.
To celebrate Ecoya's summer launch, we have five prize packs to give away to five lucky winners worth $185 each.
Each pack contains 2 x Madison Candles, 2 x Fragranced Diffusers and 2 x Sorbet body lotions in Spritz and Coral.
This competition has now closed.