After the year we've all had, we're more than ready to embrace a relaxed and restorative festive season. This includes Christmas day and the lead-up — we're not in the mood to be stressed and breaking a sweat while trying to get egg whites whipped for a pav. This doesn't mean a lacklustre dessert centrepiece is on the cards, however, with The Pantry's incredible Christmas offering available to impart significant wow factor to any spread.
Park Hyatt Auckland's popular daytime eatery, this season The Pantry is a veritable treasure trove of incredible edible Christmas goodies, both made in-house and from traditional Italian makers.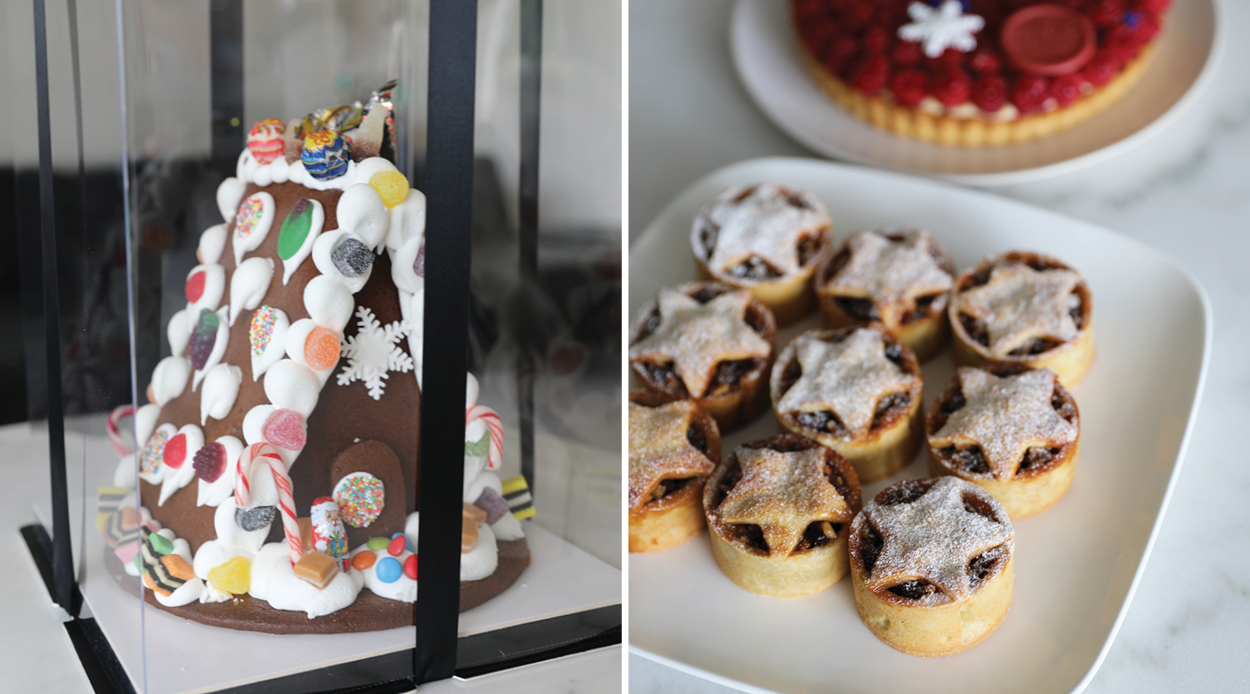 Within the housemade selection are showstopping trifles and tarts, moreish mince pies, roulades, gingerbread houses and even a gingerbread wreath. Designed and created by Park Hyatt's Executive Pastry Chef Callum Liddicoat and his team, each sweet sensation is a feast for both the eyes and the stomach, created with expert finesse and attention to detail.
While many of these desserts are of course traditional, Liddicoat and the team have put their own, fresh spin on each creation. Take the trifles, for example — available in three flavours (Tropical & Coconut, Berry & Peach, and Chocolate, Cherry & Mascarpone), they encompass silky panna cotta, fresh fruity compotes, airy sponge and clever gels and meringues. While we're sure your grandmother's trifle is tasty, these are next level and come in a glass trifle bowl that the recipient gets to keep.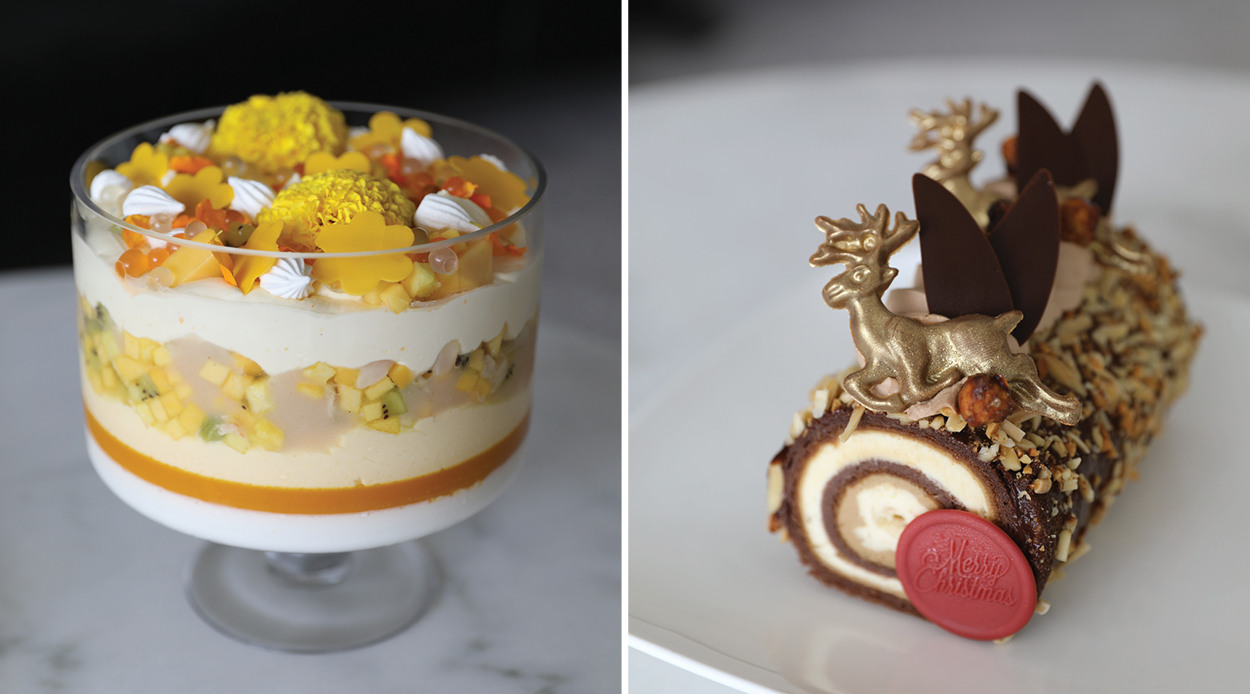 The tarts are also exquisite; from lemon meringue to strawberry, chocolate hazelnut to raspberry, each is a colourful symphony of flavour and luscious presentation. For fans of a classic mince pie, The Pantry's have a boozy touch from the fruit mixture being soaked in New Zealand-made, six-spiced botanical rum from Honest Spirits.
Any of the goods on offer would make a special gift, too — the gingerbread houses, in particular, are great for this, or the gingerbread wreath.
Additionally, within the broader Christmas Shop selection, find Dolce & Gabbana's famously beautiful (and tasty) panettones as well as various flavours of panettone from traditional Italian pastry company Fiasconaro, chocolates from Bombones Cudié via Sabato, and more.
Whatever your choice, it's sure to make sweet work of dessert this festive season.