Ever since Simon & Lee opened its doors in 2017, this Parnell café has catapulted its unstoppable way into the top rankings of Auckland eateries. The Korean Fried Chicken Platter, for example, made major waves in local eating given that it offered such original differences from the more usual daytime delicacies like eggs benedict and granola.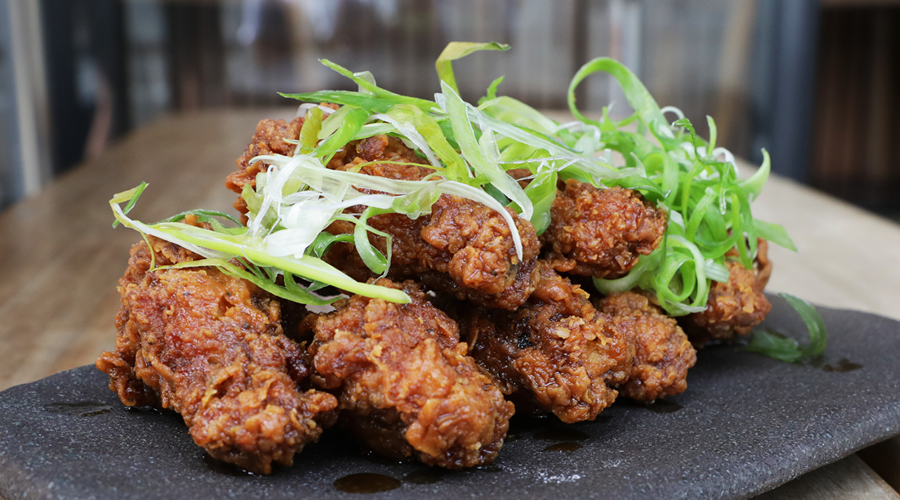 Now keen to up their game yet again, Simon & Lee has recently launched a wasabi-soy-flavoured marinade to its fried chicken offerings, along with brand new dishes on its innovative menu. And innovation really is the keyword here, there are several new dishes that we have never tasted at any other establishment.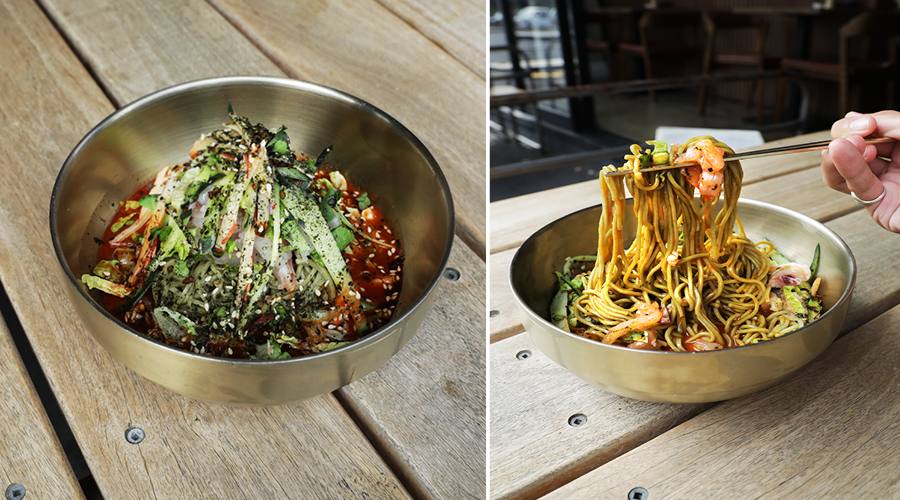 The Sashimi Soba marries soba noodles with slices of fresh sashimi in a refreshingly cool broth made from Korean gochujang chilli paste. On top, slices of apple add a perfectly contradictory sour sweetness to the spicy broth, offset by crispy cos lettuce and a sprinkling of aromatic sesame seeds and nori flakes, all of which create a symphony of ultimate umami flavour. Yet despite this strong hit of flavour, the whole bowl will leave you feeling light, as the soba noodles are easier to digest than most.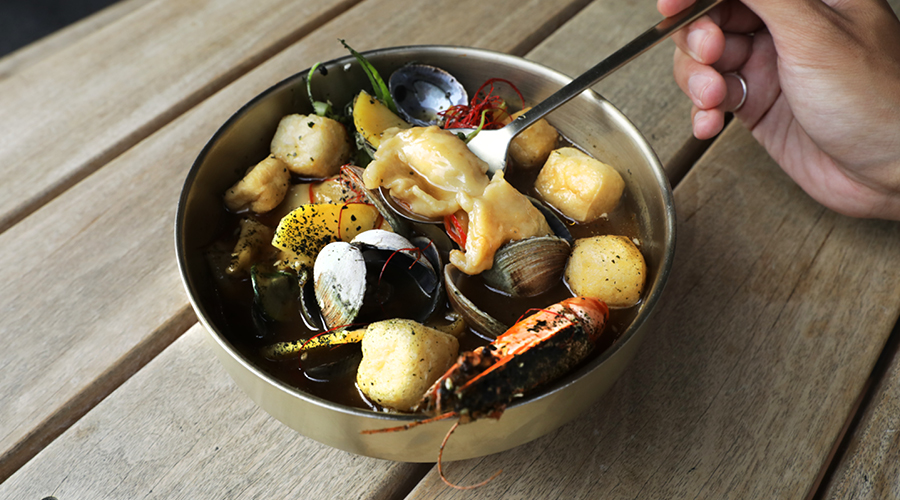 Catering to the cooling autumn weather, the chefs at Simon & Lee have added a warm-up dish to the new menu. Introducing the Sujebi, a traditional Korean delicacy, with hand-torn pieces of thick noodles swimming in a fragrant fish soup. Infused with juicy clams, chilli and sesame oil, the soup is delicious, nutritious and somehow comforting with its slices of zucchini, onion, potato and fried tofu adding heartiness to the dish.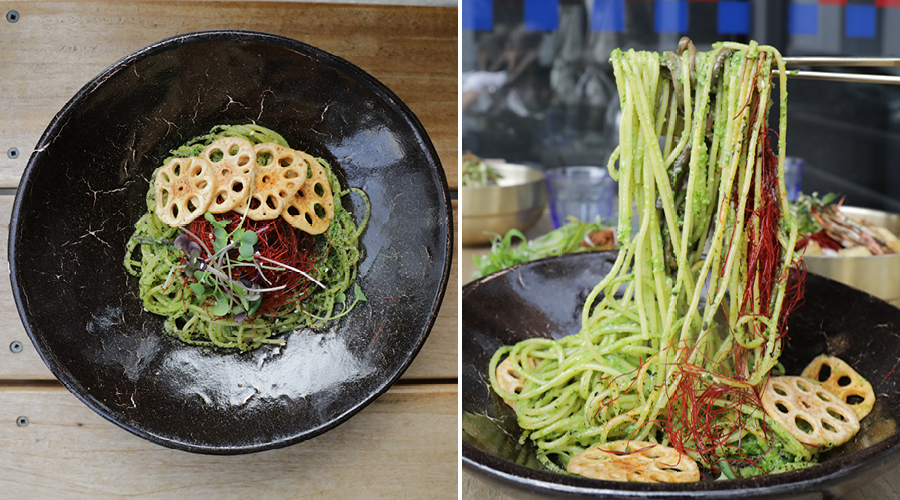 Our favourite was, hands-down, the Hulk Spaghetti. The perfectly cooked spaghetti noodles were paired with Korean aster, a wild vegetable common in Korean cuisine, and doused in a decadent spinach purée thickened with a cream base. The crispy lotus root added a heavenly crunch, while the chilli threads laced throughout the spaghetti offered a playful kick of spice. Finished with nori flakes and a drizzle of sesame oil, this is a masterful pasta and yet another prize dish that will help Simon & Lee's appreciative clientele keep this Parnell highlight in the upper echelon of Auckland's finest eateries.

Simon & Lee
115 St Georges Bay Road,
Parnell