Close your eyes, take a sip and imagine you're lounging on the Italian coast with this fragrant take on a Sicilian Spritz. Created by Connor Griesdale of Bar Non Solo, the botanicals in premium gin are uplifted even further with a kaffir lime leaf cordial and Italicus liqueur, which is made from Italian bergamot and selected native Italian botanicals. Schweppes 1783 Crisp Tonic Water perfectly tops off this quenching sip, adding a balanced, crisp bitterness. La dolce vita never tasted so good.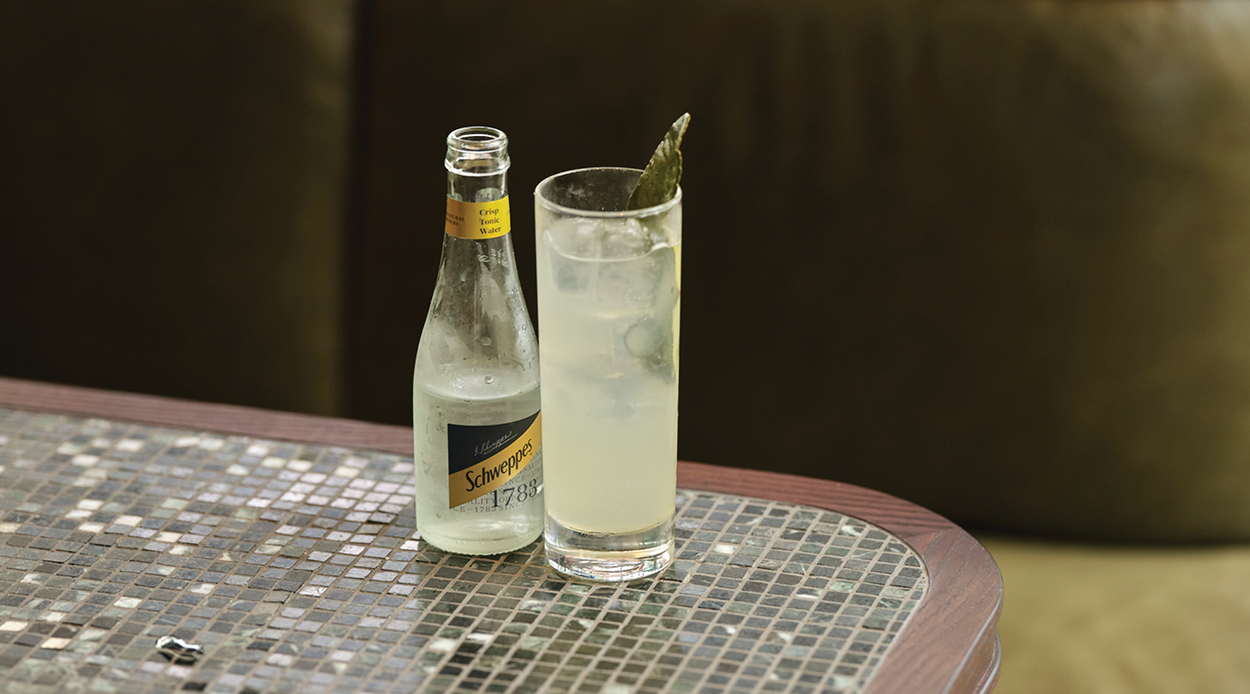 Sicilian Spritz Cocktail Recipe
Makes one
Ingredients:
45ml Tanqueray gin
25ml kaffir lime leaf cordial
10ml Italicus liqueur
25ml lemon juice
Topped up with Schweppes 1783 Crisp Tonic Water
Method:
Kaffir lime leaf cordial
1. Combine 500g sugar and 500g water into a saucepan. Warm over low heat, to just below a simmer, stirring continuously.
2. Once the sugar has dissolved and the mixture begins to simmer, add 10 kaffir lime leaves and the zest of 4 limes, and remove from the heat. Cover the saucepan and let it cool to room temperature.
3. Remove the lime zest (which should be lightly browned) from the mixture and discard.
4. Blend the mixture, along with the kaffir lime leaves, in a blender.
5. Strain with a fine strainer or coffee filter.
Sicilian Spritz
1. Fill a tall glass with ice, and pour in the Tanqueray gin, kaffir lime leaf cordial, Italicus Liqueur and lemon juice.
2. Stir, top up with Schweppes 1783 Crisp Tonic Water, and enjoy.
Enjoy responsibly.