Adding to the vibrant culinary landscape of Auckland is a delectable new restaurant serving the unusual but undeniably tasty fusion of Korean and Spanish flavours. Bonita, the brainchild of enterprising hospitality duo, Shanay and Isaac Yu, (known for establishments like SlowLane Cafe and The Breakfast Club), is the newest dining destination to have on your radar,
Nestled in Ellerslie, Bonita carries an air of chic sophistication. From the moment guests emerge into the dining room, they're enveloped in a sumptuous tapestry of Spanish and Korean influences, from the rich, rust-toned curtains, to the plush banquettes and booths that hint at the culinary richness to come.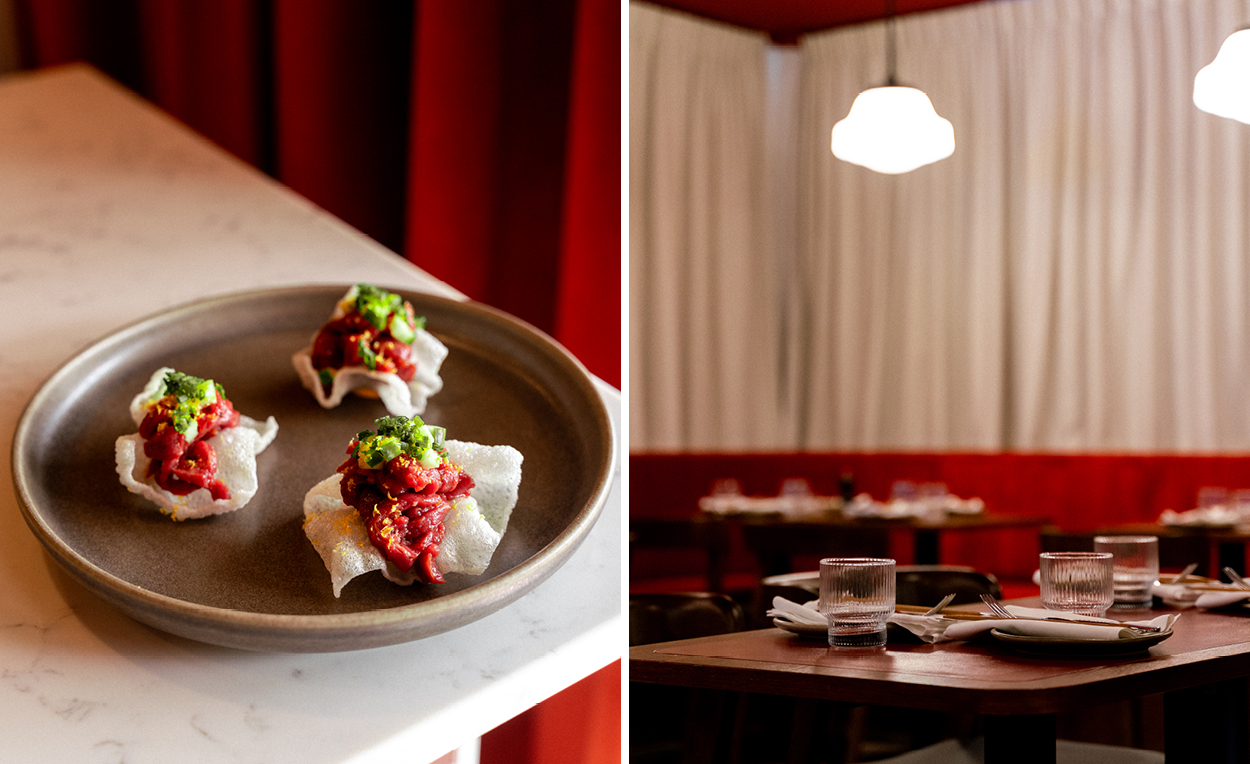 The menu, an ingenious marriage of Spanish and Korean elements, by Executive Chef Jason Wang, weaves a tantalising tapestry of flavours, artfully blending the savoury, bold tones of Korean cuisine with the breezy, made-to-share charm of Spanish tapas. Dishes come in varied sizes, encouraging a shared dining experience that delivers something truly unique to the palate. Think crispy Mandoo dumplings, succulent Wagyu carne cruda delicately perched on rice tostadas, and pappardelle infused with the rich essence of doenjang.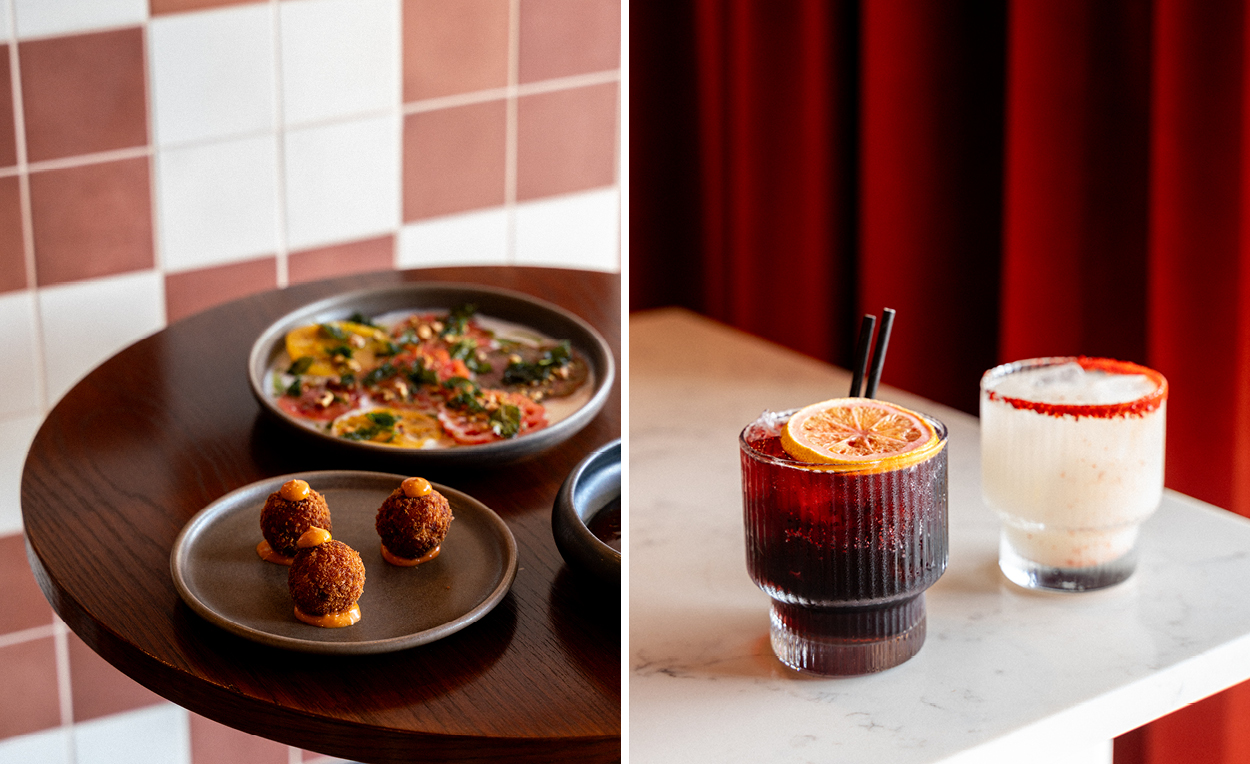 The bar is just as innovative, boasting an ever-flowing selection of cocktails and sangrias, including a remarkable white sangria with aloe, green apple, elderflower and soju on tap. The Makgeolli Margarita, adorned with a Korean dehydrated pepper rim, is another highlight, promises an exquisite, playful twist on the classic tipple.
Inside, the ambiance of Bonita is as inviting as its menu, with warm, cosy interiors accented by red velvet booths and Spanish-inspired tiles. The vision was to create a space that beckons guests to linger, indulge and revel in the sensory journey that intertwines Korean and Spanish elements in a harmonious and interesting melange.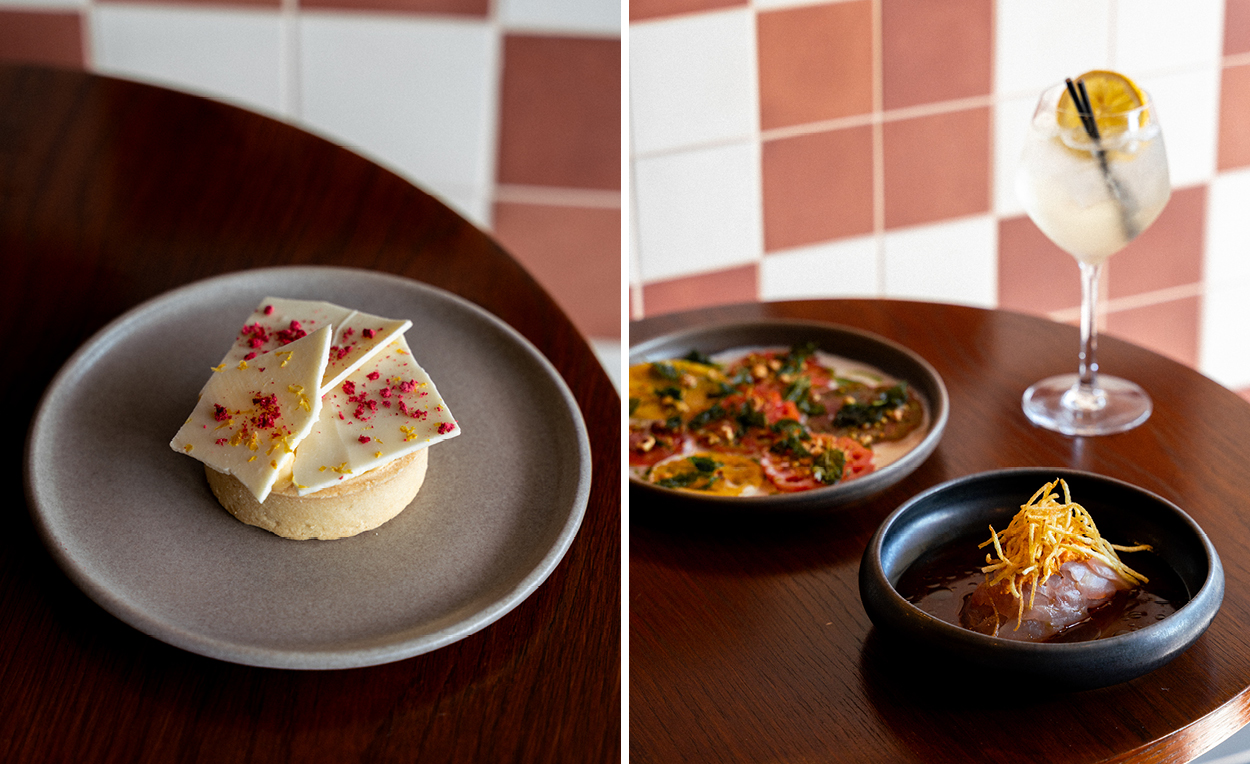 Ultimately, Bonita offers an experience that will leave diners not only satiated but enchanted — a culinary expedition that promises to ignite the senses and leave an indelible mark on discerning diners of all tastes. With an eye toward expansion, the team plans to introduce lunch service soon, broadening the horizons for those eager to relish this distinctive gastronomic adventure.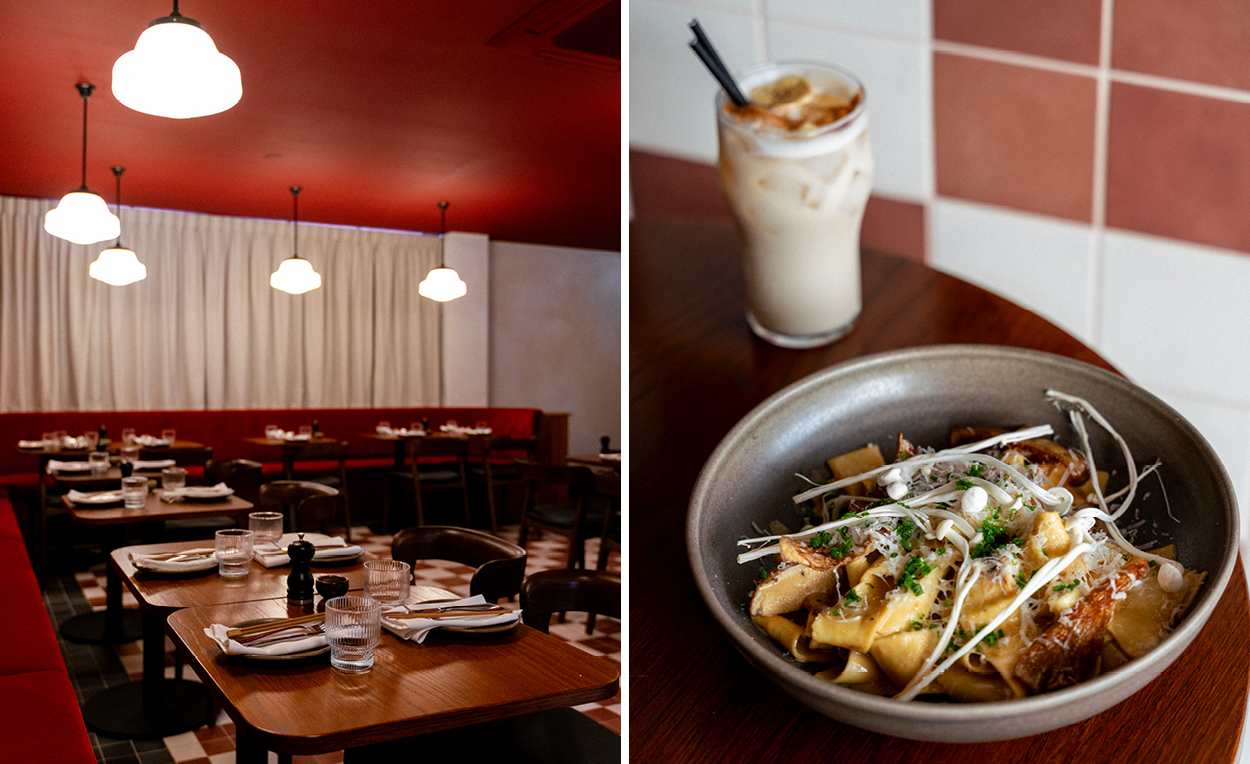 Bonita is more than just a restaurant; it's a tantalising fusion of cultures, flavours, and experiences — an homage to the marriage of Korean and Spanish gastronomy that promises a truly enchanting and unmissable dining experience.
Opening Hours:
Monday to Sunday — 5pm until late
Bonita
131 Main Highway
Ellerslie
Auckland, 1051