Whether you're setting up for a regular weekday meal or hosting a lively dinner party, beautiful tableware always serves to improve the overall enjoyment of dining at home. When it comes to our dream line-up, we're still chewing over who we'd invite but one thing's for certain: we'll be plating up with Serax's exquisite tableware.
Founded in Belgium and available in New Zealand via ECC, Serax is a design label that creates beautiful products and living accessories in collaboration with the world's best designers — Ann Demeulemeester, Piet Boon and Vincent Van Duysen to name a few.
While the range includes everything from lighting to rugs and seating, it is particularly renowned for its dinnerware, glassware and cutlery.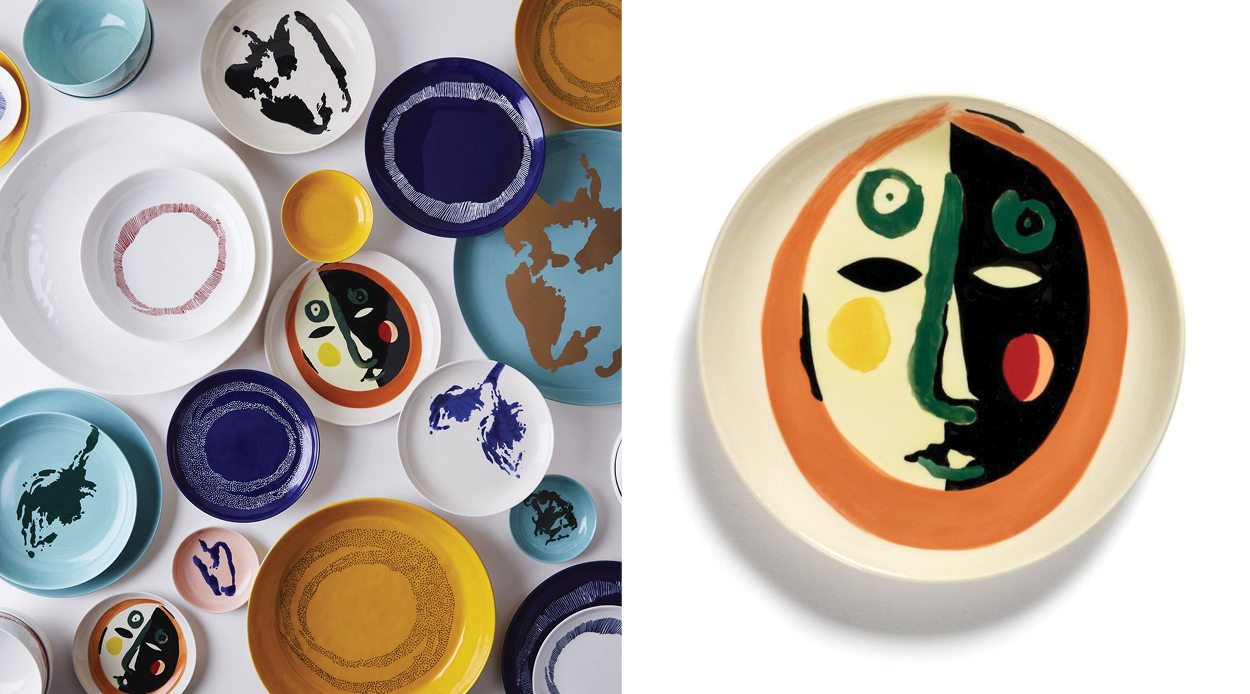 Of particular abundance is the Feast collection, a collaboration with famed British-Israeli chef Yotam Ottolenghi. Painted by Italian artist Ivo Bisignano, whom Ottolenghi describes as "a good friend as well as a soul-mate for the creative process in all Ottolenghi graphics", these plates are just as colourful as their designer's recipes. The artful face-printed plate is sure to add a large helping of personality, as will the painterly artichoke and even just the abstractly dotted or striped renditions.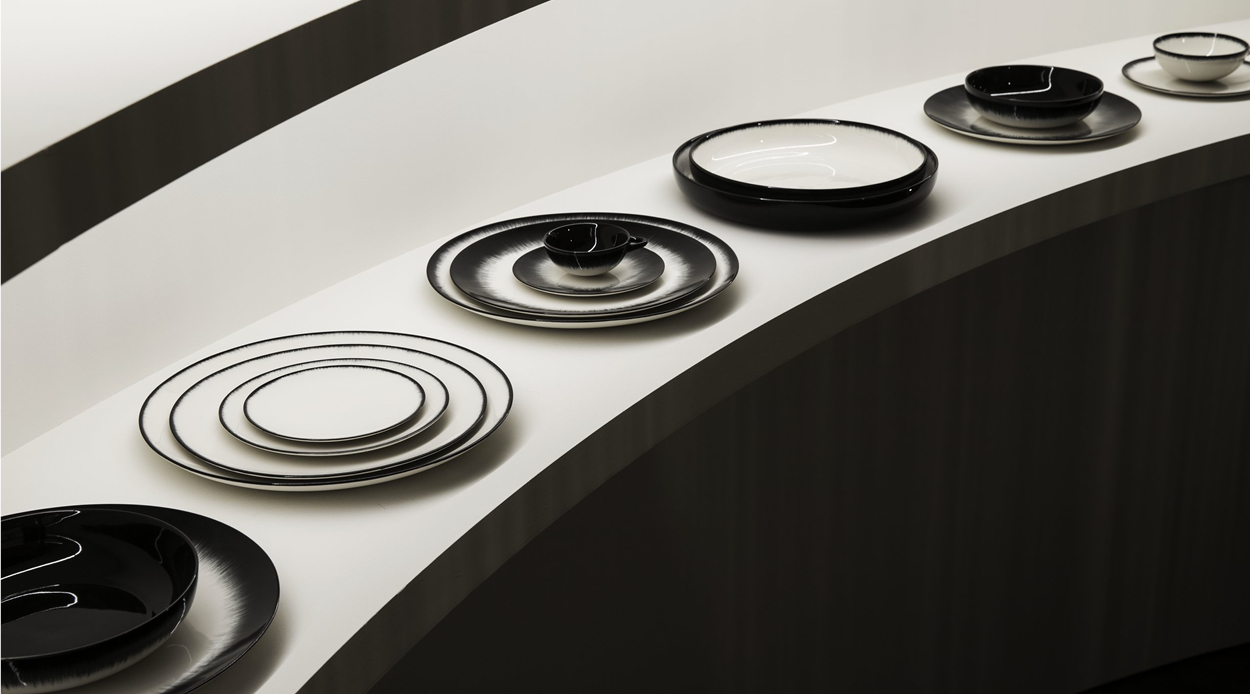 Should your aesthetic tastes run more minimal, Belgian designer Ann Demeulemeester's Dé collection is fittingly graceful. Designed around the play of chiaroscuro — light and shadow — Demeulemeester's famously monochromatic style has been translated exquisitely into tableware. The Plate Dé set features a dark painted border that mimics shadow, while the fine Ra bowls and plates sit on a pedestal to elevate the food that sits upon them.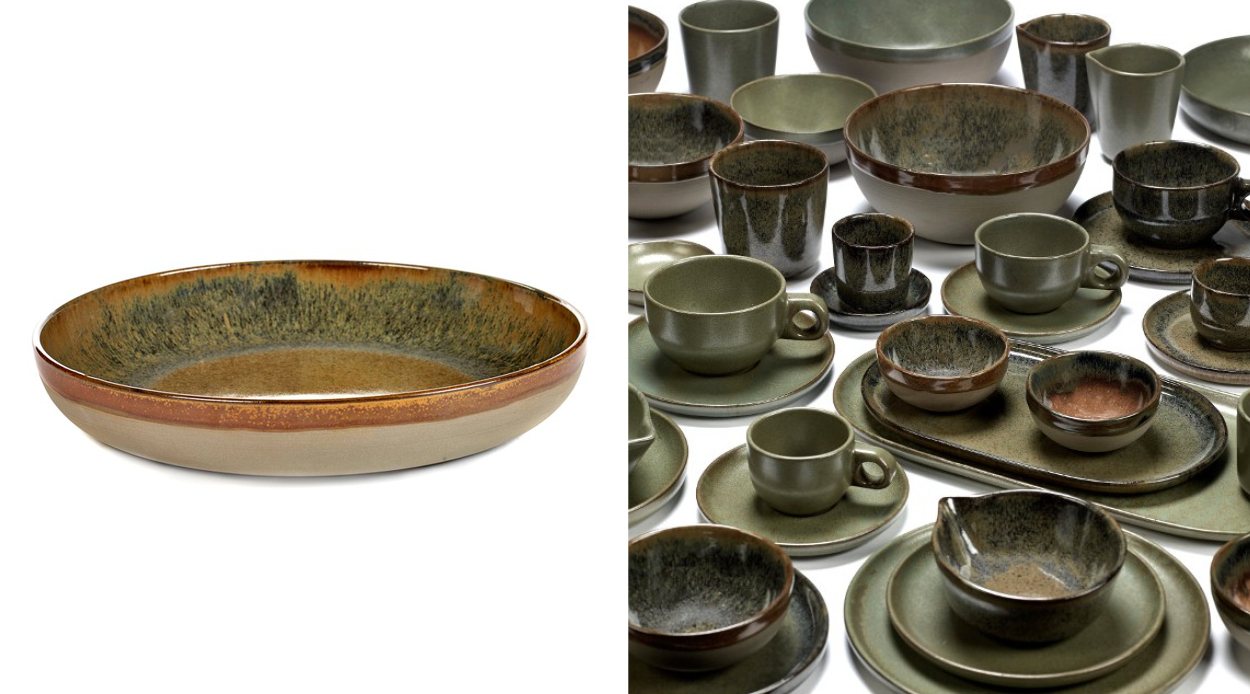 The Surface collection by Sergio Herman is a series of stunning stoneware dishes that embrace an earthy yet elevated aesthetic. Perfect for those who like a hand-hued look that is also polished, Dutch chef and entrepreneur Herman has created an extensive range with variously-sized vessels for all occasions. Herman's glassware for the brand is also exquisite.
By tapping into the design nous of these globally recognised talents, Serax succeeds in bringing joy to the every day — and making each meal taste even better.