During the holidays, when hot, blue-skied days stretch long into balmy nights, many of us find ourselves seeking an ease with which to melt softly from one activity to the next. This includes summer dining and drinking — when the mercury climbs, simple and quick refreshments are the name of the game.
Created by Bar Non Solo manager Connor Griesdale, this cocktail recipe to make at home hits all the right flavour notes for a lip-smackingly refreshing drop. A base of Hendrick's Gin is complemented by Schweppes 1783 Quenching Cucumber Tonic Water, and added flourishes of elderflower liqueur, cucumber puree and lemon juice make for a well-rounded libation that goes brilliantly with a relaxed and sunny disposition.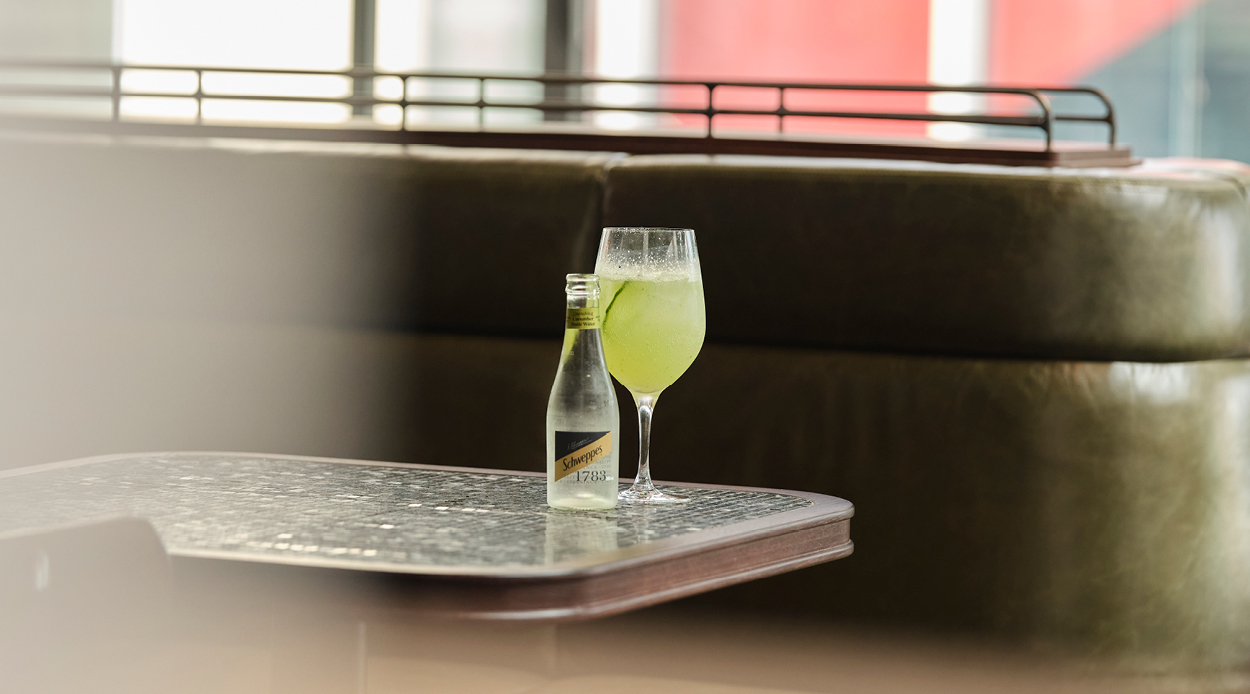 Cucumber Crisp Cocktail Recipe
Makes One
Ingredients:
30ml Hendrick's gin
15ml St Germain elderflower liqueur
1 peeled cucumber for cucumber purée
25ml lemon juice
Pinch of salt
Schweppes 1783 Quenching Cucumber Tonic Water to finish
A couple of slices of cucumber for garnish
Method:
1. Add the peeled cucumber to a blender and blitz to make cucumber purée.
2. In a tall glass, mix the Hendrick's gin, St Germain, lemon juice and pinch of salt.
3. Add 30ml of cucumber purée.
4. Fill the glass with ice and stir, then top with Schweppes 1783 Quenching Cucumber Tonic Water.
5. Garnish with a slice or two of cucumber and enjoy.
Enjoy responsibly.