Cutthroat and not for the weak of heart — even before Covid restrictions destroyed the ability to operate— leadership in the hospitality industry is notoriously a male domain. Despite a lifelong career in hospitality and owning and operating nine restaurants across the country— Rātā in Queenstown, and Madam Woo and Hawker & Roll in Queenstown, Christchurch, Waikato and Auckland — Fleur Caulton has remained relatively under the radar. Here she shares a few truths about her determination, having no fear and the big picture thinking that has contributed to her success.
I realised early on that you are in charge, and it's up to you to do what makes you happy. You're never going to know where the path will take you, so you need to enjoy it along the way. I didn't set out to have a life in hospitality, but that's where my path has taken me. I am passionate about it and I have enjoyed the journey immensely.
My mum is an amazing cook. We were eating chickpea curries in the 70s. From the age of 10 we were lucky enough to travel internationally regularly, so eating out was something we did plenty of, which ultimately sparked my lifetime love of food.
My hospitality career started when I was 15. I got a job at a very popular little lunch restaurant in Parnell, and I thought I was going to work on the floor — I can even remember exactly what I was wearing on my first day. But instead, I was thrown in the kitchen where I washed dishes for eight hours. I nearly fainted, the work was so gruelling. Obviously, things got better from there, and somewhat amazingly, I didn't run a mile.
The first eatery I owned was Solera Vino in Queenstown. It was a tapas wine bar. I was 21 and had just returned from working on a boat in Spain and was full of ideas. Solera was well ahead of its time. Looking back, I'm not sure if the Queenstown region was really ready for it, but they loved the food nonetheless and the community had an appetite for more.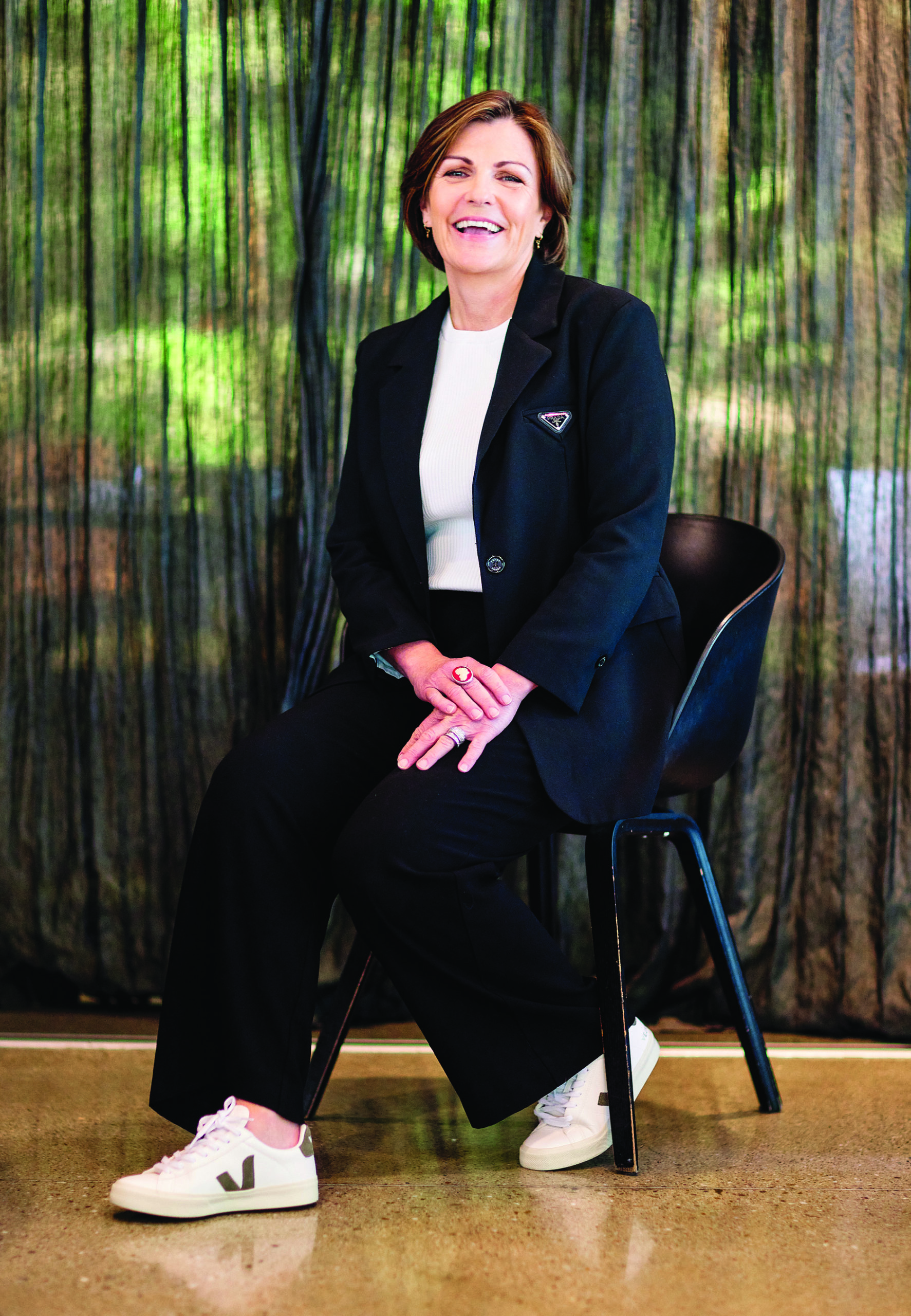 It was a pretty life-changing moment. I had no business or management experience and everyone who worked for me was quite a bit older than I was. What I did have was no fear of risk, determination, and big picture thinking — which are definitely still my strengths.
I had worked in plenty of restaurants and bars by this stage and was not afraid of hard work: I worked seven days a week for five years and learned on the job. I have a list in my head of the incredible people that worked alongside me and helped to make Solera the huge success it was. A lot of those people were very generous with their time and taught me some of the finer elements of hospitality, and I will be forever grateful for their support and patience.
The experience of opening Solera set me up for a lifetime of success. I learned how to communicate well with customers, staff, and suppliers. I learned that when things were quiet, I needed their support. Trust me, in the early 90s there were plenty of months when Queenstown had tumbleweed rolling down the streets, so building valuable relationships was key. I've been able to draw from a lot of those experiences more recently, in the wake of Covid-19 as the tumbleweed has made an unwelcome return.
I was an incredibly fussy eater as a child. I was the kid who had to sit at the dining table until midnight because I hadn't eaten my vegetables. I wouldn't eat anything with mince in it because I didn't like the texture. On skiing trips to Mount Ruapehu, I'd refuse to eat fish and chips, and instead always had the battered hot dog on the stick.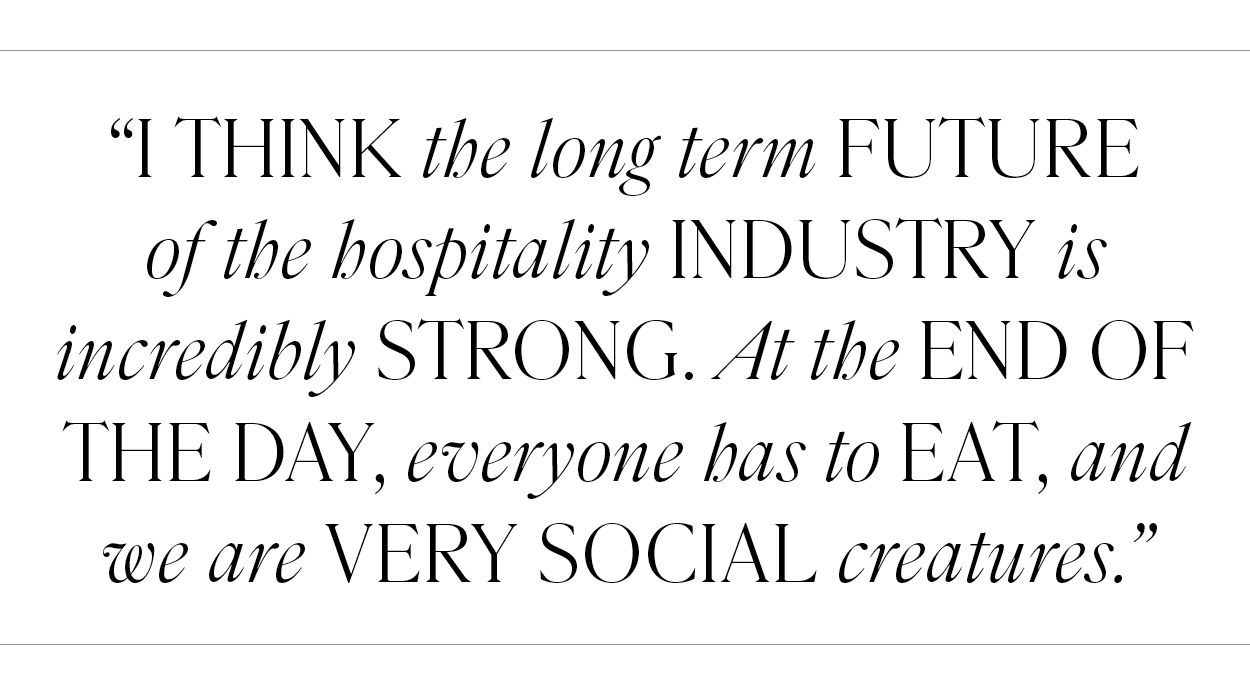 Things started to change when I tried crumbed scallops with tartare sauce at Cobb & Co. in Taumarunui sometime in the 70s. I realised I was missing out by not trying things. Now, I am an incredibly adventurous eater and will try most things. Our extensive travelling is always focused around trying anything new.
When I go to bed, my mantra is "tomorrow is another day". Sleep is too important to me.
People have this perception about working in hospitality, that it is always fun and a party every night, a great lifestyle. But in reality, the industry is very unforgiving, gruelling and incredibly demanding.
Having nine eateries around the country is both challenging and exciting, with Rātā, Madam Woo and Hawker and Roll being three very different brands in very different locations. The diversity keeps it dynamic and interesting. Each spot has its quirks, and you can never think one size fits all. Demographics vary massively from site to site — from customers, to staff, and our suppliers. We work hard to take the time to acknowledge the individuality of all the above.
I'm proud of the fact that I continue to learn on the job. I actively seek learning opportunities, and that attitude keeps me grounded and engaged in my work. Taking time to step back and approach the day-to-day with fresh eyes feeds my creativity, which is so essential for success.
I define my success by a few things: Being healthy first and foremost, because when I'm at my best, I can best serve others. How happy my family is, is incredibly important to me. The humbleness of the friends that surround me keeps me grounded. And how often I can be outside enjoying being active feeds my soul.
The biggest challenge of restaurant ownership is having the right team. The toughest part of any business is nurturing, empowering, and leading people. You don't always get it right, but I try to be a good role model for the people around me every day.
A career in hospitality requires a lot of sacrifice. The hours are long, and the work can be hard. I think a lot of women feel that choosing a career in hospitality will require family sacrifice. But it doesn't need to.
It is very easy to start a restaurant, but monumentally more difficult to create a strong brand and be successful. There are so many moving parts, the details are insane, and you have to be across all of them all the time to deliver an amazing overall experience to each and every guest.
The best advice I've ever been given was from my mum, which was: "Keep looking forward." And the worst? When someone suggested I eat a Balut egg (fertilised developing egg embryo) in Vietnam because it's 'a delicacy and it's delicious'. Couldn't do it. I tried.
I am currently working on keeping sane while adjusting to lockdowns and ever-changing alert levels. But we have exciting plans afoot for Madam Woo with a new Auckland location coming soon.