In life, landing on the perfect culinary pairing can be transcendent. It might be a slice of the most exquisite cheese on freshly-baked bread, or perhaps a juicy, fresh strawberry drizzled with cream; a plate of pasta washed down with a glass of red wine or a glug of high-quality olive oil on piquant rocket leaves.
In the spirit of excellent food pairings, Captain's Bar at Park Hyatt Auckland has just launched its new Rum & Chocolate Experience, which centres on an experiential journey through a suite of Caribbean rums — perfectly suited to New Zealand-based chocolate makers Foundry Chocolate.
The ongoing offering is in keeping with the venue's focus on fortified spirits — in particular, rum, which Park Hyatt Auckland Executive Chef Brent Martin developed an affinity and understanding for during his time living in the Caribbean.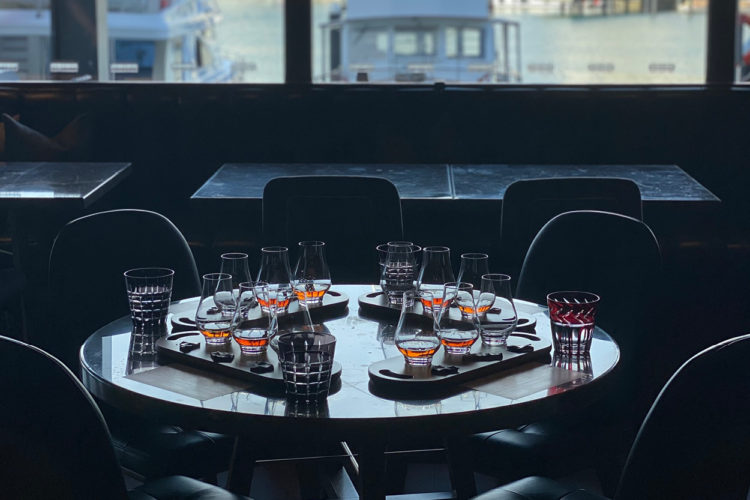 Captain's Bar boasts 60 varieties, and within the Rum & Chocolate Experience is the opportunity to try several different renditions of the spirit, each unique and distinctive in its own right. Start with a palate cleanser cocktail of Flor De Cana Extra Seco Four Year Old rum, and move through a suite of combinations, discovering how the intense oak, fruit and spice notes in the rums enhance the characteristics of chocolate.
From Mount Gay Rum Xo New Edition paired with the warm spices and exuberant flavour of Foundry's Anamalai Estate, India 70% chocolate, to Brugal 1888 Rum with the fruity tang and warm, silky nuttiness of Soconusco, Chiapas, Mexico 70%, each sip and bite will take you on a journey.
Whether booked to kick-off (or round out) a romantic date night, or chosen as the activity of choice for a friendly catch up, this unique experience promises to transport the tastebuds to faraway isles — a sensory escape we could all surely do with right about now.
Rum & Chocolate Experience
$112.00 Per Person
Available Monday to Wednesday
4pm — late