With the weather only set to get better (we hope) and Christmas just around the corner, 'tis the season for conviviality and indulgence. Luckily for us, there's a plethora of delicious goings-on to keep us busy across the month of November, from Diwali feasts to revamped menus to pop-ups and more, consult our dining guide for the best foodie happenings to know about (and book into) over the month ahead.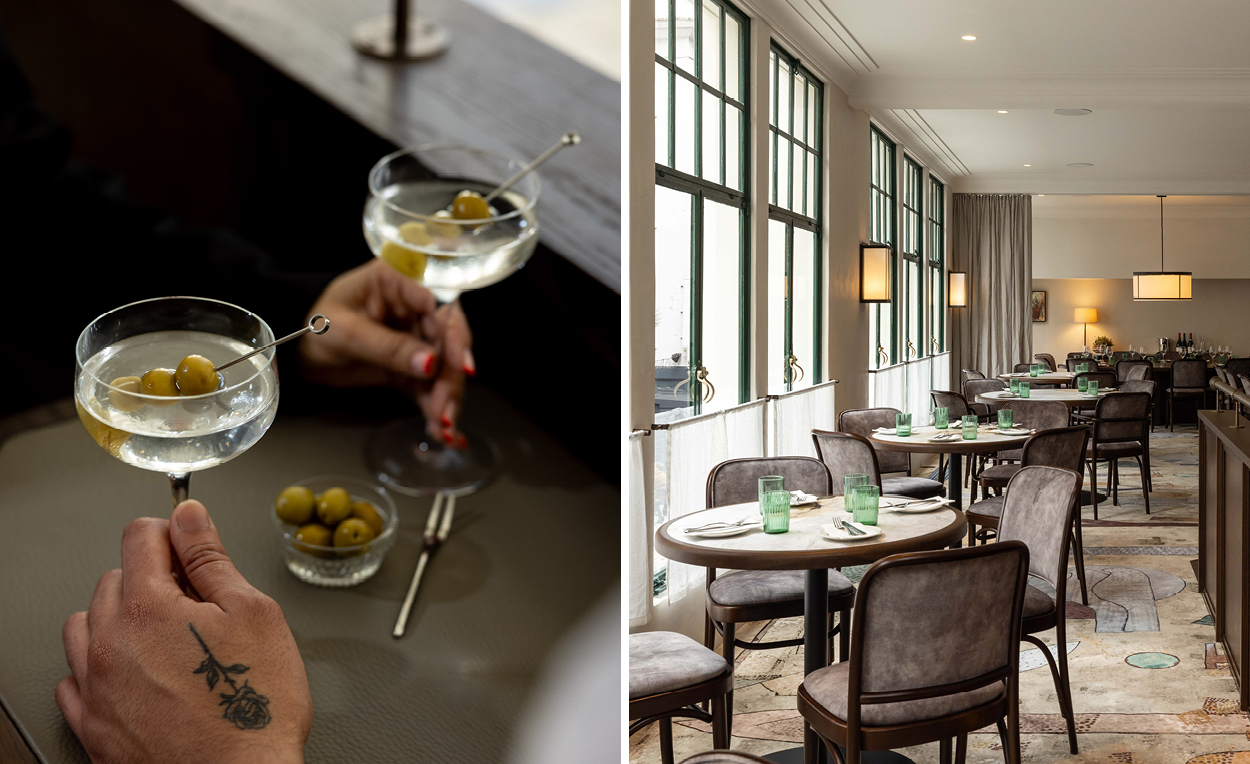 After only opening its doors last month, Josh and Helen Emett's exquisite new restaurant Gilt Brasserie has already solidified itself as a firm favourite on the Auckland dining scene. With its decidedly European slant, Gilt is the perfect spot to enjoy delicious food any time of the day — lunch, late lunch, long lunch, dinner and beyond. Perfect, then, that the team has added Martini Mondays to the mix, giving us yet another occasion to enjoy the O'Connell Street eatery. From 11.30am 'til late every Monday, thirsty patrons can enjoy $15 martinis. Vesper, Gibson, Dirty — whatever your proclivity, Gilt has you well-satiated, ensuring every week is started in style.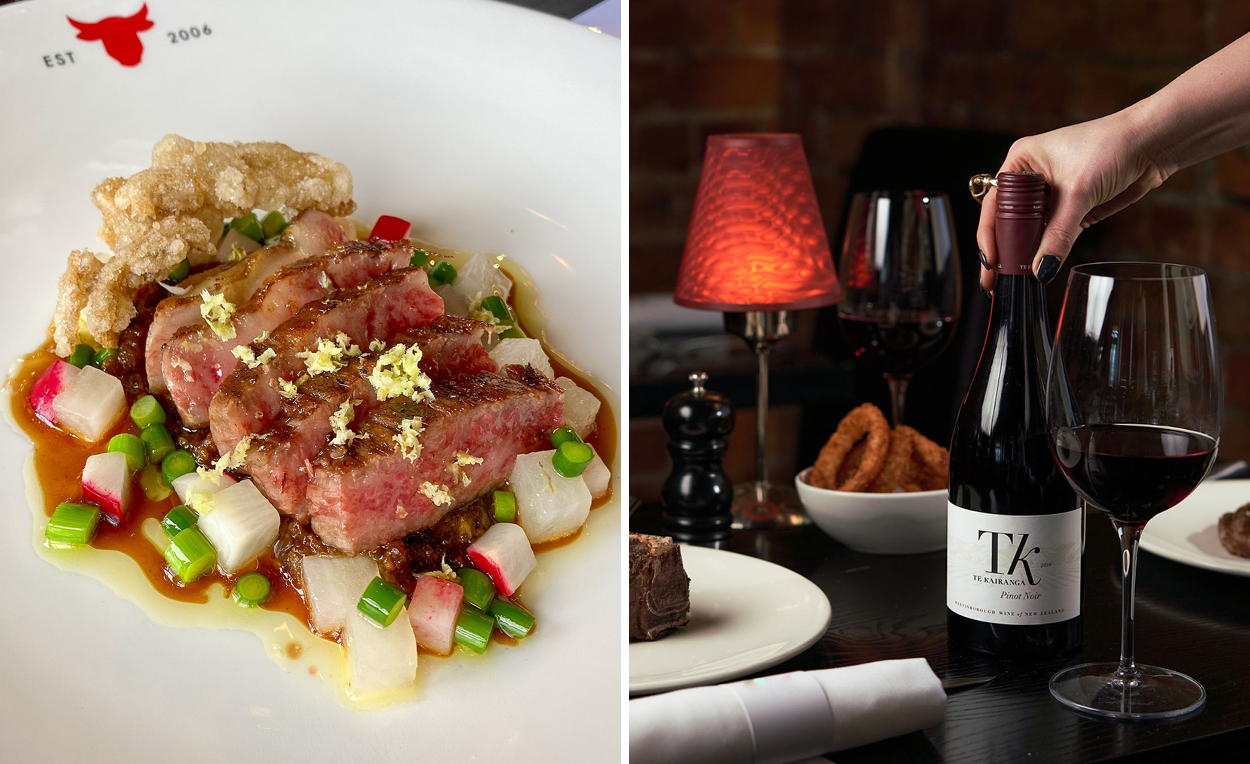 For the most carnivorous amongst us, paradise is found at Jervois Steakhouse. Another unmissable event is taking place at the Herne Bay institution this month as they shine a spotlight on the pinnacle of quality beef, Wagyu. Taking place on Tuesday the 21st of November, Jervois Steakhouse is teaming up with Te Kairanga for a night of flowing wine and impeccable fare. Executive Chef Gavin Doyle has crafted the stunning five-course menu, which sees diners experience five varieties of Wagyu (we've heard the renowned Japanese A5 Wagyu features) priced at $170 per person. A selection of Te Kairanga's world-class wines is also on offer, curated to pair perfectly with the culinary offerings⁠. This event is sure to be one of utter indulgence. Secure your spot here.
The North Shore's favourite neighbourhood bistro The Engine Room is ushering in the summer season with a special, two-night degustation menu that invites diners to explore Spain's diverse culinary landscape. Adding to their already impressive gastronomic scope, on the 7th and 8th of November the Northcote local is offering a five-course Spanish Degustation. Here, a series of expertly-crafted dishes such as lamb shoulder served with Ajo Blanco, braised fennel and mojo verde; octopus banderilla; and arroz negro with Crystal Bay prawns and chorizo crumb all feature. Spaces are $150 per person and include a cocktail on arrival, with the option to add a wine pairing to each course. Sure to be a feast for the senses, and an altogether delicious experience, this is one event not to be missed. Secure your spot here.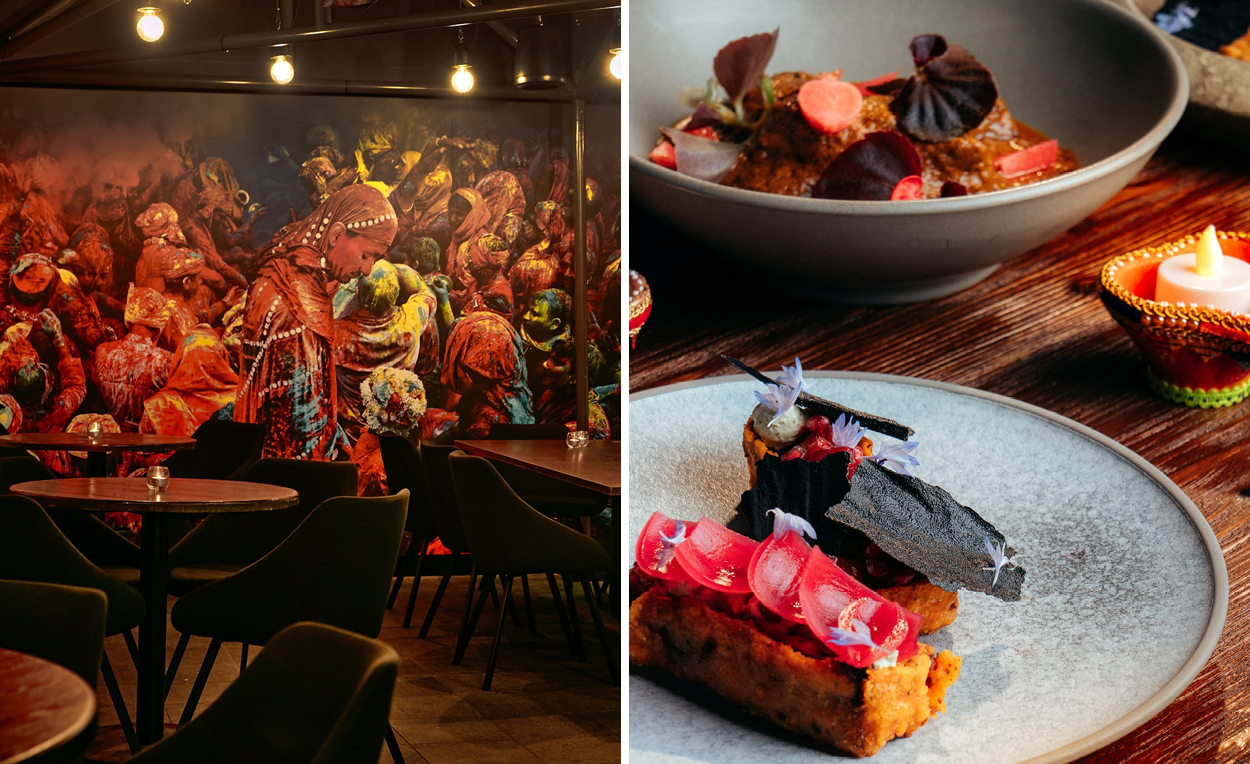 Get ready to celebrate the festivities of Diwali in style as Cassia unveils its hotly anticipated set menu to mark the occasion. Although Diwali is originally a celebration of lights, it's the Indian fare on offer that we're looking forward to the most, and here, a flurry of unique and flavoursome dishes await. Cassia's concise set menu is primed to take diners on a journey to the bustling Indian locales that inspire the dishes — highlights include the eggplant chaat, served with chickpea and buffalo yogurt, a delectable tandoori chicken paired with korma and almond for a modern take, and the aromatic Mughlai paneer, perfectly paired with cardamon and chilli. The menu is available from the 1st until the 15th of November and for $130 per person, gourmands will be served three courses before being sent on their merry way with a jar of Cassia's cult-status at-home sauce, to recreate the experience at a later date. And for those looking to couple what is sure to be a sensation feast with an equally delightful series of libations, there's an option to add wine pairings for $85. Secure your spot here.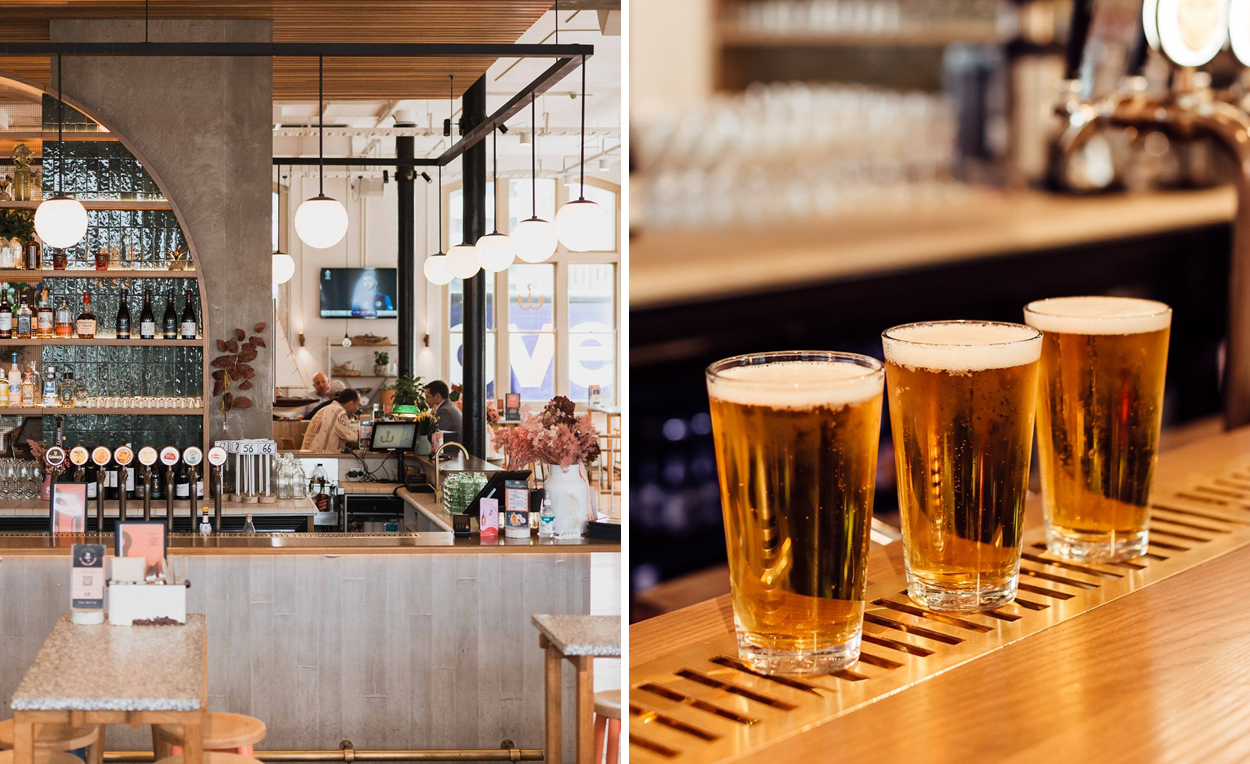 This November, stalwart pub and eatery The Brit is playing host to a month-long Movember campaign with an ambitious goal of raising $10k for the worthy charity. $1 from every single beer or wine purchase will be donated to the fund, with the option to easily make additional donations for patrons in the giving spirit. A pub at its core, The Brit is an ever-popular spot for knock-offs and kick-ons alike, and this month gives patrons multiple extra reasons to park up with an ice-cold pint and selection of elevated pub fare to do just that. At the end of the month, on November 30th, The Brit plans to host their 'Big Shave' event, during which, anyone who participated in Movember — whether they've managed Tom Selleck-status or a light smattering of fluff (à la Prince) — will receive a complimentary mo shave at the pub's pop-up barber, accompanied by beer on The Brit.
Sure to be a decidedly convivial occasion, K Road bar and eatery Candela has introduced an Aperitivo Hour, serving up special deals to inspire indulgence as summer sets in. Reliably delivering good times, great drinks and exceptional fare, the new aperitivo hour will marry all three, and at very modest prices to boot. $2 oysters, $5 tapas, $12 Cocktails, and $10 Pet Nat & Estrella is all promised, which is more than enough to get us through the door. Make a booking here (or not, walk ins are always welcome and accommodated for) and head down between 5-6pm Wednesday through Saturday to get in on the action.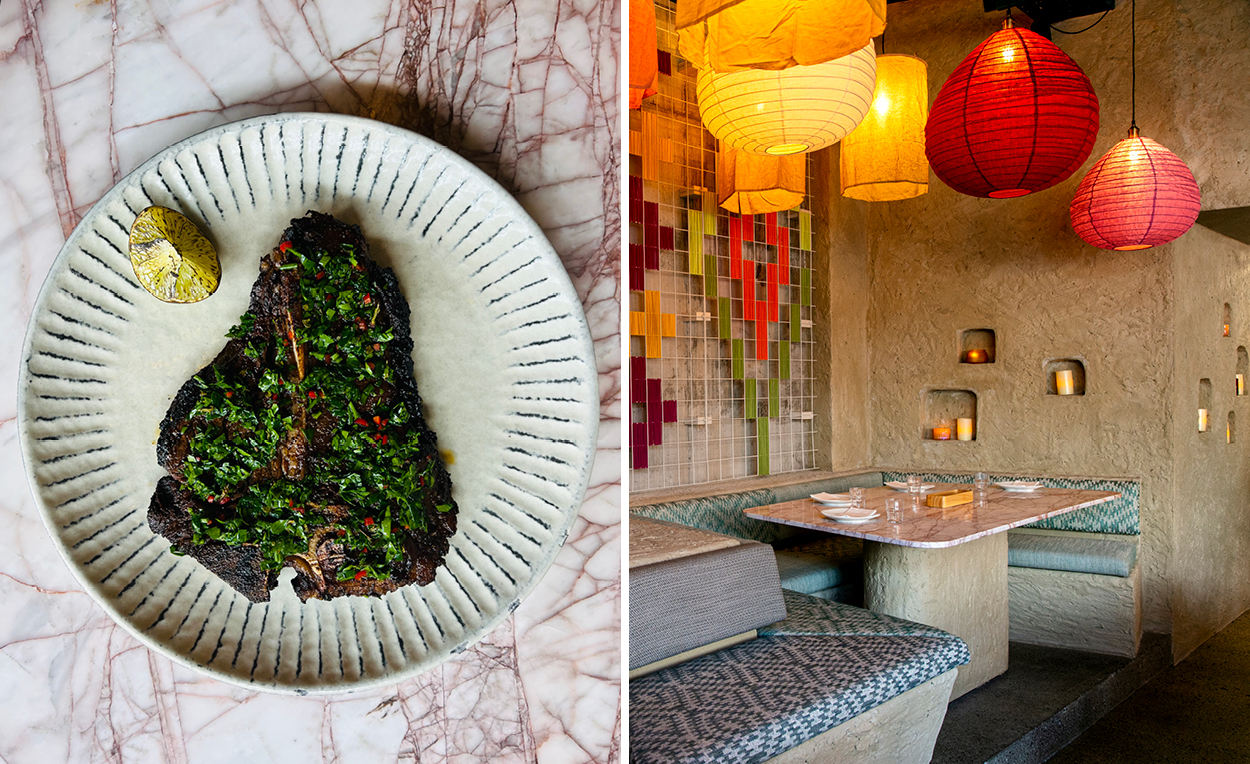 Nic Watt's Nikkei-style restaurant concept Inca continues to delight diners with exceptional, experimental fare, and now the Ponsonby site is adding a small number of flavourful new dishes to the mix. This month, a small list of fresh, seasonal items join an already robust menu that heroes fresh sashimi, tempura and maki, alongside tacos, tostadas, empanadas and expertly barbecued meats. Here, fans of the deep, smokey flavours of traditional South American cuisine will be pleasantly surprised to find a 350gm T-bone steak cooked over charcoal has been added, based and caramelised with INCA's famed chimichurri sauce. Elsewhere on the new menu you'll find a Tokyo tuna ceviche, paired with crisp granny smith apple and a sesame soy tortilla, a selection of new maki rolls imagined by dedicated sushi chefs, and an Asian-inspired take on asparagus, paired with miso, garlic and lemon. You'll also find $10 frozen margaritas all summer long, so what are you waiting for? Book here.
As the weather improves, we find ourselves with more and more reasons to visit Waiheke Island. It is, after all, the most picture-perfect place to spend a leisurely, sun-soaked day. Adding to our growing list of reasons to make the short journey over this month, local hotspot The Oyster Inn is offering two-for-one on its famous namesake Te Matuku oysters every Thursday. Make an early entry into the weekend, perch on the bistro's famous terrace, and order a few dozen oysters (harvested locally daily), taking in the charming views of Oneroa Beach and enjoying a spectacular sunset. Two-for-one on Te Matuku oysters is available every Thursday in November, between 4pm and 6pm.
As summer settled in over the next month, make the most of Bivacco's Sundown Sessions — running from now until the end of March next year. The perfect setting for summer satiation, with an ever-rotating lineup of DJs every Friday and Saturday, tasty food and seasonal drinks specials (including a series of summer punches) Bivacco's delicious and convivial offering is best enjoyed at one of their long tables. Here, as the sun goes down, the volume goes up. To read more about Bivacco's Sundowner Sessions, see here.
Replacing the traditional, early happy hour with a much later offering, those seeking a satiating, late-night bite and a delicious drink (perhaps after a show or event, or an evening with friends) can find them at Bar Magda. Now, from 9:30pm until midnight, Thursday through Saturday, Bar Magda has introduced a delicious new Nightcap Menu, where tasty bites and epic cocktail specials collide, inviting diners to keep the good times rolling in Bar Magda's cosy, intimate dining room, tucked away off Cross Street near Karangahape Road. To read more about Bar Magda's Nightcap Menu, see here.