Looking to deliver a modern twist on traditional Indian cuisine, Mr Spicer is Ponsonby Road's newest resident, located on the Grey Lynn end of the popular strip in the space of a previously abandoned Indian restaurant. "We wanted to change things up," Darshil Patel says, explaining the approach he and his family took when they started to put their idea for a new type of Indian restaurant into action. "We thought it was important to speak to contemporary Indian street culture, while still capturing the traditional flavours we knew and loved, but we still wanted it to feel like a casual dining experience."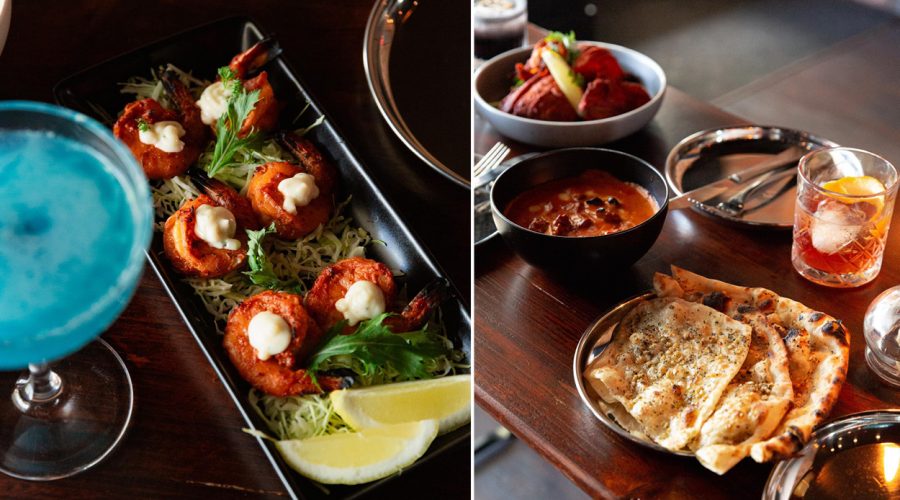 Indeed, Mr Spicer is shaking things up with food that packs the kind of flavourful punch we would expect, but in a fresh and original way. The menu ranges from sharing plates like aromatic Roadside Samosa Chaat, Masala Chilli Corn, Goan Fried Chicken and Buttery Street Fries (fries with butter sauce, onion and melted cheese) to larger dishes like Lamb Vindaloo, Dal Makhni and Mr Spicer's signature Makhan (Butter) Chicken. From the grill, Gunpowder Prawns, Spicy Lamb Chops, Tandoori Chicken and more offer hearty bursts of chargrilled flavour which pair perfectly with sides like garlic or cheese or butter naan, Masala Papadum or Tandoori Roti.
This idea of Indian with a contemporary twist continues on the drinks menu, where Patel tells me his father (a strong proponent of traditional Indian flavours) insisted on including beverages like 'Thumbs Up' and 'Limca' (both classic drinks from his home country) alongside a raft of delicious and refreshing cocktails.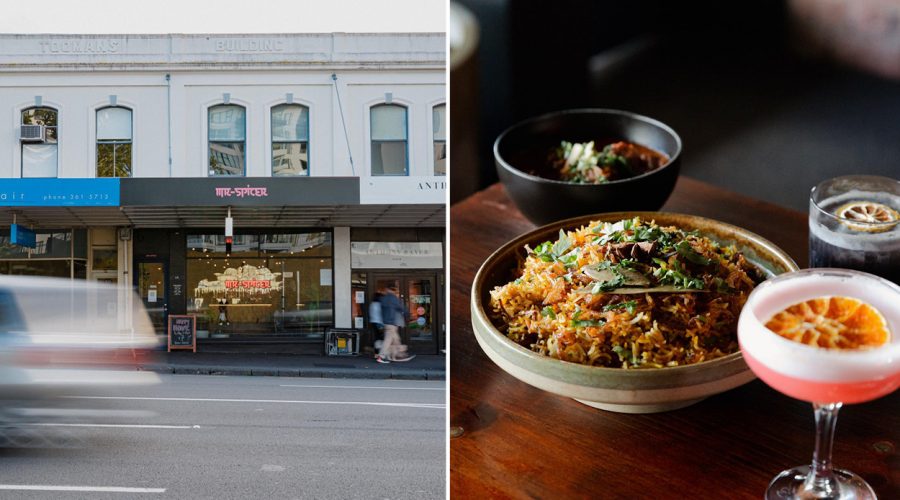 Inside, Patel and his family have transformed Mr Spicer's space into a lively affair, reflecting the vibrancy of its food in a fit-out teeming with colour and texture. Inspired by traditional Indian design, particularly the colours and architecture of Rajasthan, the walls are drenched in vivid azure blue (a common pigment found in early Indian architecture), while pops of electric yellow and chilli red are speckled throughout the space. "The fit-out was a family effort," Patel says, "if you look closely, you'll be able to see brush strokes in the vintage matchbox posters painted to the bar-front, and a pile of discarded paintbrushes out back from the many evenings spent painting together."
Opening hours:
Tuesday and Wednesday: 11:30am — 2:00pm, 4:30pm — 9:00pm
Thursday and Friday: 11:30am — 2:00pm, 4:30pm — 10:30pm
Saturday: 4:30pm — 10:30pm
Sunday: 4:30pm — 9:00pm
14 Ponsonby Road,
Grey Lynn
Auckland