The team behind some of Auckland's most popular eateries has delved into a delicious new venture: pizza. Named Green Door Pizza, the new opening is the brainchild of David Lee and Oliver Simon of Gochu and Good Dog Bad Dog, along with Tom Hong (co-owner of Lee's Newmarket eatery The Candyshop) and Oliver Rennie.
The focus is on New York-style-meets Napolese pizza, with a sourdough base that results in a perfectly crisp, puffy crust. Green Door's chef Rennie (previously a chef at Gochu) also worked at famed Melbourne restaurant Leonardo's Pizza Palace so he certainly knows his way around a pizza oven. In keeping with every one of this team's venues, the menu at Green Door boasts delicious ingredient combinations that don't skimp on flavour.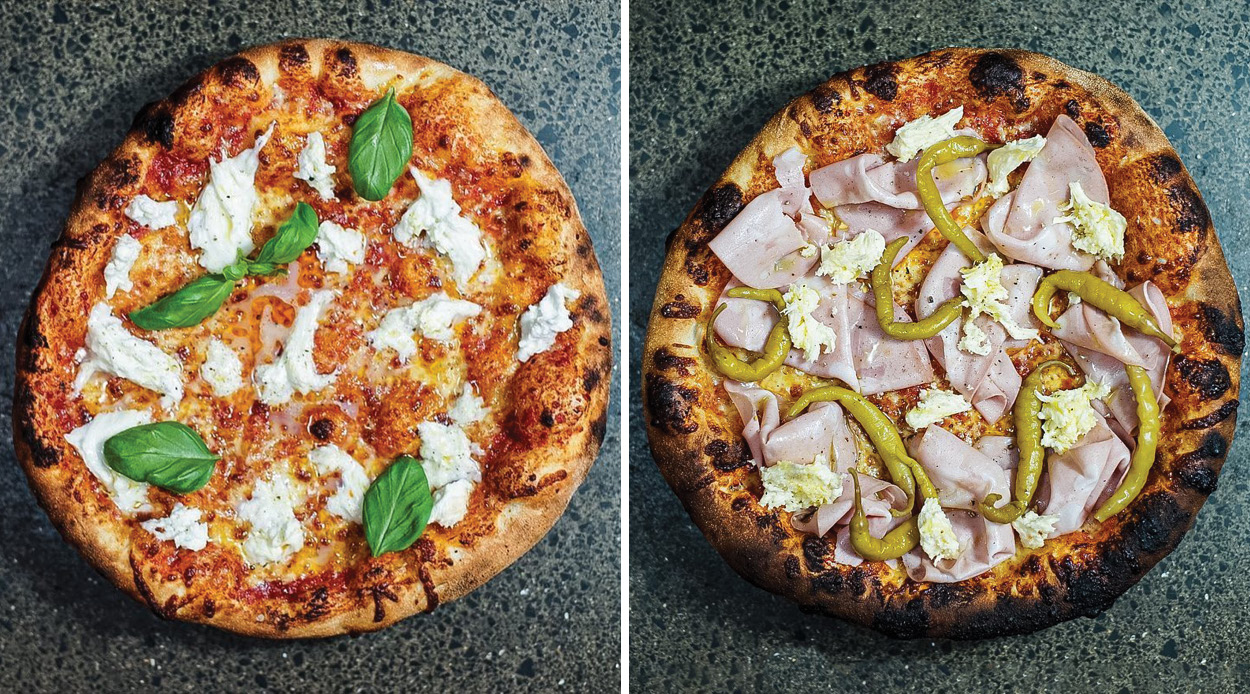 You'll find classics like a margherita and pepperoni, alongside a mushroom pizza with shallots, raclette vincotto and thyme, and a very appealing mortadella combination with fresh mozzarella, olives, roasted red peppers and guindilla chillies.
Currently, during alert level 3, Green Door Pizza is available as a pop-up pick-up joint from The Candyshop in Newmarket, where you can order whole pies to take home. For when it launches properly in level 2, its location is on the ground floor of Commercial Bay and the focus will be on individual slices. The drinks offering will encompass natural wine and beers on tap.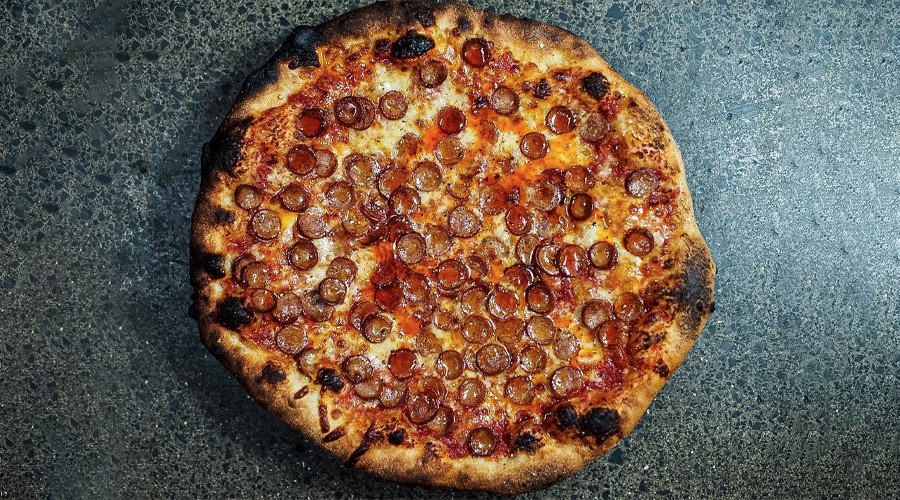 Further flavours that will appear at the Commercial Bay location are a vegan 'melanzana' (smoked eggplant, cavolo nero, confit garlic and almond cream), a ricotta and zucchini, and a Hawaiian with smoked speck and pickled pineapple.
Much like Good Dog Bad Dog, Green Door Pizza centres on a beloved food group and takes it to the next level, in terms of quality, flavour and execution. If you decide to give it a try while we're still in level 3, it's sure to brighten your bubble to no end. When Commercial Bay opens its doors again, we know where we'll be for a lunchtime slice or three.
Make sure to follow Green Door's social media for updates on when its flagship will open.