With a name meaning 'let's go' in Korean, Gaja has us ready to say the same to all our nearest and dearest after eating there only once. The charming 50-seater eatery is a brand new addition to Ponsonby Central's hospitality stable, and specialises in flavourful modern Korean fare that appeals for both daytime and after dark consumption.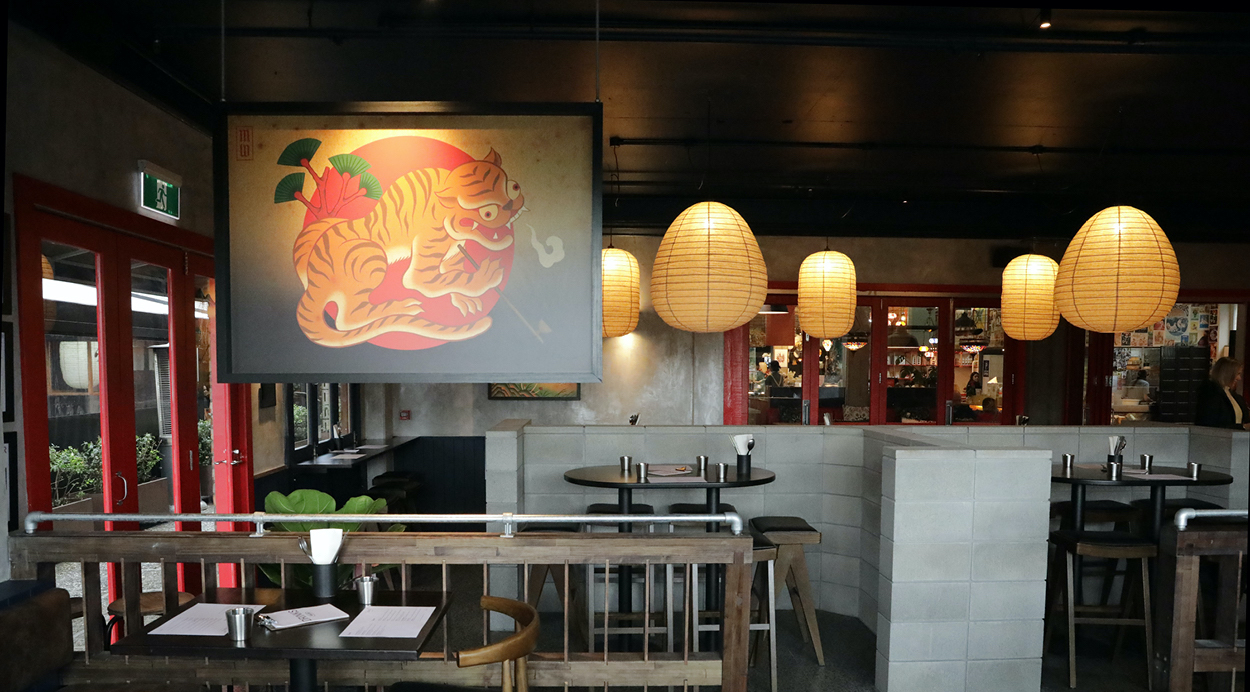 Run by Managing Directors TJ Pak and Josh Humberstone, Pak says he and his team are keen to get Aucklanders familiar with the concept of 'suljibs' — a Korean word that directly translates to 'alcohol house' or 'bar' — and the culture within them that is based on the sharing of food dishes and soju.
While, in the West, some of us might be most acquainted with the sweet, flavoured soju that accompanies a night on the karaoke mic, traditionally the type of soju enjoyed with meals is much cleaner in taste — more like sake. There are several etiquettes around enjoying food and soju as a group, and at Gaja they'll be explaining this culture to diners in order for people to understand it and therefore get even more enjoyment out of it.
Since our visit, we've learned that soju should always be shared — not sipped from the bottle or poured for yourself. Lift up your cup with both hands when someone is pouring soju for you, and you should down your first shot in one. This last point left a pleasant warm feeling spreading through the chest, which helped the food go down that much better.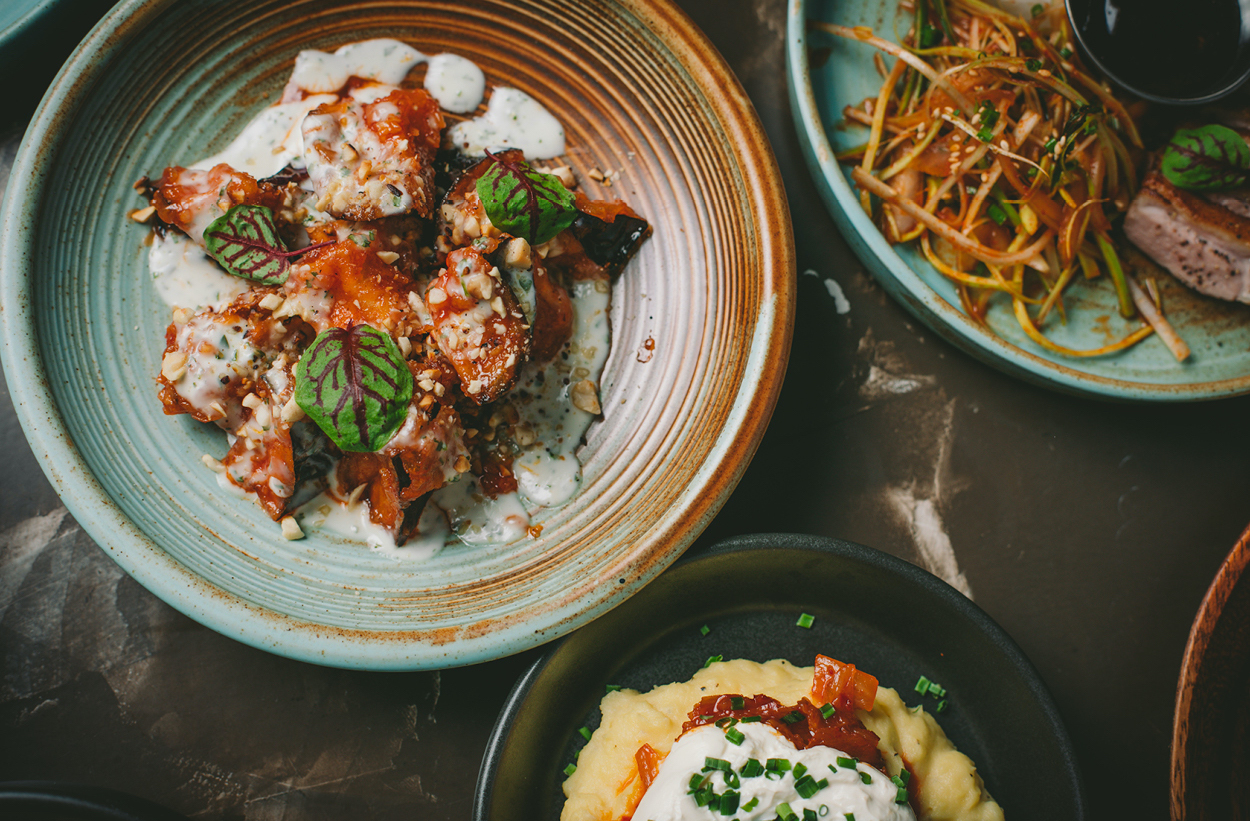 Speaking of food, Gaja's is delicious, with chefs Riley Min and Tako Yang harnessing the fundamental Korean bases of spicy, fermented gochujang, soybeans and soy sauce to create a menu that mixes dishes of traditional Korean origin with Western twists, and Western dishes with Korean tweaks.
While the lunch menu comprises a selection of bowl-based 'dupbab' dishes for a quick bite (these are made with various tasty proteins served over rice), the rest of the offering is designed to share. 'Gang Jeong' eggplant is a highlight; pieces of eggplant that have been cooked until impossibly soft in the middle, deep-fried so they're crispy on the outside with a sticky gochujang glaze and yoghurt sauce.
Gaja's fried chicken employs the same, deliciously sticky flavours, only meat-ified, and the 'Sunset' salmon is a fresh plate of cured king salmon with various pairings that is both a joy to look at and to eat.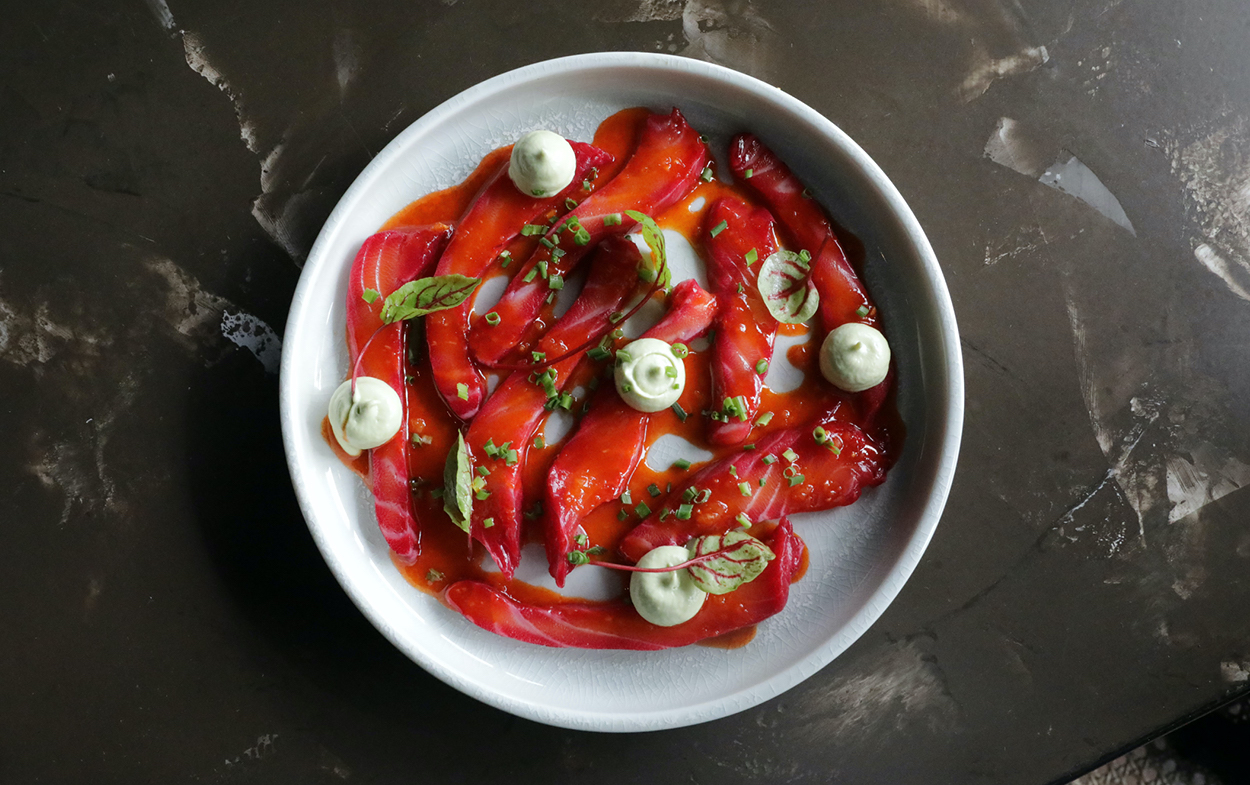 The Kimchi fried rice, a traditional Korean favourite, is comforting, salty, savoury and hard to stop eating once you start. Topped with a fried egg, it's a great side to any of the other dishes. We also loved the Ddukbokki — described as 'the closest you'll get to Korean pasta', addictively chewy rice tubes that resemble elongated gnocchi are served in a thick gochujang sauce, infused with bone marrow and finished with a topping of tempura crumbs and green onions.
We gobbled up Gaja's Korean take on prawn toast, with a juicy prawn and corn filling sandwiched in miniature fried toasties, served alongside a sweet and slightly spicy dipping sauce.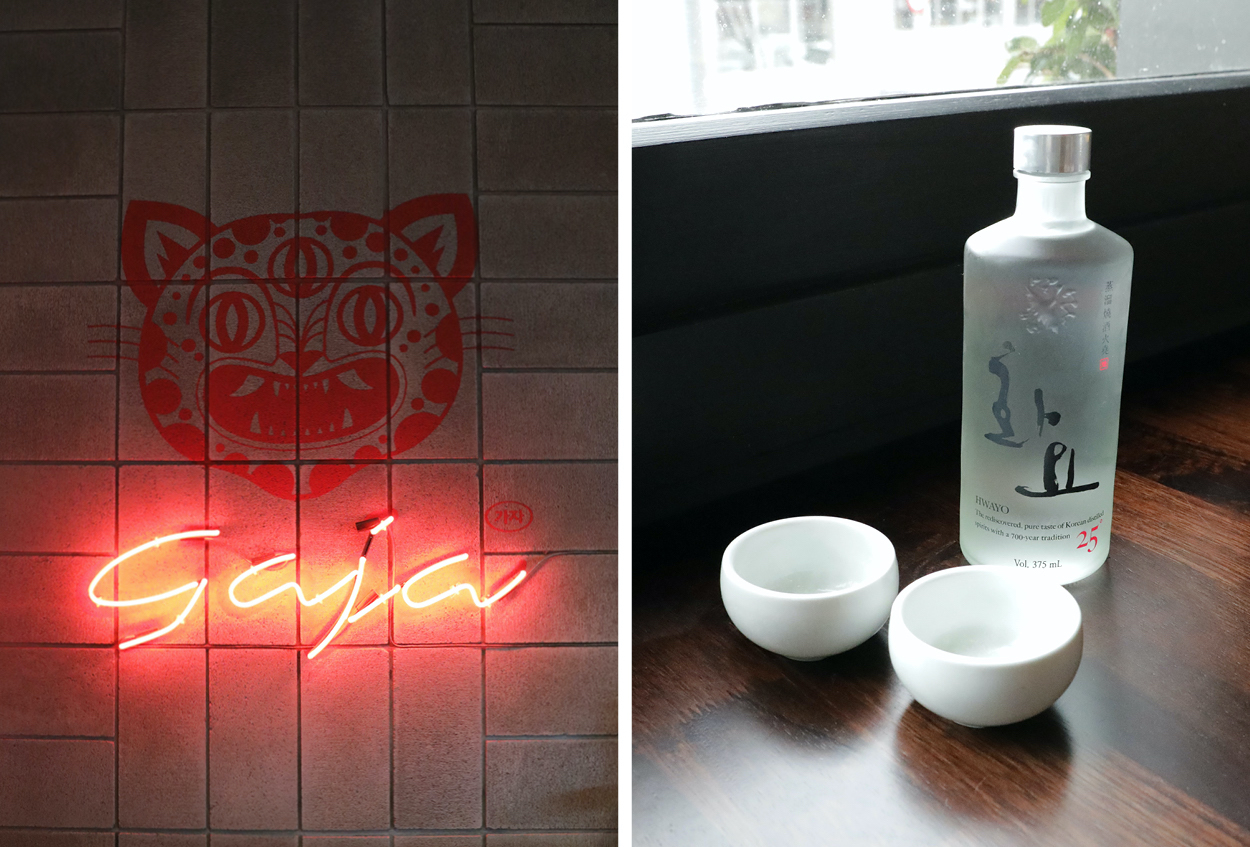 From small snacks to medium and larger dishes, there is plenty on offer for carnivores and vegetarians alike. Drinks-wise, as well as wine and beer, and a selection of sojus (including non-flavoured, flavoured and premium varieties) there is a selection of cocktails, most of which harness the same fusion vibe of the food. The signature 'Hwaju' cocktail is a fruity yet sour concoction of cherry soju, dark rum, pineapple, lemon, cranberry, cherry bitters and egg white, while an 'Espressoju Martini' sees premium Hwayo 41 soju added to the traditional coffee-based recipe. The 'Seoul Spritz' also sounds intriguing, a refreshing mix of gin, prosecco, blueberry soju and soda.
With the Ponsonby Central complex and surrounding area currently undergoing substantial reinvigoration, it's set to become even more of a dining destination than it already is. With its lighthearted yet thoughtful offering, Gaja is set to be leading the pack.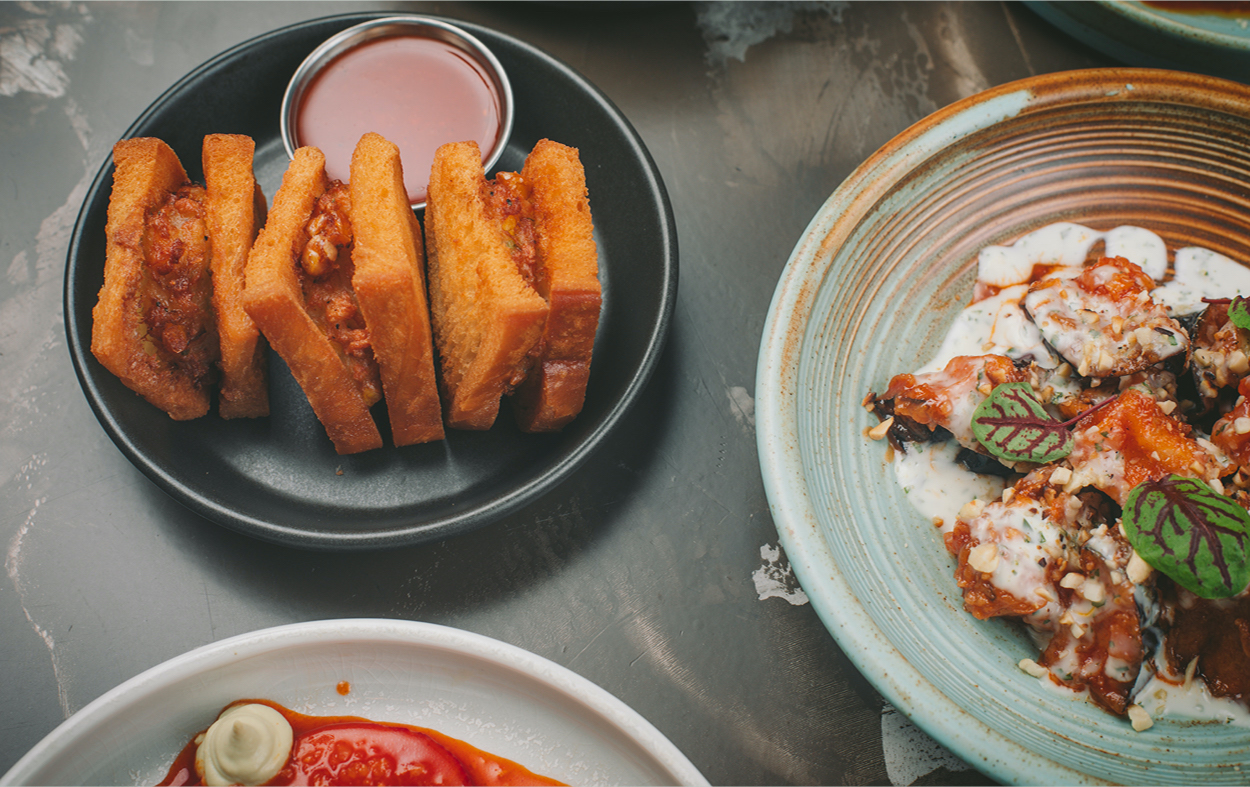 Is there a new opening you believe should be on our radar? Let us know at [email protected]
Opening hours:
Monday to Sunday: 11:30am — late.
Gaja
Ponsonby Central
4 Brown Street,
Ponsonby