Ponsonby Road cafes and restaurants are primed on prime real estate for long lunches and even longer waitlists. But as the sit-down eateries stretch out down the street, a new kid just around the corner — Fat Belly Deli — is switching things up.
Situated as an aside on Franklin Road, the gourmet sandwich shop offers 10 sensational styles that can be grabbed on the go, or with a make-your-own option for those that want to give the menu a run for its money.
The new opening is a combined effort by four co-owners who, between them, have owned popular bars in Christchurch. "For various reasons, including Covid, we've all inadvertently ended up back in Auckland again," says one of them, Fraser Hepburn. "Everyone's brought something to the table, which has made it easy."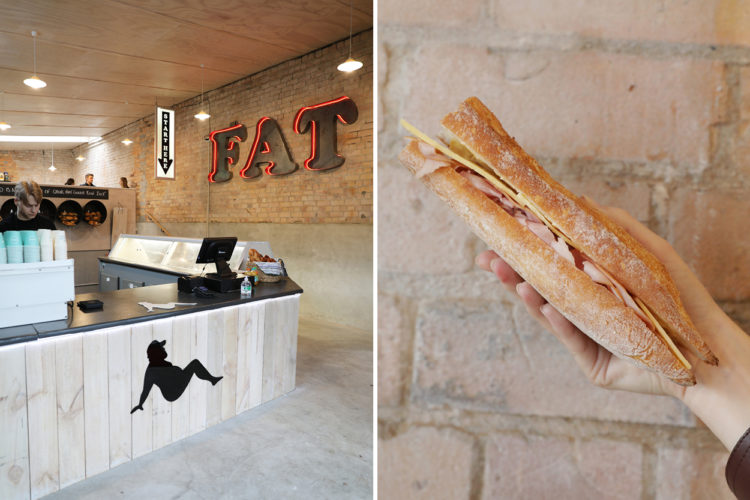 That no-fuss philosophy permeates across the shop. In the former Flowers on Franklin space, it has kept its exposed brick walls and added a large counter and deli chiller to line up along. But what to order when it's your turn?
Smokey and the Bandit is a moreish mouthful of smoked cheddar, bacon, pulled pork, jalapenos, onion and chipotle sauce (with or without chilli). If you have a sweet tooth, The Tangy One is an uncanny yet delicious combination of tasty cheddar, strawberry jam, ready salted chips and mayonnaise.
You can't go wrong with the classics, such as the Reuben on rye and French baguette with ham and cheese. For those going it on their own, the ingredients are the usual fresh fare, from pickles to pastrami. Wrap it up with ciabatta, French bread, focaccia, rye or a brioche bun — delivered early each morning by a neighbouring baker.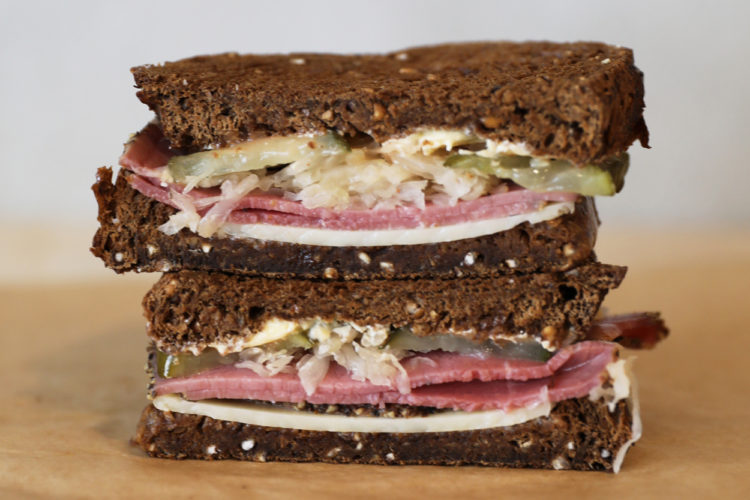 To be able to serve those on their way to work, Fat Belly Deli opens at 7am, at least an hour earlier than those establishments that have been up late the night before. Breakfast specials, including a bacon and egg roll and coffee combo, are available until 9am. You might want to pick up a sammy (and sweet patisserie) for lunch at the same time, with pre-made options ready to go, or made in the time it takes to brew Mojo's signature blend.
This is just the beginning for Fat Belly Deli, which opens its doors on weekdays, but hopes to extend to weekends soon. Finding hospitality staff due to the ongoing effects of the pandemic has been a challenge, but Hepburn is confident they will get over any growing pains.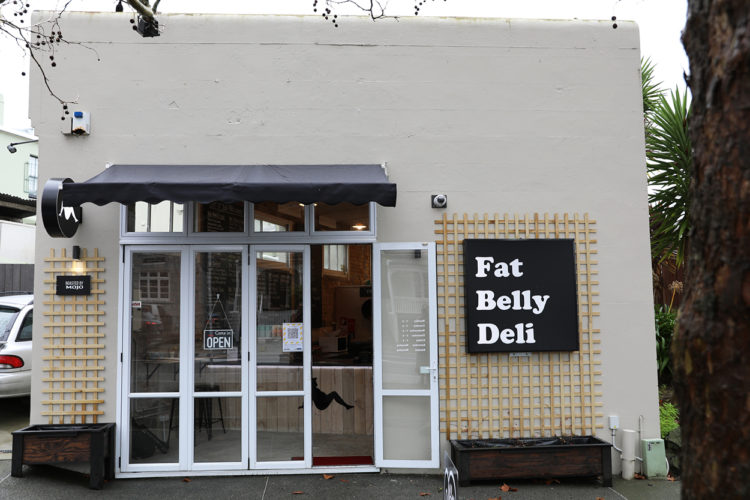 The team plans to expand on the menu and offer seating on a small mezzanine floor to the back of the store. Come spring, there will be an outside set-up with a canine-friendly space — the owners' pets are listed as company directors on the website, so they are sure to be there.
Opening hours:
Monday to Friday: 7am — 3pm
Currently closed weekends
Is there a new opening you believe should be on our radar? Let us know at [email protected]
Fat Belly Deli
2A Franklin Road
Freemans Bay