"We want the community to use this as their local, and come in a couple of times a week," says restaurateur Amanda Frecker. The owner of recently-opened Bucklands Beach eatery Bucks Bistro is well-versed in the nuances of what it takes to establish and run a successful venue — her inner-city restaurant Rice was a must-visit in the early 2000s, and since then she's been entrenched in various facets of the food industry before the pull of owning and operating her own place once again become too strong to ignore.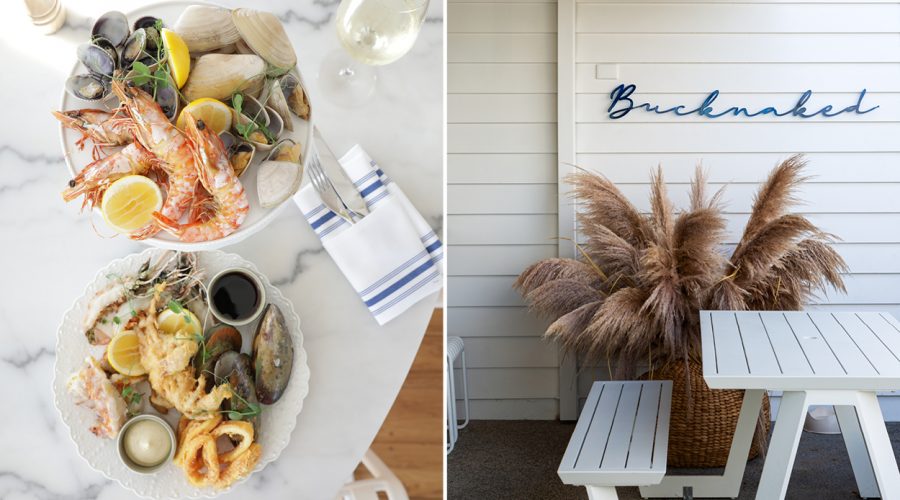 A five year search for a beachfront spot ended, successfully, with Frecker striking gold at the charming corner site where Bucks Bistro can be found. Gracing The Parade at Bucklands Beach, the ocean is always in view no matter where you're seated and on a good day the sun streams in.
Working with architect Tim Dorrington and designer Sam Elliot, Frecker has created a light and bright yet cosy and welcoming space, with a palette of white, ash woods, pastel leathers and granite that perfectly complements the coastal surroundings. A chic fireplace bestows its warmth in winter, while the restaurant's front doors and windows can be thrown open to embrace the summer months.
The menu centres around fresh, seasonal bistro food with seafood at its heart. Bucks Bistro Head Chef Tom Loose creates visually stunning food that's even more of a joy to eat — having come from a senior position at O'Connell Street Bistro, his pedigree is impressive indeed, and his focus on creating interesting, delicious dishes is geared towards that same attitude of welcoming the same people multiple times a week (as well as one-off diners, of course).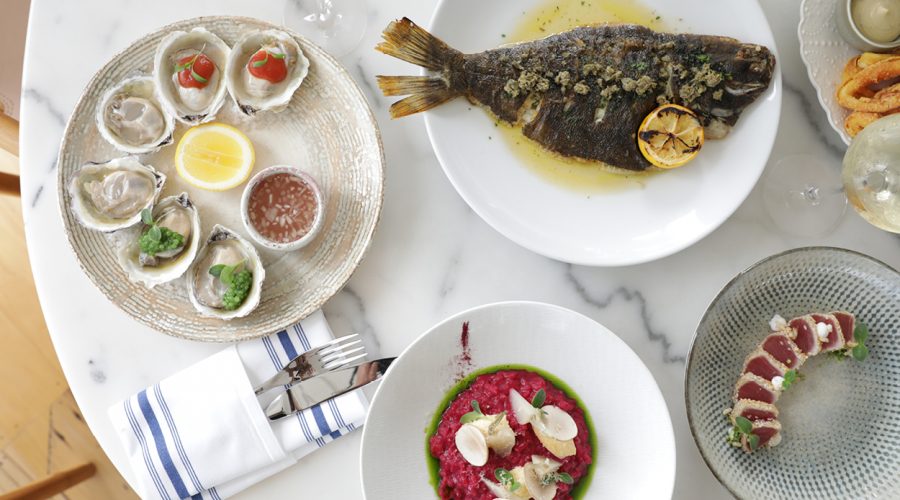 If you're a seafood fan, it would be a travesty to overlook Bucks' signature seafood platter — the abundant arrangement can be ordered with or without grilled crayfish tail, and comprises baked tiger prawns, tuatua, pipi, cockles, tempura soft shell crab and green-lipped mussels with various delicious sauces.
Tuna tataki is perfectly seared on the outside with sesame seeds, coconut and wasabi peas, puffed rice and borage cress, while a whole yellow belly flounder is delicious in brown butter, with capers and chervil.
Salt baked beetroot risotto is a lovely vege option, with pickled turnips adding contrast to the flavours, and a parmesan custard that can be left off to make it a vegan dish. On the other end of the scale, pan-seared eye fillet is exquisitely cooked with zero chewiness, paired with Jerusalem artichoke, kumara crisps and courgette. The desserts are just as delicious, with a dark chocolate pannacotta arriving with chocolate soil, buffalo yoghurt and pickled blueberries.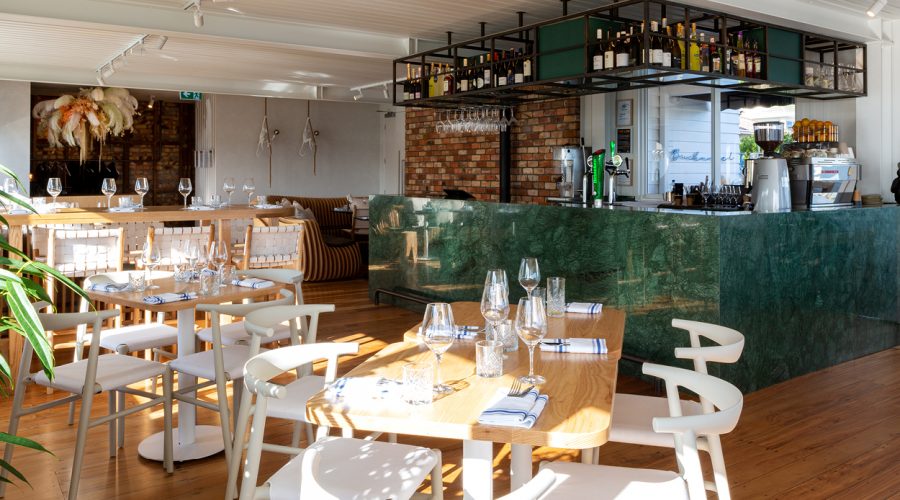 Being an asset to the neighbourhood is of utmost importance to the team and Frecker says they are constantly taking their diners' feedback on board. "We're invested in this community, and are aware that if we're going to stick around, we need to do what the community wants."
Not to be everything to everyone, she says, but taking into consideration people's wants while providing top quality, well-priced food is the goal. Both Frecker and Loose say they have been slightly surprised by the prevalence of plant-based eaters that come to dine with them, so have expanded the vegetarian and vegan offering even further for their winter menu.
Most of Bucks' staff are locals (chef Loose is based in Cockle Bay and Frecker in Sunnyhills), and there's a strong emphasis on supporting quality suppliers like Clevedon Buffalo Company, and Fin and Leaf Aquaponics. Frecker has dynamic plans for the bistro, with the space available to hire for events, and a take-home meals arm to come for families in the area, plus fresh fruit ice cream in summer.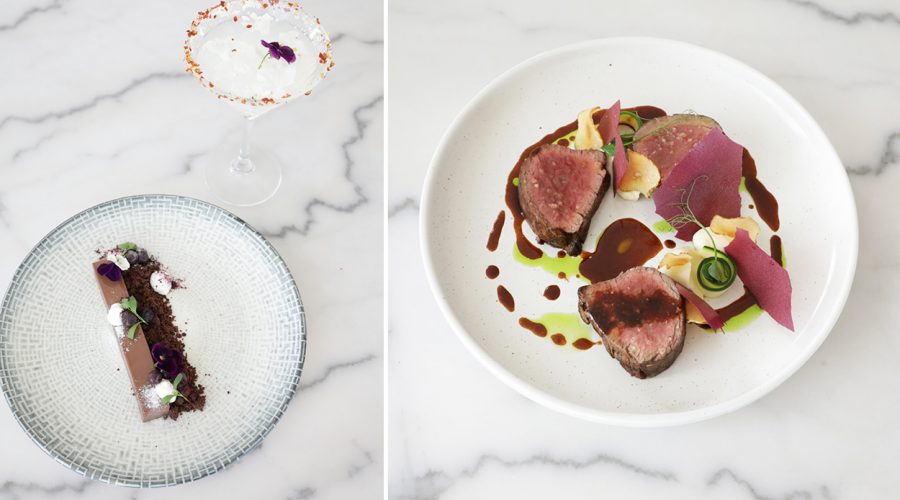 There are plenty of carparks and, for those who sail in or come over from nearby islands (quite a common occurrence, apparently), two moorings and a water taxi are available for booking. Bucks is a 10-minute boardwalk from the Half Moon Bay passenger ferry, or a short ride with local, on-demand shuttle service MyMobigo.
Whether you're a local of the area or are looking for somewhere great to eat next time you're out that way, we highly recommend letting the team at Bucks Bistro take care of you with warmth, finesse and — most importantly — delicious food.
Opening hours:
Monday: 4PM — late
Tuesday to Friday: 11AM — late
Saturday to Sunday: 8AM — late
Bucks Bistro
23A The Parade
Bucklands Beach
(09) 2158435