If there is one thing we have learnt these last few months, it's that moments with friends and family are special, and should be treated as such. While many of us have missed milestones, there is no time like the present to celebrate our successes — no matter how big or small — and raise a glass to the good times. Now that we are not taking any moment for granted, why not reach past the regular rosé for a sparkling bottle of G.H. Mumm Grand Cordon Rosé?
In time for the summer holidays — and long summer days and evenings with a glass of Champagne in hand — G.H. Mumm is giving us reason enough to celebrate. The leading Champagne Maison has a legacy of bringing people together to toast to their life, their choices and their pursuit of progress, no matter how casual the occasion may seem — especially as we have come accustomed to sharing special moments in our own backyard (quite literally).
Opening a bottle of the G.H. Mumm Grand Cordon Rosé can elevate any personal event, whether it is enjoyed on its own or paired with a range of creative and modern dishes. This is an inspiring sip — as our celebration suggestions show. Best book in a long-awaited catch-up and recreate one of the below.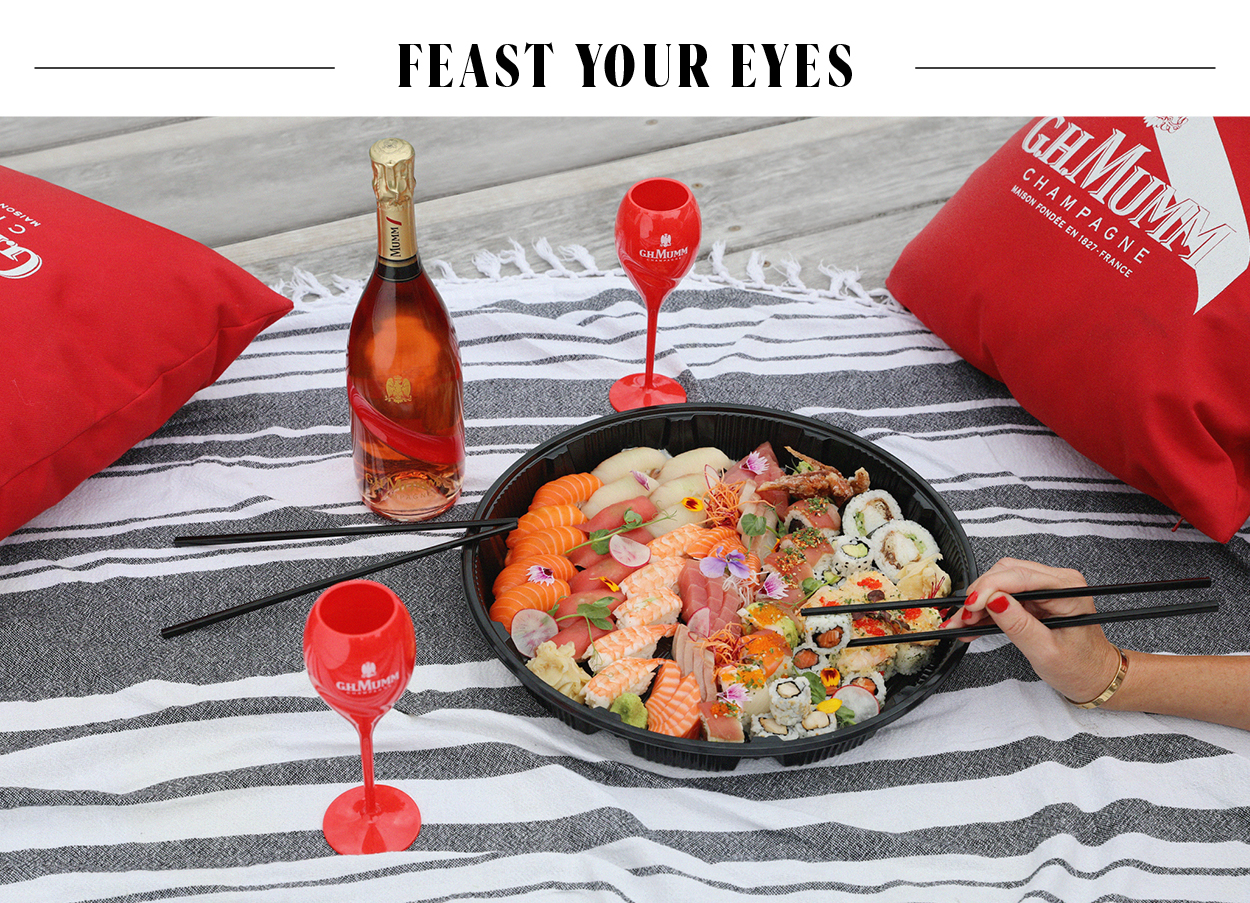 For when you want to be the host with the most, Mumm's Grand Cordon Rosé is as radiant as the sunset — with glints of orange energised by a stream of fine bubbles — that is an aesthetically pleasing match for sushi and sashimi, like the colourful platters found at Ebisu. From fresh tuna and salmon to kingfish and prawns, these bracing Japanese flavours pair well with the Rosé's invigorating initial impression on the palette.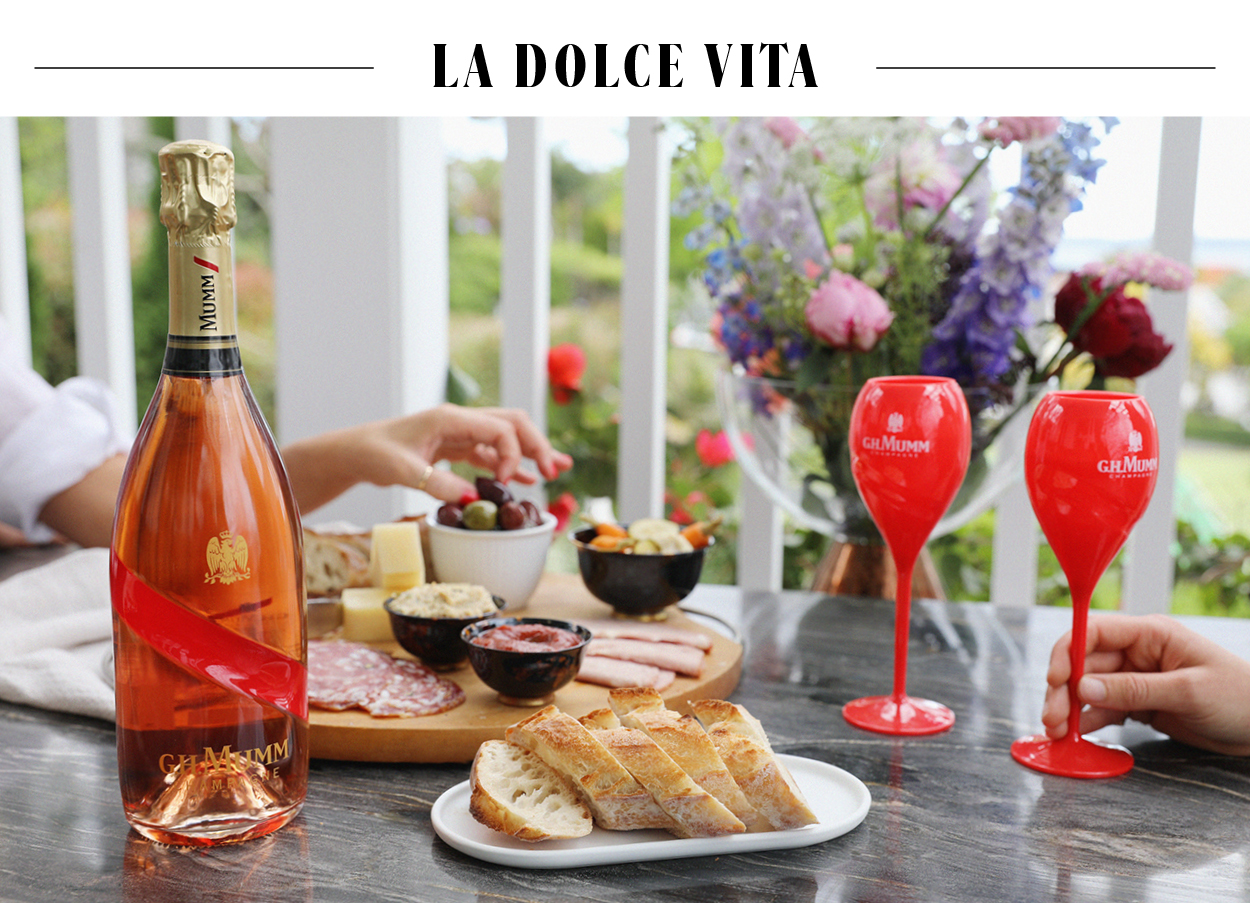 When you want to toast to past success or new beginnings, we recommend a sublime Italian moment in time. The passion that goes into an antipasto platter like Non Solo Pizza's are a match with Mumm for intensity — and they pair well with the Grand Cordon Rosé's on-the-nose notes of candied berries and sweet spice, with a subtle yet luscious hint of red-berry coulis.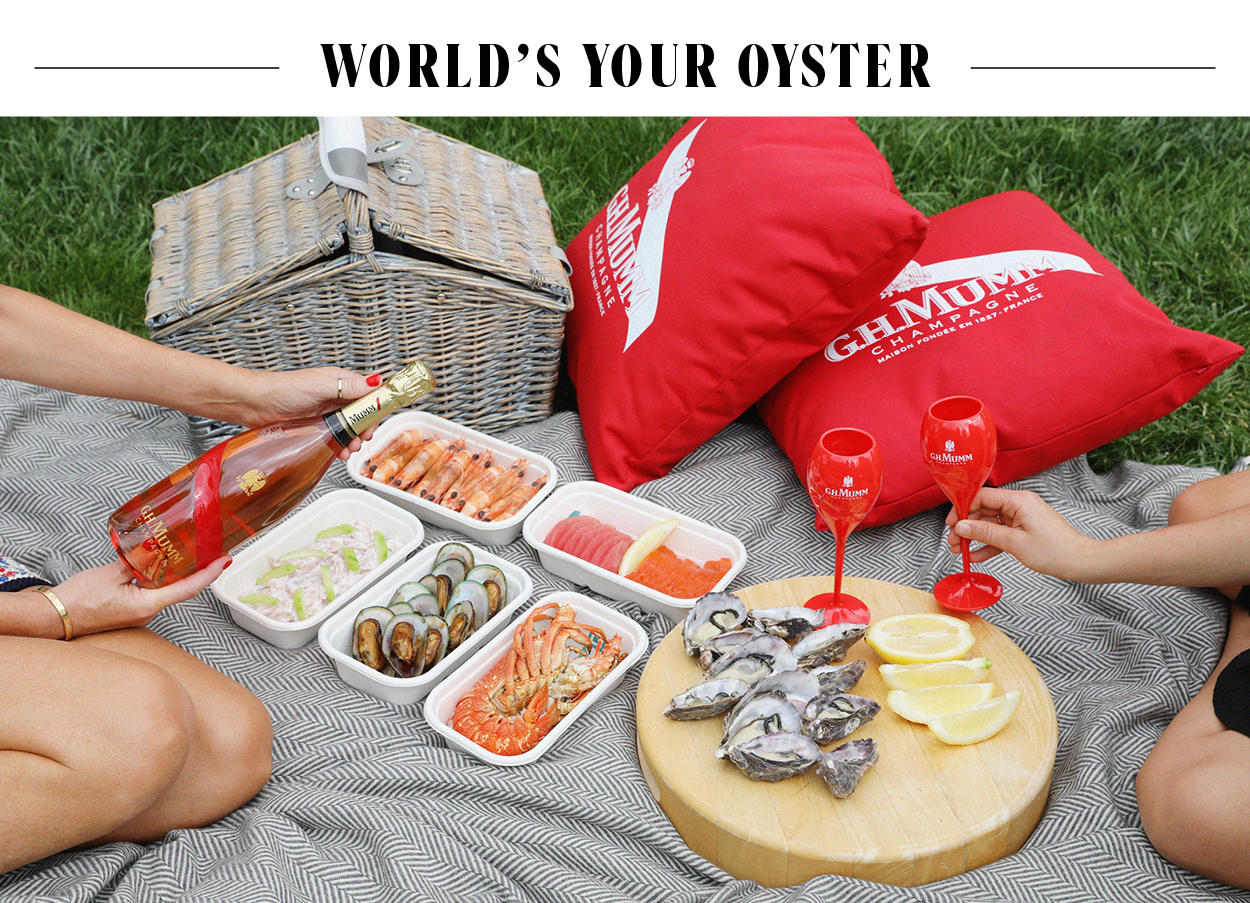 When marking your own milestones, bringing along only the best bubbles will do. The Grand Cordon Rosé pairs particularly well with New Zealand seafood, as sampled in Ostro's fine platter. The assured vivacity of such a get together will match that of G.H. Mumm and its bottle of Grand Cordon Rosé — the latter of which is both energetic and elegantly structured with a long, bright finish.
To ensure you have something to toast to, we are giving away a G.H. Mumm celebration, including one bottle of Grand Cordon Rosé, two drinking flutes, two cushions, a picnic basket, a beautiful bouquet from Kensal Flowers and your choice of one of the above Savor Group meals.
This competition is now closed.