After a week at home, we're more than ready to get out and about once more, supporting our favourite local venues and enjoying the privilege of drinking and dining somewhere outside those same four walls.
Perfect timing then, for an event such as this: In the spirit of keeping the summer mood humming for as long as possible, Lobster & Wagyu has joined forces with everyone's favourite drink mixer, Aperol, for a five week DJ series, featuring Aperol Spritzes galore and delicious Lobster & Wagyu bites, all soundtracked by some of the best beat-maestros in town.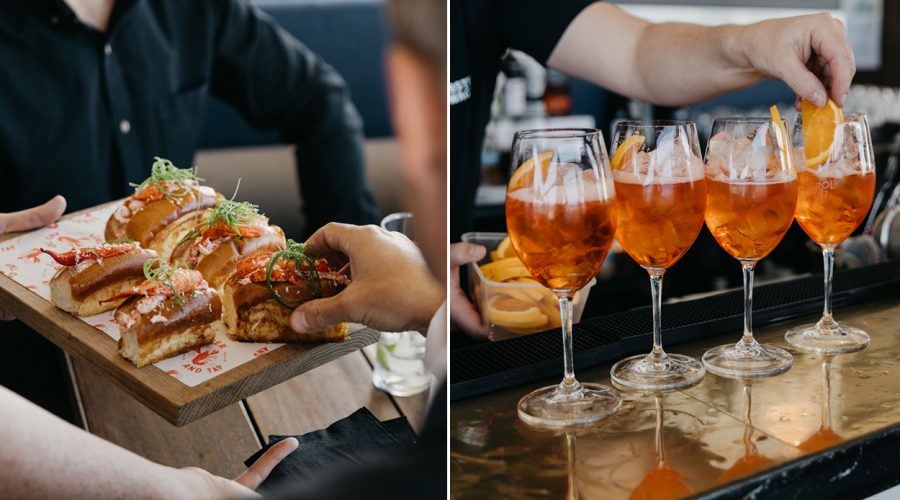 Starting this Thursday 11th March, Aperol Afternoons at Lobster & Wagyu will take place every Thursday and Friday from 4pm until 8pm (with complimentary aperitivo bites from 4pm until 5:50pm). On the food menu, expect the likes of lobster croquettes with citrus mayonnaise; tomato bruschetta bites with salsa verde; cheeseburger sliders and a tiered platter featuring a selection of all the tasty aperitivo snacks.
This event is bound to be popular, so if you'd like to soak in the iconic harbour views from the Seafarers rooftop, and let DJ Frank Booker and friends provide upbeat ambience while you sip on a Spritz and indulge in scrumptious bites Lobster & Wagyu, we suggest you make a booking.
Book a table for Aperol Afternoons at Lobster & Wagyu on the Seafarers website here.