The newest addition to Auckland's host of intimate dining spaces is Kingi Private. This latest opening promises to be a truly unique experience that combines the relaxed warmth of Kingi with the refined elegance of The Libraries at The Hotel Britomart. Tucked away in the hotel's heart, this private dining and meeting space is designed to bring people together for a feast or to do good business, and is quickly becoming chatter among those in the know.
Here, Kingi Co-Founder Tom Hishon cultivated a relaxed ambience. Upon entering the light-filled dining room, guests are greeted by a breathtaking raw-edge swamp kauri slab table, which serves as the space's centrepiece. Beneath a shimmering fish-scale chandelier, diners can sit back and relax in comfortable padded chairs. The glass-boxed larder kitchen allows guests to catch a glimpse of the chefs as they prepare seasonal dishes, creating an immersive dining experience.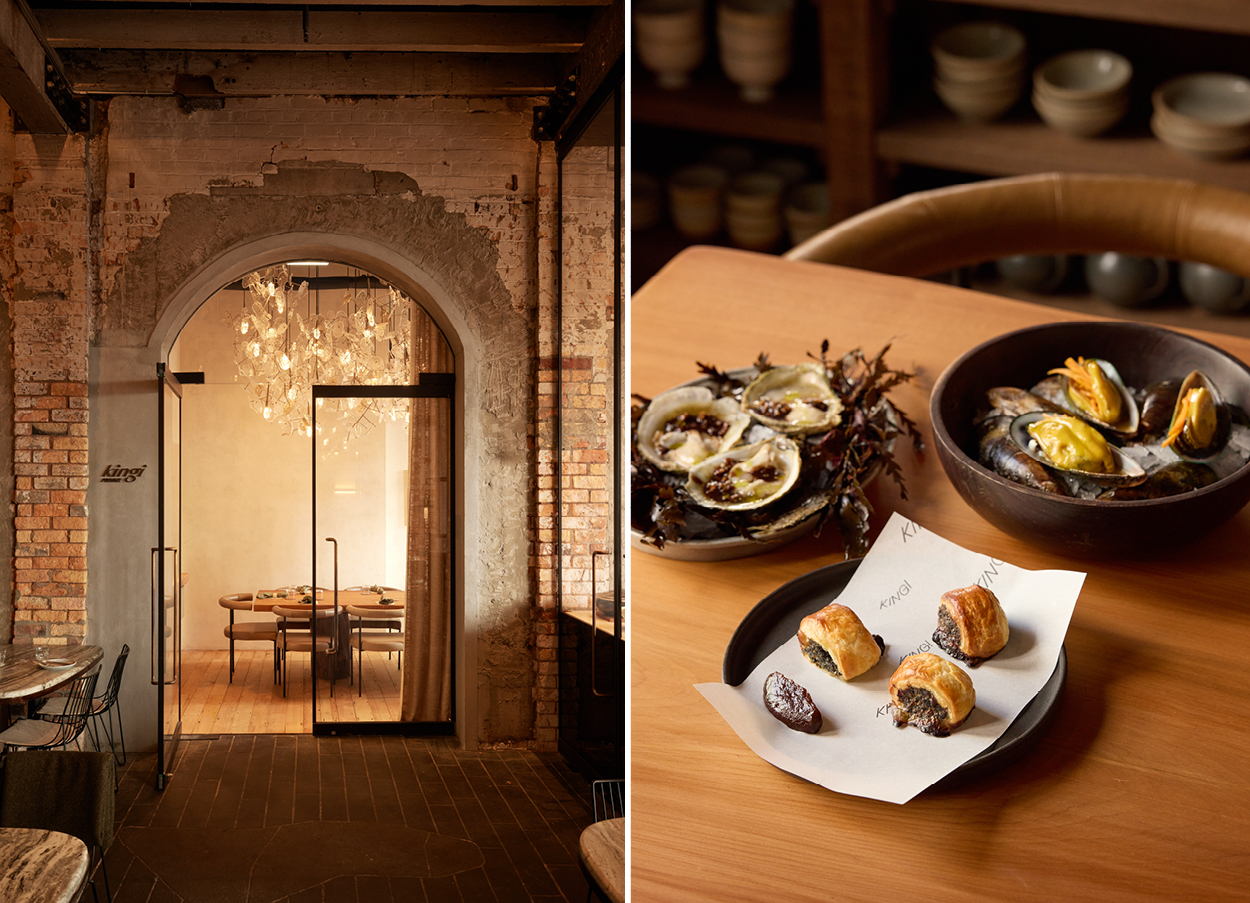 But Kingi Private is more than just a place for special meals. At the room's north end, an elegant wooden sideboard conceals a 65″ screen, which can be used to host board-style meetings, intimate product launches or special presentations. The space is equipped with high-speed internet connectivity and state-of-the-art AV facilities, making it an ideal location for productive business meetings.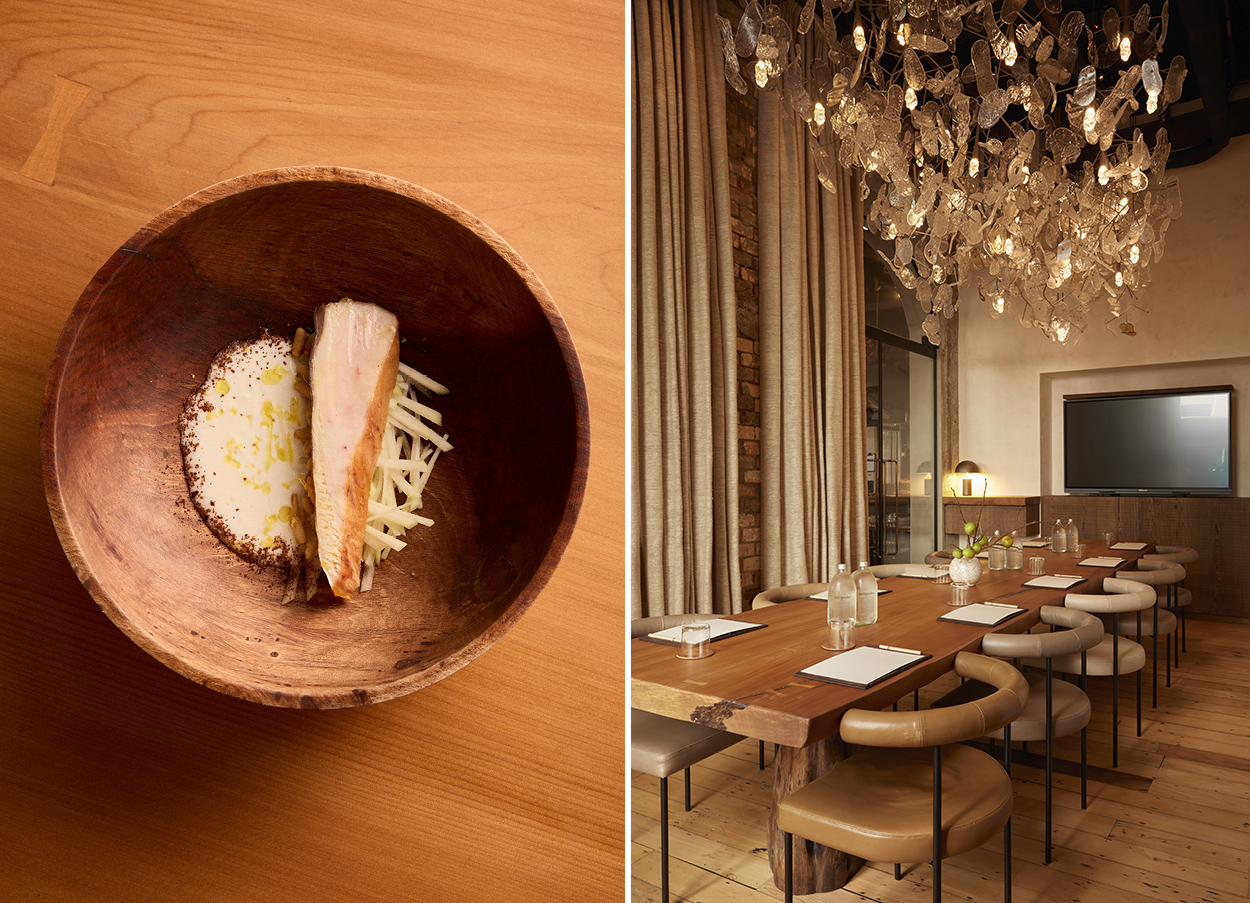 The culinary team have designed a sumptuous five-course tasting menu that reflects the restaurant's sustainable and seasonal ethos. They have sourced their ingredients from their most cherished producers, creating new and exciting dishes that are sure to delight the palate. "We're going to have some fun in this space and create an interactive experience that will be remembered for all the right reasons," Hishon shares.
Kingi Private is designed for up to 14 guests for a sit-down meal or 12 for a catered meeting or presentation. It is the perfect venue for those seeking a more intimate dining experience as much as it is a productive and inspiring space to do business. The space is now open for bookings here, with seatings available from Saturday, the 1st of April, onwards.
Ultimately Kingi Private is a testament to the beauty of blending warmth and elegance. It is a space that allows guests to escape the stresses of the city and indulge in a unique and unforgettable experience. The space is designed with attention to every detail, from the furniture by designer Simon James to the bespoke tableware created by ceramicist Rachel Carter. And from here, it is evident that Kingi Private is more than just a private dining and meeting space; it is a true work of art.