Having long been the breeding ground for independent thinkers and those who eschew the traditional, Karangahape Road's new generation of hospitality operators are contributing exuberantly to the area's vibrant heart and soul, firmly establishing it as a destination for both gastronomic pleasure and rollicking good times.
Sprawling across the prime spot at the back of St Kevins Arcade, framed by the building's recognisable bay windows, Gemmayze St opens its doors five nights a week to share the rich history, warmth and hospitality of Lebanese cuisine — their infamous silky hummus has garnered cult status — with its captivated patrons.
Founded by chef Samir Allen in 2016, Gemmayze St pays homage to both Allen's Lebanese heritage and his experience in some of Auckland's top kitchens; a harmonious expression of modern Middle Eastern dishes and flavours created with New Zealand's unparalleled produce.
"I always knew I wanted to end up cooking Lebanese food," he says. Having worked as a sous-chef at both The Grove and Baduzzi, Allen travelled to Lebanon in 2014, and connected with the origin of his culture passed down to him on his mother's side. It was here that a menu started to take shape, and while overseas he was offered a lease in St Kevins Arcade — an opportunity he gladly jumped at, having loved living in the same arcade in prior years.
"When I was at university, I lived at St Kevins Arcade and spent all my free time on K' Road. I always felt far more comfortable here than anywhere else — it's a place where everyone can be themselves."
Allen's modus operandi has always been to give people an insight into what Lebanese food is, outside of what was a fairly basic view back in 2016. "It seemed to be a food and a culture that wasn't being allowed to move forward like other cuisines," he says. Growing up, he was shown a sense of unprejudiced hospitality at his Nana and Jiddi's table — everyone was welcome. Allen wanted to honour his ancestry by offering people a similar experience, how food and community are often so beautifully intertwined.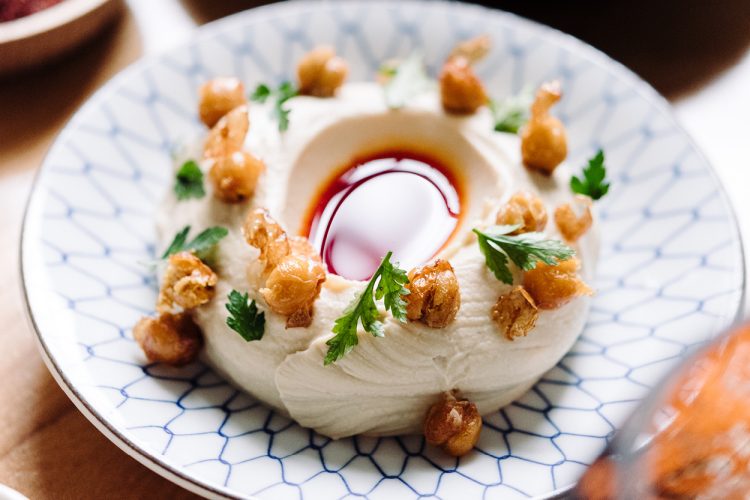 Allen agrees Karangahape Road's evolution into a dining destination is a positive one. "It's really cool to see people that would not normally come to Karangahape Road, [who have] come here to dine," he enthuses. "It's one of the best places to eat in Auckland, a place where you can go to have a real dining experience and be served by people who really care about what they're doing." He namechecks Apéro's Leslie Hottiaux and Mo Koski, and Pablo Arrasco Paz and Patrick Schmitt of Madame George as other K' Road owner/operators embodying this dedication. "As long as K' Road doesn't lose its authenticity, it will continue to be one of the best dining strips in Tāmaki Makaurau."
Looking back since his restaurant's inception, Allen feels humbled that people have embraced his modern interpretation of Lebanese food with such enthusiasm. "[I feel] Even prouder than I was of my Lebanese heritage, and grateful to all the amazing people who have worked at Gemmayze St and made it what it is. I'm excited about taking it even further."
Gemmayze St's neighbours in the arcade are well-acquainted with growth. Since opening their first restaurant, Culprit, on Wyndham Street in 2016, chefs Kyle Street and Jordan MacDonald's stable of eateries has progressed to encompass five venues, two of which reside within the soaring openness of St Kevins Arcade.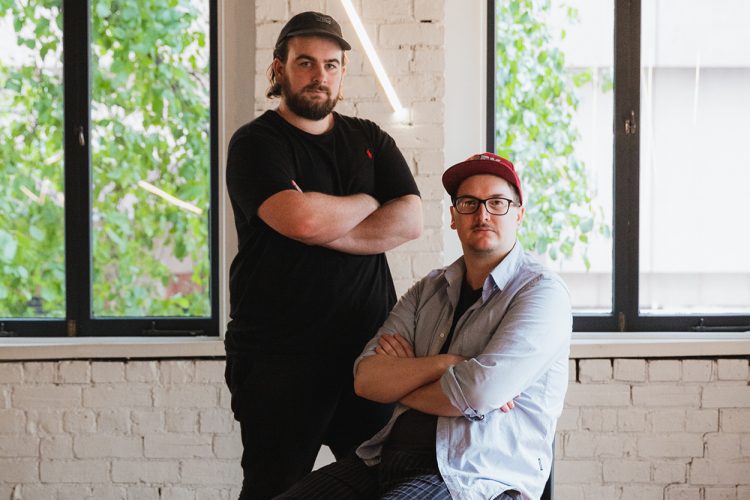 Bringing the fun of both Lowbrow's contemporary fast food, and the freshness of Nook's Japanese-inspired yakitori concept, felt to the duo, like an excellent complement to what was already on offer.
"We had an idea of what this [Lowbrow] was going to be while we were first working on Culprit," says Street. "It was a refuge for some of the ideas that were more "lowbrow" than what Culprit was, and we just kept putting them to the side as we refined Culprit. We ended up getting an opportunity to do it downtown but we always thought we wanted to do another one that had its place a bit better."
Lowbrow's Karangahape Road diners tend to embrace the full service, sitting down to enjoy the craft beers and natural wines on offer with a meal. And the opening of Nook barely two months ago has served to boost the arcade's abundant food offerings even further.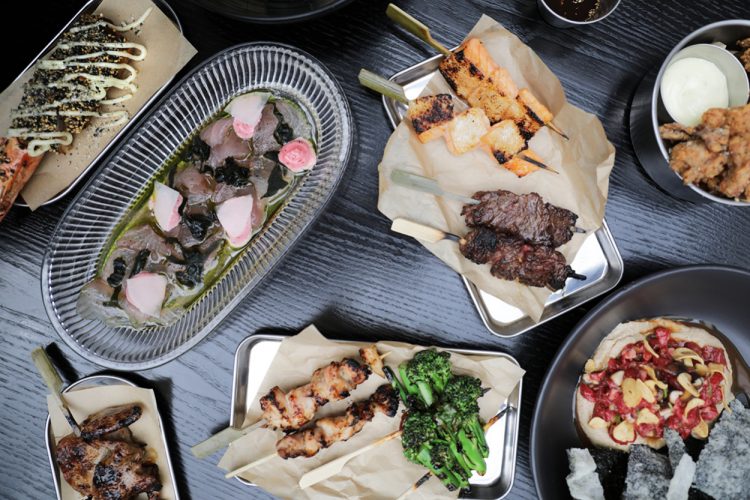 "It's a nice place to be, and a completely different crowd of customers," says MacDonald. "They're not in a rush. Lowbrow fits — it's found its home a lot more here."
There are so many things to love as a customer dining on Karangahape Road, says the duo. "There's variety. You can get anything from K' Road," says MacDonald.
Street adds: "It's unique and independent points of view; the people that are congregating here are unique thinkers."
Community support is vital in supporting these owner/operator businesses, he says, prompting more would-be business owners with creative ideas to see others succeeding and follow suit. "That's how the community feeds more and more independent people coming into K' Road and continuing to grow."
Post lockdowns, Street and MacDonald have seen business return strongly, aided by the opening of Nook as they have been able to fully craft a cohesive atmosphere in their section of the arcade. "We've got a lot of reinvigorated enthusiasm, which is great and what we need right now," says Street.
"Everyone needs to double down on what they do, and really commit to it," adds MacDonald.
Identifying some of the habits that have helped them be successful in business, the duo cites their propensity for saying 'yes', clarifying it can also be a double-edged sword.
"We want to say yes to everything, but we've learned when we get there sometimes they're not giving us the reward that we're wanting from it," says Street. "We love what we're creating — it's self-motivating. If we didn't like what we were doing, the food that we were putting out, we would scrap the food. We don't have to drag ourselves to work. There's definitely stresses as restaurateurs and things that come with it, but overall if we didn't love moment to moment, why would we be here?"
"Every day's a great day," agrees MacDonald with a grin. "Even a shit day's a great day."