"We call it the 'Martha-odometer'," Francesca Mazza says, backed up by Aaron Carson who follows with, "you know, 'what would Martha do?", before laughing. The pair are explaining the name of their new cafe, Just Like Martha, as having been inspired by Martha Stewart, and, as Mazza tells me, by their habit of deferring to her as their spiritual guide in matters of the kitchen. "She's an icon," Mazza says, and I have to agree. So it feels right that in the same way Stewart is prolific in global hospitality and food, Carson and Mazza are, in their own way, working to become just as prolific in Auckland's dining scene. Just Like Martha is the latest in a number of openings by the powerhouse duo that includes Winona Forever, Major Tom, Rude Boy, FANG, Friday I'm In Love and Sugar at Chelsea Bay. Each with their own, unique edge but each rendered part of the same overarching family for their vibrant plates, generous portions and intriguing flavours that effortlessly combine various cultures and cuisines without becoming derivative 'fusion' cuisine.
Just Like Martha fits right into the line-up. Tucked into the lower level of a new apartment development on Mount Eden Road — more Three Kings than the street name would suggest — the vibe of the area feels suburban, residential and community-driven. "We're back in the burbs," Mazza says, "but it's where we started, so that's what we like." Here Carson jumps in to explain that an element of doing something "not obvious" also came into play when making the decision to open outside the inner city bubble and that providing a place for the community to congregate was important.
Inside, where there would have been potential for someone to create something that reflected too accurately the 'newness' of the building — in other words, offer up a cafe that was too modern to be welcoming or too 'cool' to be popular — Carson and Mazza have created a space that is eclectic, warm and inviting. Described by the pair as a kind of homage to the corner cafes of Europe, they explained how the aim had been to inject a sense of "heritage" into what was a wholly new space. The bistro-style chairs reminded me of the kind you'd see lined up on Parisian streets. The graphic wallpaper lent the interior a verdant, leafy warmth. The cubic lights felt charmingly antique. And the bright pink coffee machine stood stoically at the end of the counter — a beacon of what these powerhouse operators represent.
"Good food and good coffee," Carson tells me, explaining that, putting all else aside, those two things were what it ultimately came down to. Just Like Martha's menu could be described as classic Kiwi brunch fare with a twist, but as Mazza says, "what even is 'Kiwi' fare today?". As such, the food is a happy mix of flavours, textures and cultural touches that remains in line with the culinary ethos of its sibling eateries. The 'mince on toast' comprises Sichuan spicy mince piled atop a slab of housemaid chilli brioche with seasonal greens and a dash of FANG's (Carson and Mazza's Parnell Sichuan eatery) signature chilli oil.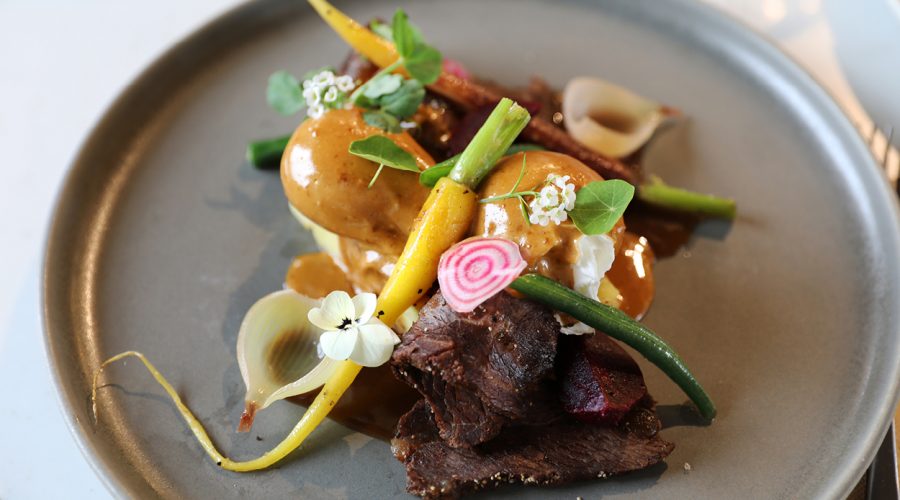 Of course, various incarnations of eggs Benedict are included on the menu — but in a typically unexpected fashion. The iteration with braised beef cheek was a particular highlight, served with balsamic hollandaise, a layered potato stack and a drizzle of comforting gravy.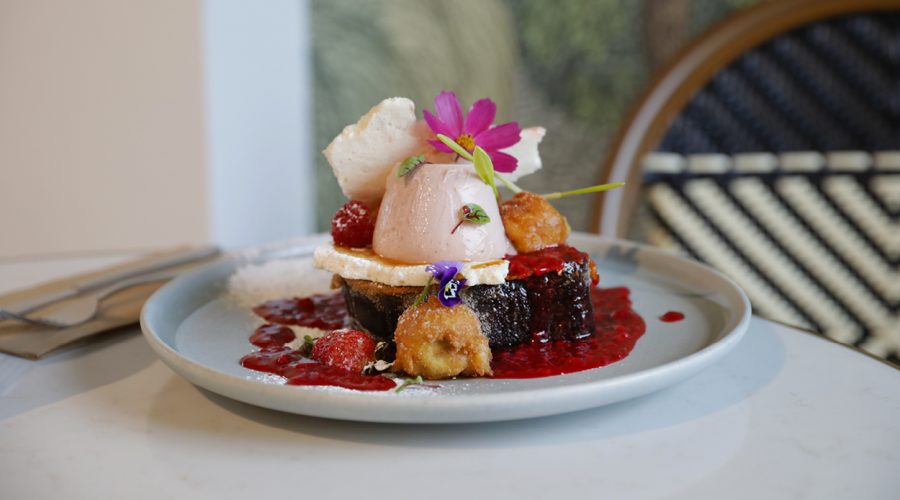 For those sporting a sweet tooth, Just Like Martha's French toast really takes the already indulgent dish up a notch with dark chocolate brioche, white chocolate and raspberry panna cotta, thyme meringue and pieces of maple-fried banana. But even if 'sweet' really isn't your thing, the double buttermilk fried chicken burger offers up the same opportunity to indulge. A delicious behemoth of a burger, this eye-popping dish includes some of the tastiest fried chicken we've tried, perfectly complemented by Southern slaw, chow chow relish and crispy shoestring fries.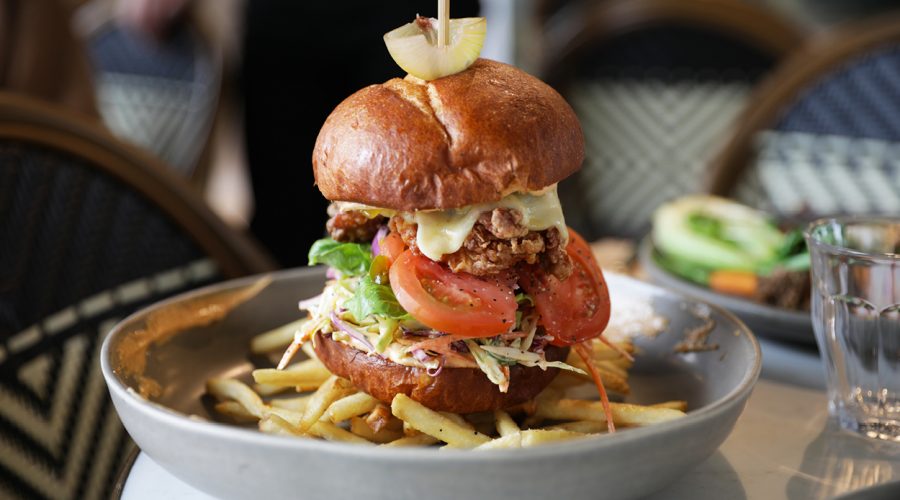 Elsewhere on the menu, a kids section features a more simple version of the aforementioned French toast, a boiled egg and soldiers dish and a classic ham and cheese toastie. It's a move that Mazza explains as imperative to making Just Like Martha an environment conducive to families.
With an ethos of inclusivity, food that can be made to suit any proclivity, a cabinet of mouth-watering sweet treats and slices and a coffee machine so bold that it's sure to imbue the espresso being made on it with an extra boost, Just Like Martha is Carson and Mazza doing what they do best — creating a space for people to come together over good, hearty food. So whether you're a Three Kings/Mount Eden local or not, this one's worth venturing out of your bubble for.
Opening hours:
Monday – Friday, 7am until 4pm
Saturday and Sunday, 8am until 4pm

Just Like Martha
985 Mount Eden Road
Mount Eden