You don't have to be a professional chef to appreciate a good knife—it's the one thing that will that will take food prep from monotonous and labour-heavy to enjoyable and efficient. And when it comes to next-level blades, none do it better than the Japanese.
There is a number of reasons why Japanese knives are superior. For one, the Japanese have a long and rich history of blade smithing, from those weilded by the Samurai to those used by the world's most lauded chefs to deliver unparalleled precision, Japanese blades are (in contrast to Western ones) sleek, elegant and lightweight.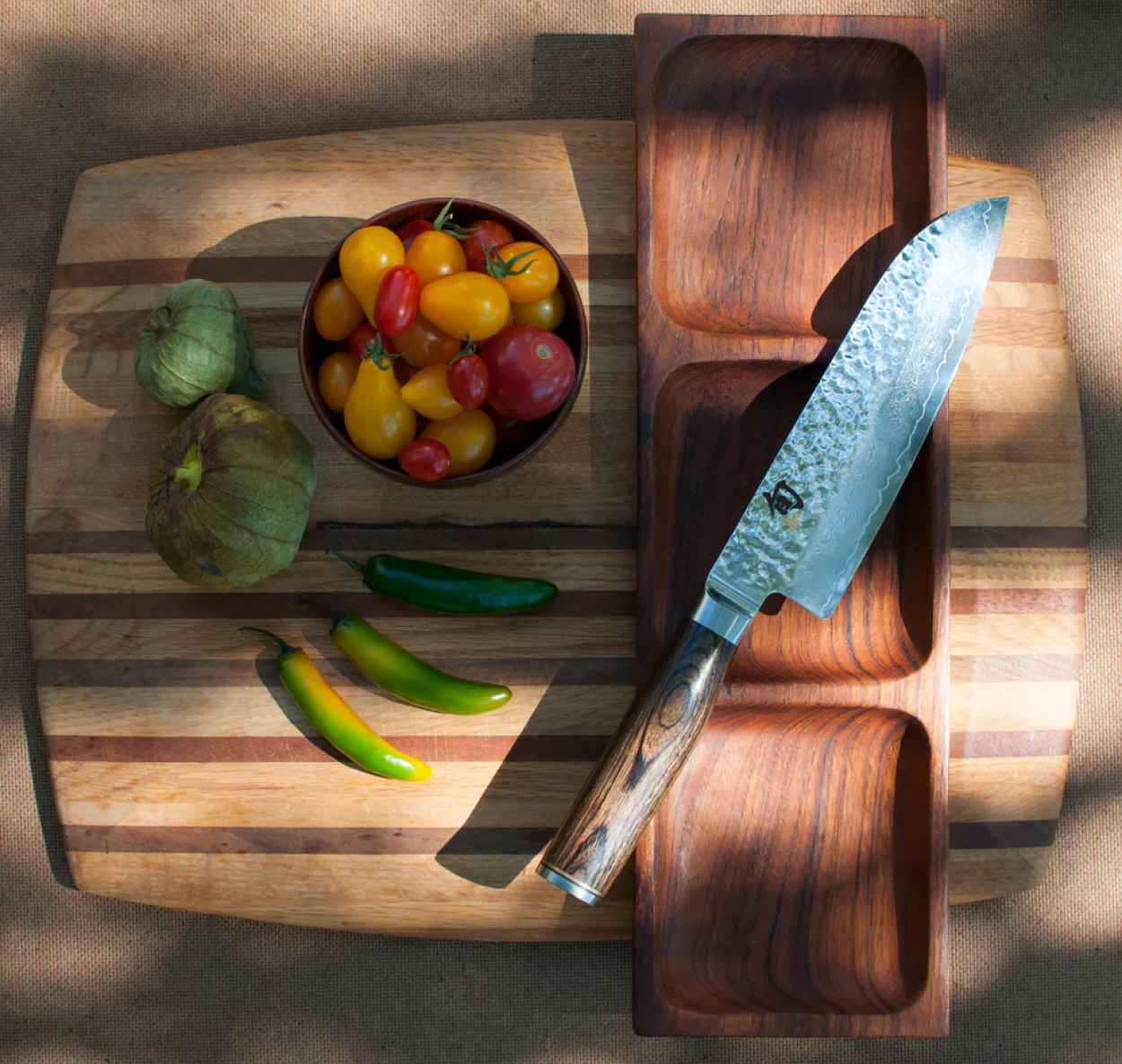 But with a price tag that sometimes leaves them overlooked, it's important to know why Japanese kitchen knives are worth the investment. (Because they really are.) Beyond their good looks, Japanese-made knives are made from harder steel which affects the angle of the blade and makes for better edge retention. Here, the angle can be made to be much smaller than Western knives, which allows for a sharper finish that, because of the higher-carbon steel, will last for a much longer time.
Japnese knives also tend to be lighter, which again is related to the hard steel allowing for the blade itself to be thinner. This reduces the risk of you crushing your food as you cut it (which can affect its oxidisation and flavour) and makes Japanese knives perfect for using with fresh ingredients. Many Japanese knives also boast oval-shaped indentations which allows the blade to glide more seamlessly through food thanks to tiny pockets of air that act as friction-reducing hollow-ground cavities. The lighter weight also allows for more precise cuts and easier movements and means that for anyone who spends a lot of time in the kitchen, these knives will be the most comfortable option longterm.
Of course, aside from their technical advantages, Japanese knives are just plain beautiful. With exquisite lines, well-made handles and a finish that is just so, well, Japanese, these knives have far more shelf appeal than any of their Western counterparts, making any well-designed kitchen feel somewhat incomplete without one.
So whether you've been thinking about stepping up your kitchen game or simply want something that makes dinner prep more enjoyable, a Japanese knife is well worth the investment, and the best ones can be found locally at The Studio of Tableware. Trust us, you won't look back.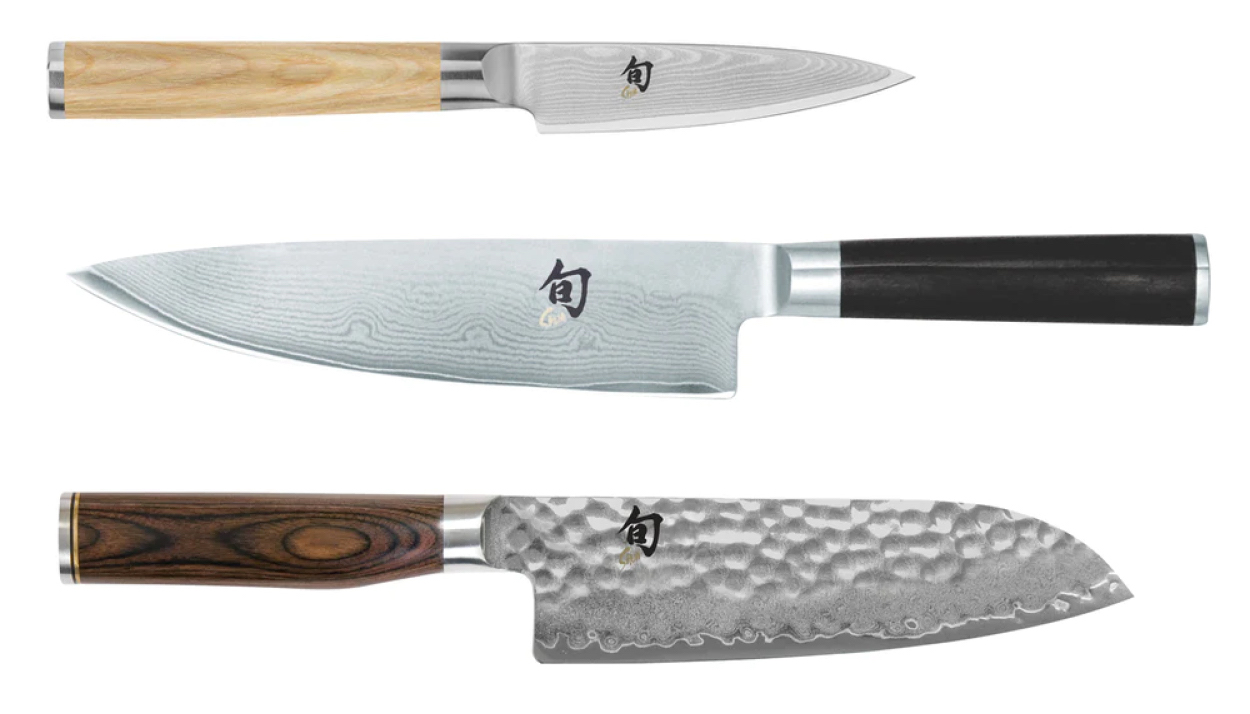 The Studio of Tableware
5 Harold Street,
Mount Eden, Auckland
09-638 8082