Winter dinner parties are always a considerable cause for celebration. When these cold and rainy nights creep in with force, little can convince us to head out for dinner. Instead, dining from the comfort of home (or that of a friend's) with good company and delicious food tends to be our preference.
Private chef Hercules Noble knows this too. The ultimate at-home chef, and one guest we would very much love to cook us dinner, teamed up with Schweppes 1783 to provide a touch of cocktail inspiration for your next dinner party, whether you're the gracious host, or just bringing a drink to share.
His take on a classic Negroni has a perfectly seasonal twist, with grapefruits currently in abundance, yet the whisky ale sour brings all the warm home comforts to the table that we crave in a winter cocktail.
With Noble's recipes in your arsenal, you're sure to be the host with the most.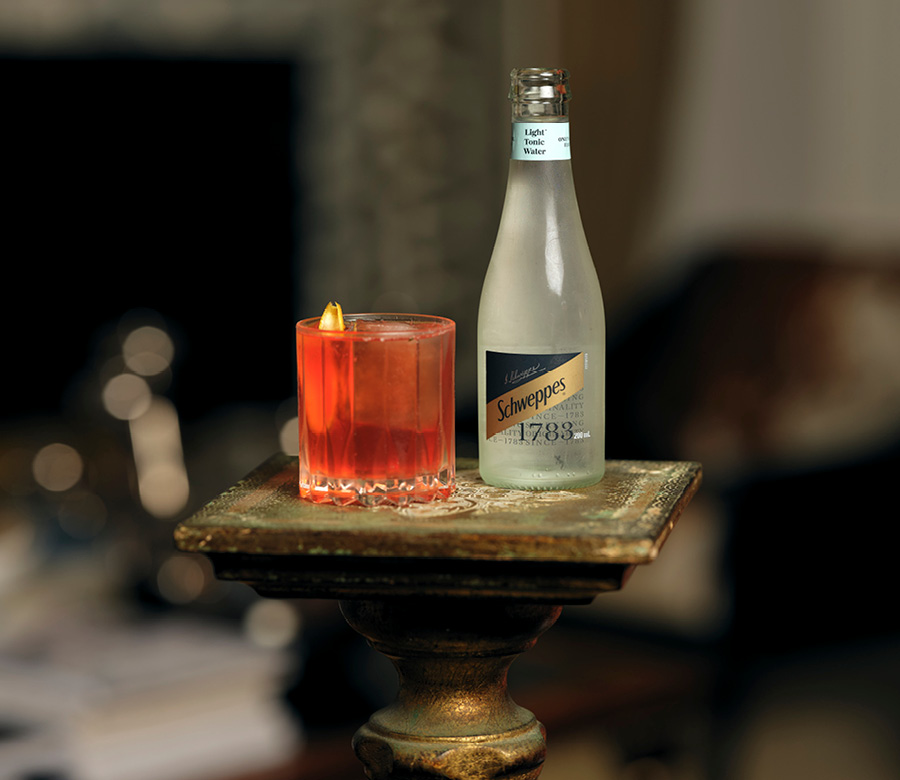 Negroni Twist
Ingredients:
30 ml vermouth
30 ml Campari
50 ml Malfy gin
Schweppes 1783 Light Tonic Water
1 orange/grapefruit peel
Method:
1. Peel and bruise orange or grapefruit skin before adding it to a shaker.
2. Add equal parts gin, vermouth & Campari to the shaker and shake.
3. Add to chilled glass and top up with Schweppes 1783 Light Tonic Water.
4. Peel an orange or grapefruit and garnish.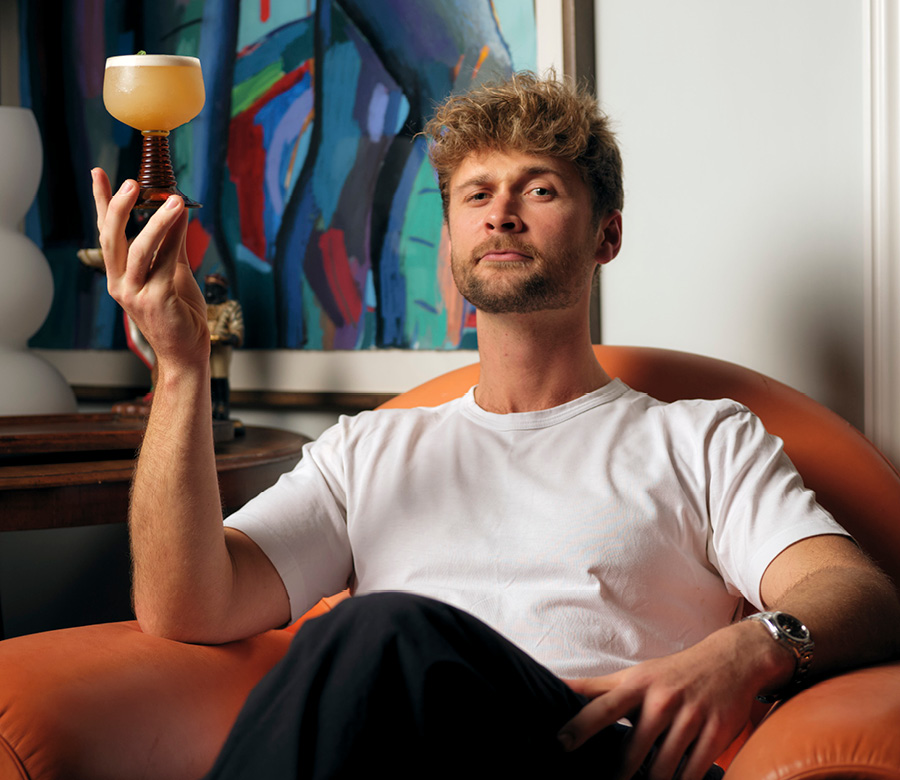 Whiskey Ale Sour
Ingredients:
50 ml Whiskey Ale Sour
100 ml Schweppes 1783 Golden Ginger Ale
1 egg white
1 tsp sugar
1 half grapefruit
A few slices of chilli (optional)
Method:
1. Chill a cocktail shaker with a few cubes of ice.
2. Add two shots of Whiskey Ale Sour.
3. Juice half a grapefruit and add to the shaker.
4. Add the sugar.
5. Add the egg white — add a few slices of chilli here if you want to spice it up (optional)!
6. Shake vigorously for 10-20 seconds.
7. Add to chilled glass then top up with Schweppes 1783 Golden Ginger Ale. Beware of overfilling — it is gonna get bubbly! Watch as the liquid separates and the foam rises to the surface — so clean.
8. Garnish with fresh mint.
Please drink responsibly.