By now, we are seriously craving the dishes we know and love from restaurants all over a lockdowned Auckland. One, in particular, that has been on our mind — if not the menu — is Hello Beasty's scrumptious katsu sando. A triumph of pillowy bread, crunchy cabbage, crispy fried chicken and tangy tonkatsu sauce, the team from the Viaduct Harbour eatery has kindly shared its previously closely-guarded recipe, so you can enjoy this cure-all sandwich at home.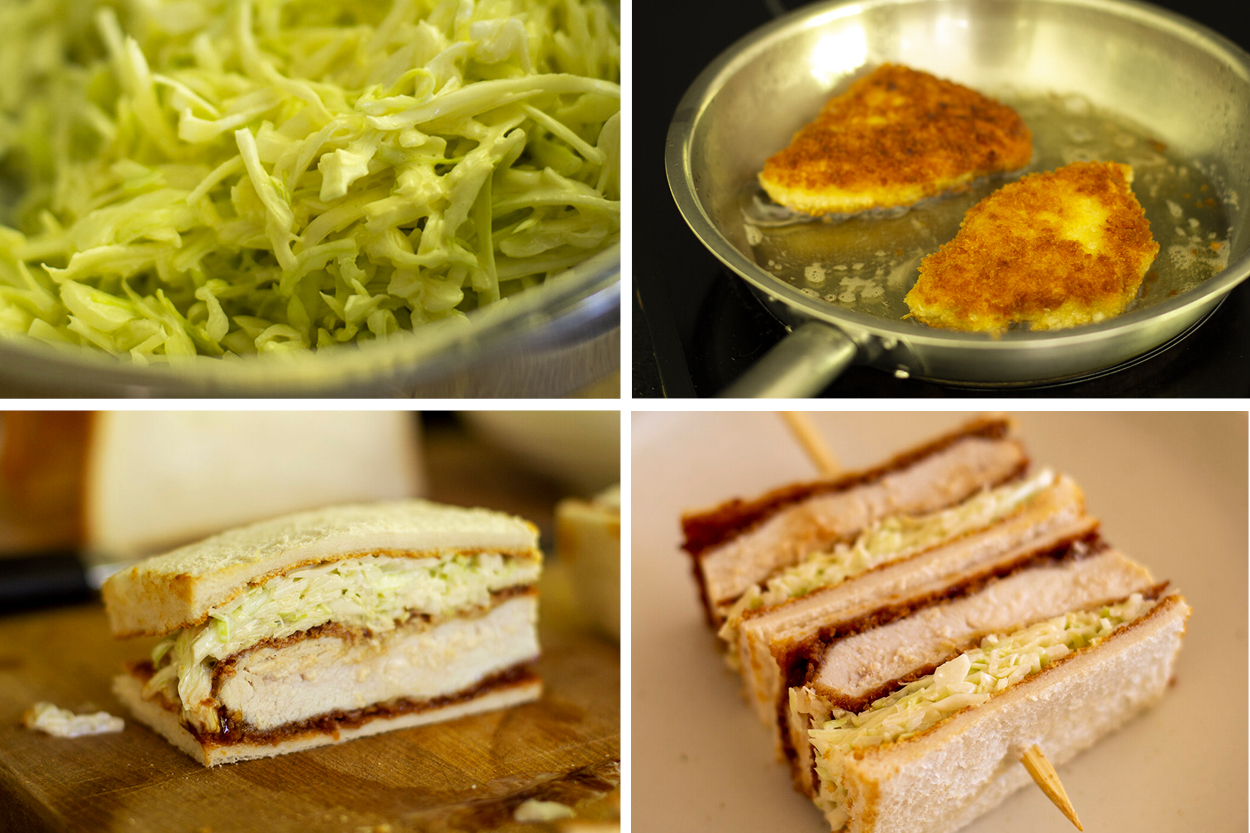 Hello Beasty's Katsu Sando Recipe
Makes 2
Ingredients:
⅛ white cabbage, shredded
2 Tbsp Kewpie mayonnaise
2 eggs
1 free-range chicken breast, tenderised so the fillet is even but still quite thick
1 cup panko breadcrumbs
100ml of oil
Japanese milk bun, regular white buns or white bread
¼ of a bottle of tonkatsu sauce — available from Farro and Countdown
Method:
1. Add cabbage to a bowl with a pinch of salt and scrunch with your hands — this will soften the cabbage and will stop the mayo from running. Leave for a few minutes — then add the Kewpie mayo and mix together to combine. Set the slaw aside while you prep your crumbed chicken.
2. Whisk eggs in a shallow bowl, dip the chicken breast in the eggs then coat with the breadcrumbs.
3. Cook the chicken with oil in a pan on medium-high heat for 5 minutes on each side or until cooked through. You'll know they're cooked when they are firm to touch (the meat will spring back when pressed) and you can hear the juices start to sizzle in the pan. If you're worried the chicken is cooking too fast on the outside and might burn, you can remove it from the stovetop and finish it in a hot oven.
4. Once cooked, rest the chicken on a paper towel, and lightly toast your bread on one side.
5. Dip the cooked crumbed chicken fillets into the bowl of tonkatsu, layer the chicken onto a piece of bread (un-toasted side out), and top with a generous layer of slaw, before closing with another slice of bread.
6. For the proper Sando look — trim away the crusts, cut the sandwiches in half, and spike with a skewer to keep them together.
Tips:
— At the restaurant we make our own tonkatsu sauce and do a pork loin sando in a soft white milk bun — but at home we used chicken breasts and thick white Tip Top bread.
— We tenderised the chicken so the fillet was of even thickness (but not making it as thin as a schnitzel), then crumbed and fried it.
— The bread was a little too soft, so if you have access to a good quality white farmers loaf (or are prepared to make some!) cut into thick slices — that would be perfect. But, we're in lockdown — so we use what we can get our hands on right?