While Wānaka is famously known for luring visitors near and far to its celebrated adventure scene, those seeking an adrenaline rush will be pleased to know post-action appetites will be well and truly satisfied in this breathtaking alpine town. From cosy cafes and tempting bakeries to iconic pubs and impressive restaurants, Wānaka ticks all our boxes for an epicurean escape.
Bistro Gentil
Modern French cuisine takes centre stage at this exquisite bistro bringing indulgent gastronomy to Wānaka. Located in town, the restaurant itself is a tranquil space, surrounded by lavender and boasting views out to the lake. From the kitchen, dishes like French onion soup and beef tartare are expertly prepared, while a five-course 'Trust The Chef' tasting menu with wine pairings is available for anyone struggling to make up their mind.
Fedeli
There is a good reason why lines can be expected at this Wānaka institution. Fedeli is known for serving up some of the best-brewed coffee and tastiest cabinet food in town. Come for your morning cuppa, stay for a warming housemade pie or one of Fedeli's famous cheese scones.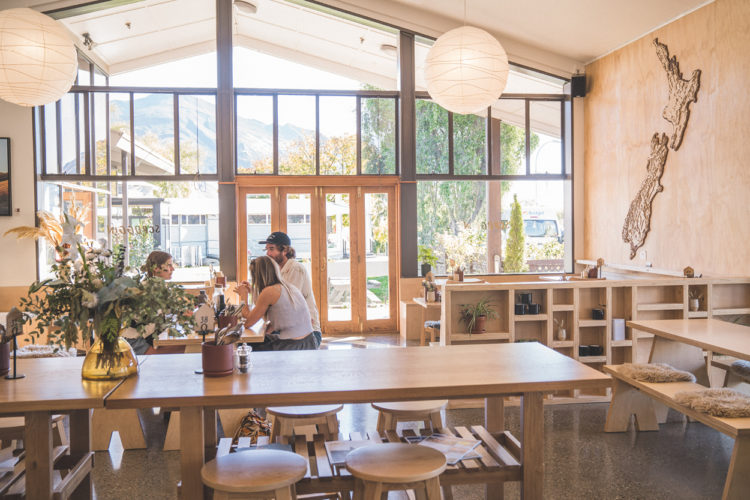 Scroggin Coffee and Eatery
Enjoy hearty, wholesome fare and delicious coffee at this laid-back Wānaka eatery. With a simple, modern interior inspired by the idea of a backcountry hut and a menu that puts unexpected twists on classic brunch dishes (the Herbed Hash is a highlight) Scroggin is serving pre-ski fuel-ups and laid-back afternoon bites.
Federal Diner
The dine-in component of the aforementioned Fedeli, Federal Diner has been serving Wanaka with tasty fare for over a decade and is a sure bet for breakfast, lunch and dinner with a mixture of classic and contemporary dishes on offer. The company has also just opened FuDog, a modern Asian restaurant, right next door.
Wee Tart
This recently-opened coffee shop and milkbar is wooing Wānaka locals and visitors alike. Centrally located, and with its own cosy courtyard, this welcoming spot serves a wide variety of coffees, milkshakes (made the old-school way), delectable bites from breakfast until lunch and a line-up of alcoholic beverages for a relaxed afternoon tipple.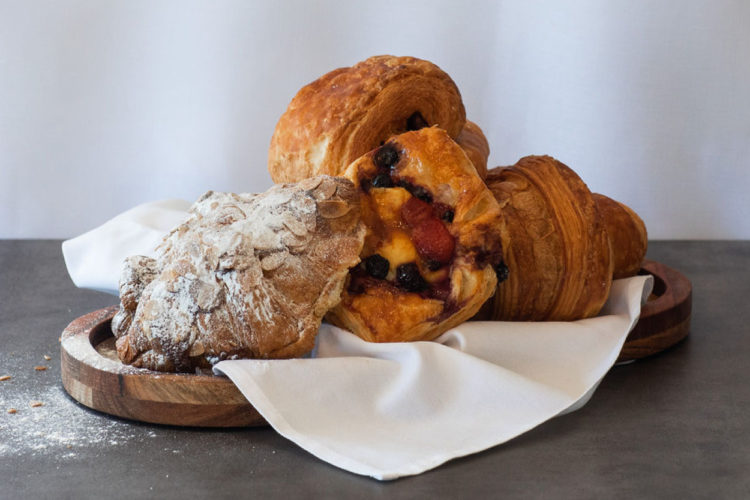 Pembroke Patisserie
Delicious, artisanal pastries abound at this specialty bakery in Albert Town — a few minutes' drive from central Wānaka. A classic French patisserie with a modern Kiwi twist, this is the perfect place to pop into for a savoury bite, a freshly-baked baguette or even a cheeky cheese roll-inspired croissant.
Big Fig
Committed to using seasonal, locally sourced ingredients, Big Fig has built its reputation on serving slow food, fast, and its modern take on classic Middle-Eastern flavours has made it a hit with both locals and tourists. Tender slow-cooked meats meet tangy dips, spicy meatballs and a raft of vegetarian and vegan dishes in a flavourful menu designed to keep us coming back for more.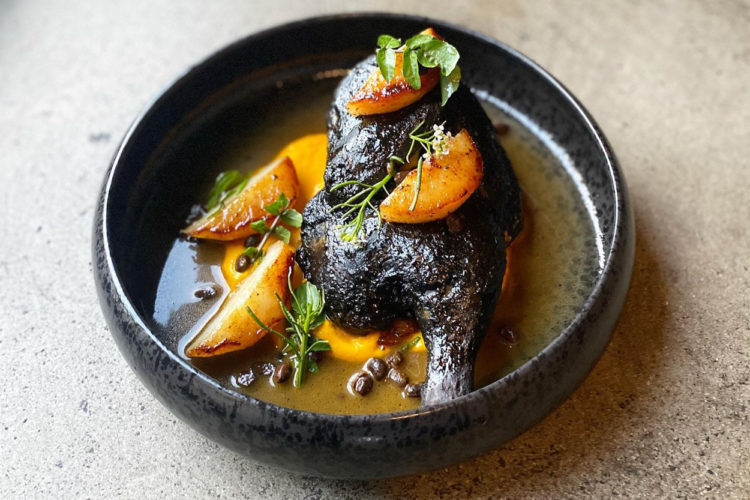 Kika
Owned and operated by award-winning chef, James Stapley, Kika delivers flavours from all around the world, from its charming Wānaka location. With hyper-seasonal sharing dishes like Yucatán roasted half chicken and tea smoked duck waffles, designed as the perfect accompaniments to its carefully-curated wine list, Kika has been touted as a must-visit for all New Zealanders, and rightly so.
Ode
At Ode, local organic produce, ethically-caught seafood and wild shot game meats combine on a menu that heroes modern New Zealand cuisine. With a strong emphasis on ingredients, the dishes served at this restaurant are innovative, progressive and undeniably delicious, and promise to provide a memorable culinary experience. After the tumultuous last year, chef and owner Lucas Parkinson has made the brave call to close the doors to his award-winning restaurant, with the final service occurring on the 29th of August. So, if you want to have the chance to dine at this special eatery, make sure you prioritise booking in before then.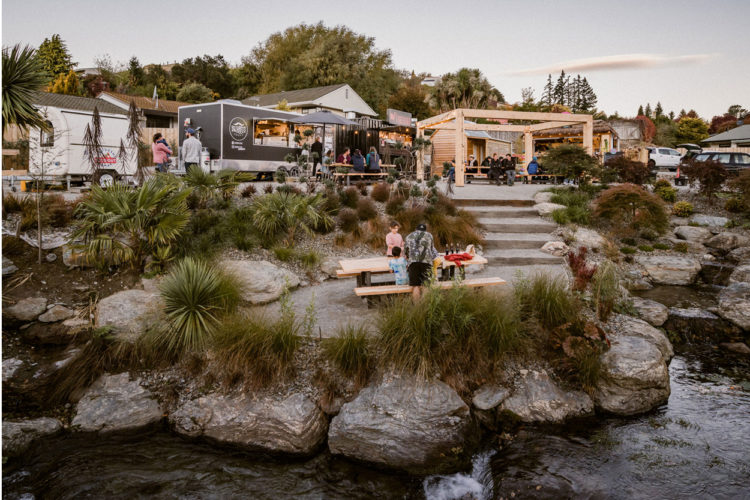 Burrito Craft
Touted as serving Wānaka's best tacos, Burrito Craft has grown from its single taco-truck beginnings to now, boasting two trucks on the go and a more permanent location on Brownston Street. Making flavourful Mexican food from the freshest ingredients, it's no wonder these guys are such a universal hit.
Urban Grind
A great place to head to at any time of the day, Urban Grind is open from 8am until late into the night. Whether you go for your morning coffee, a satiating lunch or an evening pizza (with a glass of wine, perhaps) this spot is sure to leave you satisfied.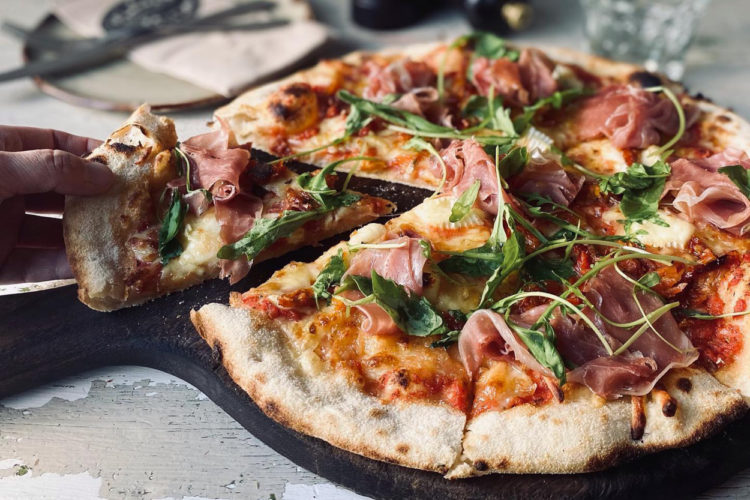 Francesca's Italian Kitchen
Passionate about providing warm hospitality and classically Italian flavours, this lauded Wānaka restaurant offers a raft of hearty dishes designed to leave you feeling entirely satisfied. From housemade potato gnocchi to quatro formaggi pizza, Francesca's has become the go-to for a soul-warming meal.
Cardrona Distillery
Already lauded for its locally produced, carefully-cultivated spirits, Cardrona Distillery (located around 20 minutes from Wānaka) has recently launched its own food offering. Calling on chef Kim Kuruvilla to create an exceptional menu of small seasonal plates, the distillery's foray into dining is designed to highlight its tantalising, bespoke cocktails and the bountiful produce of the area.
Cardrona Hotel
What is a day of skiing at Cardrona without an après mulled wine at the Cardrona Hotel? Universally loved for its delightfully cosy interior, expansive outdoor space and historic nature, this wildly popular spot has long been the perfect place for a post-slope debrief.
Cork
Located in the heart of Wānaka, this cosy, welcoming wine and spirits bar offers tasty drink options to suit any proclivity. From lauded local drops to a number of international wines, Cork invites everyone to settle in for some live music and a glass or two of the best.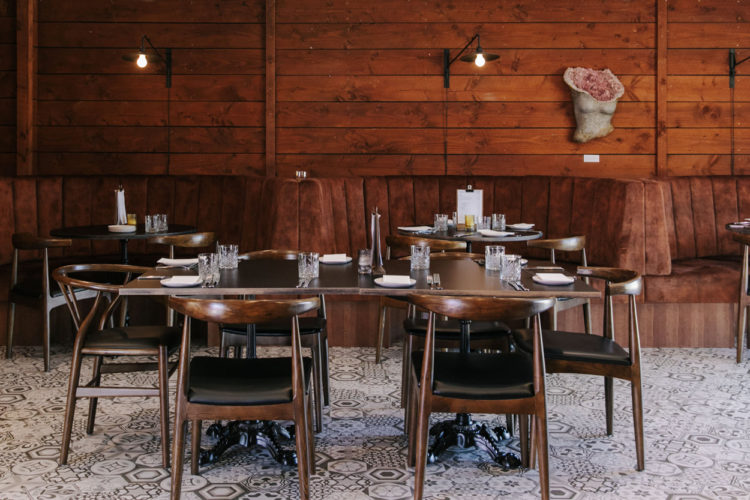 Lipsky & Sons
Although also a restaurant, Lipsky & Sons boasts a separate bar known for serving local and international wines, crisp beers-on-tap and a wide variety of tasty cocktails. Enjoy your tipple either in the sunny courtyard outside or curled up by the large fireplace, and indulge in a tasty share plate.
Rhyme and Reason Brewery
Get amongst Rhyme and Reason's expertly-brewed craft beers at its purpose-built Wānaka beer garden. Beer enthusiasts can pop in for a pint, a tasting paddle or to pick up a take-home bottle, while the brewery's family and dog-friendly 'Hoppy Hour' offers the perfect opportunity to enjoy beer, wine and cider with some friends and family.