Bubble and milk tea bars are one of those cult-followed, foodie things that seem to always draw a crowd, and for those in the know, Auckland's newest opening is set to continue the trend. Machi Machi is a global sensation (it started in Taiwan and now, boasts 23 stores across the world) and has recently made its first foray into New Zealand with a shiny new store in Albany.
Perhaps unsurprisingly, the new outpost has already seen queues out the door of those seeking some of the chain's coveted freshly-brewed teas, fruit teas and milk teas. Machi Machi's menu is renowned for its delightfully sweet offering, where classic teas are given delicious (and unexpected) twists — think cream cheese foam or creme brûlée topping. And, in order to ensure Kiwi punters were treated to the full Machi Machi experience, the brand even sent its original Taiwanese baristas here to train the local team.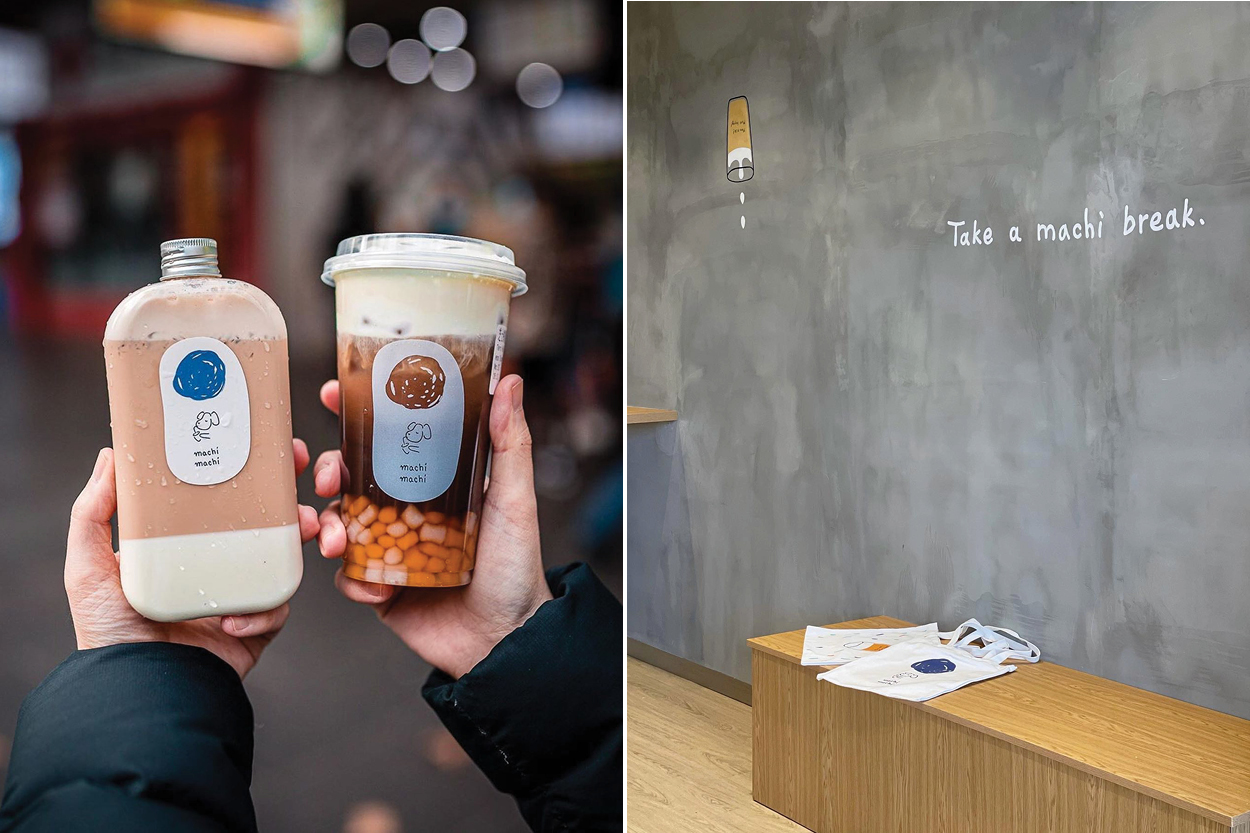 Machi Machi's aesthetic is just another delightful touch. The interiors are very Instagram-worthy, with cute illustrations and neon signs set against simple, concrete walls. And if you want your tea in a version that can be thrown into a bag to finish later, Machi Machi also offers its drinks in sleek glass bottles. But what really makes Machi Machi stand out more than anything is its focus on quality ingredients. Sourcing traditional tea leaves from Taiwan and creating all of the pearls, creme brûlée and panna cotta in-house, here, there is a focus on detail that makes the Machi Machi milk tea second to none. If you're looking to try something different this weekend, look no further.
Machi Machi
11/14 Corinthian Drive,
Albany, Auckland