Spring is finally here, and with it is a raft of delicious dining experiences that are set to help lift us right out of our winter slump. From an innovative new Yum Cha, to mouth-watering pop-ups, guest chef dinners, lunchtime specials, free coffee, weekend roasts and more, here we present our definitive September dining guide.
Vegan Yum Cha lands in Auckland
In an evolution of its sustainable, vegetarian ethos, East Restaurant launched its entirely vegan Yum Cha service on the 3rd of September. Showcasing food that harnesses a range of vibrant and complex Asian flavours and a number of iconic Yum Cha dishes, reimagined to be entirely plant-based, this tantalising twist on classic Yum Cha needs to be experienced first hand. (Sittings are already selling out so book now to secure your spot.)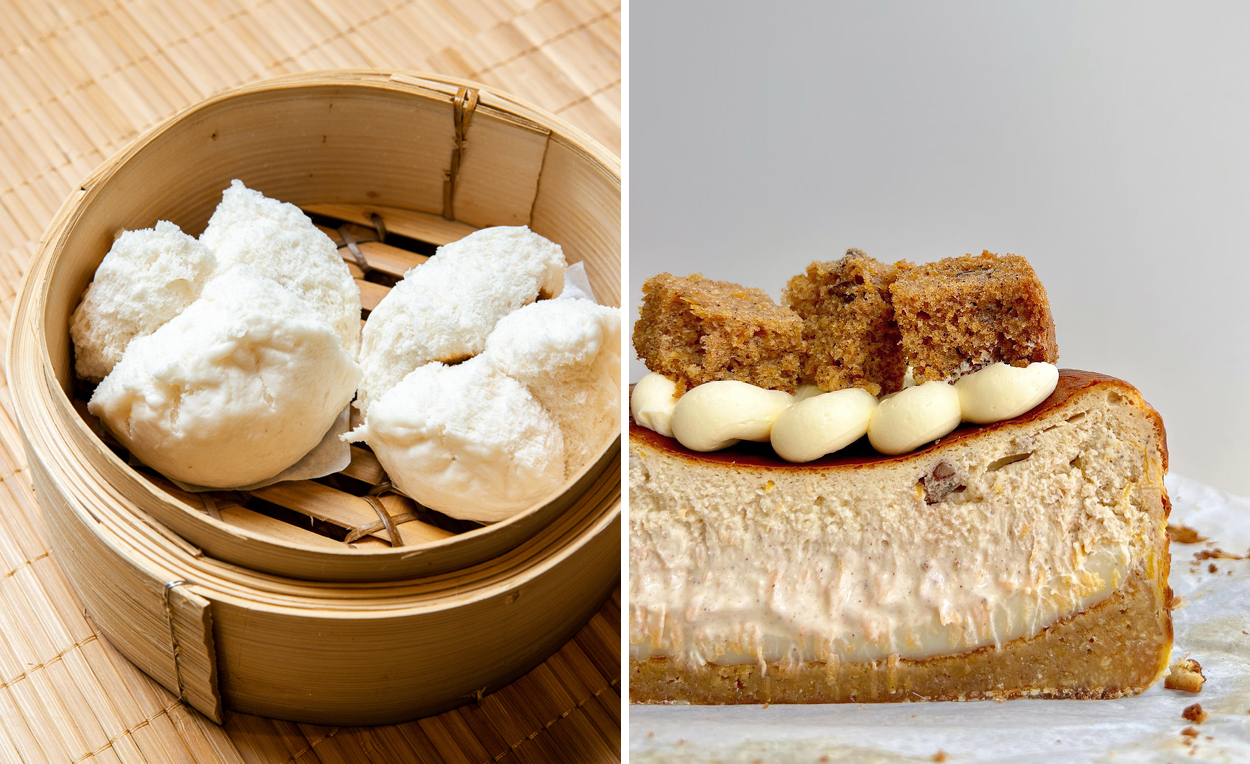 Fankery pop-up
Taking up temporary residence in Spacefor, the sleek retail space-for-hire in Britomart, famed cheesecake purveyor Fankery will be selling its delicious morsels from the 27th of September until the 1st of October. Its mouth-watering, mochi-filled burnt Basque cheesecakes have garnered it something of cult status among Auckland foodies, and for very good reason. These sweet little slices of cake are heaven in every bite. Serving up flavours like flavours like biscoff cookie dough, durian, matcha, black sesame and more, plus a special, limited-edition flavour for the pop-up (yet to be announced), this is one event you don't want to miss.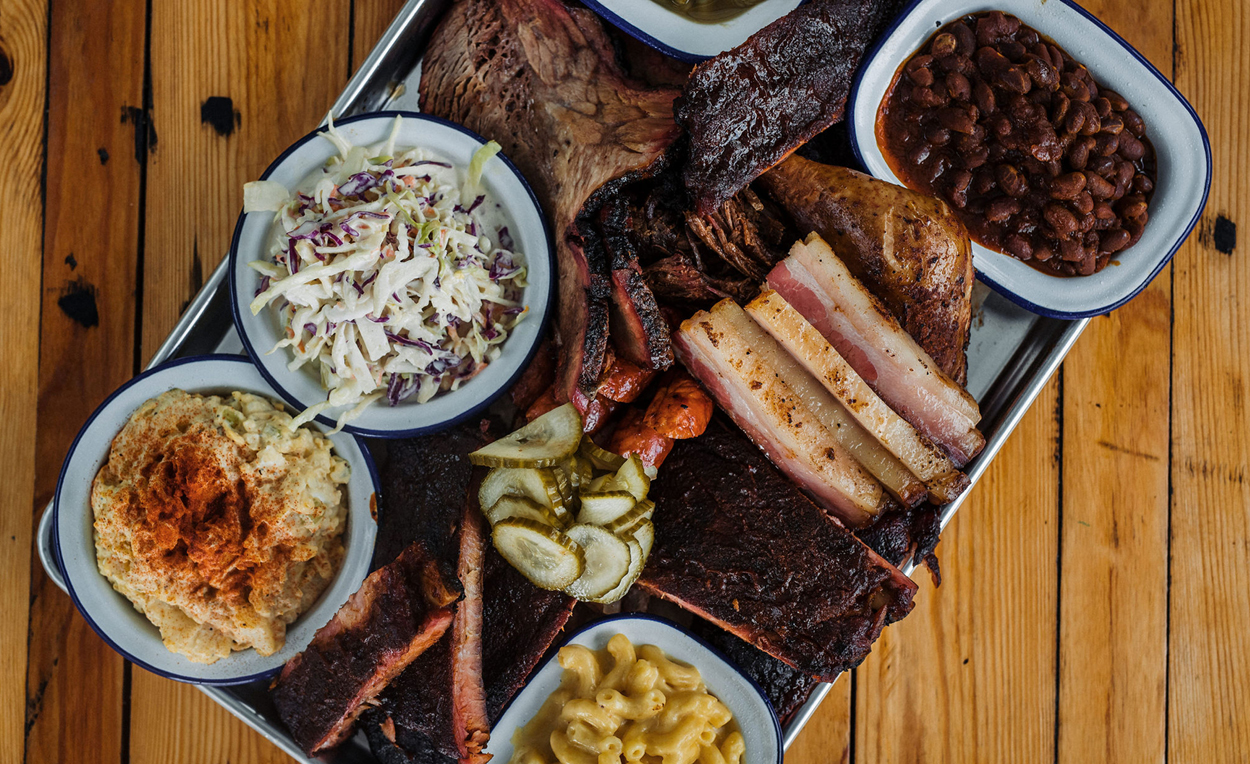 Lebanese Grocer launches new monthly Dining Boxes
Taking its delicious deli-style offering and packaging it into a tasty box of treats, Elie Asaf's Lebanese Grocer has launched its monthly Dining Boxes, in which the lauded chef will curate a selection of delicious goodies to be delivered straight to your door. The first box was a homage to Dad, in honour of Father's Day, and included harissa, Tony's Roasted Nuts, three of the house sojouk, za'atar halloumi, za'atar popcorn and a special recipe from Assaf himself. The boxes are $65 each and can be ordered here. Keep an eye out for more of these delicious dining boxes to come.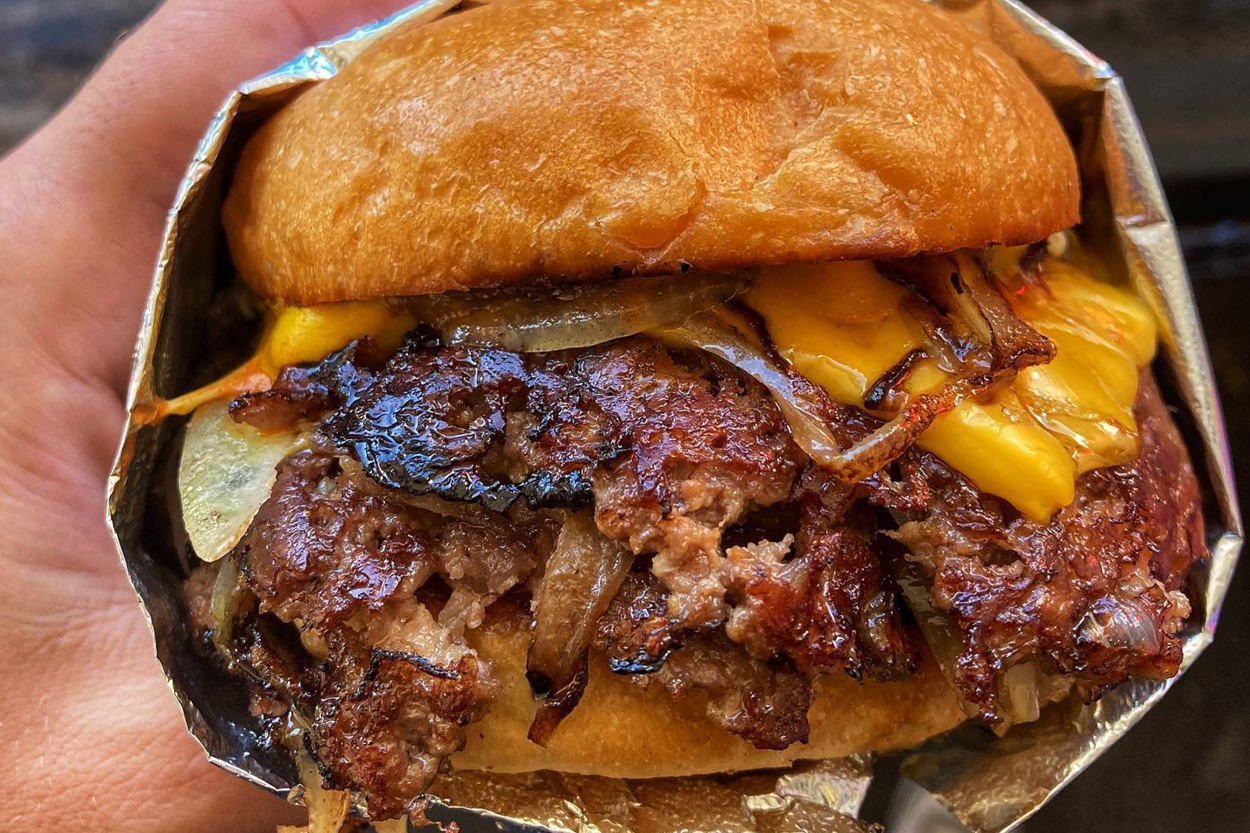 A guest chef arrives at Soul Bar & Bistro
Inviting Casey McDonald of Craggy Range up to join its celebrated Executive Chef, Gavin Doyle in the kitchen, Soul Bar & Bistro is hosting a collaborative dinner in which the two chefs will create an exquisite, four-course menu that speaks to the best of Hawkes Bay and Auckland. Here, world-class dishes that harness local ingredients will be paired with a range of incredible wines in a night that showcases why both McDonald and Doyle have garnered such acclaim in their careers. Taking place on Wednesday the 20th of September from 6pm, tickets are available for $180 per person, so call the team at Soul Bar & Bistro on (09) 356 7249 or email them here, to secure your spot. See more information here.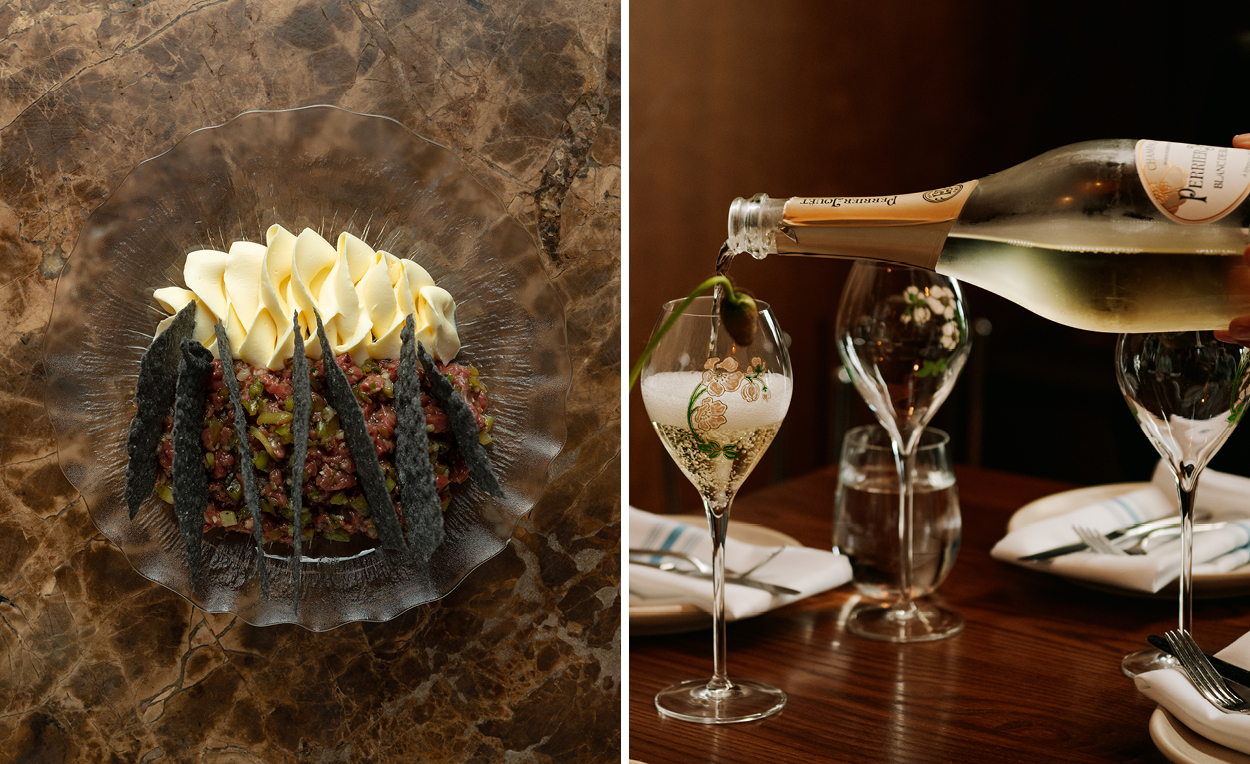 Bar Magda's BYO Sundays
If you're wondering where to dine on a Sunday this September, look no further than Bar Magda. This cosy, Cross Street destination has long been synonymous with culinary mastery, providing an intimate ambience that transports diners away from the busy city streets. Its atmospheric setting coupled with its unique menu that explores Aotearoa's seasonal produce through a Filipino lens has made Bar Magda one of our favourite dining destinations, and its Sunday offering has made it one of our favourite places to mark the end of the week. On Sunday, guests can delight in a glass of Andre Clouet Champagne paired with a two-course sharing menu for $70 per person. Additionally, oenophiles and connoisseurs are invited to bring their own prized bottles of wine to enjoy alongside their meals, paying standard corkage fees. This unique Sunday offering allows guests to indulge in an intimate setting while savouring cherished wines and creating special memories. Plus, if you haven't yet tried Bar Magda's latest seasonal dishes like its pork and duck albondigas and its wild venison tartare, make sure you do over the next month before they are replaced on the Bar Magda menu for other seasonal delights.
Andiamo's Perrier-Jouët lunch
The warmer, longer days we've been waiting for are almost here, so of course, it is to one of our favourite Herne Bay haunts that we flock. As beloved for its delicious food as it is for its coveted outdoor tables that get the best of the late afternoon sun, Andiamo is the perfect place to mark the changing of seasons, and now, is giving us all the reason we need to lock in a long lunch. In the optimistic spirit of spring, Andiamo is launching a special set lunch menu with Perrier-Jouët that will be available from the 20th of September, Wednesday through Sunday, from 12pm until 3pm. There, for $69 per person, guests will be greeted with a glass of Perrier-Jouët Grand Brut, and invited to indulge in a delicious, two-course feast including their choice of entrée and main. That said, if a longer lunch is on the cards, sides like a mixed leaf salad or Andiamo's famous potato fries can be added to the table for $10 a dish, similarly, those seeking to end their lunch on a sweet note can add the tiramisu to their order for an additional $10. Alongside the delectable food is a dedicated Perrier-Jouët Champagne menu of exquisite drops as the perfect accompaniment to any springtime lunch (this menu will be available from the 19th of September). From Perrier-Jouët's Blason Rosé NV to its Blanc de Blancs NV to its iconic Belle Époque, 2014 (a truly rare and elegant Champagne), plus the option for diners to pre book a bottle of Perrier-Jouët Grand Brut to be ready table side for the special price of $120, Andiamo's new Perrier-Jouët lunchtime menu is giving us every excuse for a convivial midday escape.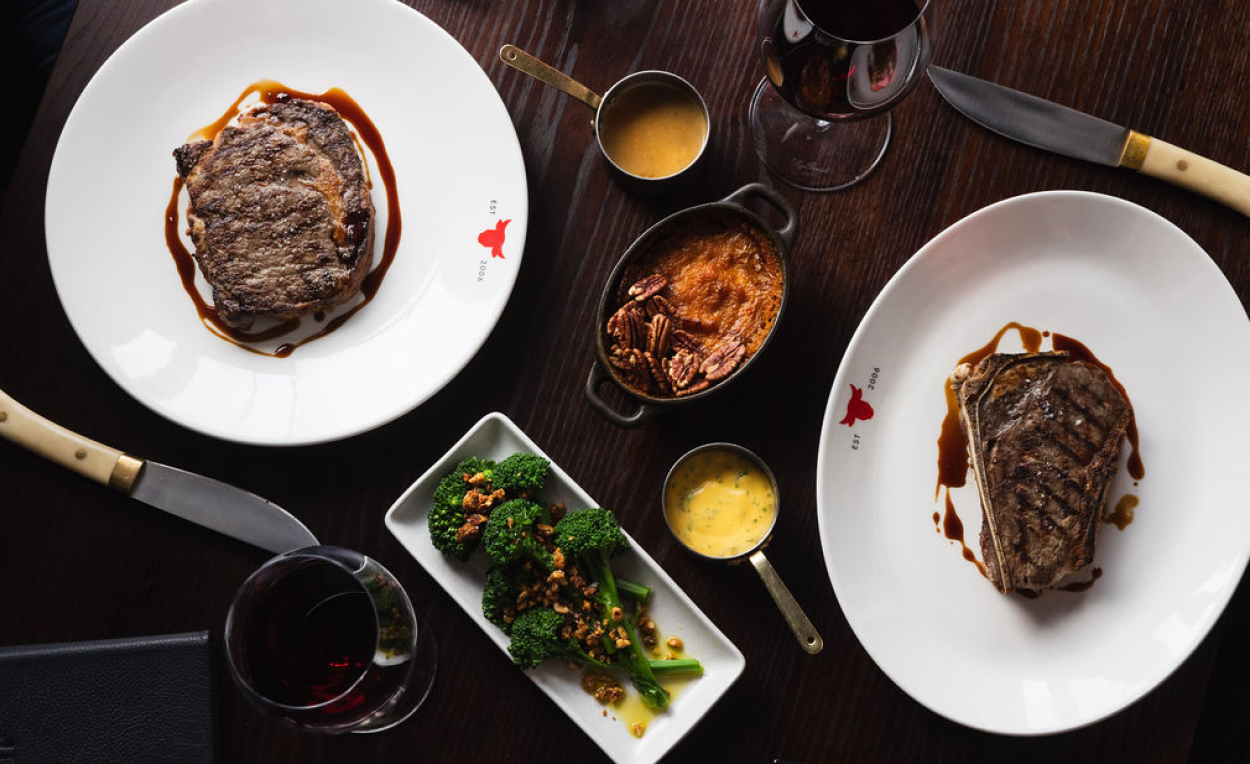 Jervois Steak House Power Lunch at Jervois Steak House
Embrace the work-day working lunch with Jervois Steak House's delicious new offering, drawing us into the newly-revamped stalwart for a Thursday or Friday 'Power Lunch'. There, hungry punters will be able to enjoy their choice of main, plus a side and a glass of house wine, all for $55 per person. The perfect excuse to gather your colleagues and take that afternoon meeting over a tasty lunch instead, Jervois Steak House's new lunch offering is the perfect way to break up the working day. The Power Lunch is available from the 1st of September and bookings are highly recommended. Book your spot here.
Guest In Residence menu at Somm
At the start of last month, Somm Cellar Door launched its very first Guest In Residence series with the highly-regarded Mt Difficulty winery. There, diners have been treated to an in-depth wine experience, a limited-time set menu, an exclusive cellar door tasting event with the Central Otago vineyard's Chief Winemaker Greg Lane, and perhaps most importantly, a chance to win a luxury escape to Queenstown valued at more than $11,000. This unmissable, immersive culinary offering is still running until the 17th of September, which means that there are still a couple of weeks for you to get down to Princes Wharf and experience it for yourself. Whether you're a wine-lover, a foodie, or simply someone who would love the chance to win such an epic prize, Somm's first Guest In Residence is not to be missed.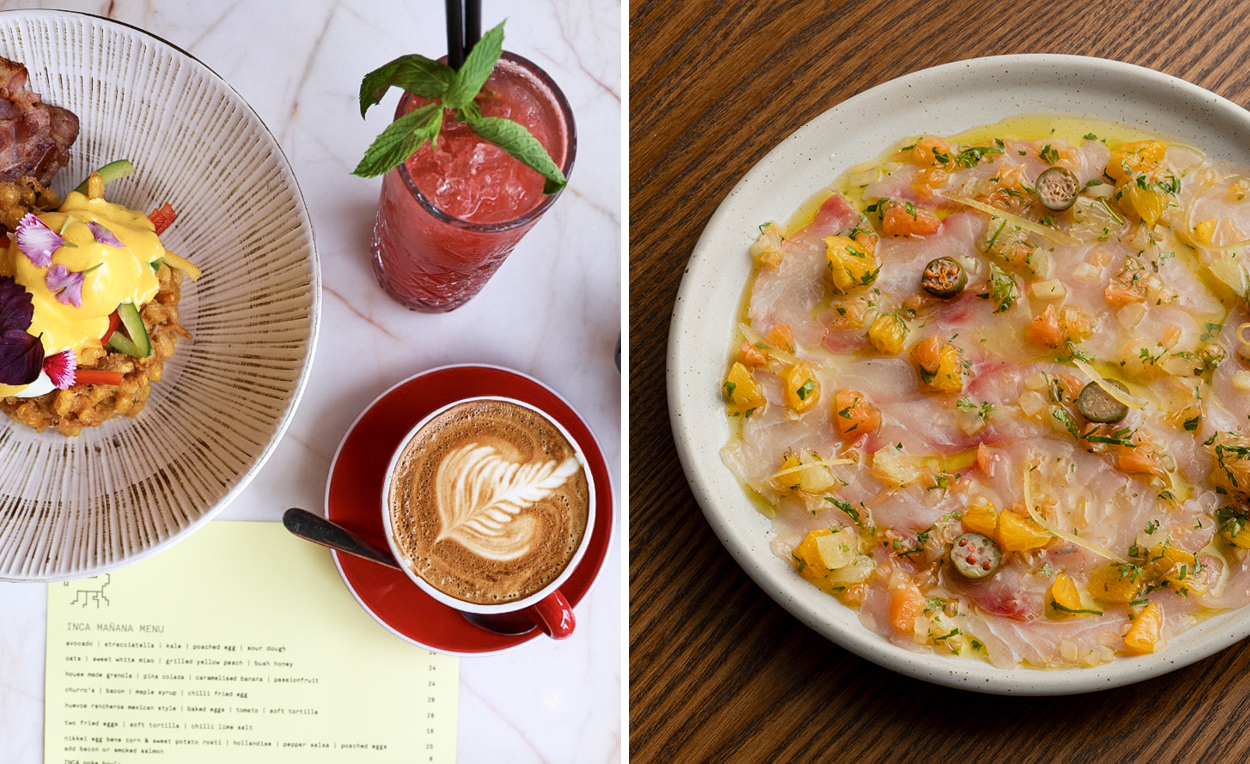 Weekend Roast Dinners at The Pantry
Is there any better way to end the week than with a satiating roast dinner? Even better when its shared with your nearest and dearest. Well, that is exactly what is on offer at The Pantry at Park Hyatt Auckland, where every Saturday and Sunday from 5pm until 8pm, an utterly mouthwatering roast dinner menu will be on offer for $38 per person, designed to satiate your every craving. The actual roast will change every week, but will always be served with chef's potatoes, seasonal vegetables and lashings of hearty gravy. Kicking off this weekend (just in time for Father's Day) the weekly roast will be a perfectly cooked Ribeye with a sticky toffee pudding for dessert (at an extra $10). So whether you take your Dad to this waterfront spot, or simply gather together some friends or family, this is set to be a seriously tasty weekend feast, and takes the hassle out of hosting at home. Book your spot here.
Free All Press Coffee for the All Blacks at INCA Ponsonby
Helping us all get into the supporting spirit, INCA Ponsonby has a special September offer for All Blacks fans. Throughout the month of September INCA Ponsonby is offering complimentary All Black Allpress coffee when the All Blacks win their games in the Rugby World Cup. There are three games in September, each one with morning kick-off times between 7am and 8am, which makes INCA Ponsonby, with its delicious weekend brunch menu, the perfect spot to head to for a celebratory post-match bite. Book your table in advance here.