Macarons are the most fetching of sweet treats but with their dainty French cream filling, one mouthful never seems enough. We may have met our match with fatcarons, the Korean interpretation of the time-honoured indulgence that levels up the fillings — both in height and flavour.
Found at Daldang in Auckland, fatcarons are twice as thick — and fun — as your standard macaron, yet slightly less sweet to save you from overwhelm. With two stores across the city, Daldang defies our expectations of fulfilling fillings with new flavours released every fortnight — including strawberry cheesecake and a creme brulee with caramelised sugar coated on top.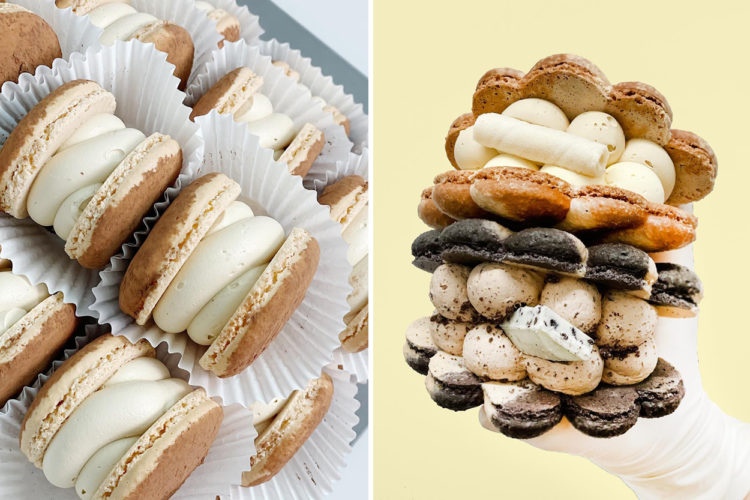 As the first to bring fatcarons to New Zealand, Daldang co-founders Sunhoon Kim and Suhee Kang did their research first. "We flew to South Korea and visited over hundreds of fatcaron stores to try a variety of fatcarons," says Kim. "We worked on perfecting our fatcarons over two years."
Both Kim and Kang graduated from art school, with bachelors in fashion design and fine art — which explains the delightful aesthetic of Daldang. They hadn't worked with desserts before but they shared a passion for finding the perfect patisserie, including when Kang moved to New York and reported back on the best bakeries.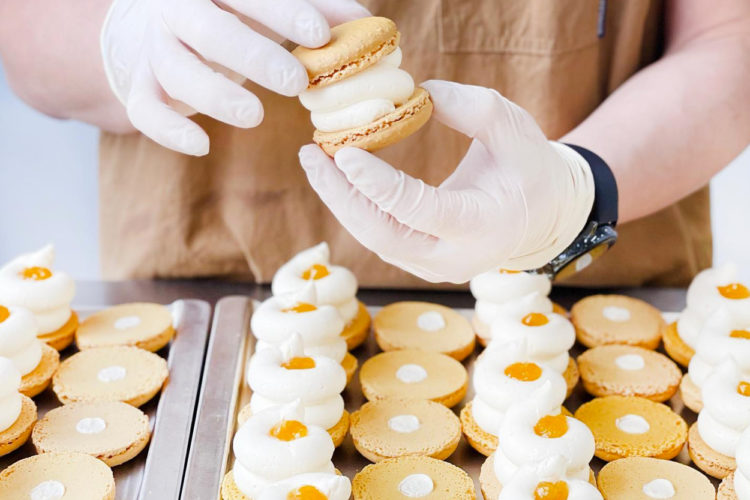 For an especially saccharine moment, Daldang's shellcarons look almost too good to eat, including the new 'S'mores flavour. "Everything about our S'more Shellcarons, from its chewy brown coque, wholemeal biscuit and creamy filling finished with Nutella spread is delicious and perfect for the colder winter days."
Following the success of their central city store on Mayoral Drive, Daldang's second sweet spot on Broadway in Newmarket ensures their extravagant creations can be enjoyed by many. "We had received an overwhelming amount of love for our fatcarons when we first opened our store in the CBD," says Kim. "It was hard for us to turn away our customers who had queued up only to tell them the bad news that we had sold out! So we made the decision to open up our second store in Newmarket where we were able to cater to all our needs."
Opening hours:
Tuesday – Saturday
11am – Until Fatcarons sell out
Daldang
Shop 8 / 88 Broadway
Newmarket