As the holiday season fast approaches and Christmas creeps ever closer, now is the time to lock in those all-important venues for end-of-year celebrations. In seeking a place that can cater to every kind of occasion, we find ourselves turning to SkyCity and its dazzling array of dining experiences and event-hosting facilities, promising to take any and all festivities to another level.
At the heart of SkyCity's allure is the selection of premium dining options. Whether it's for sumptuous Christmas Day dining or a lavish New Year's Eve party, there's a culinary delight for every proclivity. From tantalising Japanese at MASU by Nic Watt, to the refined Pacific flavours of Metita, to contemporary Chinese cuisine at Huami, every restaurant promises an exquisite journey for the taste buds and a spectacular setting for a festive affair.
Here, we round up what is on offer at SkyCity this festive season, and why it really is the ultimate end-of-year destination, no matter what kind of event you're planning.
Private Dining and Events
---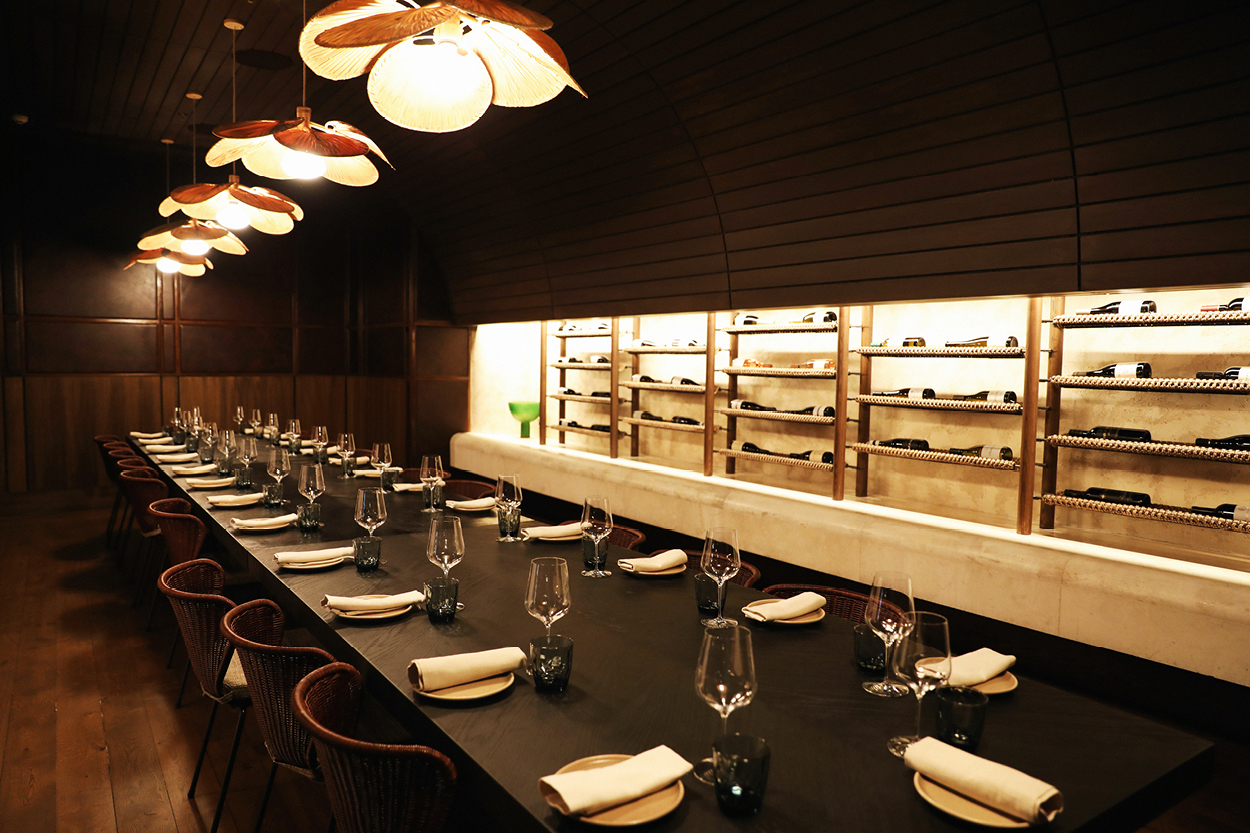 If it's an intimate dinner you are seeking, look no further than the selection of refined private dining rooms across SkyCity's impressive venues. From Metita's beautifully appointed space, in which you can enjoy Chef Michael Meredith's exquisite, Pacific cuisine, to Cassia's chic, contemporary hideaway, to MASU by Nic Watt's renowned private space, in which you can partake in the restaurant's award-winning Japanese fare, to Huami and The Sugar Club; the former offering a sprawling private room that can either seat 24 or be divided to accommodate two parties of 12, the latter, providing an elegant and elevated space in the Sky Tower that boasts breathtaking views over Auckland.
Beyond private dining, if you want to look into exclusive venue hire, SkyCity has plenty of options for that too. SkyCity's iconic Sky Tower (one of our country's most recognisable landmarks, with breathtaking views 220 metres high) is also available for private events. Whether you're planning a morning corporate reception, drinks and nibbles or a private party 186 metres above Auckland. Of course, if you are interested in hiring out any of SkyCity's exceptional restaurants exclusively, simply reach out to the team here with your requirements.
See SkyCity's private dining options here, and its venue hire options here.
Christmas Day
---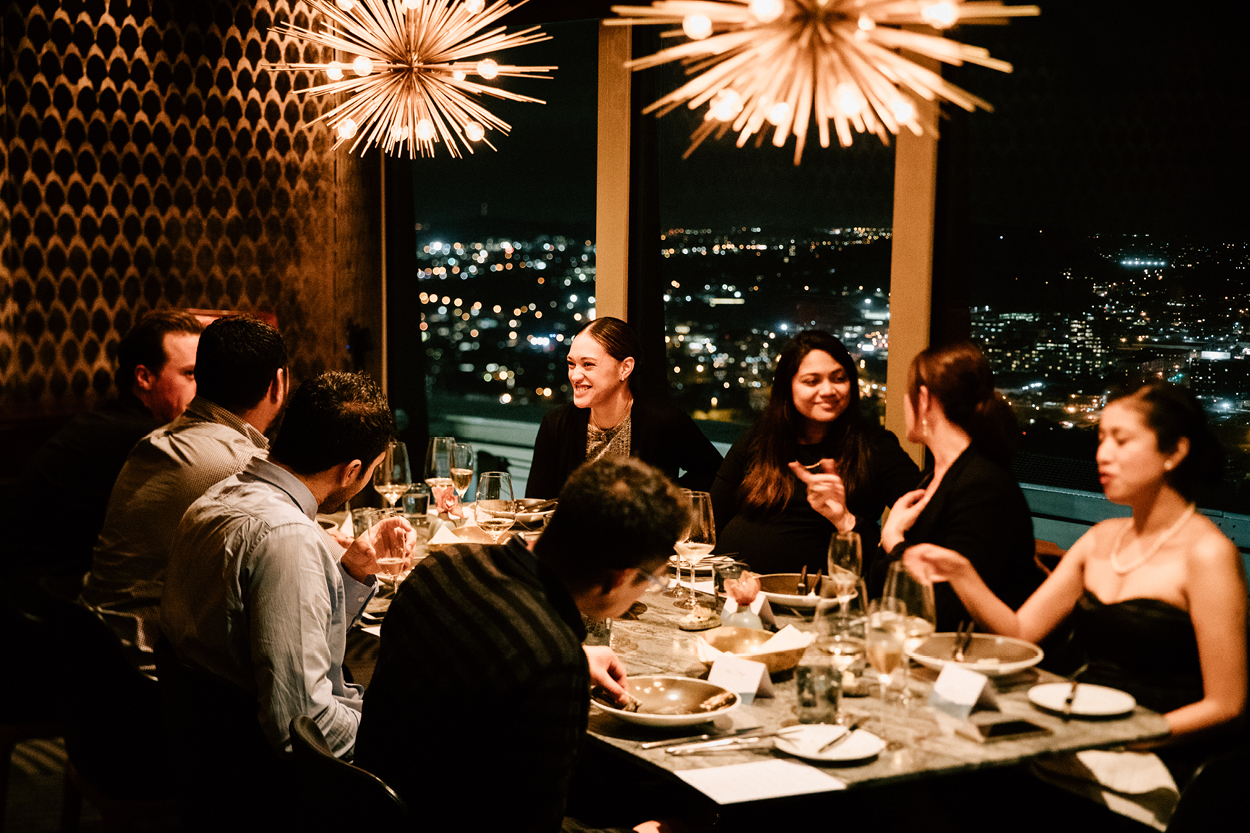 Take the hassle out of Christmas Day by booking in at one of SkyCity's restaurants (instead of hosting at home), where you can find a delicious feed for the whole family. Christmas Dinner can be booked at Metita, MASU, The Sugar Club, Huami, Fortuna Buffet Restaurant and Orbit 360 Dining, each venue offering its own unique take on the classic, celebratory meal. Or, if you'd rather book in for lunch, the latter three venues are also offering a daytime service, where revellers can relish in a raft of tasty food to mark Christmas Day in style.
Book your Christmas at SkyCity here.
New Year's Eve
---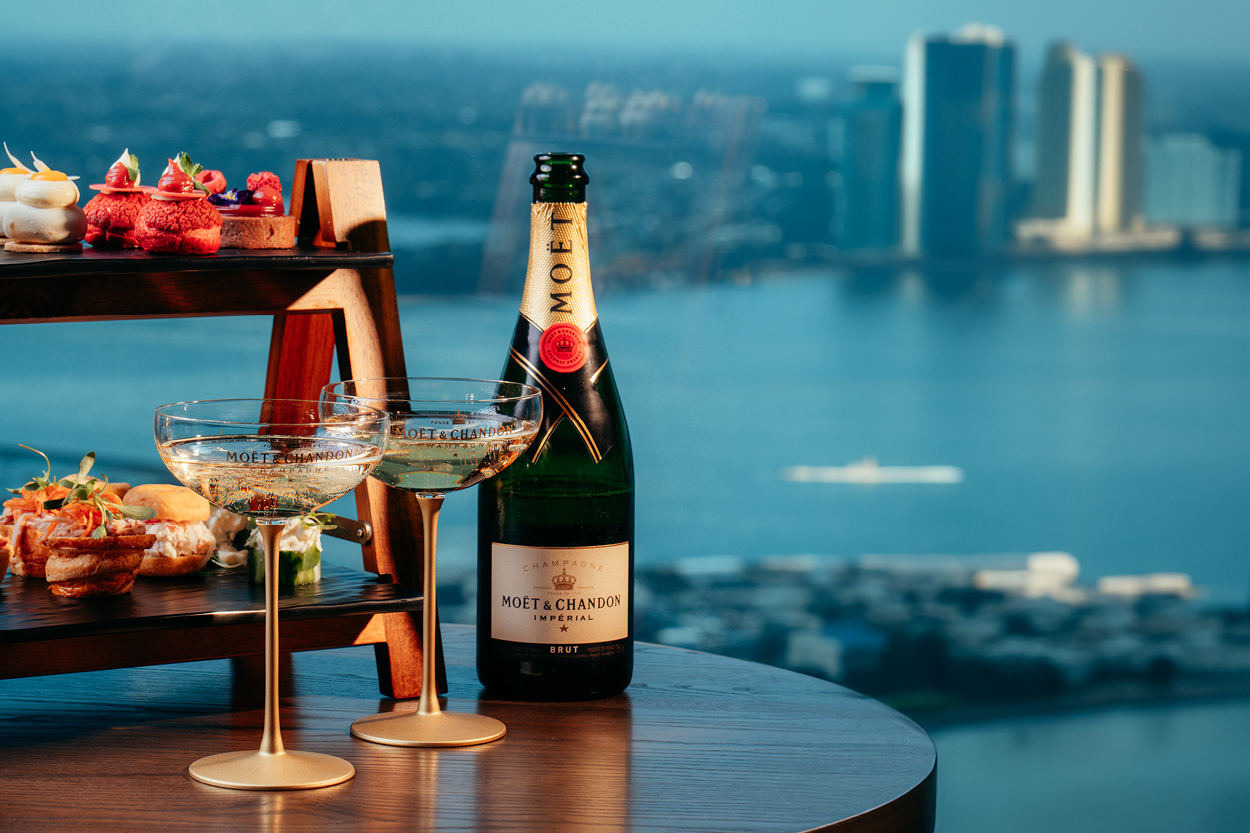 SkyCity is the perfect place to book for your convivial New Year's Eve celebrations, and not only because of its proximity to the best midnight fireworks in Auckland. In the lead-up to midnight, park up at one of this precinct's premium venues for drinks, dinner or both, with SkyCity's sprawling offering guaranteed to make this a night to remember. Partake in the mouthwatering Pacific, modern Indian or Japanese menus at Metita, Cassia and MASU, or pull up a chair at Auckland's highest bar, SkyBar for a flute of Champagne or an expertly-made cocktail while enjoying panoramic views of Auckland City. Similarly, The Sugar Club is offering the chance to enjoy dinner and drinks in its exceptional, elevated dining space, where diners can ring in the New Year in the sky. While at Huami, the restaurant's premium nectar menu (showcasing traditional Chinese cuisine with a modern twist) will be available for both lunch and dinner on New Year's Eve. For a more all-encompassing feel, head to Fortuna Buffet restaurant, where both lunch and dinner will involve live carvery, freshly baked bread, Asian specialities and a fantastic range of fresh salads and vegetarian dishes, plus unlimited coffee and tea.
Book your New Year's Eve extravaganza at SkyCity here.