There's little that heats fingers, tums, and dwindling winter spirits more effectively than a hot bowl of soup, and it's often what we crave come lunchtime during the week. Luckily for us, there are a number of our favourite eateries catering deliciously to this hankering. Equipped with the best destinations to pick up a scrumptious lunch that will have you feeling warmed and nourished, it would seem there's little room for anything else when it comes to a nutritious and satiating midday meal.
Matzo ball soup from Federal Delicatessen
Known as 'Jewish Penicillian', chicken soup has a remarkable ability to make one feel like all is right with the world during its consumption. The Fed's is truly delicious, and will indeed encourage this feeling of toasty wellbeing, served as it is with shredded chicken and bagel matzo balls.
Soup of the day from Amano Bakery
The stop-in station at Britomart's beloved Amano bakery is where daily soup varieties are swiftly picked up to-go alongside a delectable baked good or two — you'll find the likes of silky pumpkin soup, sprinkled with salty, crispy pancetta on top, served with a piece of Amano's famous sourdough for dipping.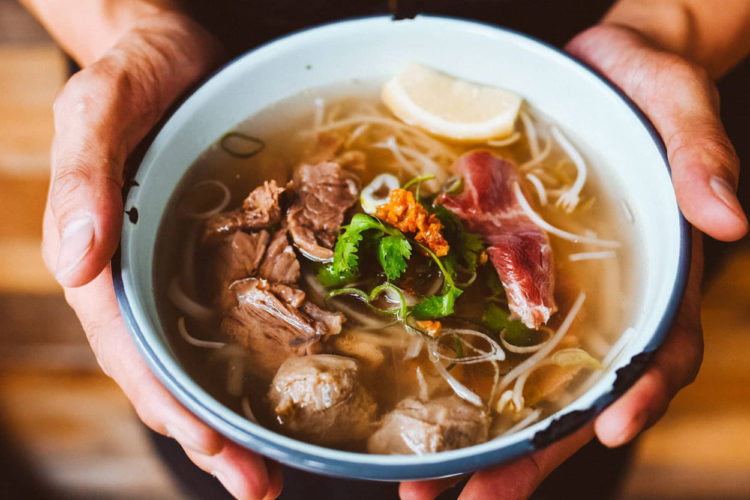 Beef, chicken, pork or vegetarian phở from Hello Mister
Serving as the ultimate remedy for all winter ills, a steaming, fragrant Phở from popular inner-city Vietnamese eatery Hello Mister always hits the spot. We like ours with plenty of chilli on top to really get the eyes and nose streaming.
Seafood chowder from The Crab Shack
One of the dishes on offer as part of The Crab Shack's very tempting $15 lunch special, this seafood chowder is hearty and creamy. Packed with clams, shrimp, mussels and fish, it also has pieces of potato and Old Bay spice that make for a filling, flavourful soup.
Soup of the day from The Store
As well as offering a great breakfast and brunch, The Store has been a winter soup stalwart in the heart of Britomart ever since it first opened, and this year is no different. The regularly changing soup of the day is served with a piece of ciabatta for a distinctly satisfying lunch meal.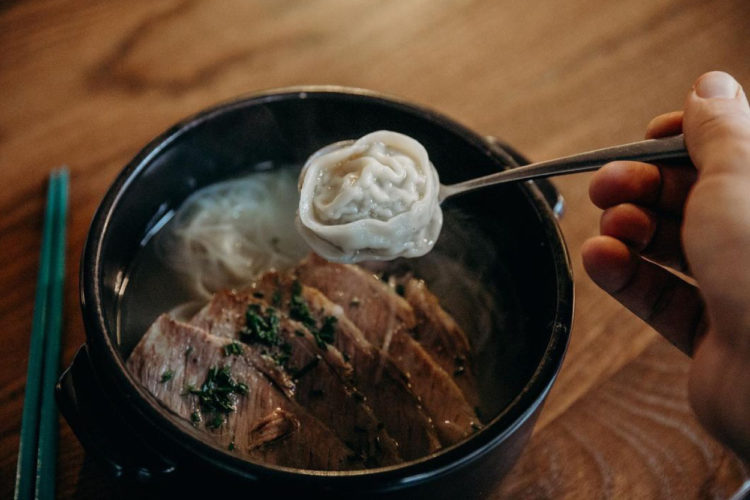 Mahn-Doo from The Candy Shop
This innovative Newmarket eatery is inviting one and all to come and warm up with its Mahn-Doo — a steamy, very slurpable soup dish comprising beef dumplings, shaved short rib and vermicelli in a beef bone broth. Now, that's sure to leave you feeling fortified.
Kimchi soup from Hansik
From Korean restaurant Hansik, located on Drake Street right next to Victoria Park, it's the kimchi soup we turn to when we're feeling chilled to the bone and in need of a spicy broth to warm us up from the inside out. Choose from either pork or tofu and mushroom (we usually opt for the vegetarian version), and the addictively pungent flavour of kimchi makes this one seriously flavourful soup.