Craving comfort food? When a hankering strikes, our attention inevitably turns to the king of cosy dishes — macaroni cheese. Gold in a bowl, a good mac 'n' cheese errs on the side of simplicity, relying on quality ingredients and expert technique to create a dish that's so easy to get wrong, but phenomenal when it's done right. From humble to haute, these are the best mac 'n' cheese dishes in Auckland.
Ham and parmesan mac 'n' cheese from Soul Bar & Bistro
An uproar would surely ensue if Soul's mac 'n' cheese were to disappear from the menu, which is exactly why it's tucked safely into the 'Soul Classics' section of the menu. A cheesy icon, Soul's version is sprinkled with tender chunks of ham off the bone and finished with a parmesan crust. Vegetarians can opt to enjoy it without ham — we can guarantee it's an equally delicious affair.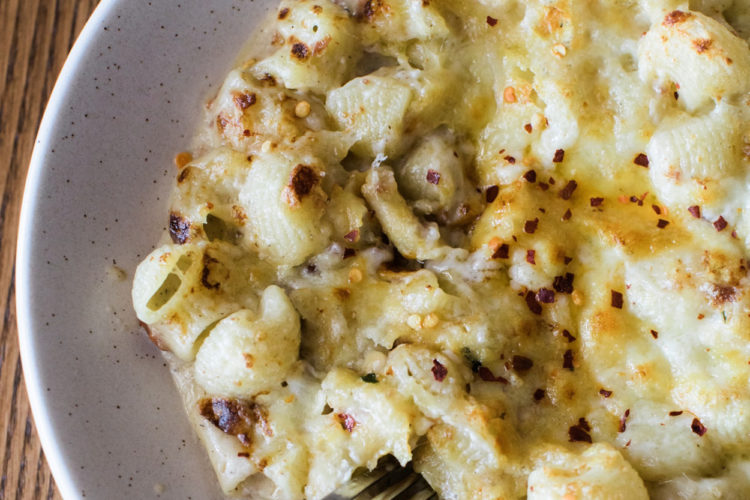 Bacon, chilli and fontina mac 'n' cheese from Andiamo
Herne Bay favourite Andiamo has long been a champion of mac 'n' cheese — a dish that has appeared on its menu since it re-opened in 2018. Packed with bacon bits and spiced with chilli to add a kick that cuts through the richness of the sauce, it's topped with fontina cheese instead of the usual cheddar for a nuttier and more herbaceous flavour.
Truffle mac 'n' cheese toastie from Orphans Kitchen
Trust brunch masters Orphans Kitchen to make mac 'n' cheese an acceptable breakfast dish. This toastie is a carb-on-carb work of art, which quite simply sees truffle mac 'n' cheese sandwiched between slices of sourdough and toasted 'til irresistible. It's thoughtfully served with a pickle and mustard on the side, the perfect foil for this uber-decadent treat.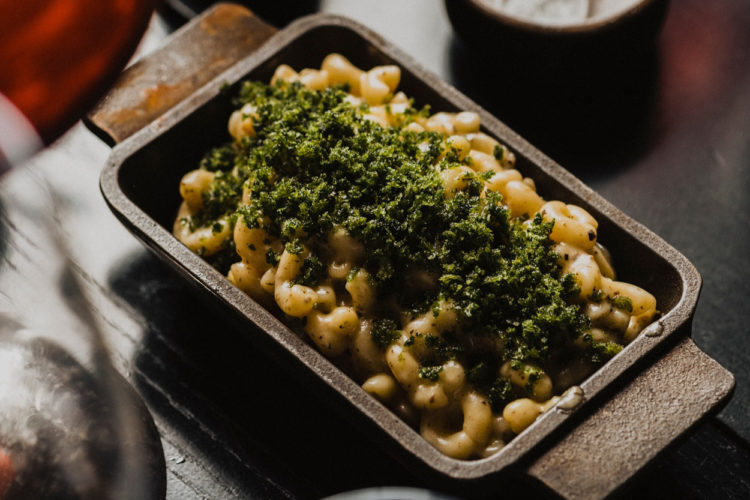 Truffle mac 'n' cheese from Jervois Steak House
Forget steak and fries, when you're at Jervois Steak House, it's all about the steak and mac. Served in a skillet, the mac 'n' cheese is sizzling hot as if it just came out of the oven. This creamy dream of a dish is cheesy beyond words, while the notes of truffle saturate and enrich every element on the plate.
Skillet mac 'n' cheese from The Crab Shack
Come for the seafood, stay for the mac 'n' cheese. While The Crab Shack is famous for its super fresh crab buckets, moreish prawn rolls and classic fish and chips, its mac 'n' cheese is nothing to sniff at. Served baked to cheesy, melty perfection in the skillet, this iteration is spiked with fontina, mature cheddar and a hint of chilli.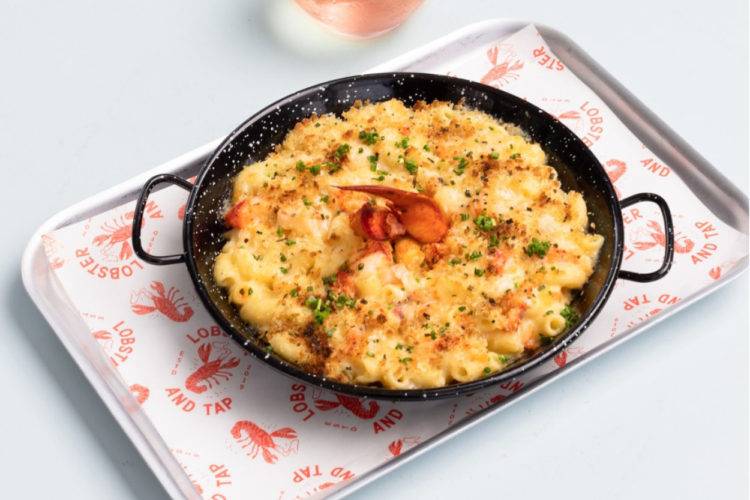 Lobster mac 'n' cheese from Lobster & Tap
If you're firmly in the camp of classing mac 'n' cheese as an ordinary, run-of-the-mill side, let this lobster mac 'n' cheese change your mind. With chunks of premium wild-caught Canadian lobster, Gruyere cheese and zesty lemon breadcrumbs to top it all off, if this isn't fancy mac 'n' cheese, we don't know what is.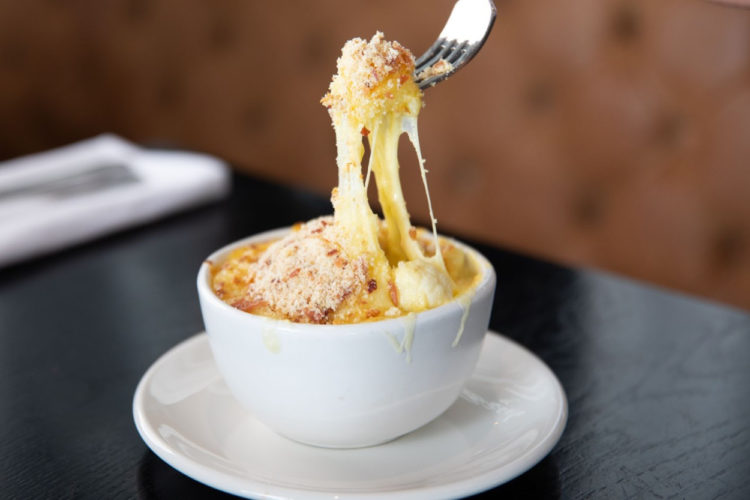 Mac 'n' cheese with bacon from Botswana Butchery
Half the fun of ordering a prime juicy cut from Botswana Butchery is deciding what tempting sides and sauces to pair with it. While the duck fat potatoes and garlicky mushrooms are hard to pass by, one we could never forgo is the mac 'n' cheese — a simple yet sublime creation laced with bacon and topped with breadcrumbs.
Pecorino and Barry's Bay cheddar mac 'n' cheese from The Grill
Another steakhouse that gives mac 'n' cheese the respect it deserves is The Grill. Starring local Barry's Bay cheddar and pecorino cheese that's grilled until bubbling and golden, The Grill's macaroni cheese is everything you want from this dish. You'd be hard-pressed to find a cheesier version in town.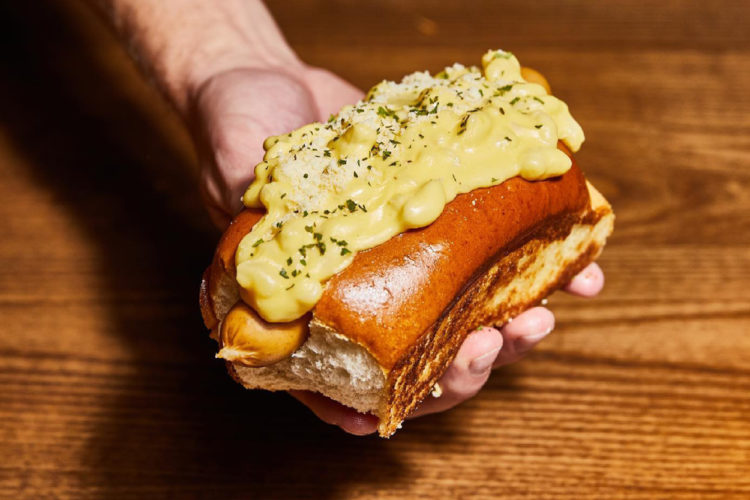 Mac 'n' cheese dog from Good Dog Bad Dog
If a spoon doesn't quite cut it when ferrying mac 'n' cheese to your mouth, turn your attention to the mac 'n' cheese dog. Good Dog Bad Dog's ever-popular hot dog acts as a vessel to deliver the ultimate bite of mac 'n' cheese, pillowy soft bun and sausage straight to your tastebuds.