On a balmy afternoon when the sun is high and the responsibilities few, it doesn't get much better than a picnic. Whether heading out and about with friends or that special someone, these four spots may just be the best in the city.
Mahurangi Cement Works, 79/133 Wilson Road South, Warkworth
Darkly beautiful with its eroding buildings and lush green surrounds, New Zealand's first cement manufacturing plant has become the pinnacle of off-piste picnicking since the late 1920s.
Secret Cove, Corner of Stanley Point Road and Second Avenue, Devonport
Set down a narrow accessway on a quiet suburban street, you'll often find this Pohutukawa-sheltered beach completely deserted, making for the ultimate spot.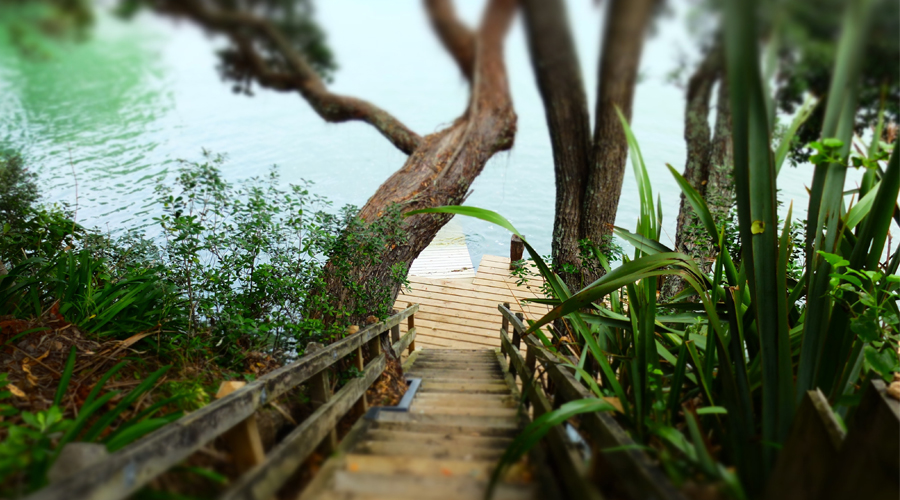 Charcoal Bay, Via Rosecamp Road Foreshore Reserve, Beach Haven
If it is a picturesque sunset meal you desire, this west-facing bay is the answer. A lack of signposts makes a hidden gem that the masses are unaware of, but the track — once found — is easily navigable and a breeze to walk.
Eden Garden, 24 Omana Ave, Epsom
While Mount Eden is arguably one of Auckland's most popular picnic destinations, those in the know skip the climb and head to the 5.5-acre, flower-filled garden at its base.