The 18th iteration of Auckland's Diwali Festival is kicking off this weekend, and we're already counting down the days to the epic event. Although Diwali is originally a celebration of lights, it's the Indian delicacies on offer that we're looking forward to the most. Upon arrival, some might be taken aback at the absence of the classic curry and naan combo, but it pays to remember that the Diwali Festival showcases an endless variation of Indian food that will expand your gastronomic horizons. For those looking for a little inspiration on where to start, here we have rounded up some of our all-time favourite dishes which cannot go amiss.

Panipuri
The best way to prepare your palate for this culinary experience is a round of panipuris. These bite-sized morsels may be small, but they go large in flavour and are the quintessential starter to an Indian feast. The thin and delicately crispy shells are filled with spiced sauce, tamarind chutney, spiced potatoes and chickpeas, which all combine to awaken your tastebuds for the many other dishes you're about to try.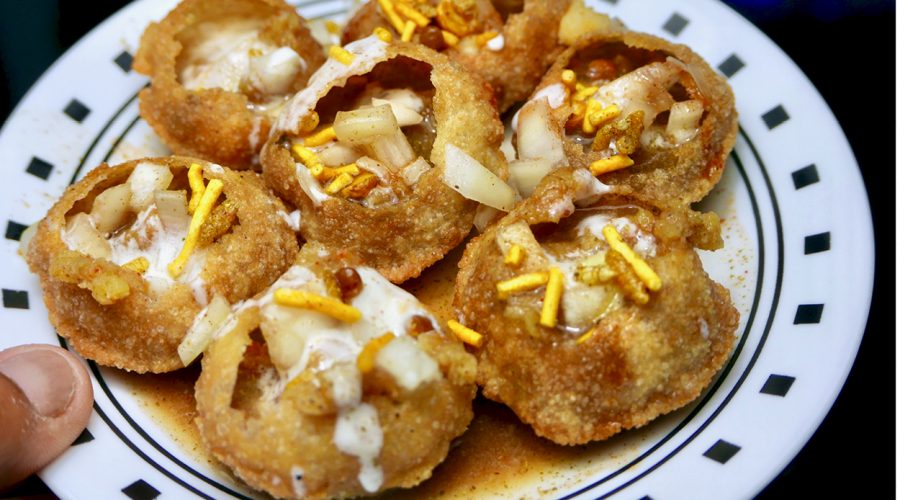 Kulfi
As the days get warmer, the craving for ice cream just becomes stronger and at Diwali, there's no better way to satisfy that craving than with some kulfi. This is a traditional Indian frozen dessert made up of cream and typically mango or cardamom. However, unlike regular ice cream, kulfi skips the process of being whipped, which results in a much more dense texture. Nevertheless, it is still refreshing and divine.

Idli
From first appearances, the idli is not the most impressive looking out of all the delicious food on offer. It looks quite plain and, in all honesty, it tastes plain too — but that's the beauty of it. Idli is a steamed rice cake, usually topped with some spices or served as a side to dip into your curry, but it's delicious no matter how you choose to eat it. The taste slightly resonates with the flavour of sourdough and has a soft and pillowy texture.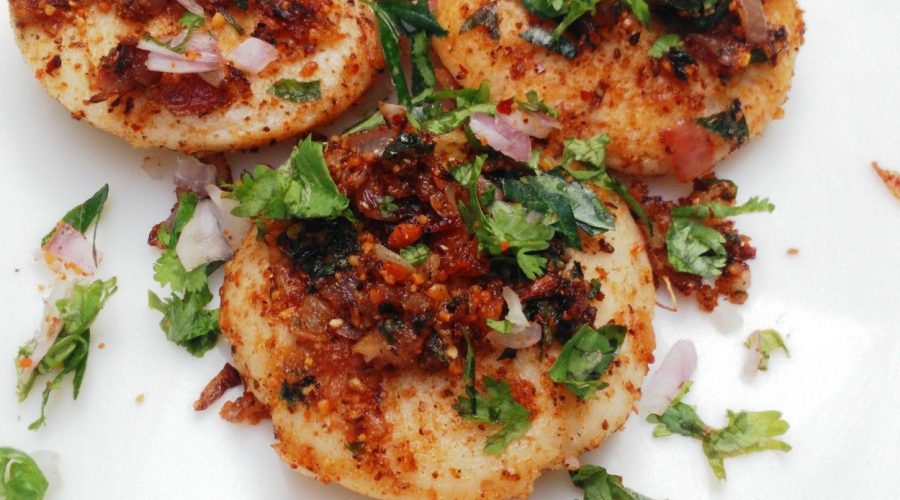 Bhelpuri
If you're a fan of the crunchy and crispy texture, the bhelpuri will be right up your alley. This common Indian street snack sees a mixture of crispy rice puffs and sev (fried vermicelli), topped with an array of chutneys that offer all the elements, from sweet, tangy, to spicy. Finely chopped tomatoes and onions are laced throughout the rice puffs, lending a freshness while elevating the heavenly crunch of the bhelpuri.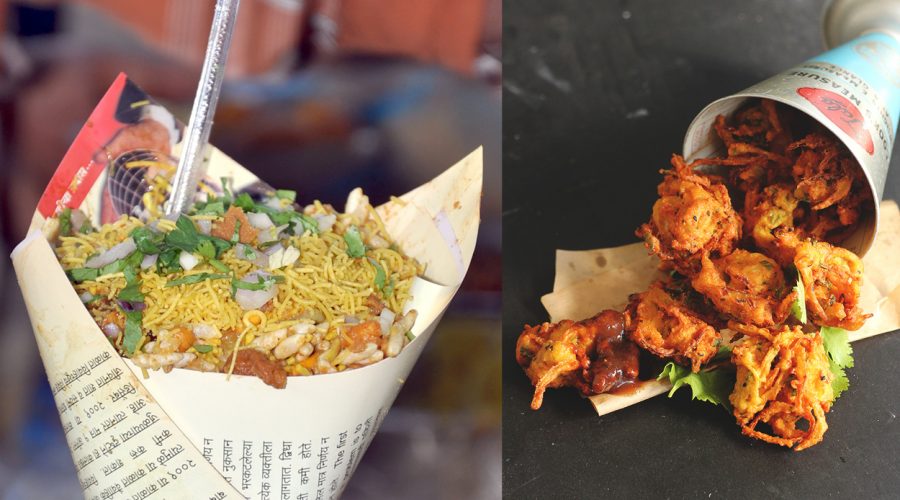 Pakora
Whether it's onion, mixed vegetable or paneer, anything with the word 'pakora,' gets a yes from us. Simply put, these are the tastiest, deep-fried bites that are jam-packed with flavour and tongue-tingling spices. Although these are fried in a generous amount of oil, pakora still manages to achieve a lightness, which makes popping over 10 in one sitting, an easy no-brainer.

Dabeli
Burger fanatics, look no further than the dabeli — a potato-filled burger bun where the lack of meat is compensated in flavour. These see the most buttery buns, otherwise referred to as pav, stuffed with a patty made from masala-spiced mashed potatoes and finely-chopped onions that have been caramelised in chutney. The patty is then topped with coconut, coriander and fresh pomegranate seeds for a unique sweetness, before being sprinkled with sev for extra crisp.

Masala dosa
Dubbed as the Indian rendition of the classic crêpe, dosas are one of our all-time favourite dishes of South Indian cuisine. The thin dosa is so unbelievably light, giving room for the flavours of the filling to shine through. The most common one you'll find at Diwali is the classic masala dosa, which comprises the fluffiest mashed potatoes that have been infused in an array of spices and herbs, often cumin, turmeric, ginger and cloves.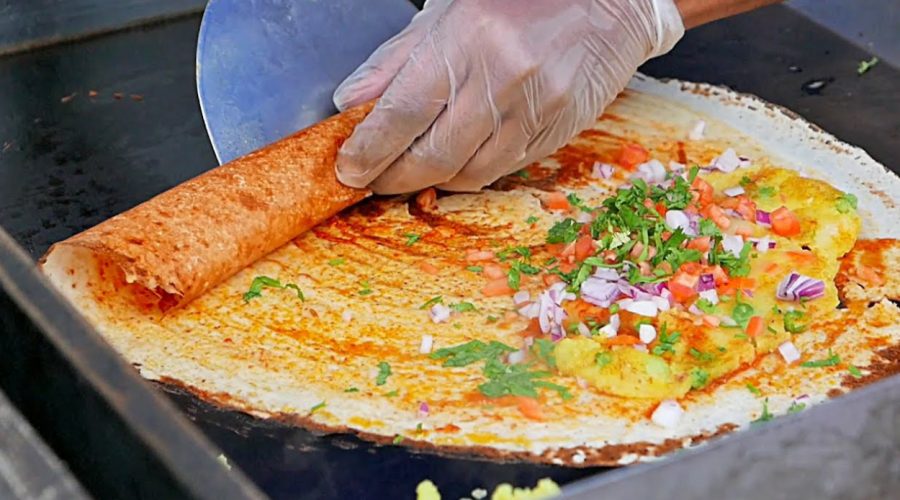 Indian sweets
A call out to all the sweet tooths, it's not every day when you come across Indian sweets and Diwali has you covered with an assortment of treats. If you see a batch of dry gulab jamun, don't think twice and quickly get amongst, as these might be the rarest ones out of them all. While usually soaked in syrup, this variation has been dried out on the outside, and the moisture is retained on the inside — the end result is something that tastes like a cinnamon doughnut. Other sweets that are not to be missed are jalebi, barfi and laddu, which are all available in a mixed pack.

Suji halva
Made from semolina, ghee and fragrant cardamom and cloves, suji halva is a unique dessert that is subtly sweet and rich in aroma. The consistency of this dessert is almost like a steamed pudding — deliciously moist and comforting to the soul.